A First Look
A first glimpse at the new cookbook I'm working on.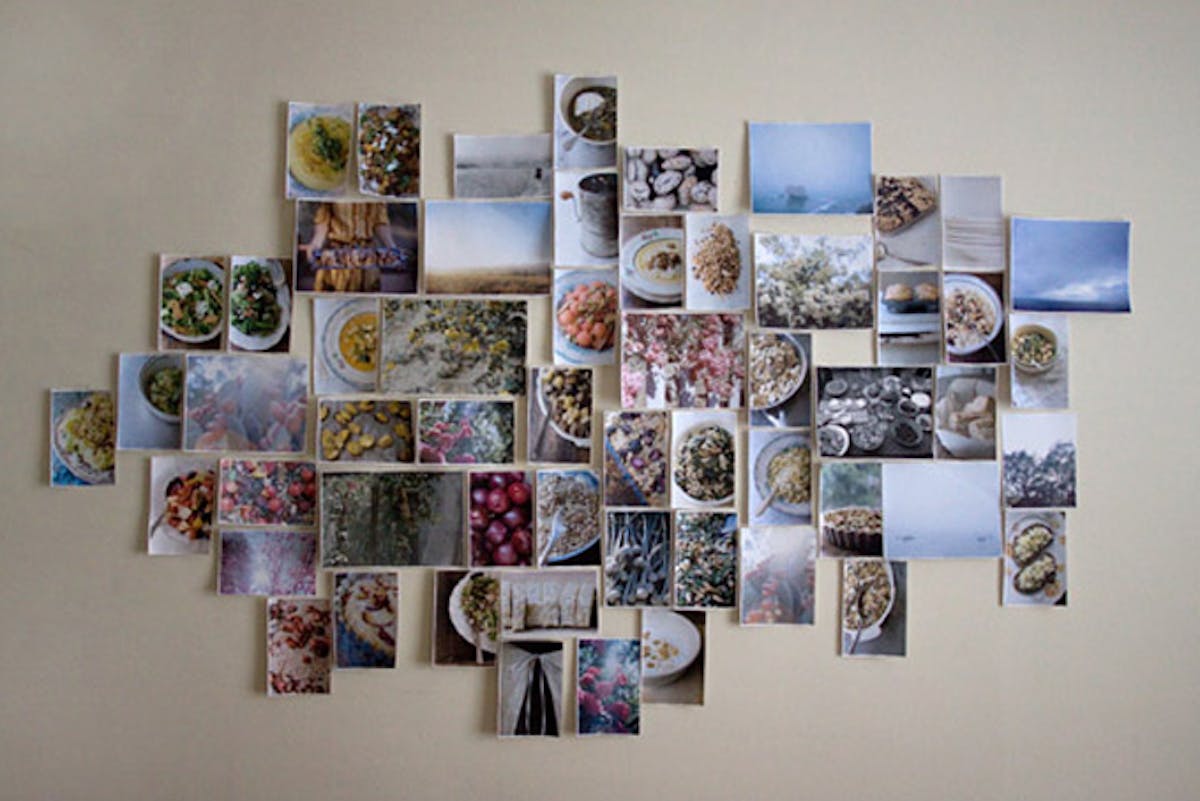 There are a number of reasons I love working on books. I love being able to live with recipes and images for months, or even years. Something about revisiting and working on them over time just feels right. I love taking photographs for print. I enjoy the collaborative process of working on a book. I love holding a finished book in my hands...there are a lot of reasons.
I'm sitting here looking at a document dated December 18, 2005, it is my author agreement with Ten Speed Press for Super Natural Cooking. I don't know how four years passed so quickly, but it has. I delivered the manuscript and photography in August 2006, the book was published the following spring. I loved working on that book. And now, looking back on it, I'm realizing I sort of never stopped.
Not long after submitting the manuscript for Super Natural Cooking, I started setting aside photos I loved, and continued to keep notebooks of my favorite recipes, ideas, and inspirations. I wasn't sure what I would do with them, or what would emerge over time, but I had a hunch something might. Or not. Either way, I don't like the idea of rushing these sorts of things. I've come to believe you can't really rush inspiration, it comes on its own schedule, emerging and intersecting my life when it sees fit. I just try to keep my eyes open.
Keeping it local: Aaron Wehner, now publisher of Ten Speed Press, also happens to be a friend and neighbor. It's nice to be able to casually throw ideas around with him at the playground in the park across from my house, or over coffee up the block. I suspected (and hoped) that if I was going to work on another book, it would be with Ten Speed. They're located in Berkeley, and there's nothing quite like being able to share font inspirations with your designer face to face, or hang out with your editor over lunch or drinks. I've been very fortunate in that regard.
Now, there's a big difference between thinking about a book, and turning an idea into an actual book. I'm not sure if it is like this for everyone, but speaking for myself, committing to a book project is both exciting and terrifying. There was a point last year when my excitement about the prospect of making a new book tipped the balance away from terrified, and I started attempting to wrangle things into something real and cohesive. Something I was excited to share.
A new cookbook: I'm working on one :) I'll submit the manuscript and photography to Ten Speed this summer, and it will be published in spring 2011. It will be a follow up to Super Natural Cooking, and the working title is Super Natural Every Day. In short, it's a glimpse into my everyday cooking and everyday life. All new recipes, all new photography. In equation form: Me + Northern California + cooking with natural foods + my kitchen in San Francisco = Super Natural Every Day.
The recipes: The recipes are rooted in whole and natural foods. They typically feature a handful of seasonal ingredients, some inkling of nutritional balance, and most come together with minimal effort. At times it's tough, but I've resisted the urge to include any over-the-top, special-occasion creations. I also skipped any that had lots of components, or required elaborate time commitments. Instead, I went back to my notebooks and have anchored the book in my favorite everyday creations. The recipes I revisit over and over.
There is so much more I'd like to tell you about it, so much I'm excited to share. I was thinking I might write a series of posts focused on the creative process of making this book if you're interested? I was thinking: photography; the manuscript; the design process; inspiration; the recipes....? Let me know what you think.
And most importantly, this post wouldn't be complete without a heartfelt thank you to all of you who embraced Super Natural Cooking. Simply stated, without your support, I wouldn't be working on another book.