Brown Sugar Rosemary Walnuts Recipe
I made these Brown Sugar Rosemary Walnuts as a snack to take for my long travel day to The Greenbrier for the annual Symposium for Professional Food Writers. Recipe & photos from my visit.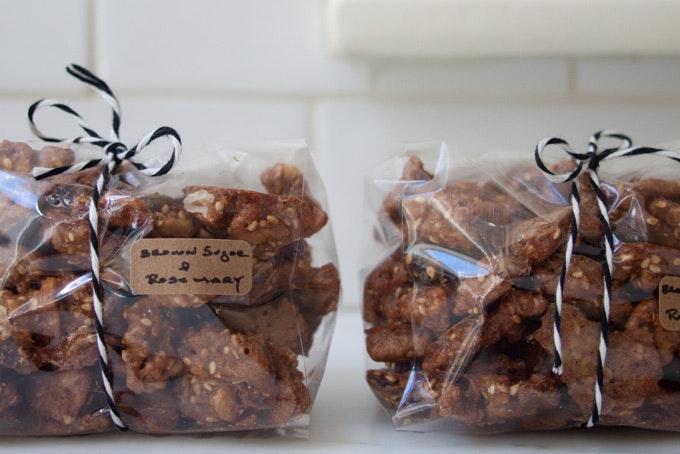 My journey to White Sulphur Springs, West Virginia started with crickets chirping from my cellphone alarm at 4:50 a.m. Getting up that early hurts, but it gave me enough time to catch flights to Roanoke, Virginia via Detroit, and then catch a 90-minute shuttle to The Greenbrier. We arrived just in time for dinner. Have any of you been? This was my second visit (for this), and the place is fascinating - Dorothy Draper interiors, a massive cold war bunker, 4:15 afternoon tea. Activities like: falconry lessons, geocaching, and (no surprise) golf. Someone called it "America's Versailles", which made me laugh. I was there for three days, and thought I'd share some shots I took, along with a recipe for the brown sugar rosemary walnuts I baked for the long travel day.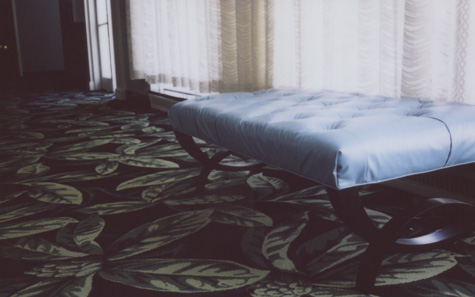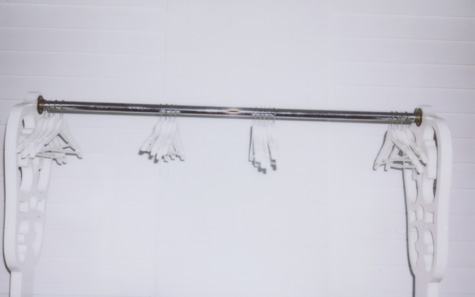 I think my favorite room (below) at The Greenbrier is just off the main lobby. It gets good light throughout the day, and there is just enough space for a handful of chairs and a proper writing desk. Twin ceramic spaniels keep watch from the mantel beneath a convex circle mirror made of, what appears to be, bronze. I typically see people alone in there, reading a morning paper, or nodding off (in a sea of floral fabric ;) after lunch.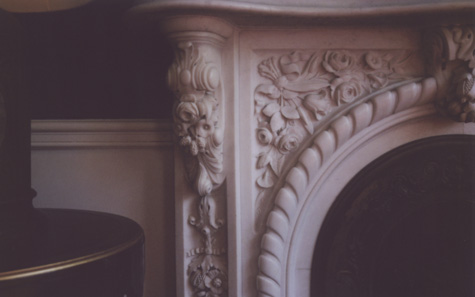 I spent most of my time at The Greenbrier at the symposium - meaning, in a conference room. Which sounds bad, I know. It sounds even worse when I tell you there was an expansive infinity pool just down the hill. And beautiful weather. But I like this symposium because it's small and I'm able to get to know the other speakers and attendees in a way that isn't possible at larger gatherings. Good smart conversation throughout the day, and I was able to sneak out here and there to explore with my camera. The best part? It's warm at night - and there's just something about sitting out on the terrace late at night with a drink, friends, cicadas singing, and the big moon watching over reminded me of being a teenager again. Minus the clove cigarettes.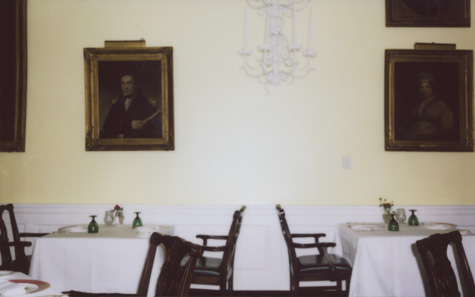 So, I'm back home. But gearing up for another big trip which I'll share with you soon. In the meantime, these walnuts are one of the things I squirreled away in my bag to snack on during the flights. They are brown-sugar coated, tossed with chopped dried figs, sesame seeds, and a good dose of rosemary. The recipe makes a one pound batch, so you'll have plenty to share, or just keep on hand.
Brown Sugar Rosemary Walnuts
1 cup / 5 oz / 140 g brown sugar or natural cane sugar
2 teaspoons fine grain sea salt
1 teaspoon chopped rosemary leaves
1/4 cup / 1 oz / 30g sesame seeds
2 large egg whites
1 lb / ~4 cups shelled walnut halves
1/3 cup / 1 1/2 oz / 45 g chopped dried figs, stems trimmed
Preheat oven with racks in the center to 300F / 150C. Then line two baking sheets with parchment paper. In a small bowl, combine the brown sugar, salt, rosemary, and sesame seeds.
Now, in a large bowl whisk the egg whites a bit, just to loosen them up. Add the walnuts, and figs to the whites and toss until they are evenly coated - it'll take a minute or so. Sprinkle the sugar-spice mixture over the nuts and toss (really well) again.
Split the nuts between the two prepared baking sheets in a single layer, separating them the best you can.
Bake for ~25 minutes or until the walnuts are toasted golden and the coating is no longer wet. Cool for a few minutes, then slide the parchment/nuts off the hot baking sheets onto a cool surface to cool completely. These will keep for a week or so in an airtight container or baggie.
Makes 1 pound of nuts, or 4 medium bags.
Prep time: 5 minutes - Cook time: 25 minutes