Ginger Grapefruit Curd Recipe
A vibrant ginger grapefruit curd recipe & scans from my Marrakesh photographs.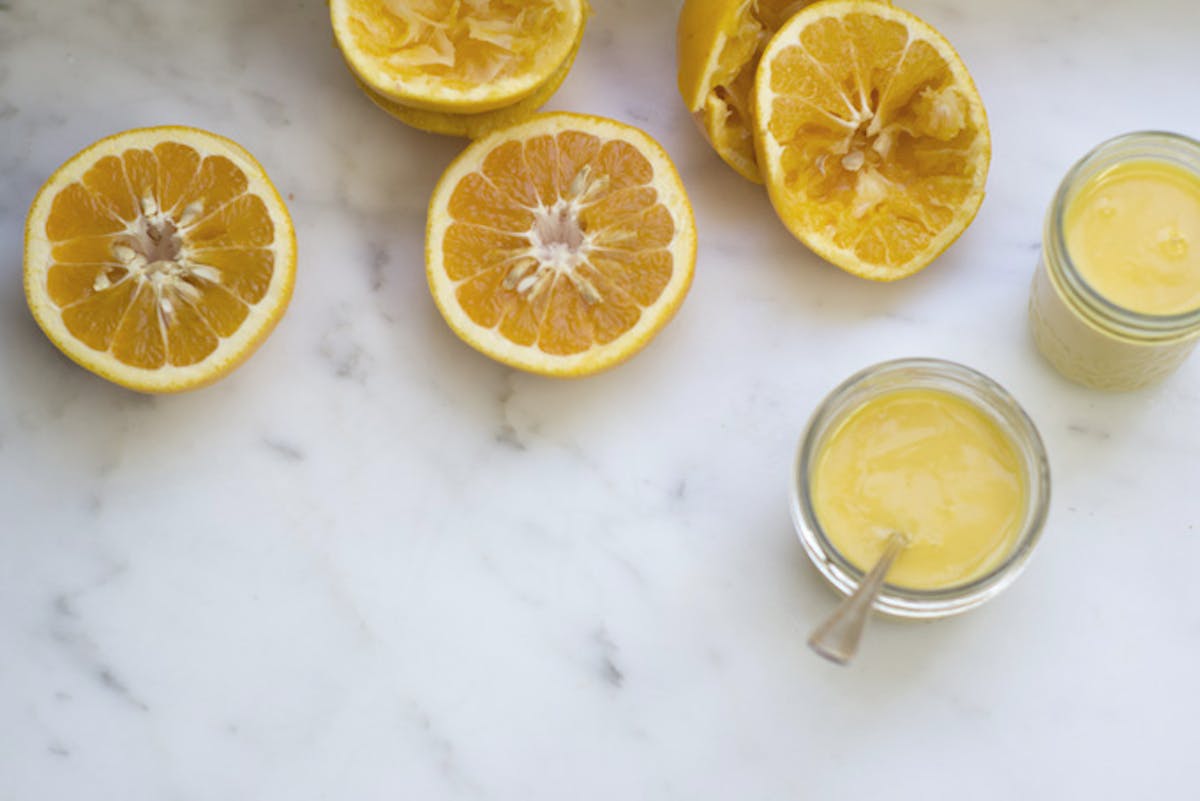 If this post doesn't bring my server to its knees, I don't know what will. Between scans of photos from my visit to Morocco, and shots of the grapefruit curd I've been making, I went a bit overkill on the photo front. Here's the back-story. One afternoon, while I was in Morocco, Maryam kindly brought us tea and a platter of incredible lemon bars. The lemon flavor of the curd was intense and bright, made from citrus picked on the property. The shortbread foundation, extra thick and structured - think deep-dish lemon bar perfection. And there I found myself, standing in the North African sun, thinking about all the citrus that would waiting for me when I got home, and all the different curds I would make.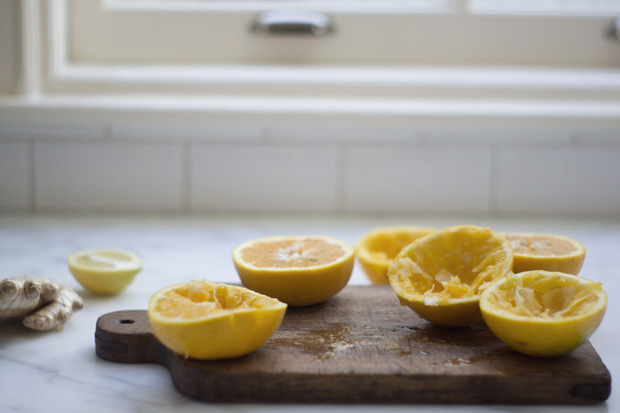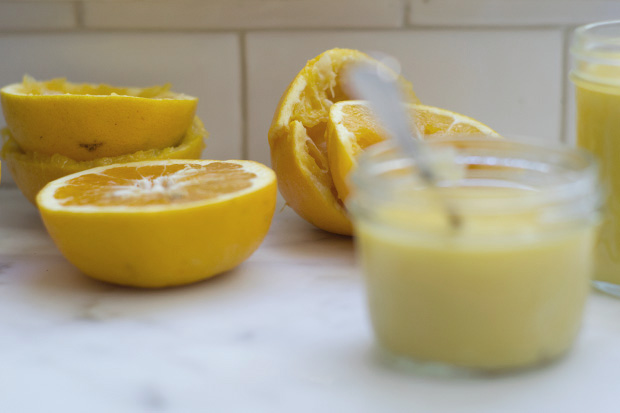 And I did. I made minneola curd, blood orange curd, lemon curd with a kiss of clove, and this one, ginger grapefruit curd. I think it's my favorite, an intense, assertive hit of grapefruit with enough ginger to notice. It begs to be slathered on scones, biscuits, toast, and English muffins. Wayne puts it on pizzelles. I swirl it into Greek yogurt. And we topped waffles with it when my family (including my fantastic Boise-based aunt) came to brunch over the weekend. You can sweeten this curd with granulated sugar or honey, and I include instructions for both down below. In general, I use a one-pan method to make curd, which (I hope) makes things easy for you - not fussy or technical.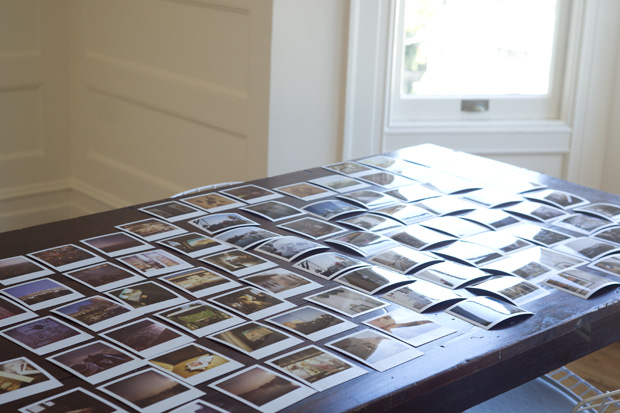 While I was in Morocco I shot with my Polaroid Land camera quite a lot. It takes pack film which is still readily available. Each shot develops over the course of a few minutes, and you peel it away from its backing. You can see my shots spread out on the table up above (land cam shots on the right). I love this camera, but in all honesty, it is not a system for the faint of heart. I carry an external light meter/timer, sizable packs of film, lens adapters/rangefinders, bags for the trash the film produces, and a small box to protect the damp prints from scratches and dirt. The film is also temperature sensitive. Beyond that, the list of issues goes on - but I love the little prints it makes, and the feel they have. Hopefully some of that magic is retained in a few of these scans - a handful of my favorites from this trip.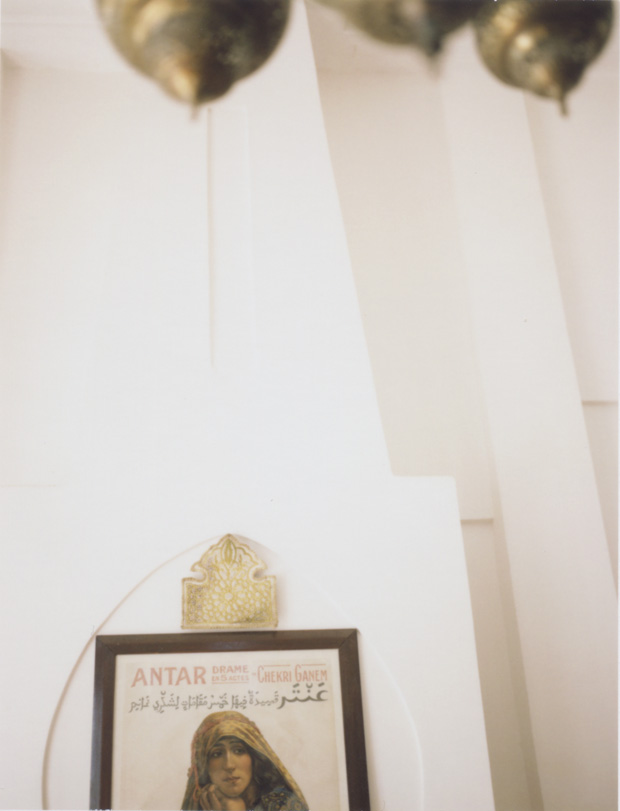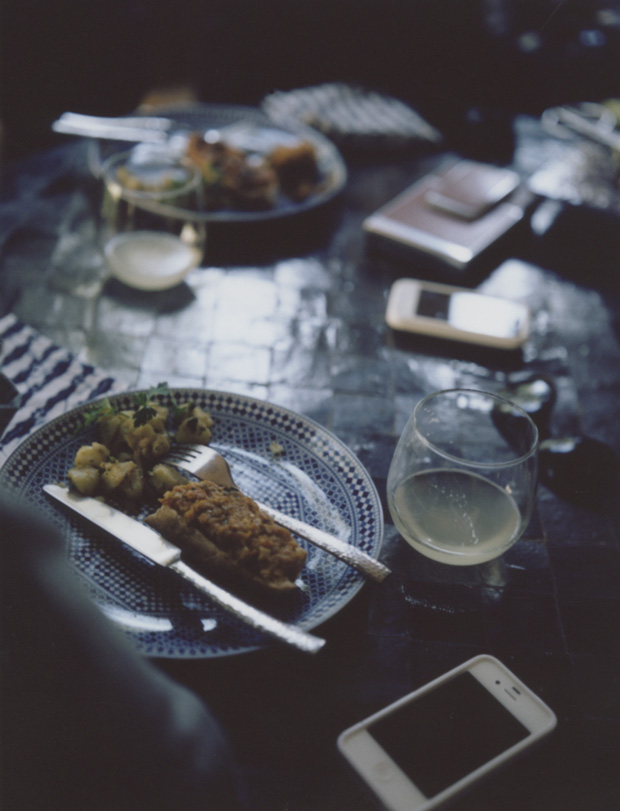 These three shots (above) were shot at Peacock Pavilions - our beautiful home base while we were in Marrakesh. We'd have incredible lunches out on the terrace before venturing into town.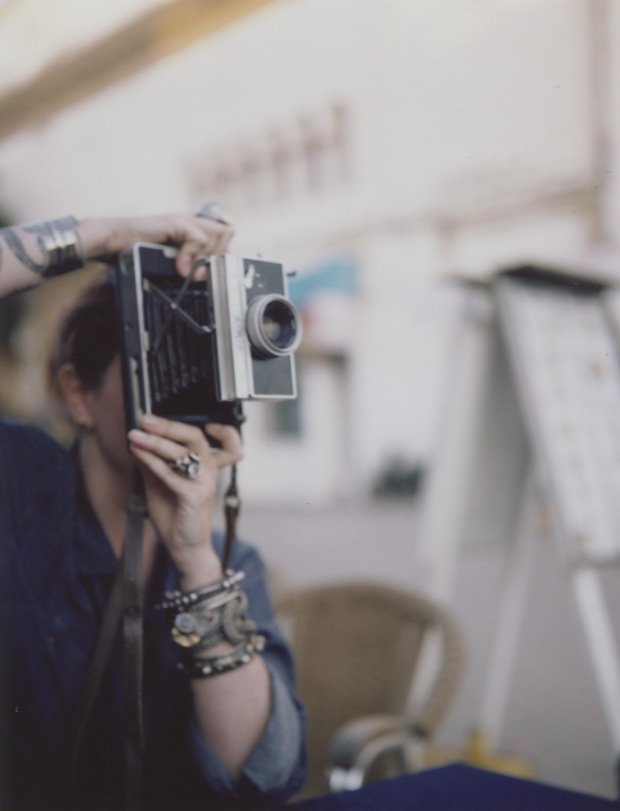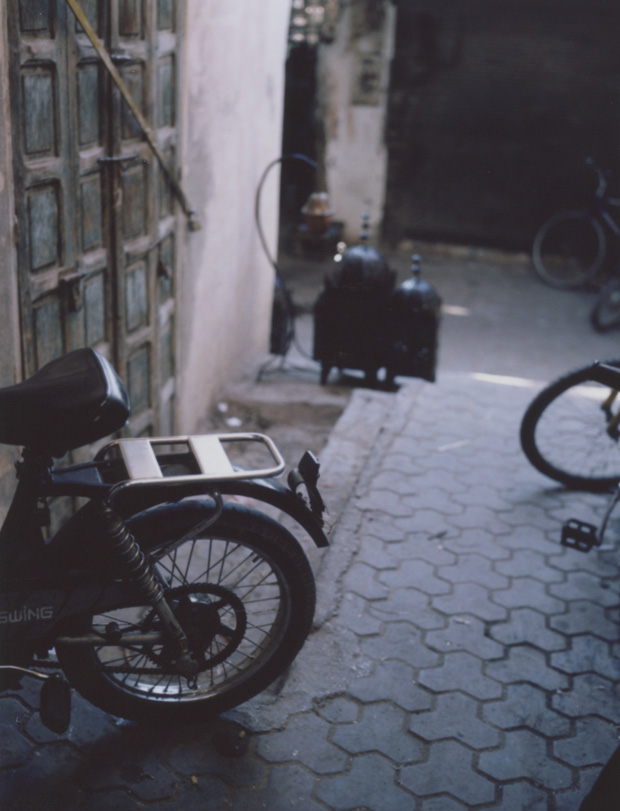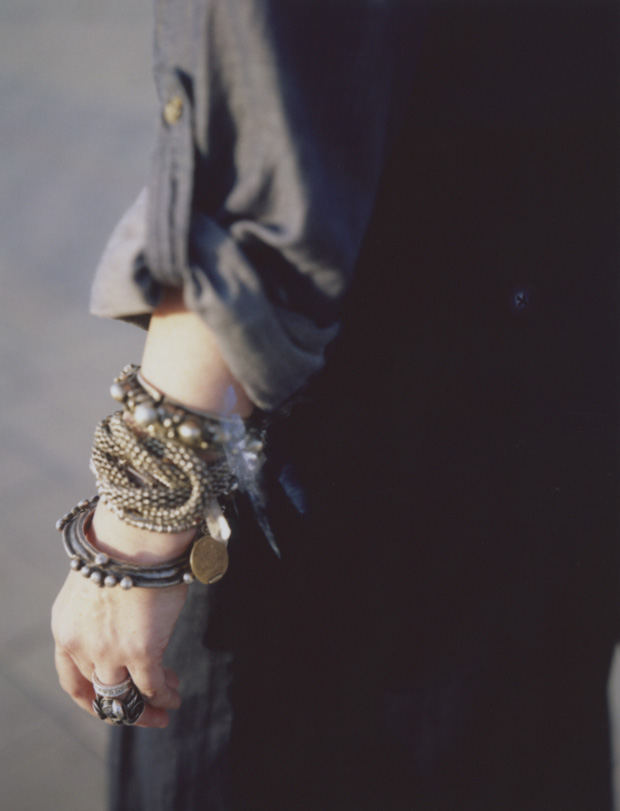 Beautiful arm candy (above) courtesy of the incredibly talented Jen Altman. She's also an excellent roommate. As was Amy, in the golden light down below.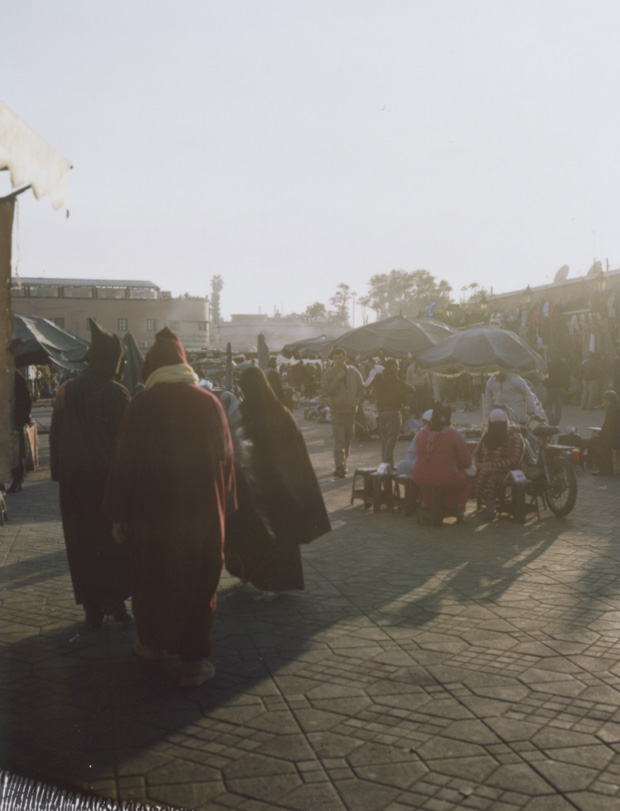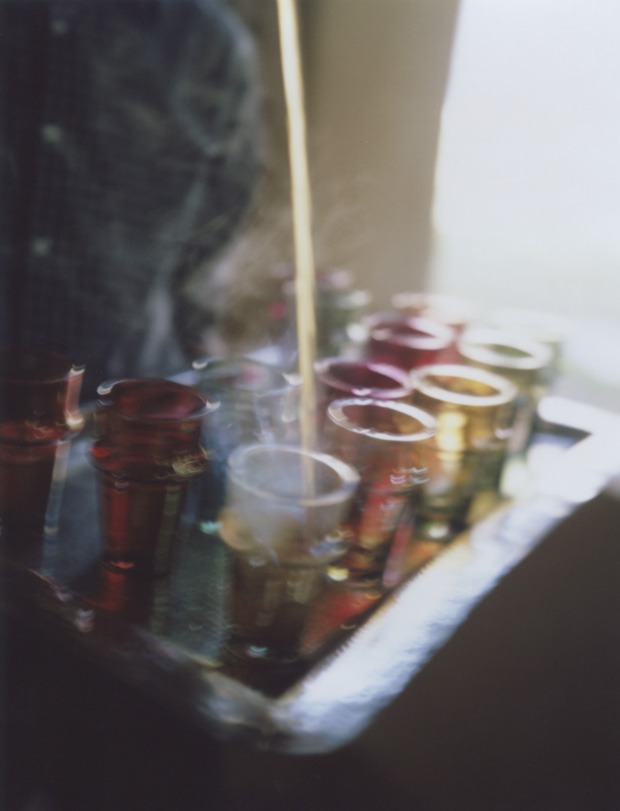 There are a thousand things I saw that I didn't take pictures of. You can't capture the smell of wood/trash burning, or the call of roosters at dawn. And the beauty of an end-of-day call to prayer broadcast across a public square teeming with people is a reason in itself to travel and witness. The sound echoes off buildings and fills the air, and so much else falls away. From the car I saw goats eating olives from low-slung orchard branches, and families congregating in parks at dusk. On foot, the endless heckling of tourists in the souks, carts piled high with purple prickly pears, and curious, chatty shopkeepers. The pastry shops were exquisite, but often dark enough that I didn't bother asking to shoot a few frames.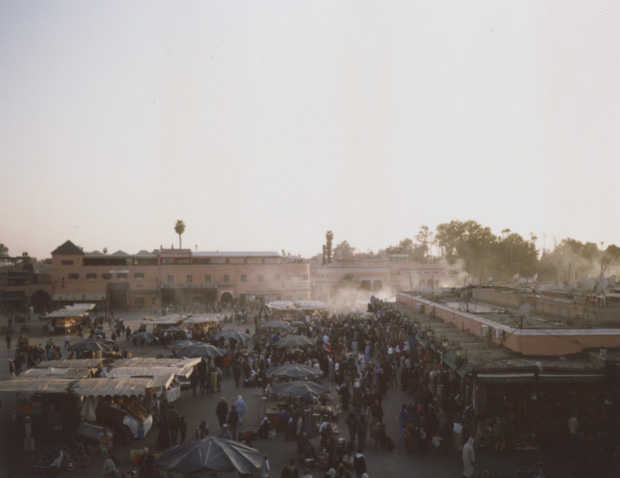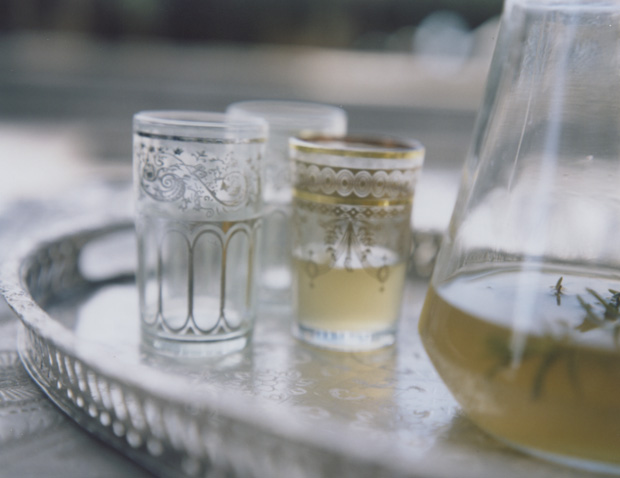 I look forward to returning someday - I'd also love to visit Fez, a city that has been on my travel wishlist for a long time. In the meantime, I'll keep cooking from my stack of Moroccan cookbooks so I have a deeper understanding when I do return - a shortlist of a few of my favorites for those of you who are interested (The Food of Morocco, Mourad: New Moroccan, Arabesque, and A Month in Marrakesh). Also! Paula Wolfert maintains a fantastic Facebook group focused on Moroccan cooking, it's an incredible resource that you might want to check out if you're interested in diving deeper. -h
Ginger Grapefruit Curd
HS: I simmer my grapefruit juice here so it reduces and concentrates (I do this with any citrus curd I make). The flavor of the curd is better, the color deeper. That said, if you don't have time (or the inclination) to do this step, just start with 1/2 cup / 120 ml of freshly squeezed grapefruit juice, strained. Your curd with still be perfectly good. As far as sweeteners go, I use granulated sugar, or honey, or a blend of the two. I tend to mix it up depending on the citrus I'm using. This curd is great made with sugar or honey. If using honey, I use less because the flavor is so much more pronounced, and honey is sweeter. That said, I think I tend to go easy on the sweetener in general compared to other curd recipes - trying to strike a balance, avoiding cloying sweetness. Try it this way and feel free to adjust the sweetness in future batches to your liking. I stay clear of brown sugar or maple syrup here just because it muddies the color. What else? Method: I cream, then combine ingredients in a stainless steel mixing bowl here, you can use the bowl from your stand mixer if you like. Then, move that bowl over a saucepan of boiling water (as a makeshift double boiler), to keep the heat gentle. Go from there. It's easy, and keeps bowl-cleaning to a minimum.
1 cup / 240 ml freshly squeezed grapefruit juice, strained
5 tablespoons unsalted butter, room temp / soft
1/2 cup / 3.5 oz / 100 g granulated sugar OR 1/4 cup / 60 ml honey
2 large egg yolks, preferably room temp
2 large eggs , preferably room temp
1/8 teaspoon fine grain sea salt
1 tablespoon freshly squeezed lemon juice, strained
1 tablespoon fresh ginger juice (made by pressing grated ginger through a strainer)



Simmer the grapefruit juice in a small saucepan, reducing to 1/2 cup / 120 ml. Let it cool a bit.
Cream the butter in a medium stainless steel bowl (note: you'll use this bowl as a makeshift double-boiler later). Add the sugar and beat until fluffy and light. Add the yolks, and then the eggs one at a time, beating well to incorporate after each addition. Stir in the salt, and then gradually add the grapefruit juice, lemon juice, and ginger juice - working the juice in as you go.
Rinse out the small saucepan you used earlier, and fill 1/3 of the way full with water. Bring to a simmer, and place your stainless steel bowl of curd on top of it. Stir constantly, and heat the curd slowly enough that the sugar (if you used it) has time to dissolve. This step usually takes me about ten minutes. Pull the curd from the heat when it is just thick enough to coat your spoon - my thermometer usually reads ~166F (it will continue to climb a bit off heat, keep that in mind). Your curd will thick substantially as it cools.
There's no need to strain it, unless you somehow ended up with a few lumps (which you shouldn't). And it keeps refrigerated for a week, or up to a month in the freezer. I love it warm or cold.
Makes about 2 cups.
Prep time: 5 minutes - Cook time: 10 minutes