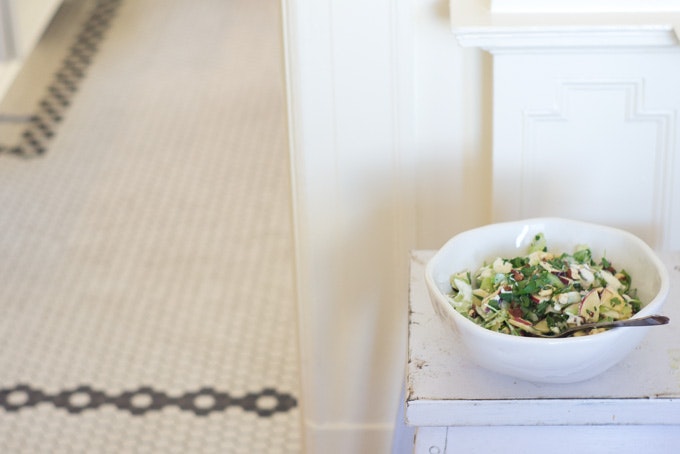 Heirloom Apple Salad Recipe
I'm off to New York this week, and thought I would leave you with this Heirloom Apple Salad recipe from the archives. It's the sort of salad that works this time of year, and you likely have the ingredients needed sprinkled about your kitchen - on counter tops, or in the crisper. It's hearty and substantial, colorful and crunchy - made with heirloom apples, shaved celery, and toasted nuts of your choosing. The dressing is crème fraîche spiked with rosemary, garlic and champagne vinegar - you could use sour cream or even yogurt.
The original recipe was posted just after our basement flooded a few years back. Come to think of it, that was one of the last times it rained :( !! And a heartfelt word of thanks to all of you who have come out to my book events in the past few weeks. It means a lot, and (no surprise) you're all such inspiring individuals. I'm thankful to be able to spend a few minutes with each of you! -h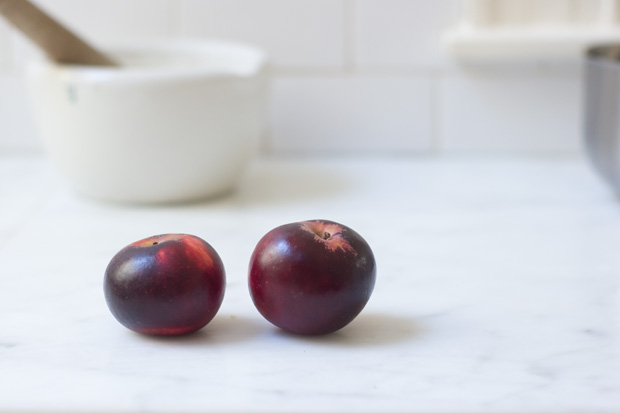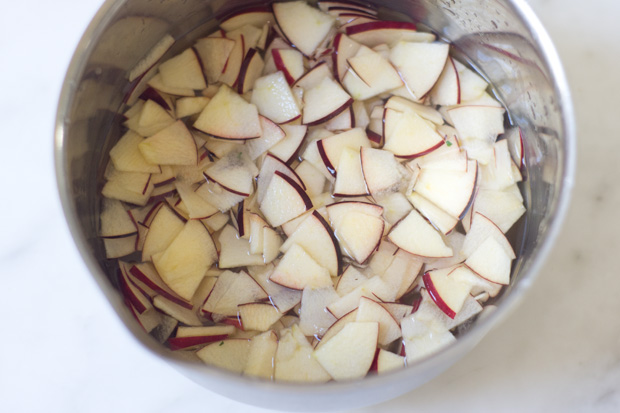 Think of this more as a sketch than anything else. I used arugula because it's what I had on hand, but the baby gems at the market looked great and would have been a nice substitute. Same goes for the nuts, toast whatever you have on hand - pine nuts, almonds, or walnuts. And the dressing should by no means be limited to this recipe - it's decadent drizzled over roasted potatoes and sweet potatoes, as a finishing kiss for mushrooms, or as a slather on panini.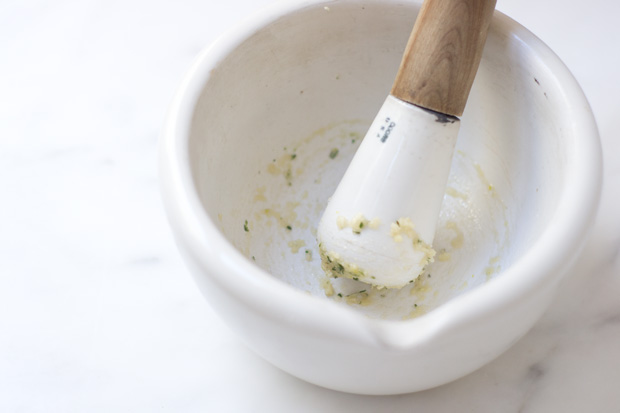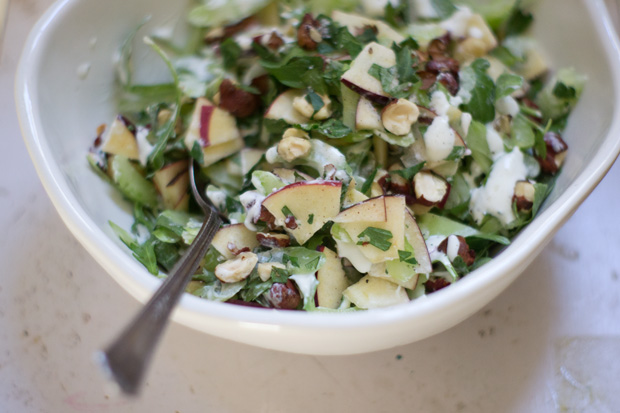 Heirloom Apple Salad
A bit of hard, aged cheese is welcome here as well - shave of thin strips and add toward the end.
1/4 teaspoon fine grain sea salt
12 rosemary leaves, minced (the spiky needles)
1 medium garlic clove, peeled
1 teaspoon sugar
1/2 cup /120 ml crème fraîche (or sour cream)
2 1/2 teaspoons white wine vinegar
freshly ground black pepper to taste

3 large celery stalks, sliced see-though thin (reserve any celery leaves)

2 crisp, flavorful heirloom apples, cut into sixths, and then thinly sliced*

4 handfuls arugula, baby gems, or baby romaine

1/3 cup toasted hazelnuts, walnuts, almonds, or pine nuts
Make the dressing first. Crush the sea salt, rosemary, garlic, and sugar into a paste with a mortar and pestle (or smash it all together with a knife). Work in the creme fraiche and vinegar, taste and adjust with a bit of pepper and more salt if needed.
When you're ready to serve, combine the celery, apples, salad greens, and most of the nuts with a few half of the dressing. Toss well, adding more dressing until it is to your liking. Finish with the remaining nuts, and any torn celery leaves.
Serves 4-6.
* If you're not going to use the apples immediately keep them in a bowl of water spiked with a bit of lemon juice (or the white wine vinegar you're using for the dressing). Drain and pat dry before using.