iPhone Recipes Recipe
An iPhone-friendly version of the popular recipe blog / journal - 101 Cookbooks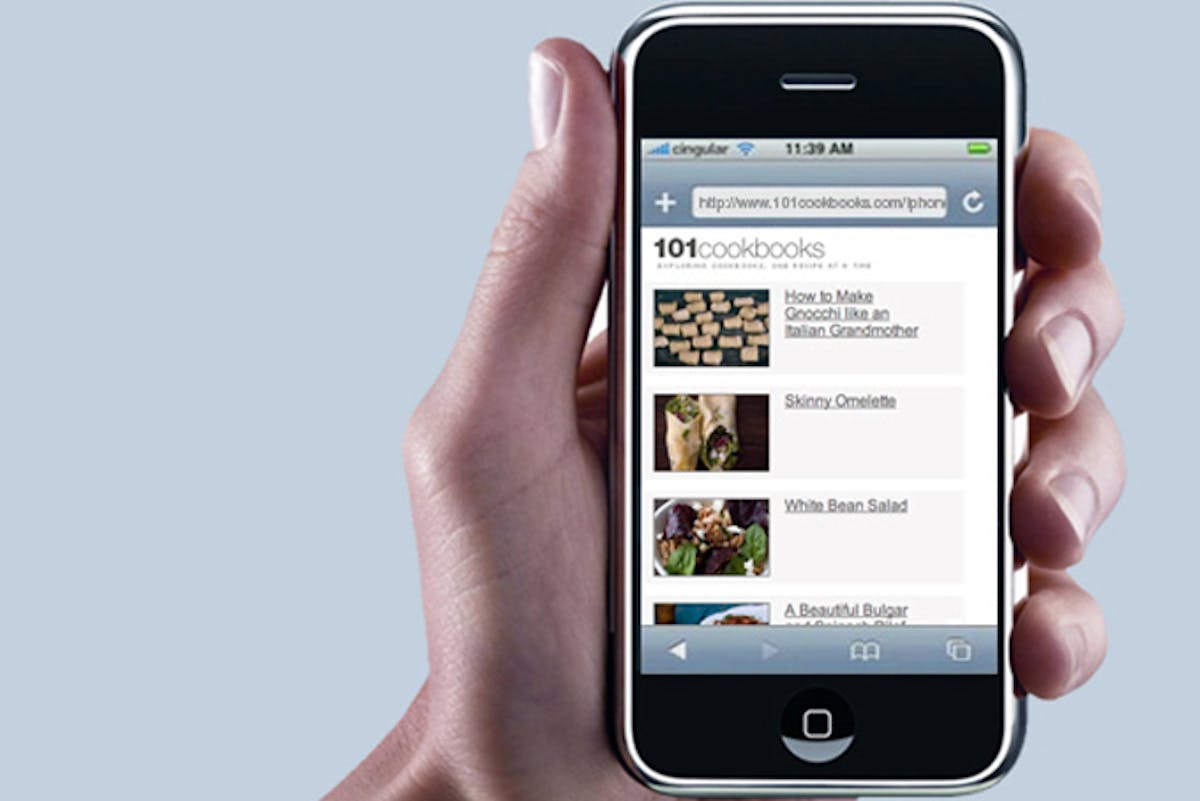 Over the past few years I've just-said-no to the Blackberry, shirked the Sidekick, and resisted the Treo - all in patient anticipation that Apple might eventually release something like this - the iPhone. The day when I can actually browse this website from my cellphone is finally near. I'll be able to load ingredient lists while strolling the aisles of my favorite markets. I'll be able to tap the 101 Cookbooks recipe archives for inspiration from my car (parked, of course) on the fly. Apple Computer is releasing the long-anticipated iPhone later this week, and while I'm going to draw the line at camping out overnight at the store - somehow I'm going to get my hands on one.
I'm an Apple loyalist. My dad bought me my first Apple when I was a freshman in college, it was a IIcx with 8MB RAM and an 80MB hard drive. I loved it and spent endless hours with it learning how to produce graphics, telnet chatting with friends, writing HTML, and building web pages. Bless that machine, I couldn't open more than one or two aps at once, but it sure helped me learn many of the skills I still use every day. I've had many a Macintosh, (and even a Newton!) since then.
I asked Wayne if he would help me produce an iPhone-friendly version of 101 Cookbooks. Primarily because I wanted (and will use) it - he was nice enough to oblige. I suspect some of you might eventually find it useful as well, hope so. So, voila! All the recipes you've seen over the years on 101 Cookbooks are now formatted to be searched, browsed and viewed on the iPhone.
I'll build a little iPhone icon into the nav bar sometime this week, but for now you can get the iPhone recipes here, it's the best starting point. Think of it as an iPhone recipe startpage. The ten most recent iPhone recipes are listed here. And you can navigate your favorite recipe categories here.
Enjoy~