Lemon Anise Slush Recipe
This lemon anise slush is one way I use up the fresh lemon juice I have leftover from all those lemons I zest. Adapted from a recipe in a 2004 issue of Gourmet magazine.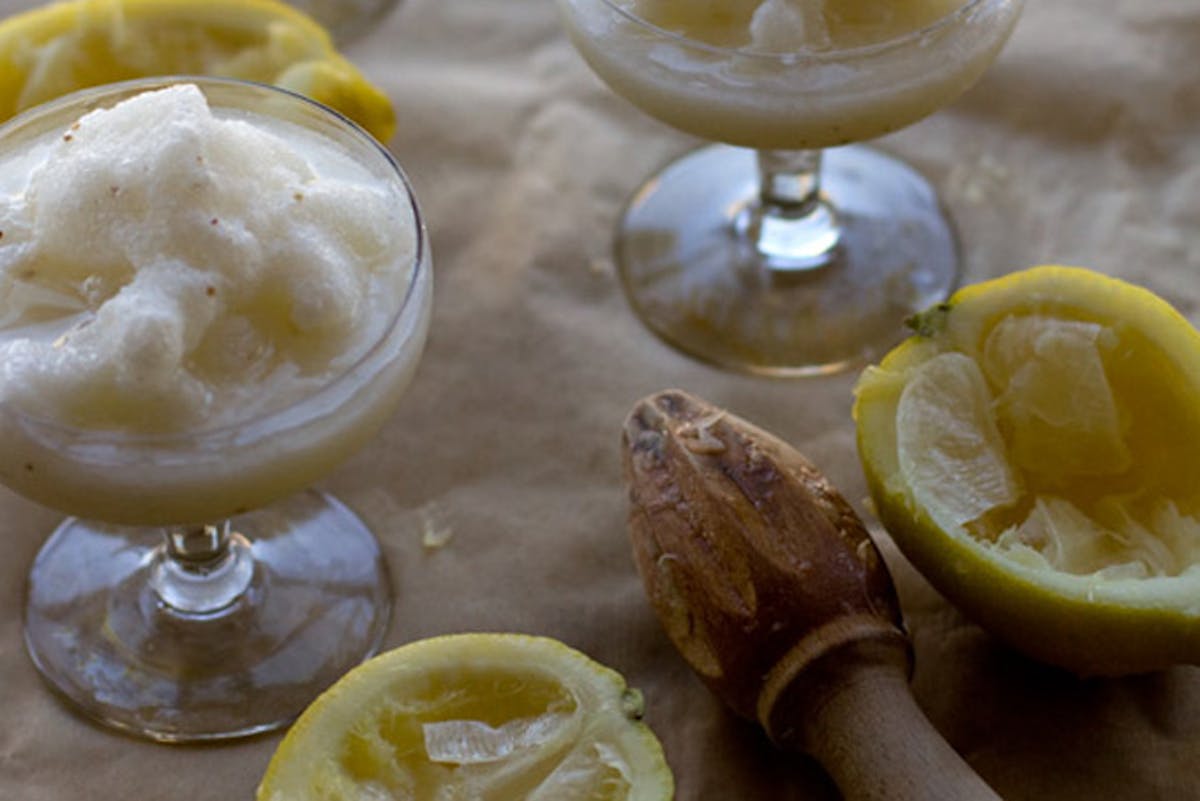 I tend to go heavy on the lemon zest around here. Those of you who have been visiting for a while have likely noticed. Most of the time I use the corresponding lemon juice in ice water, sparkling water, or salad dressing. Nothing too exciting. But a number of you have asked if I do anything interesting with the stockpile of lemons they rightly assume I accumulate. So I thought I'd share this lemon anise slush recipe with you. Adapted from a recipe in an old issue (2004?) of Gourmet magazine, I make it on the nicest summer days here in San Francisco.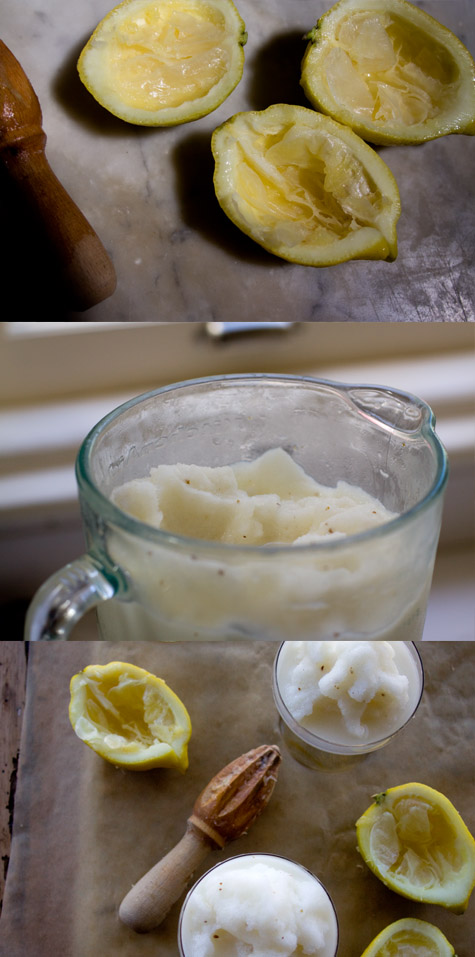 The thing that makes this special is the hint of unexpected anise flavor which pairs nicely with refreshing lemon. It's one variable I keep constant here. That said, there are a number of ways to approach this quencher. The original recipe calls for either water, or vodka (if you're not messing around) as the base. I tend to make this as a mid-day treat and find that water works great. Yogurt is an alternative if you're up for something creamier and more substantial. Or(!) a pilsner in place of the water takes its cue from a shandy, which I love. My sister makes me limoncello from her lemon tree (Heather, I'm running dangerously low!), and a small splash of that to finish things off here is lemon-kissed heaven. Optional, but if you happen to have some on hand, give it a try.
This is the sort of thing I make over and over, and tweak and make notes as I go. I have one more idea related to the anise seeds that I haven't had a chance to explore yet. I think I want to try to let the seeds sit in the 3/4 cup / 180ml vodka ahead of time (hours? overnight? couple days?). I think the seeds are alcohol-soluble, and might infuse the vodka nicely. Then proceed with the recipe as written. Don't fault me if I'm off the mark here :)...but let me know if you give it a try.
Lemon Anise Slush
I like to crush the anise seeds a bit with my mortar and pestle before adding them to the blender, with the idea that it makes it easier for the blender to break down the seeds a bit. But I'm not actually sure it helps, and think of it more of an optional step than anything.
1/2 cup fresh lemon juice, plus more to taste
1/3 cup sugar or honey, plus more to taste
3/4 teaspoon anise seeds

1 cup water or yogurt (vodka or pilsner for adult version)

ice cubes, to fill blender
water
2 tablespoons limoncello, optional but excellent!
Blend juice, sugar or honey, and seeds in a blender until the seeds break up quite a bit, at least thirty seconds. Longer if needed.
Add the water (or vodka, yogurt, pils), and enough ice to fill the blender. Blend until smooth. I sometimes need to add more water, to thin things out a bit and keep the blender going - do so a bit at a time. Depending on your blender, you might also need to stop on occasion to scrape the sides of the blender to get an even slush. Adjust for sweetness and lemon juice as you go. Serve immediately.

Serves 4-6.