Quick-ish Ricotta Dumplings in Tomato Broth
A happy-making bowl of quick dumplings (made with potsticker wrappers!) filled with pesto-boosted ricotta cheese. Ladled with a simple five-minute tomato broth.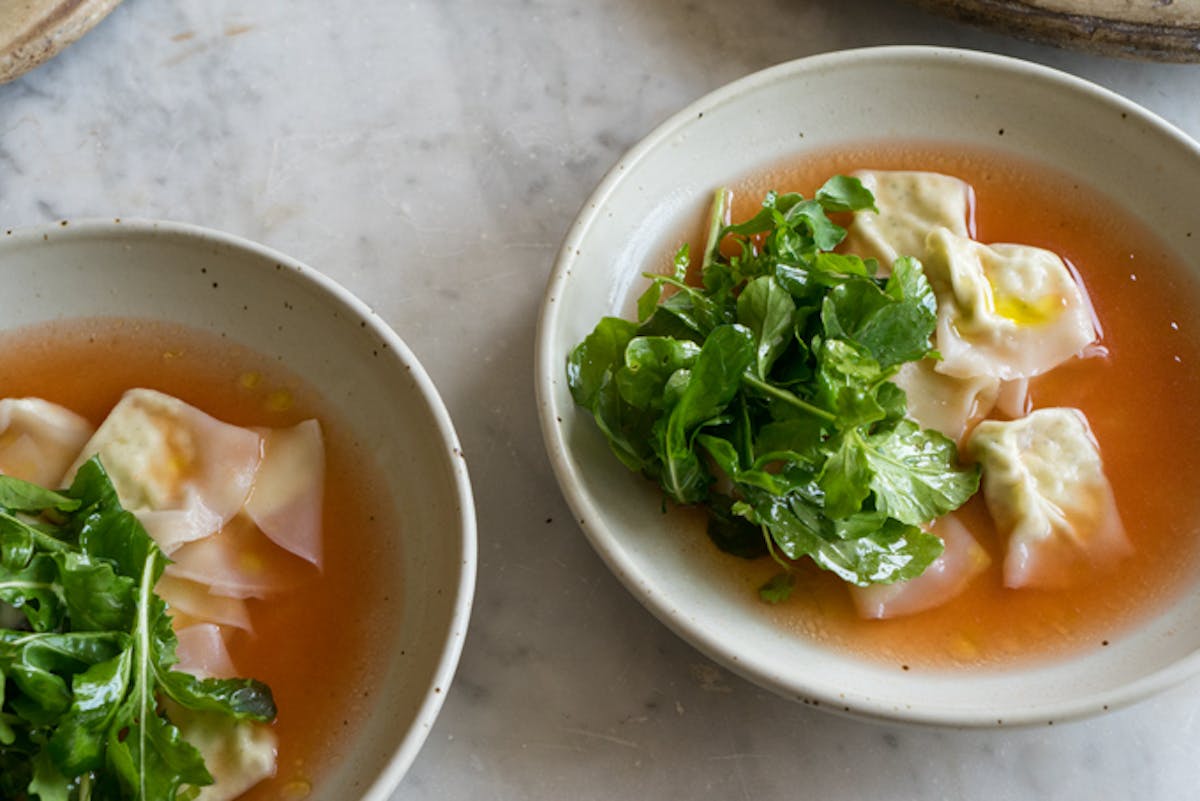 I posted a photo to Instagram over the weekend, and a number of you asked for the recipe. It was a bowl of ricotta dumplings in a simple tomato-shallot broth topped with a bit of arugula. I used potsticker wrappers for the dumplings (I keep a stack of them in my freezer). It's sort of cheating, but I'm cool with it, and they're delicious, so I don't feel bad about not making my own pasta. The filling is good ricotta cheese mixed with a dollop of pesto and some olive oil. Season with salt, done. You can see how the dumplings come together in the video below. They're actually quite quick to pull together, and they freeze incredibly well. Make some, and freeze some for mid-week dumpling nights!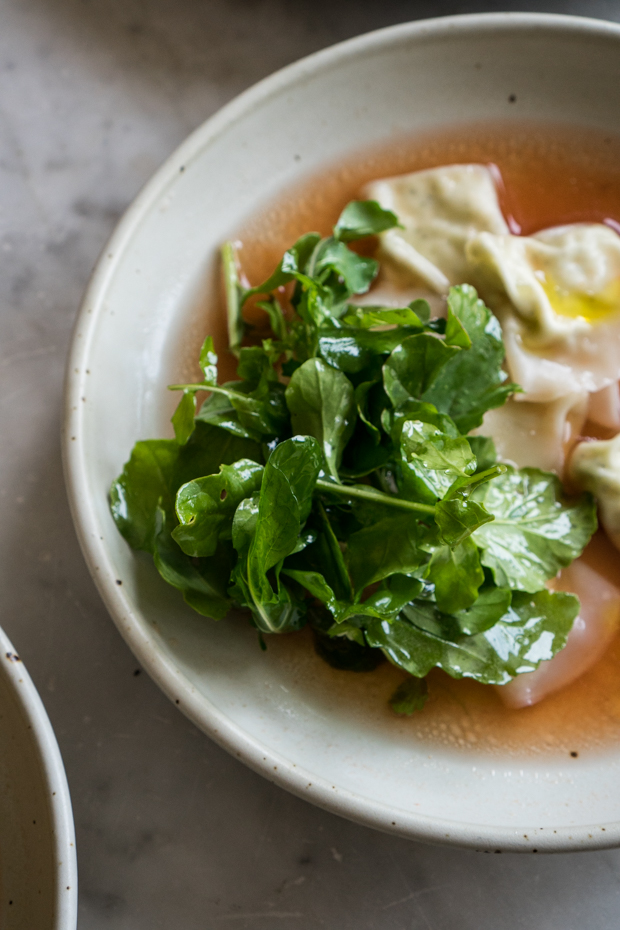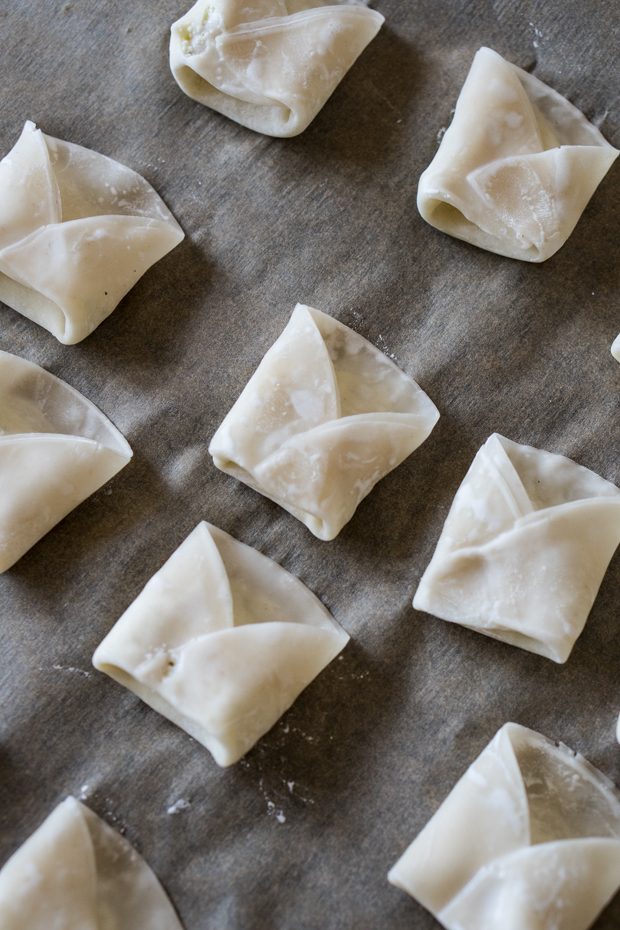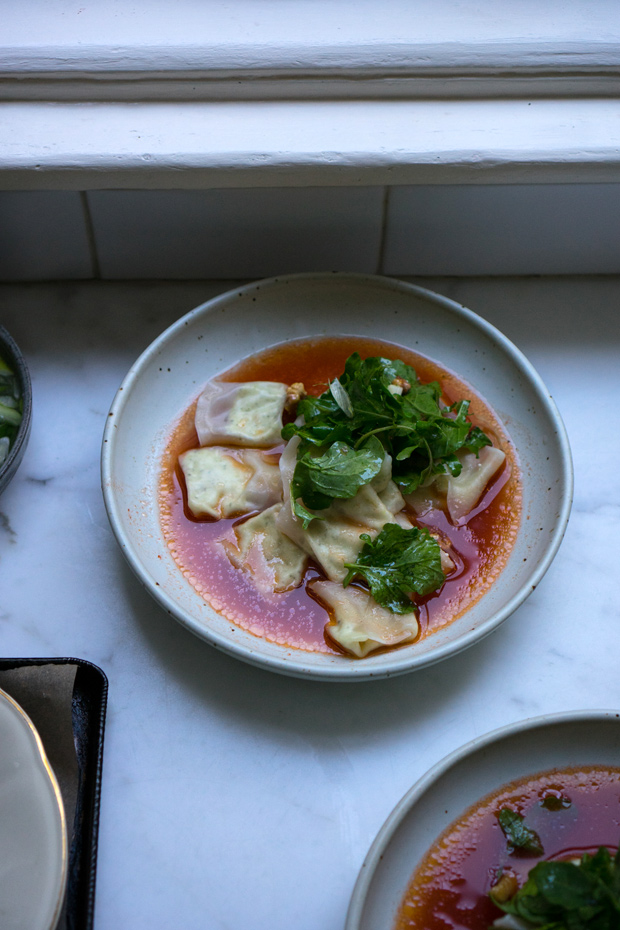 Quick-ish Ricotta Dumplings in Tomato Broth
HS: I made this the other night with a boost of shallot oil* in the tomato brodo. It's delicious. That said, don't let lack of shallot oil deter you from these dumplings. If you have it, great, if not, just use extra-virgin olive oil. I'll put the recipe for shallot oil down below as well.
28 ounce can of whole or crushed tomatoes
40 potsticker dumpling wrappers
1 1/2 cups / 12 ounces ricotta cheese
2 tablespoons pesto
3 tablespoons extra virgin olive oil, plus more for the arugula
1/4+ teaspoon fine grain sea salt

for serving: arugula tossed with a splash of extra-virgin olive oil, and a pinch of salt
Place the tomatoes in a strainer, catch the tomato water that comes through the strainer in another bowl. You want to get as much as possible. Stir, smash, and stir some more. Let it drain while you're making the dumplings. You should be able to get 1-2 cups, and reserve the solids for another use.
Make the ricotta filling by combining the ricotta, pesto, 2 tablespoons of the olive oil, and salt in a bowl. Mix well, taste, and adjust, with more salt or pesto, if needed. It should taste great on its own.
Working quickly (you don't want the wrappers to dry out), arrange twenty of the dumpling wrappers on your countertop. Place a small dollop of the ricotta on each wrapper, just off center. Run a wet finger around the rim of each wrapper, press the edges together well, and try to avoid trapping air bubbles in the dumplings if you can. Pinch the edges together forming a "hug" shape (see photos or video). Arrange on a parchment lined baking sheet until you're ready to cook the dumplings.
Get your tomato broth ready by combining 1 cup of the tomato water with 2 cups of water, scant 1/2 teaspoon salt, and the remaining 1 tablespoon of olive oil (alternately, you can use shallot oil* here), in a small saucepan. Bring to a simmer, taste, adjust, set aside.
Boil as many dumplings as you think you'll want in well-salted water (you can freeze any remaining), until they float plus another 20-30 seconds. Lift out with a strainer, gently shake off any residual water, and place in bowls. Ladle tomato broth over the dumplings, and top with arugula.
Serves 4-6.
Shallot oil & crispy shallots: Place 2 cups sunflower oil in a thick-bottomed saucepan, over medium-high heat. When the oil is hot (a "test" shallot should bubble immediately), dial back the heat to medium, sprinkle in 2 cups thinly sliced shallots, and cook slowly until they are deeply golden, 15 - 20 minutes. Remove from heat, carefully strain the oil off into a jar, and set aside. Place the shallots on a paper towel and allow them to cool and crisp.