Rose Petal Granola Recipe
A variation on the granola from my last book - this time with rose petals, walnuts, currants, and black pepper.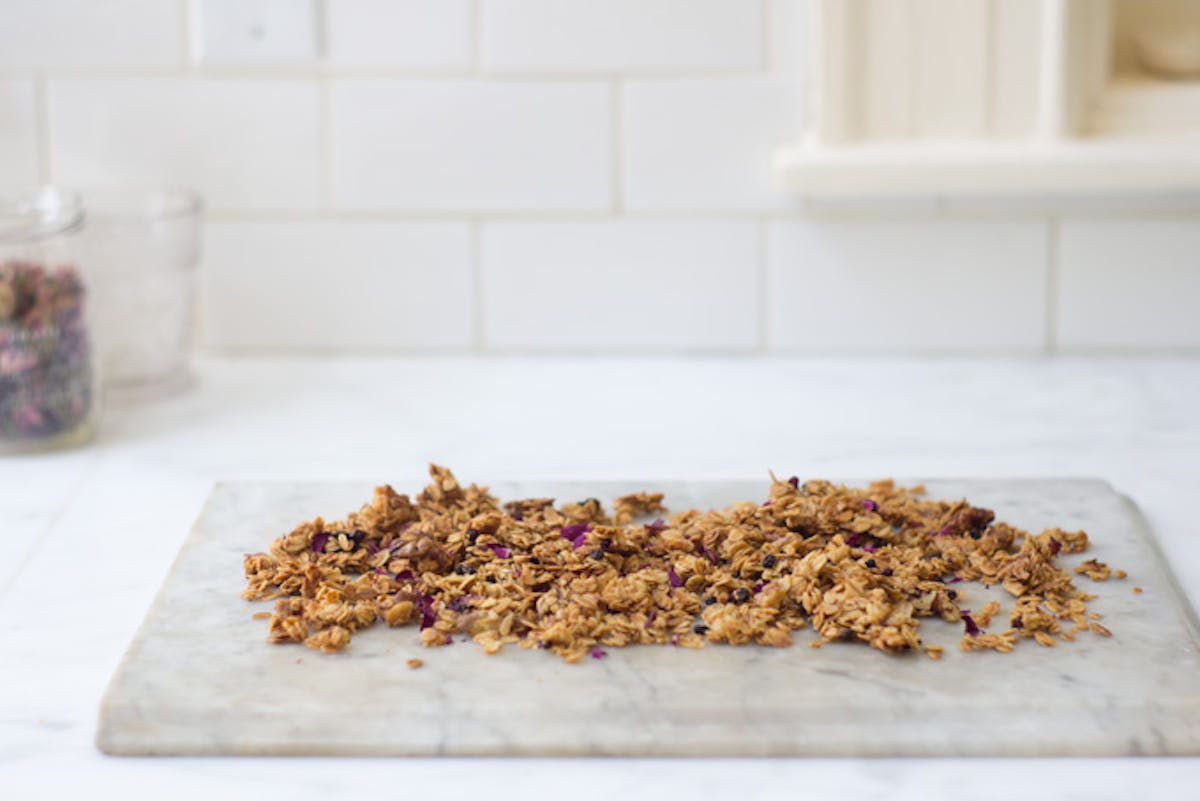 One of the things I wanted to do for QUITOKEETO was include a short list of recipes. Little recipes related to products in the shop, highlighting how I actually use them in my own kitchen. Somehow, in the flurry of the past week of box building, label printing, and tape tangling, I forgot to post one of my favorites - a rose petal granola. So, I thought I'd share it here. It's a variation on the granola in Super Natural Every Day, made with rose petals, walnuts, currants, and black pepper.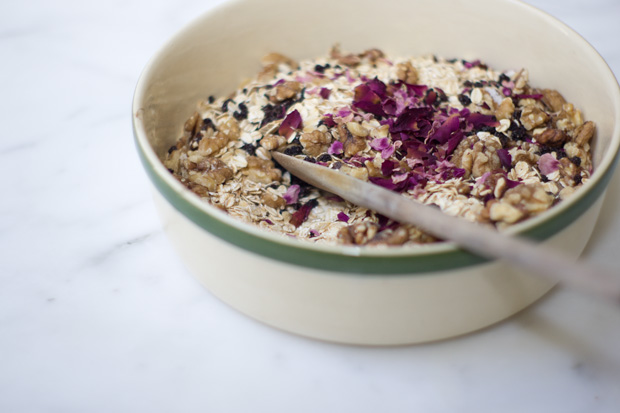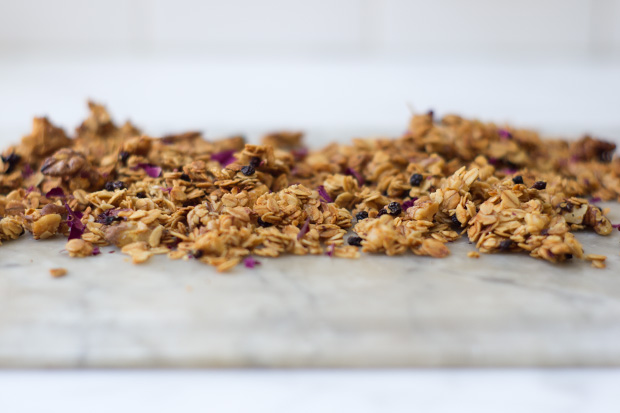 I make this granola with these rose petals or(!) with rose petals I leave to dry completely in a sunny spot on a parchment-lined baking sheet. It takes just a few days. But If you go this route, be sure to make them from unsprayed roses or rose petals. And keep in mind, it's fun to mix up the color of the petals and that sort of thing.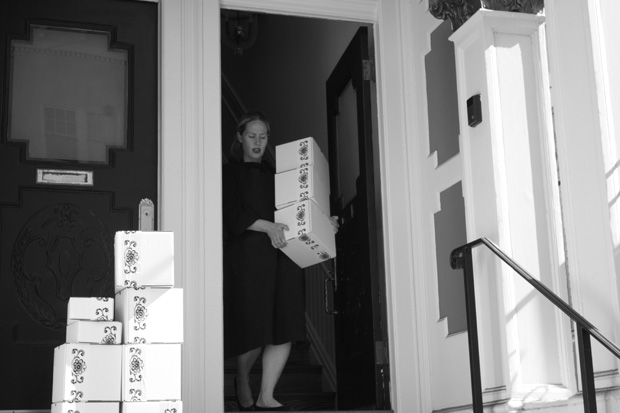 For those of you interested in getting a shop update - we're hoping to make the roses (and a number of the other items) available again early next week. The quantities will still be limited (it's just the nature of some of these items and how they're made/harvested). I suspect some of the items will be quick to go, but if you're on the QK mailing list, you'll be notified. We'll leave the shop open until the items sell through. So, just a heads up on that front, and a couple snapshots of the first boxes going on the truck :).
Hope you're all having a great week! xo -h
Rose Petal Granola
4 cups / 14 oz / 400 g rolled oats

1 1/2 cups / 6 oz / 170 g walnut halves

1/2 teaspoon fine-grain sea salt
1/8 teaspoon freshly ground pepper

2/3 cup / 3 oz / 85 g dried currants
dried petals from a dozen (or so) small roses


1/2 cup / 4 oz unsalted butter

1/2 cup / 120 ml honey
1/2 teaspoon rose water
1 egg white (large egg), optional
Preheat the oven to 300 F / 150 C degrees with racks in the top and bottom thirds of the oven. Set out two rimmed baking sheets.
Combine the oats, walnuts, salt, pepper, currants and half of the rose petals in a large mixing bowl. Heat the butter in a small saucepan over low heat and stir in the honey. Remove from heat and whisk in the rose water. When thoroughly combined, pour the honey mixture over the oat mixture and stir until everything is well coated, at least 30 seconds. If you like a clumpier granola, stir in the egg white. Divide the mixture equally between the two baking sheets and spread into a thin layer.
Bake, stirring a couple times along the way, for about 35 to 40 minutes, or until the granola is toasty and deeply golden. You may want to rotate the pan once, top to bottom, to ensure even baking.
Remove from the oven and press down on the granola with a metal spatula-you'll get more clumps this way. Let cool completely, sprinkle with the remaining dried rose petals, then store in an airtight container at room temperature.
Makes about 7 cups.
Prep time: 5 minutes - Cook time: 40 minutes