Summer Corn Salad Recipe
A crunchy, sweet no-cook summer corn salad. The salad is a breeze, has a ton of toasted pepitas & sunflower seeds, tossed with a brown sugar lemonade vinaigrette.
Summer is corn salad season. And this is a good one. I lugged a big sack of corn home from the market the other day thinking I would throw together a picnic salad to take on a hike out to the coast. Raw corn kernels with a vinaigrette I've been hooked on bit lately. If you can imagine a lemonade vinaigrette made with a bit of brown sugar, you'd be in the ballpark. Beyond that, the salad gets a ton of toasted seeds for crunch, and a generous showering of Mexican oregano to bring things back to Earth. The hike fell through, and we ended up eating the salad at home instead of overlooking the Pacific. The concession? A short walk to the Dahlia garden in Golden Gate Park, which is in bloom right now.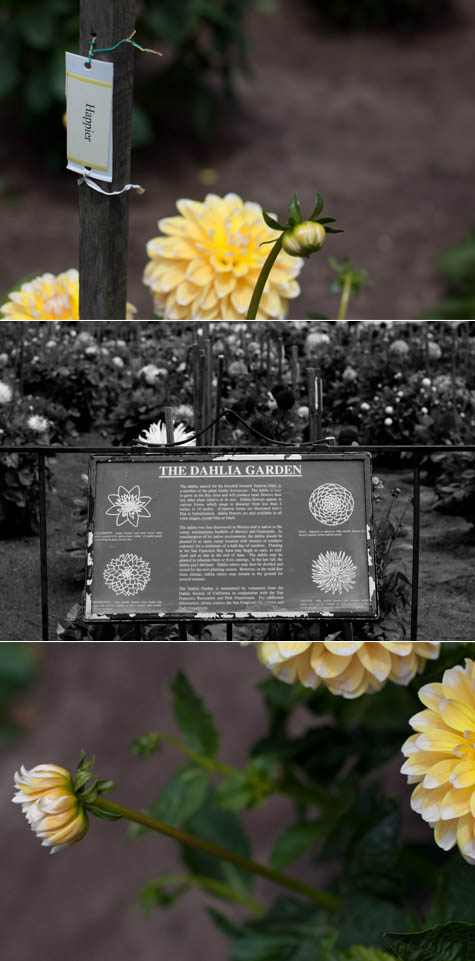 I went a bit over-board with the dahlia pictures here. I can't help it. It happens every time I stop by with a camera in tow. This garden sits to the right of the Conservatory of Flowers in Golden Gate Park. A little pocket of color, easy to miss from the road. Just about this time each year the flowers explode into an incredible range of blooms. The dahlias have fanciful names like: eden lemonade, skip-to-my-lou, clouds & rain, weston pirate, and bel fiore.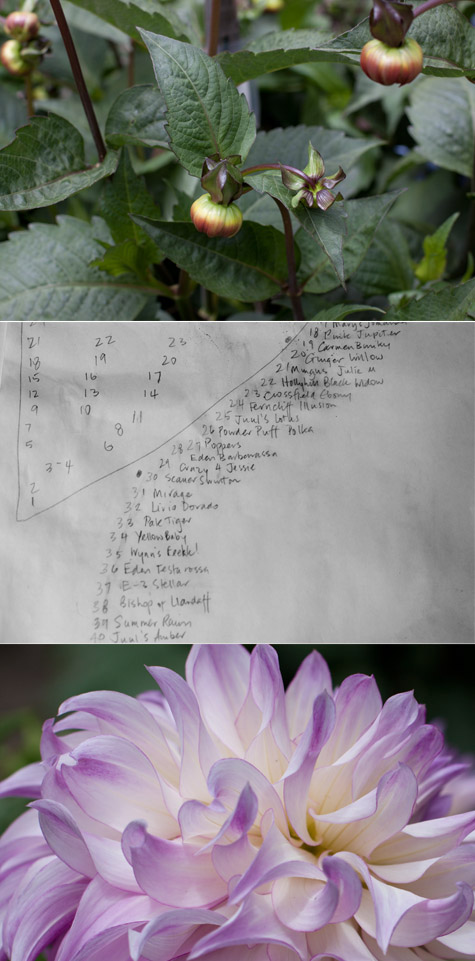 On this particular visit I chatted with one of the gardeners. She told me about the annual sale, and the Dahlia Society of California. She was friendly, and had a meticulous pencil-drawn chart of the garden.
I'm convinced this is one of the happiest place in San Francisco this time of year. It's hard not to be charmed by these giant candy-colored pom-poms. People smile, they chat with each other, they pepper the gardeners with questions. One of my favorite classes in college was about urban planning. One of the theories we talked about was triangulation - the idea that a good public space has something for people to look at or experience together. Strangers end up talking to each other, congregating, sitting around. A shared experience. I see this dynamic at the dahlia garden, and it's part of what I love about visiting the space.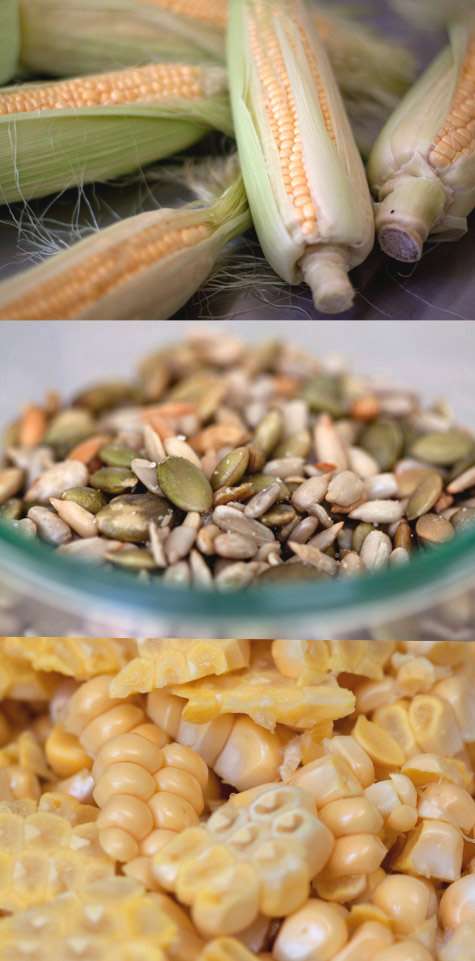 I hope you enjoy the corn salad if you try it. It's a breeze to throw together, and it travels well in an over-sized jar. You can toss the corn and shallots ahead of time, just leave enough room to throw the seeds and oregano in just before serving/eating. -h
Summer Corn Salad
Save the corn cobs if you like - you can simmer them for a while to make a quick corn stock. I did this for a corn soup recently - turns out great. Also, if Mexican oregano is hard for you to come by, you can substitute fresh oregano, or chives, or whatever herbs you like, really. Mexican oregano is unique, potently fragrant, and zesty and earthy all at once - I have a fondness for it with corn, and with mushrooms as well.
6 ears of corn
1 large shallot, minced

1/3 cup fresh lemon juice
v. scant 1/2 teaspoon fine grain sea salt
2 tablespoons brown sugar
3 tablespoons sunflower oil

3/4 cup / 4 oz / 115g toasted pepitas
3/4 cup / 4 oz / 115g toasted sunflower seeds
1 teaspoon Mexican oregano
Shuck the corn and use a knife to cut the kernels from the cobs. Place the kernels in a medium bowl with the shallot while you make the dressing.
Combine the lemon juice, salt, and sugar in a small bowl or jar. Gradually add the oil, whisking vigorously until the dressing comes together. Taste, and adjust with more lemon juice, salt or sugar, if needed. This dressing should be on the sweet side, not overly tangy.
Just before serving, add the seeds to the bowl of corn along with 2/3 of the dressing. Toss well, really get everything well coated. If you want more dressing, add more to taste. Crush the oregano between your palms and let it shower down on to the salad. Toss one more time and serve.
Serves 6 or more.