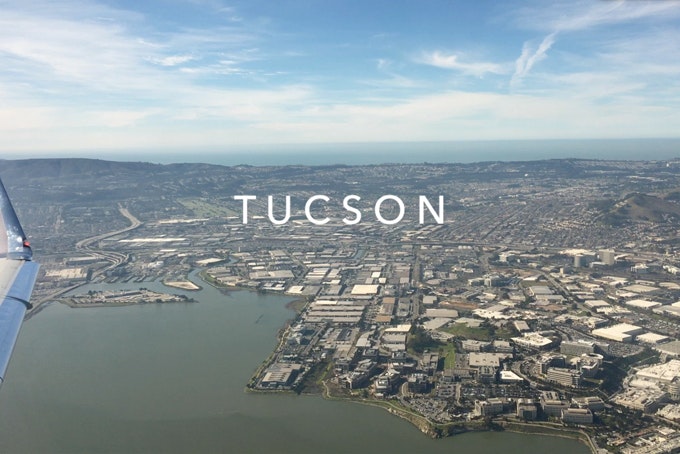 Travel: Tucson Gem Show Recipe
I haven't done a travel post in quite some time, but we're going to change that trend starting now. I went to Tucson, Arizona last week - in part for the desert sunshine, and, in part for the Tucson Gem Show. It's huge. And it's not just one show, it's actually a multi-week event that spans more than a dozen venues. The fact that I keep thinking about? Some of world's largest tents are deployed. Think about that. People come from all over the world (and I mean allll over), to buy, sell, and exhibit every conceivable gem, rock, fossil, and mineral imaginable. I made a little video of my adventure, and will put some of the reference links and details inside the video description. XO to (the incredibly talented) Tura Sugden for being a great travel partner, and for the cameo appearance ;)...these double chocolate cookies also had a moment.
Also! Thank you to everyone who has sent nice notes about the videos. I figure if I make enough of them this year, I'll get better at it. And playing around with the different formats is exciting (and crazy-making). If nothing else, maybe it will inspire some of you to play around and experiment with something new this year, even if you're not so great at first.
A few of you have asked where to find a list of all my videos in one spot. I keep an up-to-date list on this You Tube page. If you subscribe on You Tube, you won't miss any, but I'll also continue to make sure they live here as well, and that any recipe videos are alongside their corresponding recipe. xx! -h