Avocado Asparagus Tartine
An excellent impromptu springtime lunch. Avocado smeared across toasted day-old slabs of sesame bread, layered with arugula and garlicky caraway asparagus + toasted pepitas.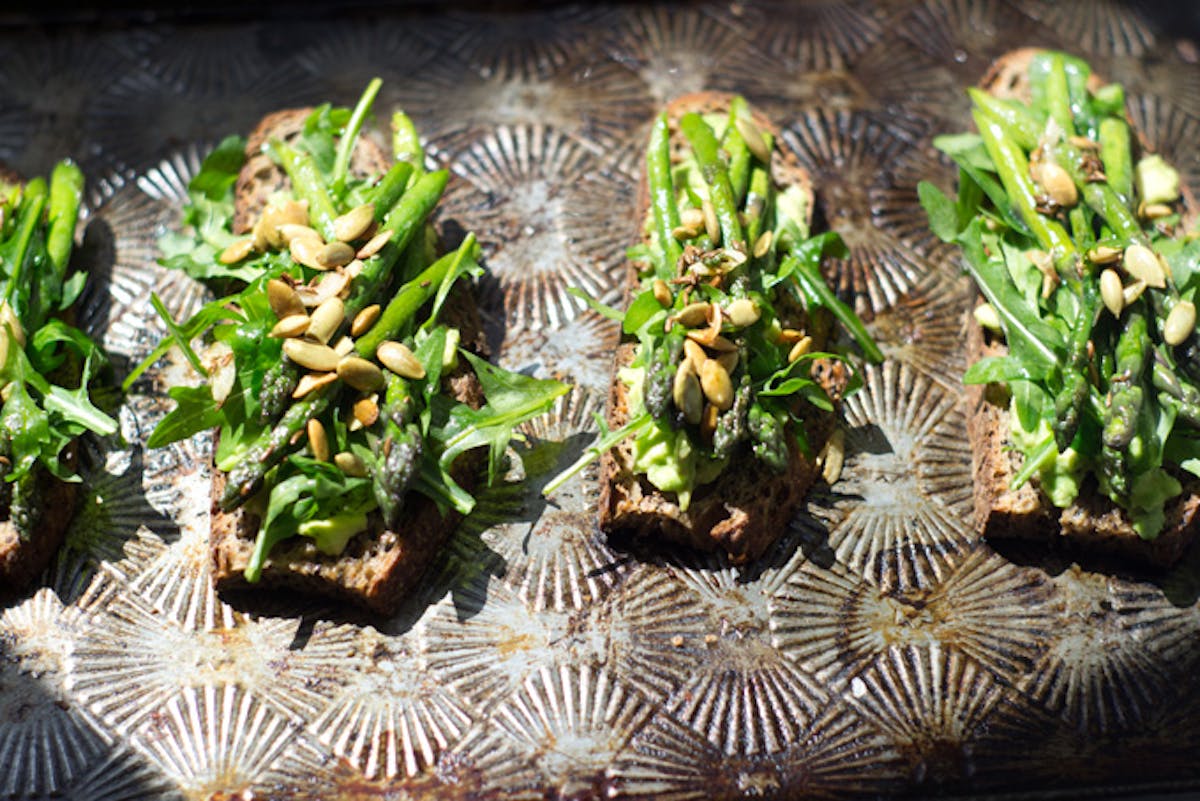 Lunch on Monday was pretty great, and dead simple. I smeared avocado across toasted, day-old slabs of sesame bread, and started by layering a bit of arugula on top. Added a few stalks of garlicky caraway-sprinkled asparagus beyond that, and the final touch? A few toasted pepitas. Caraway is under-utilized, and I love it's distinctive earthiness here playing off the bright green asparagus notes.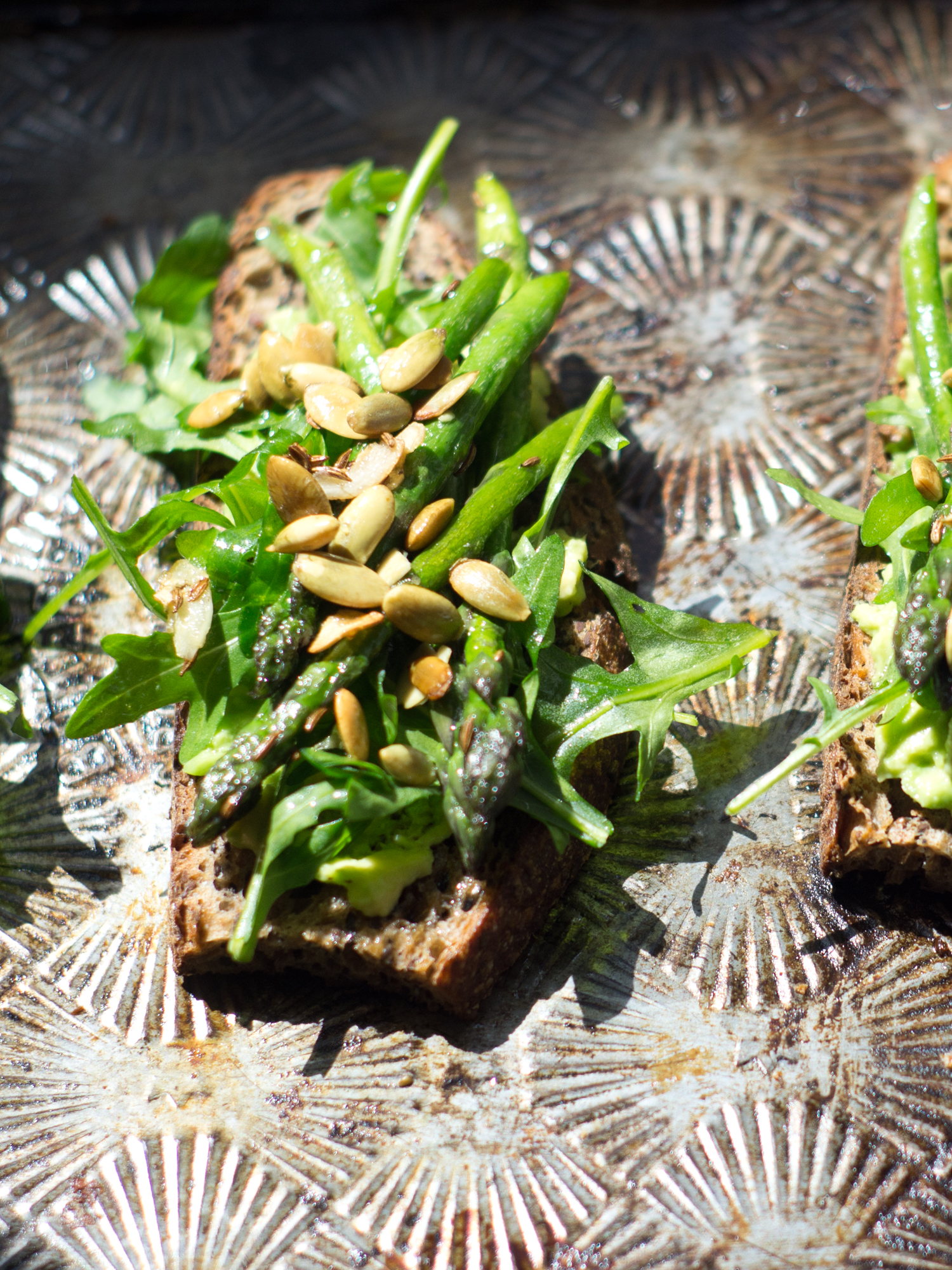 When you're buying asparagus, whether it's thick or thin, look for vibrant, green asparagus, with structured stalks. No soft spots, or droopiness.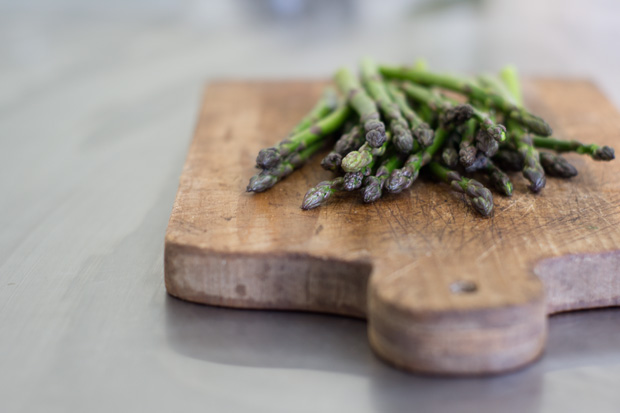 I very rarely bother peeling asparagus, but will trim the bottoms to get rid of the woody, tough base of the stalks.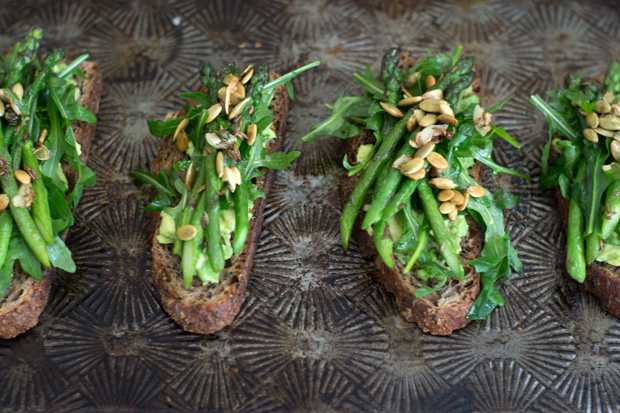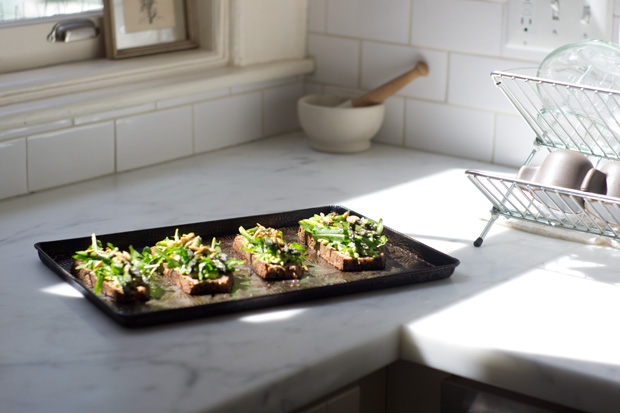 These little open-faced tartines took less than ten minutes to pull together, and ended up being the epitome of spring. You can also cut each one into 4 or 5 pieces, in triangles, for little party / get-together bites.
Avocado Asparagus Tartine
You can actually slice each tartine into four or five bite-sized pieces for a nice appetizer option as well.
Ingredients
4-6

toasted slabs of whole grain bread, rubbed with olive oil and a bit of garlic

1/2

tablespoon

olive oil

1/2

lb

of asparagus stalks, trimmed roughly the length of your bread

1

clove

garlic, thinly sliced

1/2

teaspoon

caraway seeds

1

avocado, pitted and smashed

a couple handfuls of arugula, tossed in a bit of olive oil

a handful of toasted pepitas, or almonds, or sunflower seeds, lemon zest
Instructions
A few minutes before you want to eat heat the olive oil in a large skillet over medium-high heat. When hot add the asparagus, and a pinch of salt and cook for about thirty seconds. Add the garlic and caraway, and cook another thirty seconds, or until the spears are a vibrant green. Remove from heat, and assembly the tartines.

Give each piece of bread a generous slather of mashed avocado. Top that with a bit of arugula, a few asparagus spears, and a generous sprinkling of pepitas or seeds.
Related Recipes
More Recipes
Popular Ingredients