Acorn Squash Recipes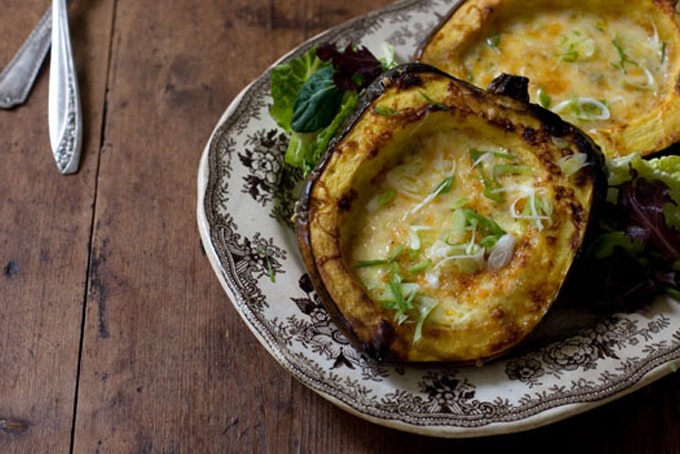 Inspired by a recipe in The Vegetarian Compass written by Karen Hubert Allison, published in 1998. A roasted acorn squash is filled with corn, milk, anise seed, and chopped scallions. You then bake it until the filling sets, and finish with white cheddar cheese left under the broiler until golden and bubbly.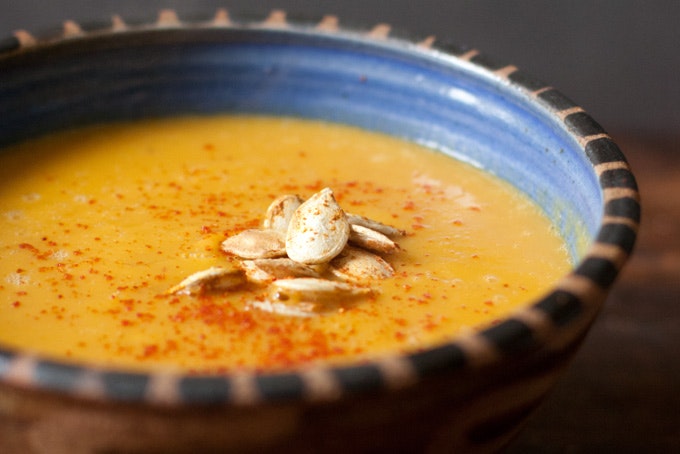 This Thai-spiced Pumpkin Soup couldn't be easier to make - roasted winter squash, coconut milk, Thai red curry paste, and sea salt come together in a pot of vibrant, rich, flavorful soup. A total crowd pleaser.
More Recipes
Popular Ingredients