Brussels Sprout Recipes
Brussels sprouts are one of my favorite ingredients. They're particularly great pan-fried, or sautéed, or shredded. Try the Golden-crusted Brussels Sprout recipe down below, if you want a fast recipe that has the power to convert even the strongest skeptics. They're quick to prepare and cook, and a very nutritious member of the cruciferous vegetable family - thought to contain a powerful arsenal of anticancer compounds. Here are a few of my favorite brussels sprout recipes and preparations. Please enjoy!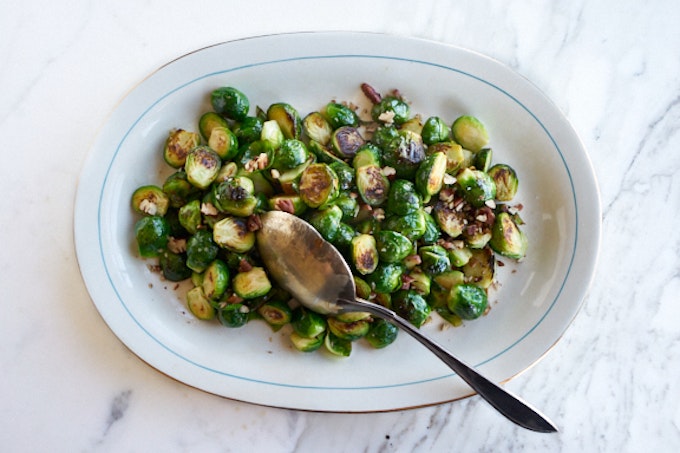 A quick and easy brussels sprouts recipe that will convert the biggest skeptics. Vibrant green, tender brussels sprouts that become deeply golden and crusty where they touch the pan, dusted with cheese.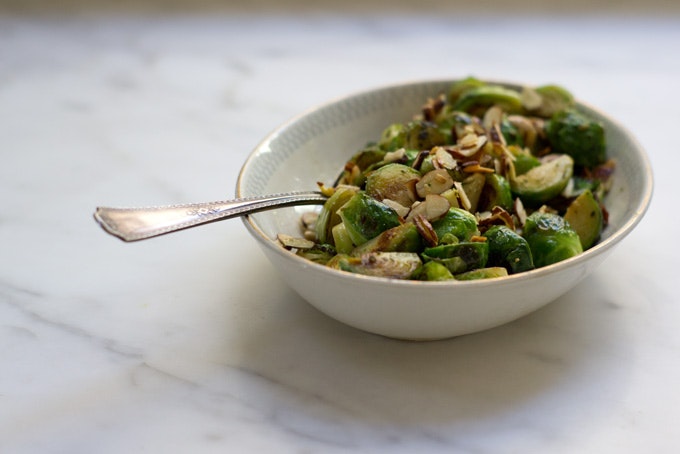 New year, new brussels sprouts recipe. This one pan-fried and then finished with a drizzle or oregano deliciousness, and toasted almond slices.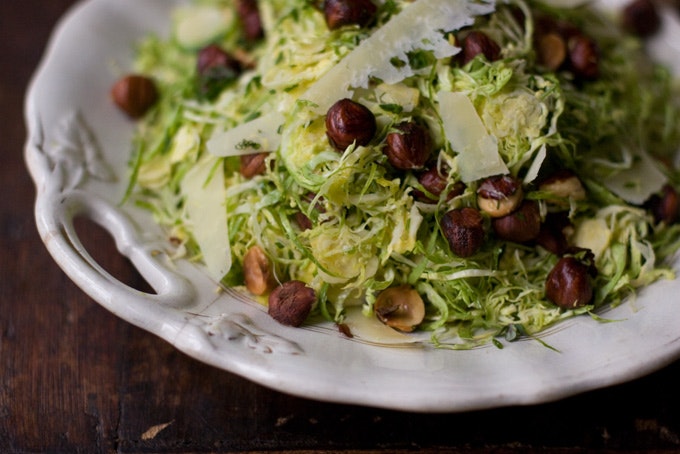 A shredded brussels sprout salad recipe, slaw-like in spirit, accompanied by lots of toasted hazelnuts, and shard after shard of aged cheese. The sprouts are tossed with a few glugs of olive oil and a big squeeze of fresh, fragrant lemon juice.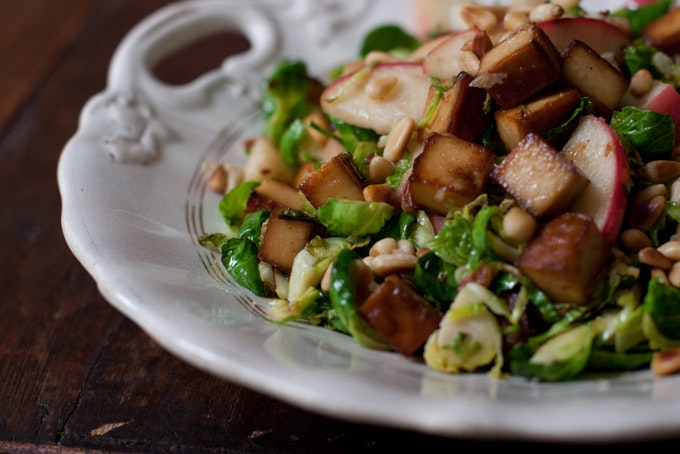 Shredded brussels sprout ribbons, apples, garlic, pine nuts, and tofu in a skillet with a hint of maple syrup.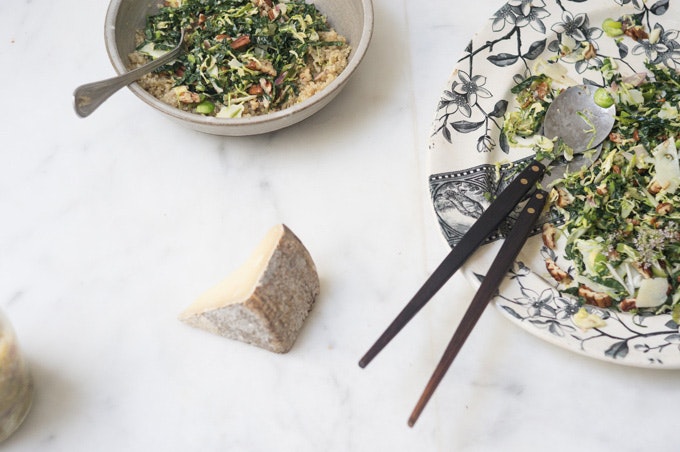 A base of finely shredded Lacinato kale to which and abundance of toasted pecans, pecorino cheese, and shredded Brussels sprouts are added. A strong lemon-tahini dressing is leveraged to brighten things up and take the raw edge off of the kale.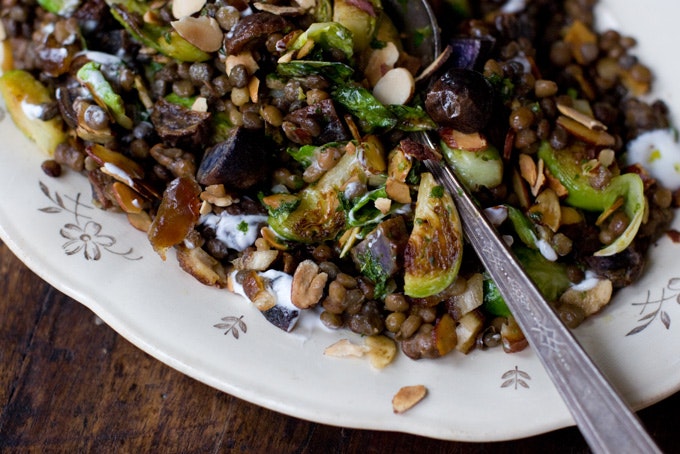 A good cold-weather stir-fry recipe. Tiny potatoes, brussels sprout wedges, toasted almonds and lentils are served with a drizzle of mint and a bit of thinned-out, salted plain yogurt, and a sprinkling of chopped dates.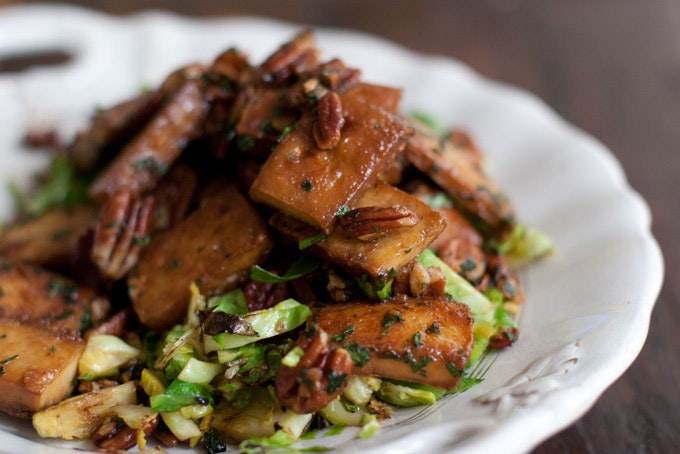 One of my favorite tofu recipes, caramelized strips of tofu served over sauteed shredded brussels sprouts. It come together quickly and uses just one pan.
More Recipes
Popular Ingredients