Macadamia Nut Recipes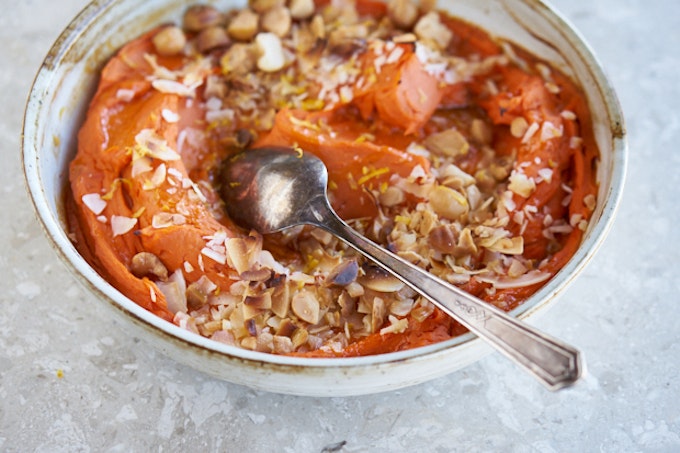 Decadent, delicious baked sweet potato recipe made from seven ingredients - sweet potatoes, ginger, coconut milk, shredded coconut, maple syrup, macadamia nuts and a bit of butter or olive oil.
Indonesian red rice salad with boiled eggs and macadamias. Riveting to look at, with a wonderfully complex array of flavors and textures to enjoy.
More Recipes
Popular Ingredients