Micro Scallion Recipes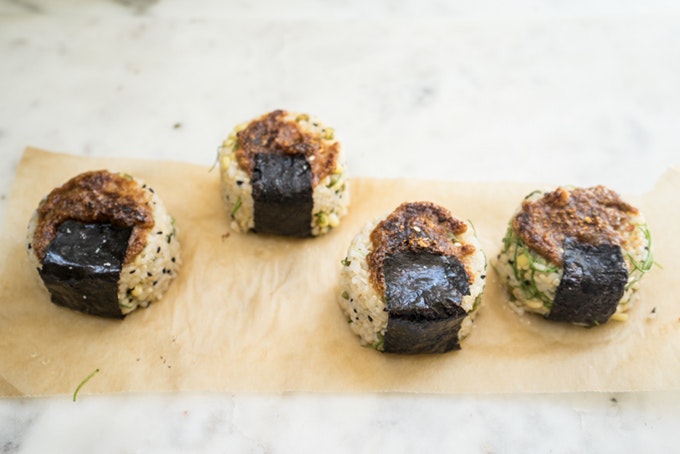 I make these little on-the-go rice balls all the time with leftover rice, and whatever fillings and seasonings are convenient and on hand. These are made with leftover sprouted brown rice and cooked mung beans. They're filled with a bit of avocado, and I made a quick almond-butter + miso slather that I hit with the broiler for a quick flash.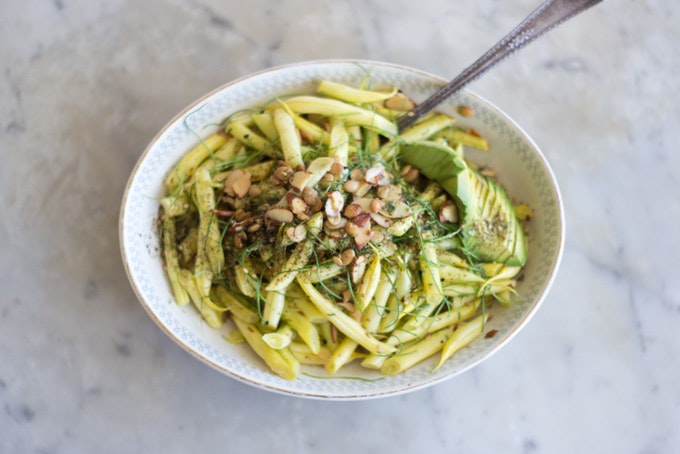 A quick sauté of yellow wax beans, golden almonds and pepitas, topped with threads of tiny micro scallions.
More Recipes
Popular Ingredients