Homemade Labneh Recipe
How to make labneh, lots of ideas for how to enjoy it, different strainers you can use to make it, and a labneh recipe.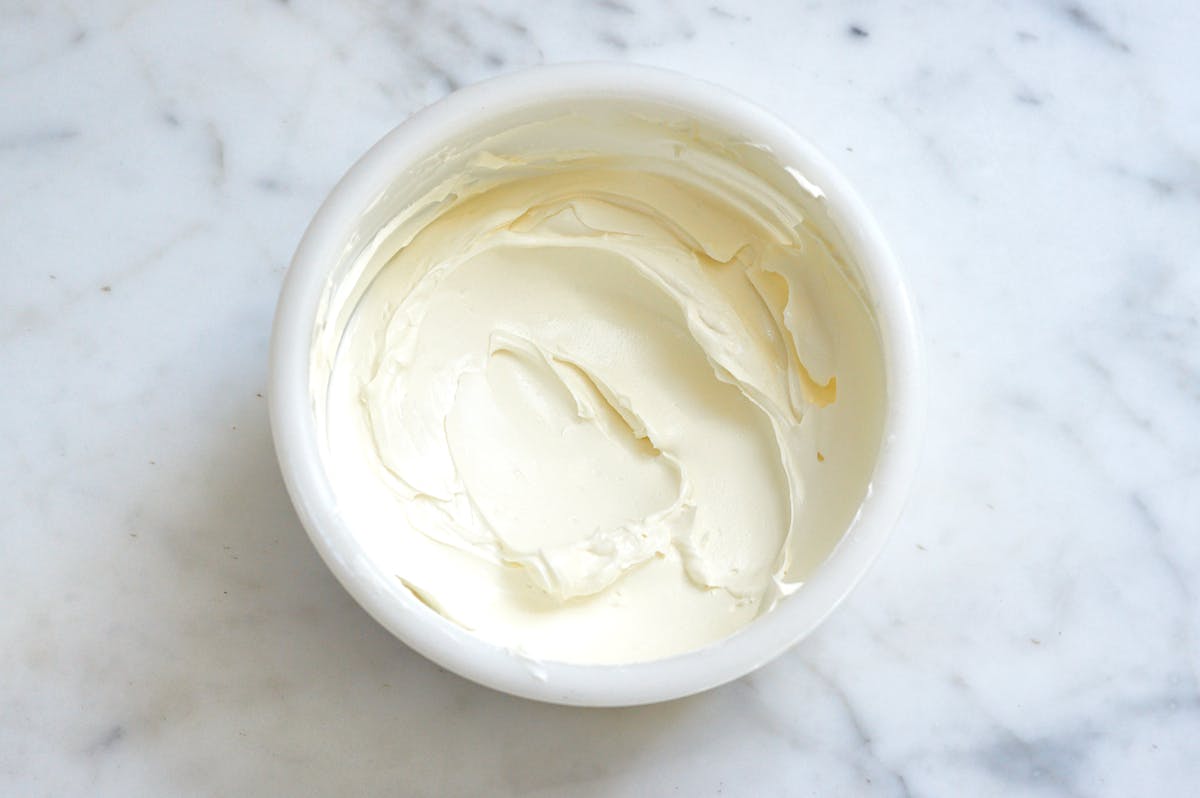 I've been straining yogurt, aka making labneh, quite a lot lately. Labneh is an Arabic yogurt cheese often made by draining yogurt. But I started making it more often after receiving a package from Jaipur, India. The package was cloth-covered and hand-stitched at the seams. My address was in massive black penmanship. It was the most intriguing package I've received via post in recent memory, sent by my friend Melissa. (Some of you might remember) I met her after sitting down for lunch at the Anokhi Cafe. Melissa runs the cafe, and we hit it off from there.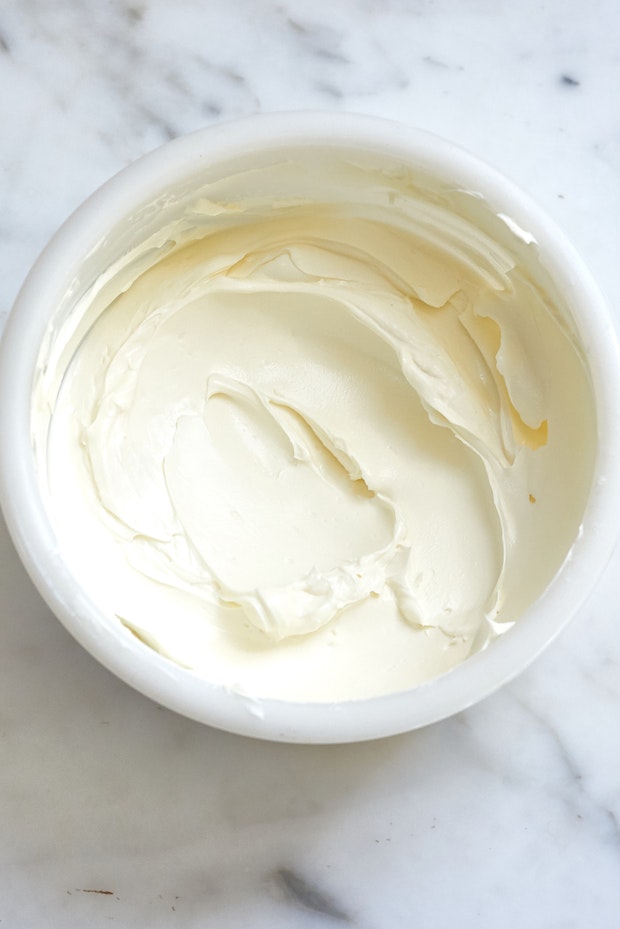 Special Equipment: A Good Strainer
I remember Melissa telling me about her favorite strainer. She described it as an unattractive plastic piece of crap, but one that does a fantastic job on the yogurt front. She sent me one (pictured below)! And she was right, this strainer has a very fine, double lining, which allows the liquid whey to flow from the yogurt leaving a thick silky white yogurt cream behind - perfect for spreading, rolling, and blending. It is a Krishna brand "Marvel/Super Delux" and hard to find online for some reason.
If you don't have a friend who will mail you one like the strainer pictured below, no worries! Multiple people in the comments love this Cuisipro Yogurt Cheese Maker. For example, in the comments, Patrice is a pro and has some great insight related to this strainer, "I've been making labneh for about 25 years and I absolutely LOVE it! I have two of them because I often have more than one batch straining. Oh, and I never use Greek Yogurt for my labneh… the texture just seems not right. My favorite at the moment is the Brown Cow yogurt which I get at Whole Foods. I love all of the suggestions for using labneh. I use it just about anywhere that cream or sour cream is called for, but of course, just as a dip (lots of herbs and sea salt) is as good as it gets!"
Lee said, "made my first labneh this week using the cusipro-donvier strainer that I purchased from Amazon. It was no muss, no fuss and the container fits easily in the refrigerator and cleans up very easily. We had kalamata olive bread slathered with it with chopped arugula and some Za'atar I made. It was marvelous !!!"
And many people simply use a traditional handkerchief or fine cotton cloth, a clean pillowcase, or a couple layers of cheese cloth. Nitza mentions, " I just use a colander lined with a paper coffee filter and a bowl underneath to catch the liquid. I've also used my "Pour over" ceramic coffee filter (with #2 or #4 filter paper) and the mug catching the drippings. I leave it in the fridge at night, have it in the morning or later." All in all a bit more messy, but they'll all do the job!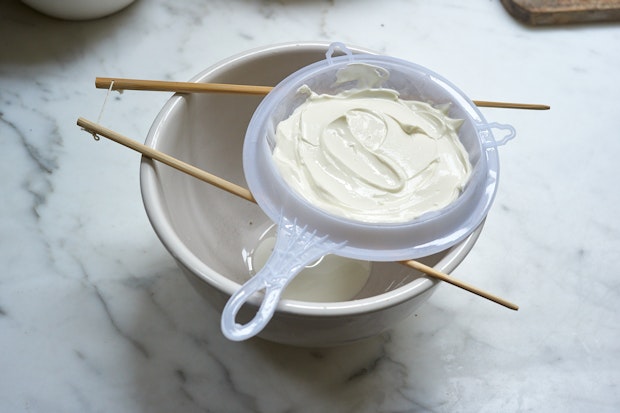 What To Do With The Whey?
Before we brainstorm ideas related to labneh, let's talk about whey. The liquid that drains off the yogurt in the labneh process is whey. And it is a wonderful, nutritious by-product and ingredient. Don't throw it out. You can do all sorts of things with it. You can keep whey in the refrigerator for a week or so. And beyond that, it freezes well.
Some ideas:
I like to use leftover whey from the ricotta making process as well.

It can be used as a base for soup, like a broth. Just season and spice it to your liking. I especially like to make it spicy and then float stuffed pastas or dumplings in it and top with lots of chopped herbs.

In the comments, Linda mentions, "

I use the whey from making goat cheese for the liquid in bread and quick bread recipes."

Norma suggests to us, "use it in cornbread and pancakes, soups and smoothies."
Love this suggestion from Arti, "We mix yoghurt back into the whey ( to the desired thickness) and add salt, some finely chopped cilantro and green chillies to get a lovely spicy buttermilk. However it's tasty even without the chillies if you don't like the spice."
Kate suggests a drive down the fermentation lane, "

make lacto-fermented kimchi, salsa, mustard, and many other things. Just search for "lacto-fermented recipes" and lots of options will pop up."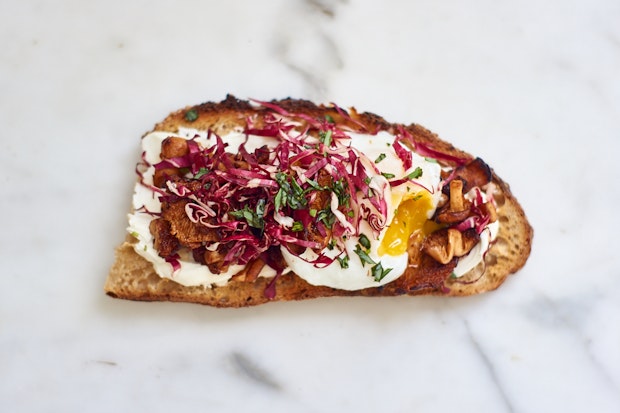 Ways To Enjoy Labneh
Ok, let's do this! There are a million ways to enjoy labneh. Some traditional, others not so much. I'm going to share all the things I made with my last round of labneh. Then I'll jump into some of your amazing ideas. And beyond that, I'll highlight a few ideas from favorite cookbooks and authors.
The above open-faced sandwich was on of the first things I made - a fast A+ lunch. Thin toasted bread, a layer of labneh, pan-fried hedgehog mushrooms, poached egg, shredded radicchio and tarragon, sea salt.

Smashed a few threads of saffron with brown sugar in a mortar and pestle added a bit of labneh, and used it to fill pitted dates.
Spread across a shallow bowl, drizzled generously with olive oil, fragrant

Mexican oregano

crumbled across the top, served with toasted pita wedges.

Shaped into small balls, rolled in

za'atar

, drizzled with lots of olive oil.

Served a dollop alongside an asparagus frittata with loads of fresh herbs and a drizzle of lemon olive oil.
Slice of rye toast, bit of salted butter, layer of labneh, layer of jam.
I've made it with less salt and used it as a beautiful frosting. It kind of ends up being in the realm of a cream cheese frosting. Sweeten the labneh with honey, sugar, sifted powdered sugar, etc - whatever your preference.
Labneh Ideas: From the Comments
There is so much great inspiration and knowledge in the comment section down below. I'm pulling a few to highlight here, but dive in for more ideas. And keep adding as well! Please give a shout in the comments if you make labneh or strained yogurt and do interesting things with it!
Nina mentioned, "

One of our favorite ways is spreading on rye bread (plain or toasted), topping with thinly sliced cucumbers or radishes. It is simple and wonderful. Great after a trip to the gym, especially in summer time."

If you have access to goat milk yogurt, Ioanna enthusiastically weighs in, "

goat Labneh is heavenly! If you can find goat yogurt or make your own, you need to strain it a lot longer and you'll have the traditional goat Labneh (here we strain it in a special cheesecloth bag hung over the sink). It is then either shaped in small balls dipped in olive oil or in logs. It is very tangy, and usually saltier, blended with a generous amount of olive oil before degustation." Sheep milk is fair game as well.

Megan C notes that she likes it as an alternative to ricotta in lasagna.
Another person in the comments mentioned this, "

by adding onions, yellow chilli powder, corriander leaves, saffron threads, roasted chick pea flour, sugar, salt, cardamom powder & garam masala to it. Shape them into thick roundels & shallow fry on non-stick pan till golden brown on both sides."
Labneh Inspiration from My Cookbook
In the comments Gemma mentioned, "there's an amazing recipe for spiced labneh in the Moro cookbook. It uses fenugreek seeds, green chile, garlic and nigella seeds. It's incredible, I recommend you seek it out! I usually make it that way but sometimes shape some into balls and roll them in something (cumin seeds/rosemary and garlic) and keep them covered in olive oil in a jar in the fridge.
Colu Henry caught my attention in Easy Fancy Food with her Lemon Curd Labneh Popsicles. She calls them, "a tart, lemony answer to a Creamsicle."
In the NOPI

cookbook Yotam weighs in with a smoked labneh! If you have a stovetop smoker (or a smoker donabe), this is one to try. The smoked labneh is served with baby carrots and mung beans along with crisp pita. Flavors like mint, caraway and thyme also represent.

If it's peak summer and you're reading this, take the recipe on page 73 of Suzanne Goin's The A.O.C. Cookbook

for a spin. It's heirloom tomatoes with marinated labneh, purslane, and green harissa.

There's a labneh cheesecake in Sami Tamimi's Falastin

. It features roasted apricots, cardamom, orange blossom water, and orange zest.

Diana Henry wrote a book years ago, Crazy Water Pickled Lemons: Enchanting Dishes from the Middle East, Mediterranean, and North Africa. I've been making a labneh-centric recipe (Bulgar and Spinach Pilaf with Labneh and Chili Roast Tomatoes) from it for the better part of twenty years. She has you bring all the components of this Turkish dish together over bulgar, but I've

 

enjoyed it over couscous, stuffed pastas, and orzo.

And, Carla Lalli Music includes a beautiful fruit compote with labneh, maple syrup, and olive oil in Where Cooking Begins.
Please let me know any other labneh faves in the comments below! Let's keep this going.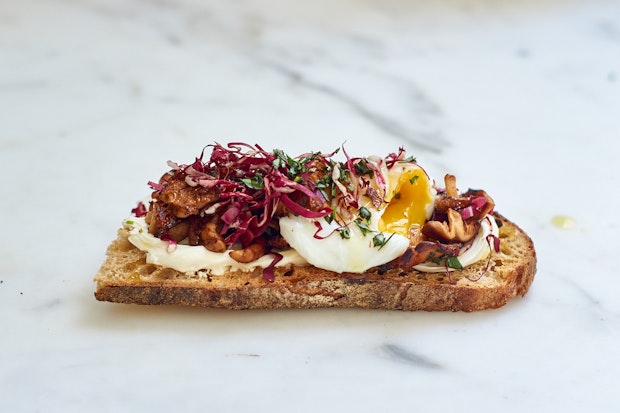 More Yogurt Recipes
Homemade Labneh
This recipe uses a large container (1 quart) of yogurt, which strains down quite a lot. That said, if you think you'll have a hard time using this much labneh, half the recipe. The longer you let the yogurt strain, the thicker it gets.
Ingredients
32

ounces

plain full-fat yogurt

1/4

teaspoon

fine grain sea salt
Instructions
If you don't have a strainer like the one pictured above, don't worry, you can use cheesecloth in its place. Simply line a deep bowl with a double layer of cheesecloth.

Stir the salt into the yogurt and pour into the cheesecloth. Bring the cloth together into a bundle and secure with a string. Hang the bundle over a bowl (or wide pitcher), making sure the bottom of the cheesecloth is suspended in air (you don't want it sitting in the liquid). I used to do this by securing the bundle to a wooden spoon. Cover the whole contraption, and refrigerate for at least 24 hours, but go longer if you like - it's all about personal preference. Much of the liquid will drain out and the yogurt will thicken.

Remove from the cloth and proceed with one of the above suggestions.
Notes
Makes about 2 cups of labneh.
Related Recipes
More Recipes
Popular Ingredients