A Really Great Mushroom Casserole
A remix of the mushroom casserole I loved as a kid. Brown rice, mushrooms, garlic, onions along side a bit of cottage cheese and sour cream and Parmesan for texture and creaminess.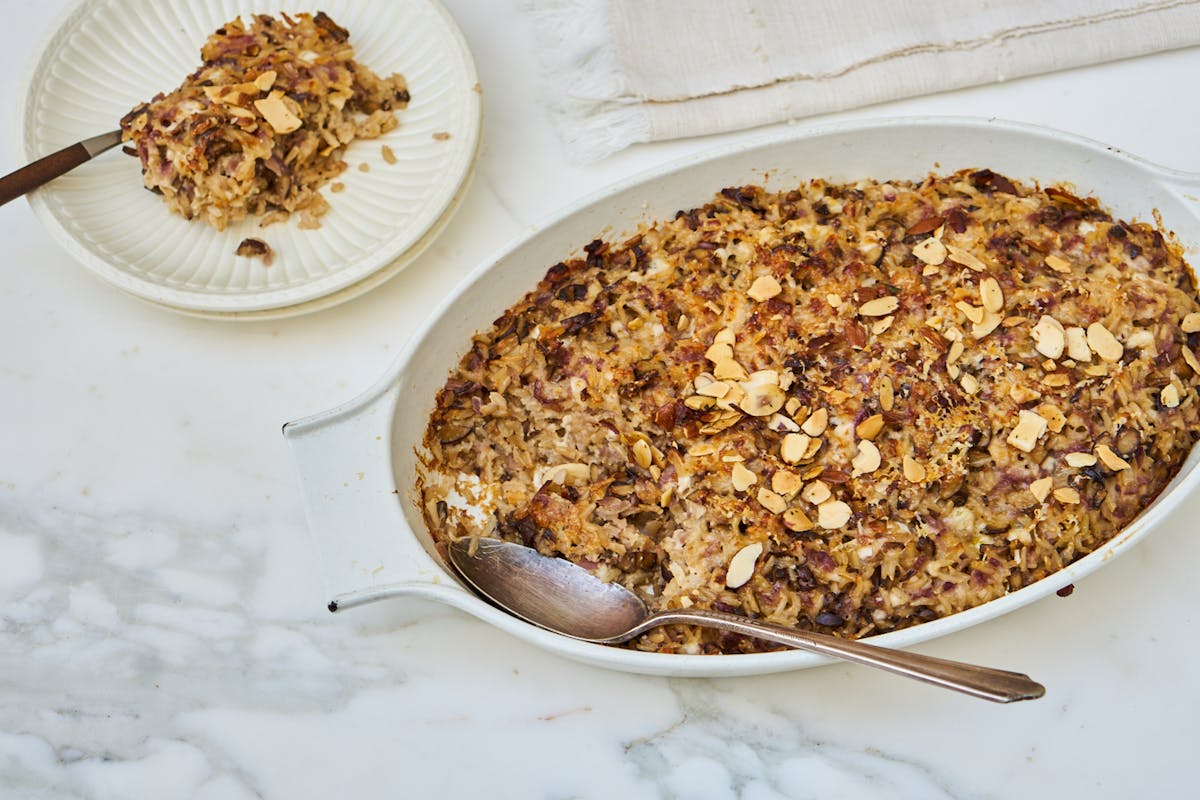 I had one favorite thing to eat when I was a kid - mushroom casserole. It was the one dish I was loyal to above all else. I would request it when I was recovering from the flu, pneumonia, or strep throat. I would request it weeknights, weekends, and holidays. It was a simple dish, and one of four (maybe five) recipes my mom had in her culinary arsenal. She combined rice, mushrooms (or creamy mushroom soup), and cheese in a casserole dish, and baked it until it was creamy, melty, and golden at the edges. Simple enough.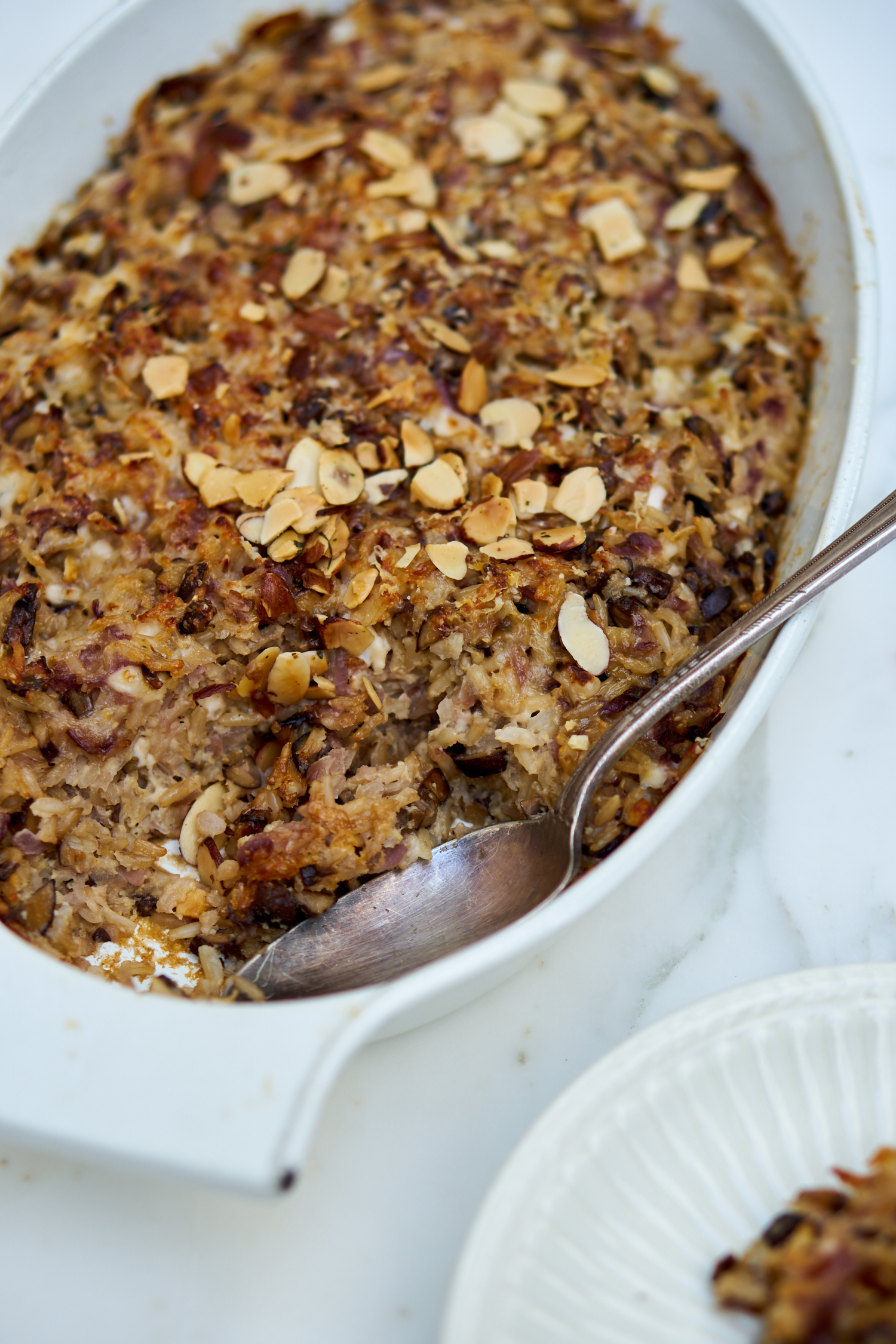 My Version of Mushroom Casserole
I made a healthier, from-scratch remix of my mom's classic the other night using brown rice, sautéed mushrooms, garlic, and onions -all made creamy with a blend of cottage cheese and a bit of yogurt or sour cream.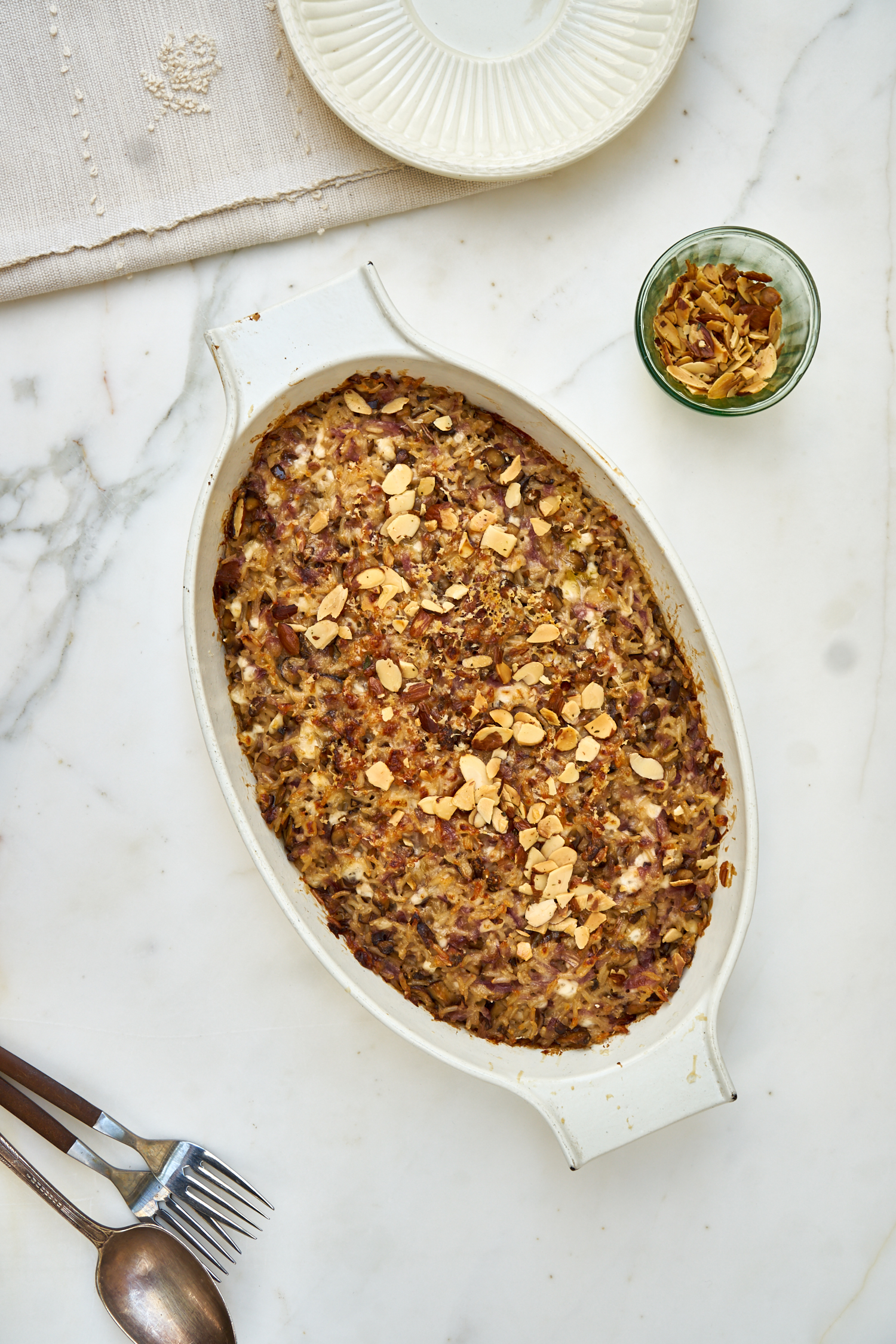 Variations on Mushroom Casserole
You can certainly use whatever cooked grains you like. I suspect this would be delicious with barley, wheat berries, quinoa, whole grain rices - or even a mix of grains. I love it made with wild rice.

Add-ins: My mom used to hide all sorts of things in this casserole (pre-cooked chicken breast or pork chops), but because we don't roll like that anymore (vegetarian), I sometimes play around with other ingredients. Anything from chopped leafy greens, toasted nuts, sun-dried tomatoes, or pre-cooked lentils are great as add-ins. But, honestly, the simple version is really good - just like I've written down below.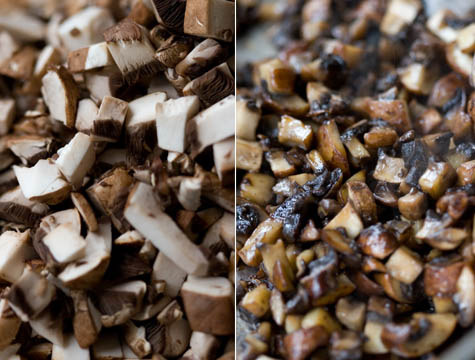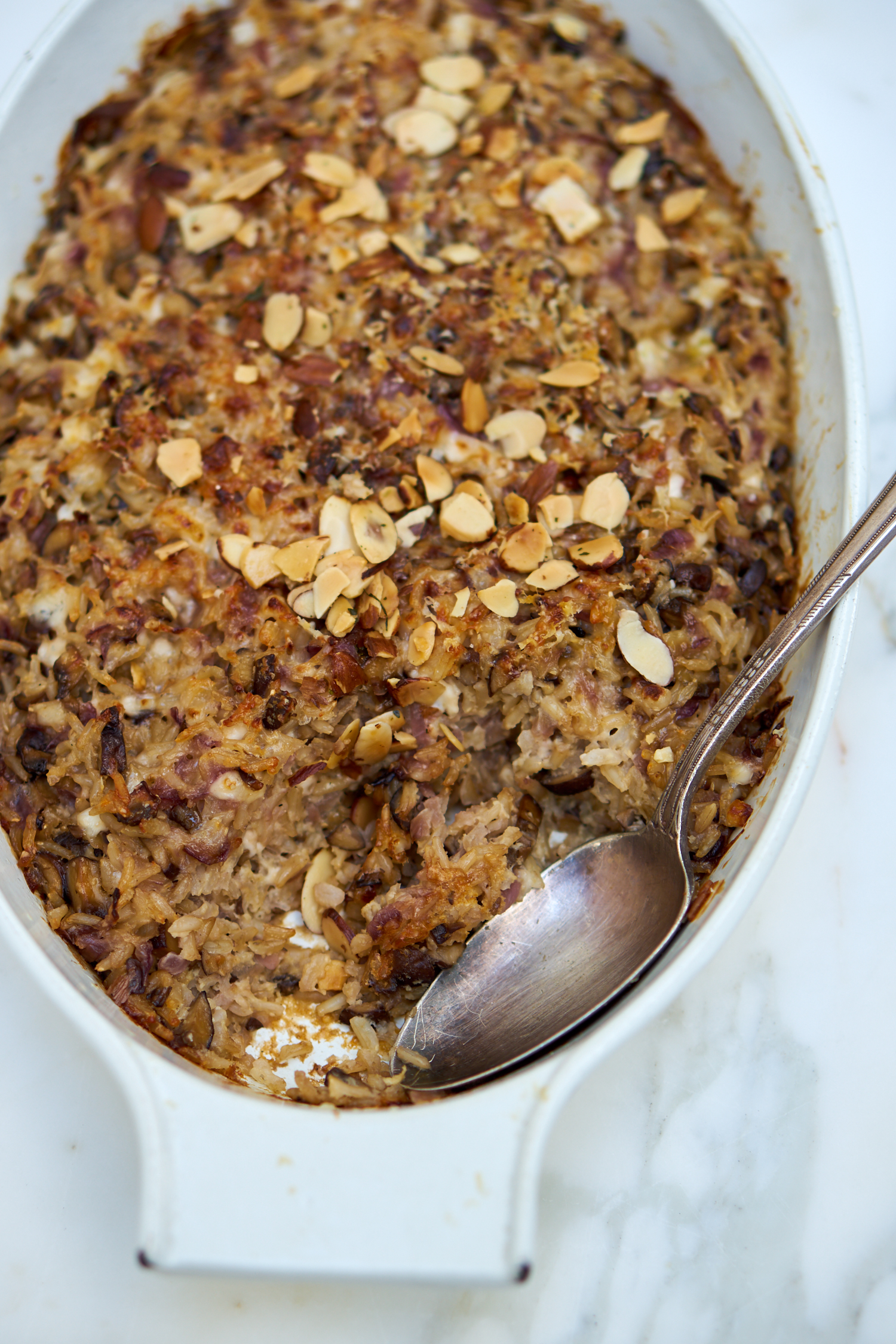 A Make Ahead Recipe
This is a great recipe to make ahead of time! You can prepare the rice and mushroom mixture up to a few days in advance, and then simply bake it off when you're ready. 
A Really Great Mushroom Casserole
Use any cooked grain you like. Feel free to use low-fat cottage cheese, sour cream, or yogurt if you prefer.
Ingredients
1/2

pound

(8 ounces) brown mushrooms, cleaned and chopped

1

large onion, well chopped

3

cloves

garlic, finely chopped

3

cups

cooked brown rice, room temperature

2

large eggs

1

cup

cottage cheese

1/2

cup

yogurt or sour cream

1/2

teaspoon

fine grain sea salt

1/3

cup

freshly grated Parmesan cheese

toppings: toasted almonds, or a bit of fresh tarragon, chopped
Instructions
Preheat oven to 350F degrees. Rub a medium-large baking dish with a bit of olive oil or butter and set aside. The pan I use is slightly smaller than a classic 9x13 baking dish - just grab for something in this ballpark.

In a large skillet over medium-high heat saute the mushrooms in a glug of olive oil sprinkled with a couple pinches of salt. Stir every minute or so until the mushrooms have released their liquid and have browned a bit. Add the onions and cook for another 4 or 5 minutes or until they are translucent. Stir in the garlic, cook for another minute and remove from heat. Add the rice to the skillet and stir until combined.

In a medium bowl whisk together the eggs, cottage cheese, sour cream, and salt.

Combine the rice mixture and cottage cheese mixture in a large bowl, stir until well combined and then turn out into your prepared baking dish. Sprinkle with 2/3 of the Parmesan cheese, cover with foil and place in oven for 30 minutes. Remove foil and bake for another 20 or 30 minutes more or hot throughout and golden along the edges. Sprinkle with the remaining Parmesan, and toasted almonds (and/or tarragon) and enjoy.
Related Recipes
More Recipes
Popular Ingredients