This is How You Step up Your Guacamole Game
Imagine guacamole topped with fragrant, Indian-spiced onions and garlic, green chiles, and mustard seeds. It's great with chips, toasted naan, or toasted pita.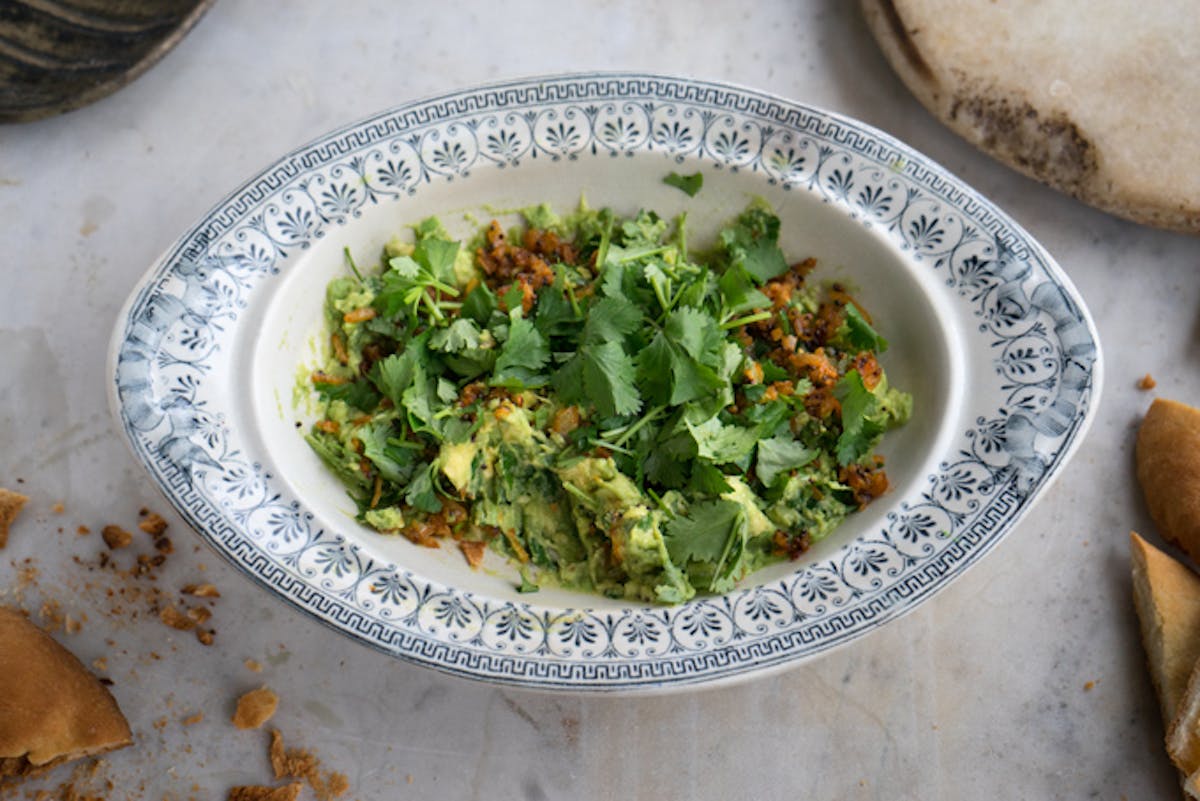 I'm all for a straight-ahead, no-fuss, guacamole. Nine times out of ten, that's how I approach it. Let the avocado shine. Don't distract with tomatoes, or pomegranate seeds, or too much lemon, or too much lime. I wrote some thoughts about guacamole basics here. That tenth occasion? I'll work in a wildcard, or take a surprise approach. Something along the lines of what you see pictured here, a recurring favorite.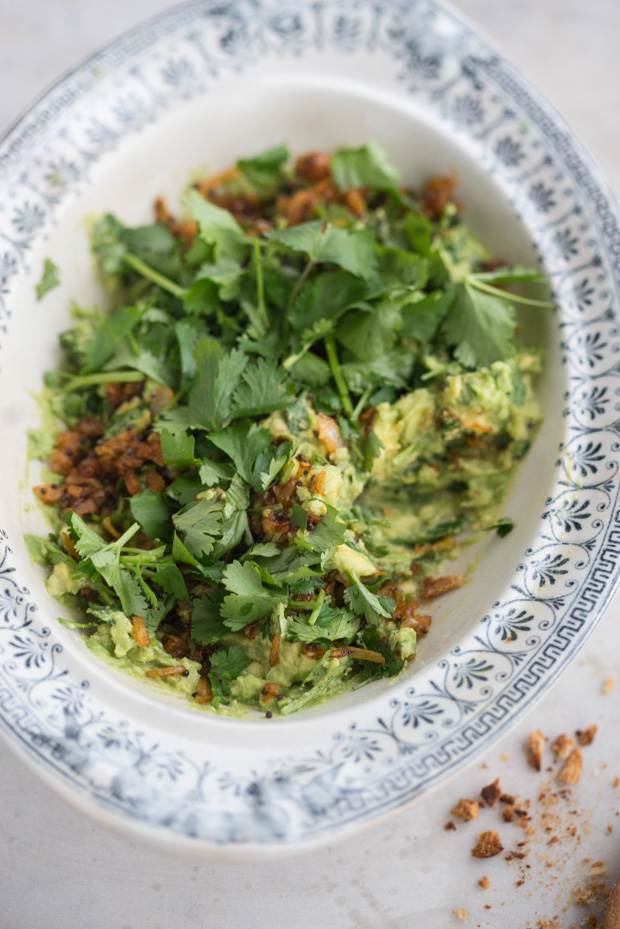 The Inspiration
It's a recipe I shared years ago in Super Natural Every Day, loosely inspired by a preparation I came across in Julie Sahni's Classic Indian Vegetarian and Grain Cooking. Imagine basic guacamole topped with fragrant, Indian-spiced onions and garlic, green chiles, and mustard seeds. The creamy, ripe avocado melds beautifully the savory bits, and the vibrant cooking oil works its way into all the little valleys. People love this with chips, toasted pita, or naan bread. If you're in any sort of a guacamole rut, give this a try.
A quick side note - I can also imagine a Thai-spiced version being wonderful (with green curry in place of the Indian curry paste.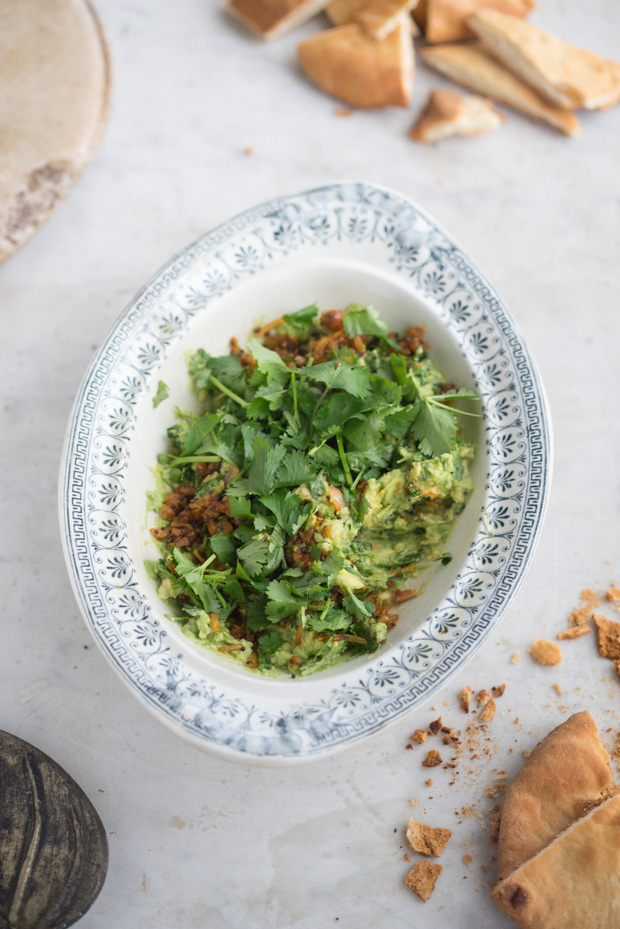 Indian-spiced Guacamole
Ingredients
2

ripe avocados

2

teaspoons

fresh lemon juice

Scant 1/2 teaspoon fine-grain sea salt

1/2

cup

coarsely chopped fresh cilantro

1

tablespoon

clarified butter or extra-virgin coconut oil

1

teaspoon

black or brown mustard seeds

1

small yellow onion, minced

2

cloves

garlic, finely chopped

1

teaspoon

Indian curry powder

1

small serrano chile, minced
Instructions
Cut each avocado in half, remove the pit, and scoop the flesh into a small bowl. Add the lemon juice, salt, and most of the cilantro. Mash the avocados a bit with a fork, but don't overdo it-- you want the mixture to be quite chunky. Set aside.

Heat the clarified butter or oil in a skillet over medium-high heat. When it is hot, add the mustard seeds. Keep a lid on hand because the seeds will scatter as they pop. When the spattering stops, after about a minute, stir in the onion and sauté for 2 to 3 minutes, until the onion is translucent. Stir in the garlic, curry powder, and chile. Count to ten, and then remove from heat. Stir in the avocado mixture, but just barely, and transfer to a serving bowl. Serve warm or at room temperature. Garnish with remaining cilantro.
Notes
Makes about 2 cups.
Related Recipes
More Recipes
Popular Ingredients