Whole Bean Vanilla Cookies
Snappy, small, fragrant, vanilla wafer cookies made with a whole vanilla pod. The entire thing!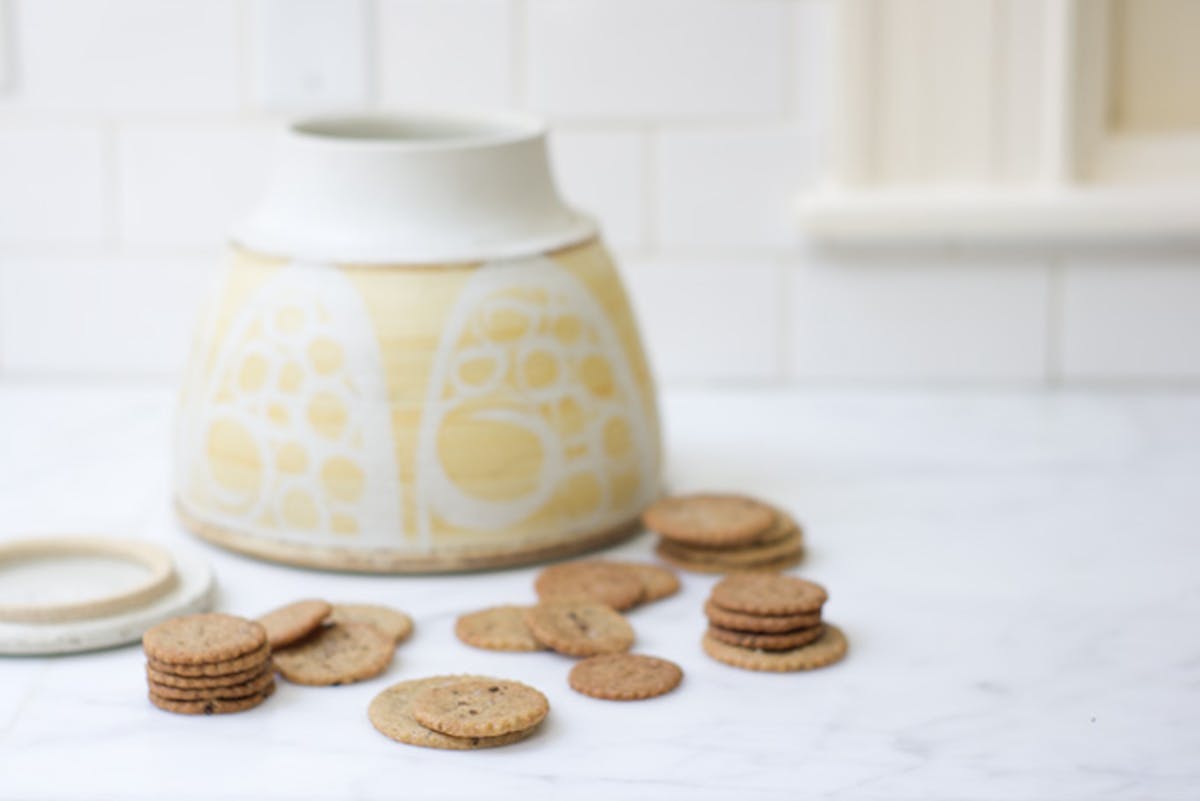 I was pulling the sad remnant of a vanilla bean from a bag of sugar the other day, and it got me thinking about using whole vanilla beans. The entire pod. I'm sure this isn't a unique concept, but for whatever reason, it's not something I'd ever considered before. I started thinking it through a bit, and landed on the idea of pureeing a whole pod in a food processor to use in something. Perhaps adding some sugar to bulk it out the vanilla bean a bit. After a bit of experimenting, I landed on these little cookies. I love them!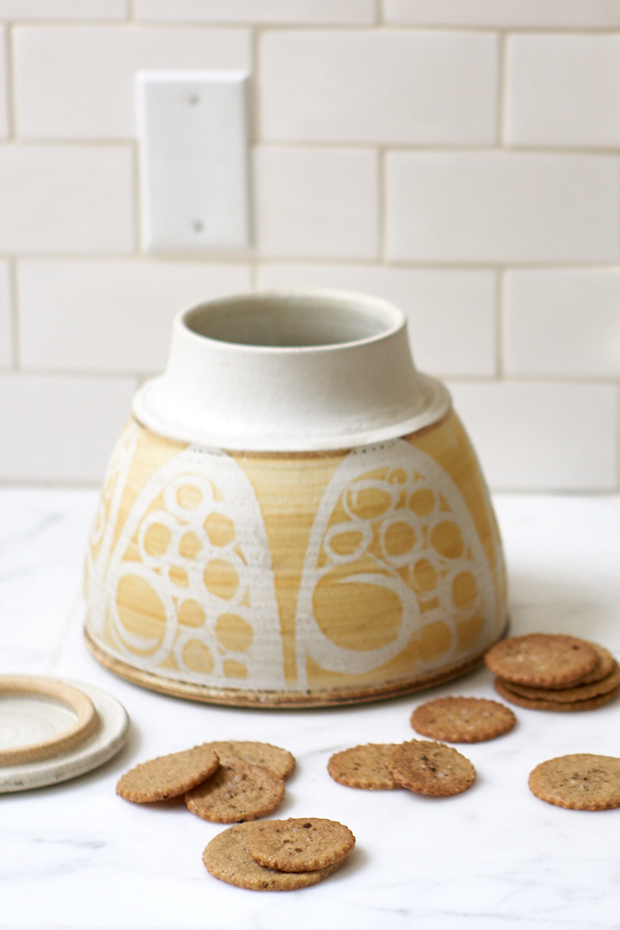 These cookies are super simple to make - snappy, small, and fragrant, with a sloppy kiss of vanilla, and a right hook of salt to balance everything out. Any tiny pieces of vanilla bean that survived the processor are a bit like having vanilla-kissed flecks of raisins cut into the dough.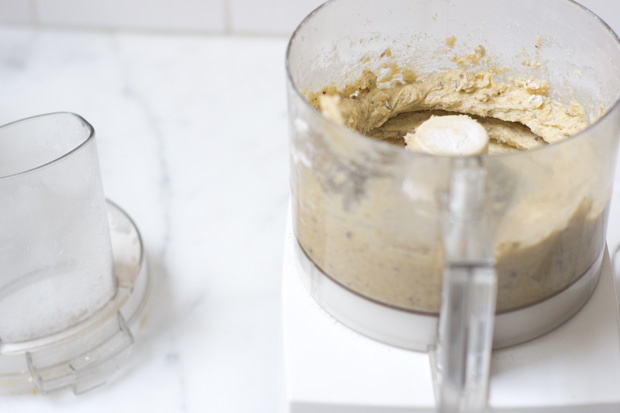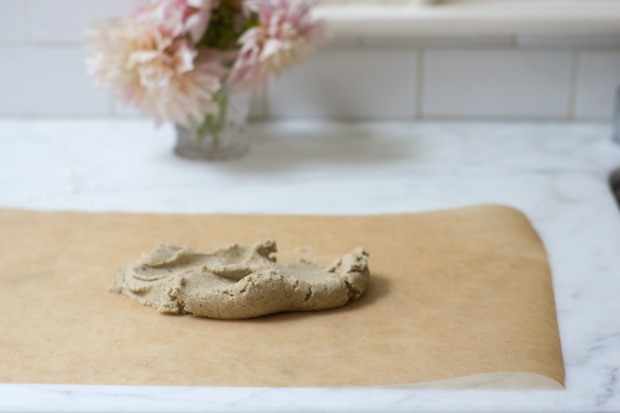 I made the cookies with a blend of rye and all-purpose flours, but I suspect you could make them using either all-purpose flour, or whole wheat pastry flour without any trouble. And, as far as the vanilla bean goes, the key is starting with a good pod, one that is pliable and from a reputable source. I tested these with Nielson-Massey beans because I know many of you have access, and they seem to be widely distributed.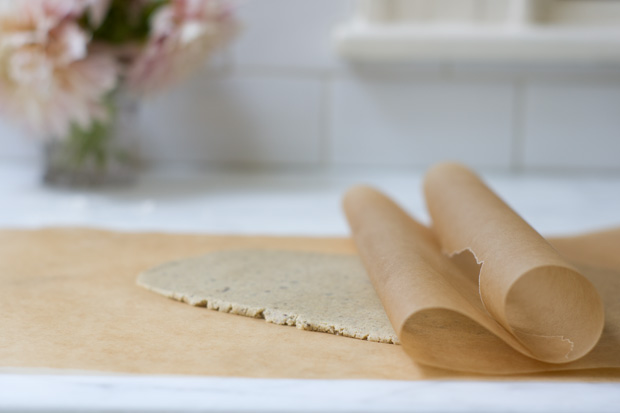 I love sharing these as part of a cookie plate, or cookie gift box alongside other favorite cookies. You can have a look at all the past cookie recipes, or jump right into these favorite shortbread, sables, snickerdoodles, puddle cookies and the like!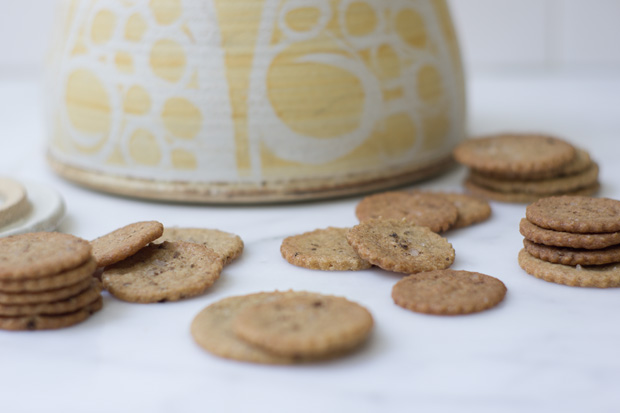 Have you all come across other whole vanilla ideas/recipes? - I've held off googling.
Whole Vanilla Bean Cookies
What to look for in a vanilla bean - good source, pliable - the best beans I've ever purchased are plump, but not suspiciously plump.
Ingredients
1/2

cup+ / 2.5 oz /70 g powdered sugar

scant 1/4 cup / 1 1/2 oz / 45 g granulated sugar

1

pliable vanilla bean, cut into segments, ends trimmed if tough

1/4

teaspoon

fine grain sea salt

8

tablespoons

/ 4 oz / 115 g unsalted butter, room temperature, cut into chunks

1/2

teaspoon

vanilla extract

1/2

cup

/ 2 oz / 55g rye flour

1/2

cup

/ 2.5 oz / 70 g all-purpose flour

a touch of sugar/salt for topping
Instructions
Place the sugars in a food processor along with the vanilla bean segments. Pulse for a couple minutes, until the bean is really broken down, then pulse in the salt. Add the butter and vanilla extract and pulse until combined, check to be sure there aren't any big vanilla bean chunks, pulse a bit more if so, the butter should be creamy and light at this point. Add the flours and pulse until the dough comes together into a ball, 5 - 10 seconds.

Because this dough is on the sticky side, place it in the middle of a large piece of parchment paper, then cover it with a second piece of parchment paper. Roll out the dough until it is 1/4-inch thick. Refrigerate the dough for at least 30 minutes or until well chilled. Heat the oven at this point to 350F / 175C while the dough is chilling.

Stamp out cookies with a cookie cutter, and arrange an inch apart on parchment lined baking sheets. Sprinkle each cookie with bit of sugar, and a hint of salt if you like (be carefull not to use too much salt). Repeat with the remaining dough, which you can gather and roll out from the scraps. Chill (well) again in the fridge or freezer - particularly if your dough has warmed up. This will help prevent spreading. Bake in the top and bottom-thirds of the oven for 10 - 15 min, or until golden. Remove from the oven, let cool for a few minutes, then transfer to a cooling rack.
Notes
Makes about 2 dozen small cookies.
Related Recipes
More Recipes
Popular Ingredients