Vegan Berry Swirl Ice Cream
Intense, bright strawberry or raspberry sorbet threaded with the creamiest waves of vanilla is hard to beat. This version is vegan and dairy-free.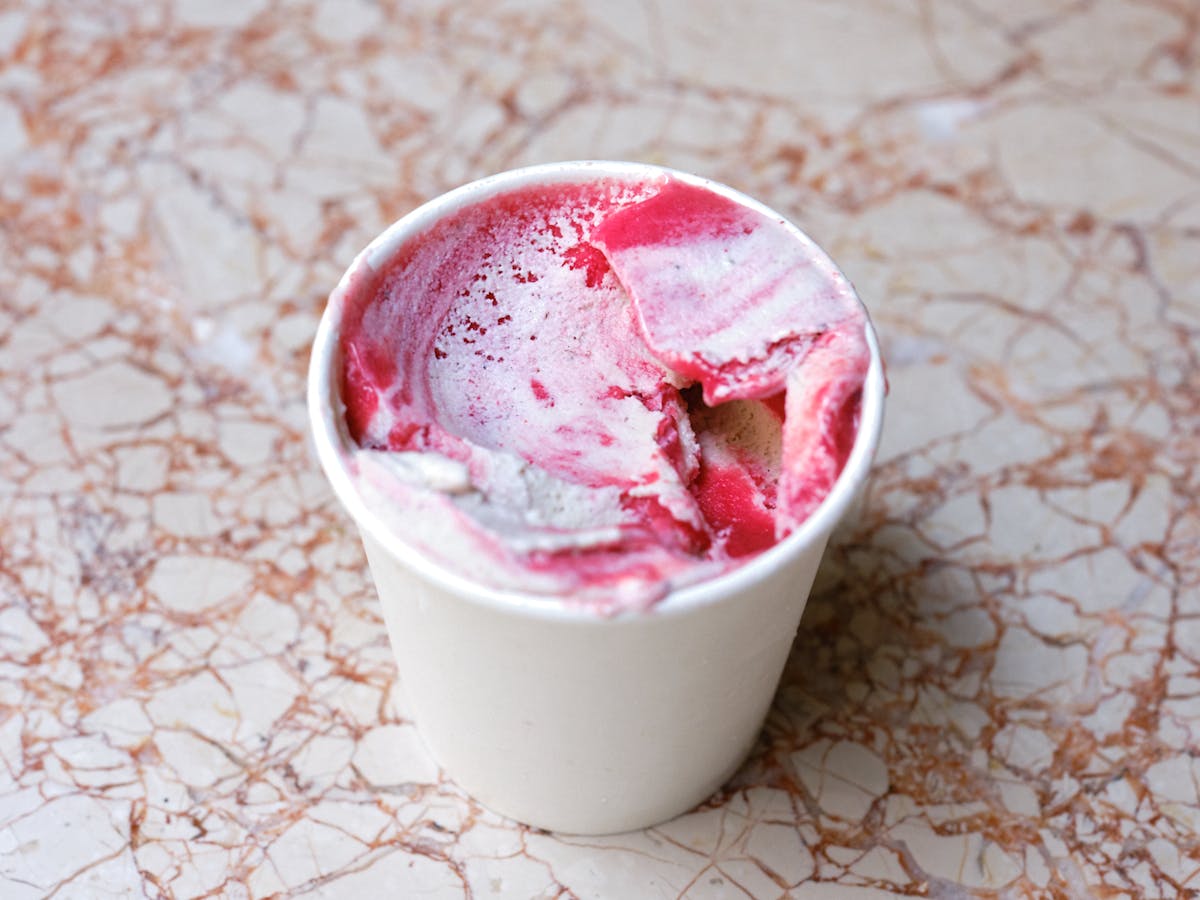 As far as ice cream goes, classic berry swirl ice cream is my favorite. Intense, bright strawberry or raspberry sorbet threaded with the creamiest waves of vanilla is hard to beat. I often make this classic version, but wanted to challenge myself to create a great vegan berry swirl ice cream. A lot of you requested one when I posted about it to Instagram the other day.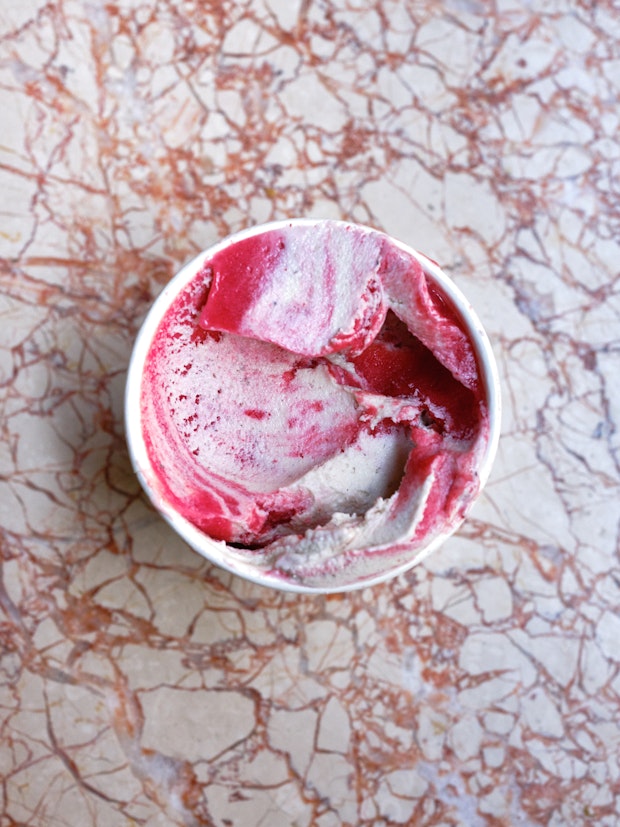 Vegan Berry Swirl Ice Cream: The Recipe
I tried a number of different approaches here, and landed on a creamy, cashew milk base. Oat milk turned out too icy, and I wanted to opt for something other than coconut milk, which I suspect would have been the obvious choice.
I also wanted to simplify and streamline the process as much as possible, wondering if I could get away with making a "blender custard" instead of a cooked custard, the more typical approach. And I was really happy with the results! You definitely get mild nuttiness from the cashews, and theres the mouthfeel that reminds me of the hazelnut or pistachio gelatos you might get in Italy, but it's really nice alongside the vibrant berry swirl. The dairy-based berry swirl ice cream version I make uses a classic vanilla swirl, creamy brightness. This is a slightly different beast, but a big hit with kids and adults!
More Berry Recipes
More Vegan Recipes
Vegan Berry Swirl Ice Cream
A couple things - make the vanilla first, it typically takes longer to churn than the fruit sorbet. Also, I call for strawberries, here, but you can use raspberries, blueberries, blackberries, or a blend! I love the bright intensity of the strawberry though. Last thing, churn the vanilla and berry one after the other, this way your ice cream should still be quite creamy, allowing you to produce a nice swirl.If one of your flavors are too frozen, swirling becomes more challenging.
Ingredients
Vanilla Swirl:
2

cups

raw cashews

2

cups

water

1/2

cup

sugar

2

teaspoons

vanilla extract

1/2

vanilla bean

1/4

teaspoons

salt
Berry Swirl:
12

ounces

strawberries, hulled

1/4

cup

sugar

2

tablespoons

lemon juice

1/8

teaspoon

salt

1

tablespoon

vodka (optional)
Instructions
Make the vanilla swirl:
Soak the cashews in the water for a few hours, or, even better, overnight. Transfer the cashews along with the soaking water to a high-speed blender. Add the sugar, vanilla extract, vanilla bean, and salt, and puree until silky smooth. Refrigerate until ready to make ice-cream, up to a few days. Churn in an ice cream maker, per manufacturer's instructions. Smear along the inside of a freezer-proof container or carton, and place in freezer while you churn the berry sorbet.
Make the berry swirl:
Puree the berries in a high speed blender. Add the sugar and blend for another minute. Add the lemon juice and salt, blending for a few more seconds, strain to get rid of any seeds or chunks. Refrigerate for up to a few day, churn per manufacturer's instructions, adding vodka near the end. Transfer to the container with the vanilla, and use a big spatula to pull and stir the vanilla through the berry in two or three big swirls. Resist the urge to over stir.
Related Recipes
More Recipes
Popular Ingredients