Raspberry-Infused Vodka Recipe
Infused vodka recipe using fresh raspberries.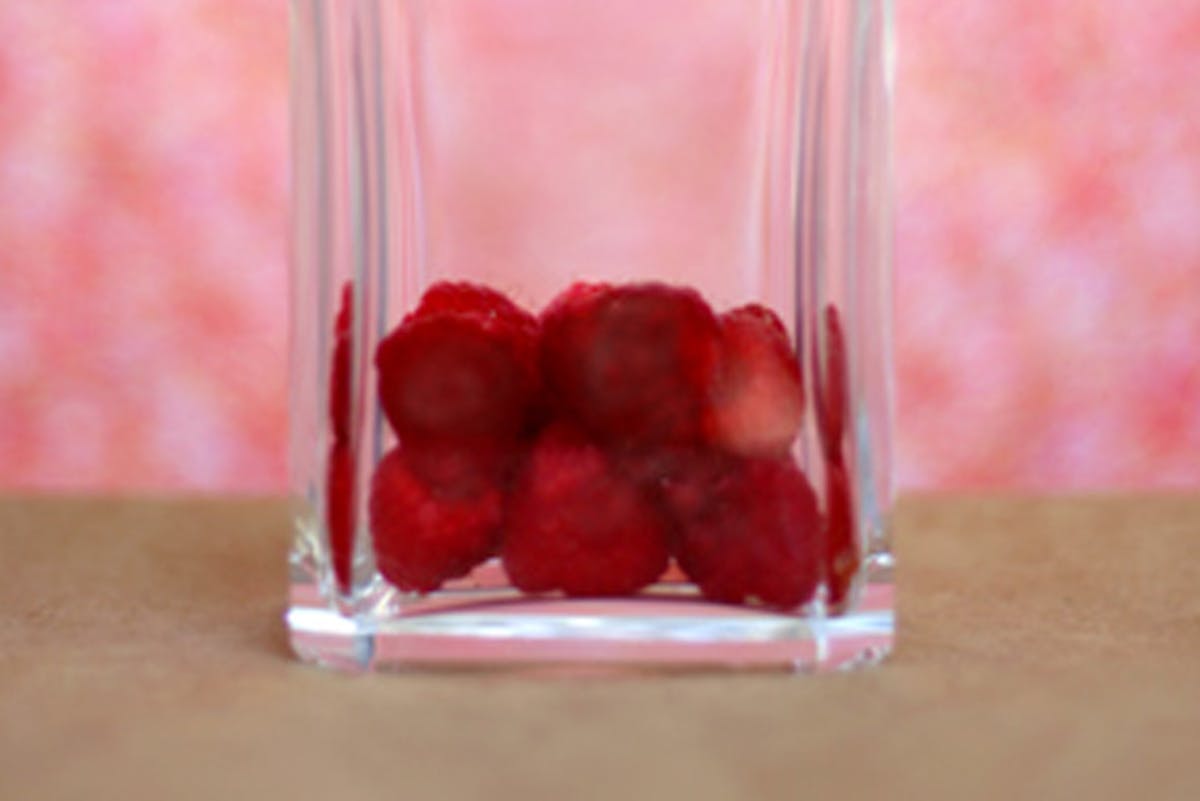 Just a few years back, the South Park, China Basin, South of Market area of San Francisco was a bustling hive of dot-com activity. I had my share of South Park lunches before the tumbleweeds started to blow through. I was down there one Saturday around the time the now-famous Pac Bell Park was being built. Most of the cafes and restaurants in the area were closed on weekends, so the pickings were slim. We went into a restaurant called Infusion. I can't remember what I had to eat but I vividly remember the colorful wall of infused vodkas displayed just behind the bar.
The big glass containers were beautiful and the flavors were endless with new flavors each day; Vanilla bean, blood orange, berry, coffee, hot pepper, pineapple...the selection was huge. I wanted to try and make my own, but didn't get around to it until this week. My only other experience in infusing vodka was a few years back when I started an annual tradition of making my own vanilla extract. I buy a pound of high-quality vanilla beans, slice them open and divide them between a few bottles of vodka. I put them high up in a dark cupboard, giving the a gently shake each month, and leave them there for a year or two. Voila! Homemade vanilla extract. I love it, and use it in all my baking and ice-cream making.
So yesterday I decided to try Raspberry-Infused Vodka. As you can tell by looking, this is a fresh batch. I took this picture immediately after adding 20 berries to 2 1/2 cups of Absolut vodka. I'm guessing that after spending a few weeks submerged in vodka -- the berries will start to lose their color and look a little unappetizing, so I decided to play it safe and get the shot early.
So this bottle will sit in my refrigerator for the next few weeks, at which point use it as an ingredient in some sort of fabulous cocktail. I have a cool new book/magazine called The Sauce Guide to Cocktails which shows, rates, and illustrates over 1,500 drinks and cocktails, so I should be able to find a winner.