30+ Best Cookie Recipes
Great cookie recipes are like gold. Here's a list of 30+ fantastic ones to try!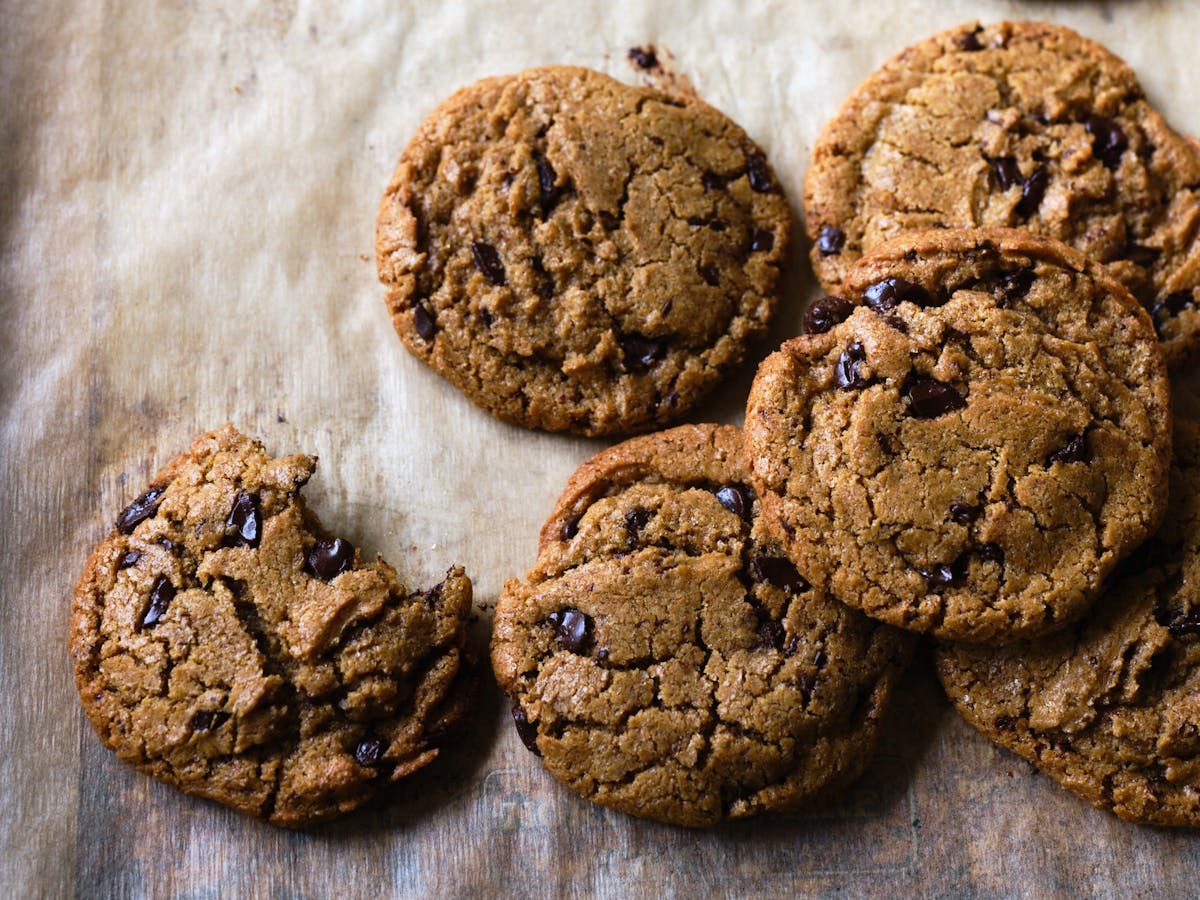 Included here are classic cookie recipes like chocolate chip cookies, rosewater shortbread, skillet cookies, and snickerdoodles. Also, check out the crowd-pleasing wildcards here, like Nikki's Healthy Cookies (really!), No Bake Energy Bites, my favorite classic shortbread cookies and Limoncello Macaroons.
Chocolate Chip Cookie Recipes
Holiday Cookie Recipes
Twists on Classic Cookie Recipes
Saffron Vanilla Snickerdoodles with a slight buckle in the middle, kiss of saffron, and thin golden crust with a fudge-textured center, from Blue Bottle Coffee.

Toasty, nutty sable cookies made with whole wheat flour, sliced almonds, currents and salted butter.


A crackle-edged puddle of chocolate with a texture that makes me think of the collision between a soft meringue and a fudgy brownie. If you're looking for a gluten-free cookie, this is it.

Sesame studded and heavily scented with crushed fennel seeds and chamomile.

Anzacs are made from oats, coconut, and flour coming together in a butter-kissed dough.

A limoncello macaroon recipe that are golden-crusted, powder-coated, almond-citrus gems spiked with limoncello liqueur.

One of the easiest cookies I know how to make - made from rolled oats, they're razor thin and lacy, golden, freckled with poppy seeds, with and anise accent from crushed fennel seeds. The taste and fragrance is amazing.


Snappy, small, fragrant, vanilla wafer cookies made with a whole vanilla pod.

A quick way to get quinoa, hemp seeds, chia, and coconut into one naturally sweetened, no-bake snack.


Charming little bite-sized, powder-coated pistachio biscotti cookies.

Cookies made from toasted quinoa and wheat flours, flecked with chocolate shavings, rolled and stamped into cloud shapes.


The batter is made with pureed white beans, lots of oats, and whole wheat flour. The resulting cookies are sesame coated and flavored with aniseed, lemon zest, olive oil and chopped dates.


Tiny, bite-sized holiday cookies made with two kinds of ginger and lots of shaved chocolate.

A remarkable healthy cookie recipe. And SO popular! Banana-batter, shredded coconut, dark chocolate chunks, and oats.

Thin, biscotti-style crackers densely pebbled with all manner of nuts and seeds - green pistachios, rust-toned hazelnuts, and off-black poppy seeds.

Perfect, golden, scalloped madeleines. From a favorite recipe shared with me by a friend and long-time Madeleine baker. You can finish them with a dusting of powdered sugar or any favorite glaze.

Beautiful, billowy Swiss meringue, punctuate with a range of nuts, seeds, and spices.

Blueberry Rye Cookies

I'm going to include the recipe for these below. This is one of my absolute favorite cookie recipes right now. I included a raspberry version of it in my last book, Super Natural Simple. Made with 100% rye flour and lots of freeze-dried blueberries.


Having a go-to list of favorite cookie recipes is something to work on over the decades! A batch of cookies are often a favorite punctuation to everyday moments and the best kind of homemade gift for a friend or your favorite kids. Everyone can (and should) bake delicious cookies on occasion! Hope you find a favorite or two on this list, and happy baking!
Blueberry Rye Cookie Recipe
The flour here is 100% rye, and my wildcard ingredient is an entire bag of crushed, freeze-dried blueberries. The cookies are extra-large. Slice into quarters to serve on a cookie plate. If baking from frozen, increase baking time by 4-6 minutes.
Ingredients
14

tablespoons

unsalted butter, room temperature, sliced

1 ½

cups

granulated sugar

¼

cup

brown sugar

1

large egg

2

teaspoons

vanilla extract

2 1/4

cup

rye flour

1/2

teaspoon

baking soda

1/2

teaspoon

fine grain sea salt

1.2

oz

bag (1 cup) freeze-dried blueberries, crushed
Instructions
Preheat the oven to 350F, with a rack in the middle. Line two baking pans with parchment paper.

Cream the butter, by hand or mixer, in a large bowl until light and fluffy. Add the sugars, then beat until uniform. Stir in the egg and vanilla extract until well combined. Add the rye flour, and then sprinkle with baking soda, salt, and raspberries. Stir just until the dough is combined.

Form the dough into twelve 70g balls, approximately 1/4 cup each. Place 6 on each cookie sheet. Put in the freezer for 15 minutes prior to baking, or chill, refrigerated, overnight. Bake cookies, one sheet at a time, until the edges are deeply golden, 15-18 minutes or so. Transfer to a baking rack to cool completely.
Related Recipes
More Recipes
Popular Ingredients