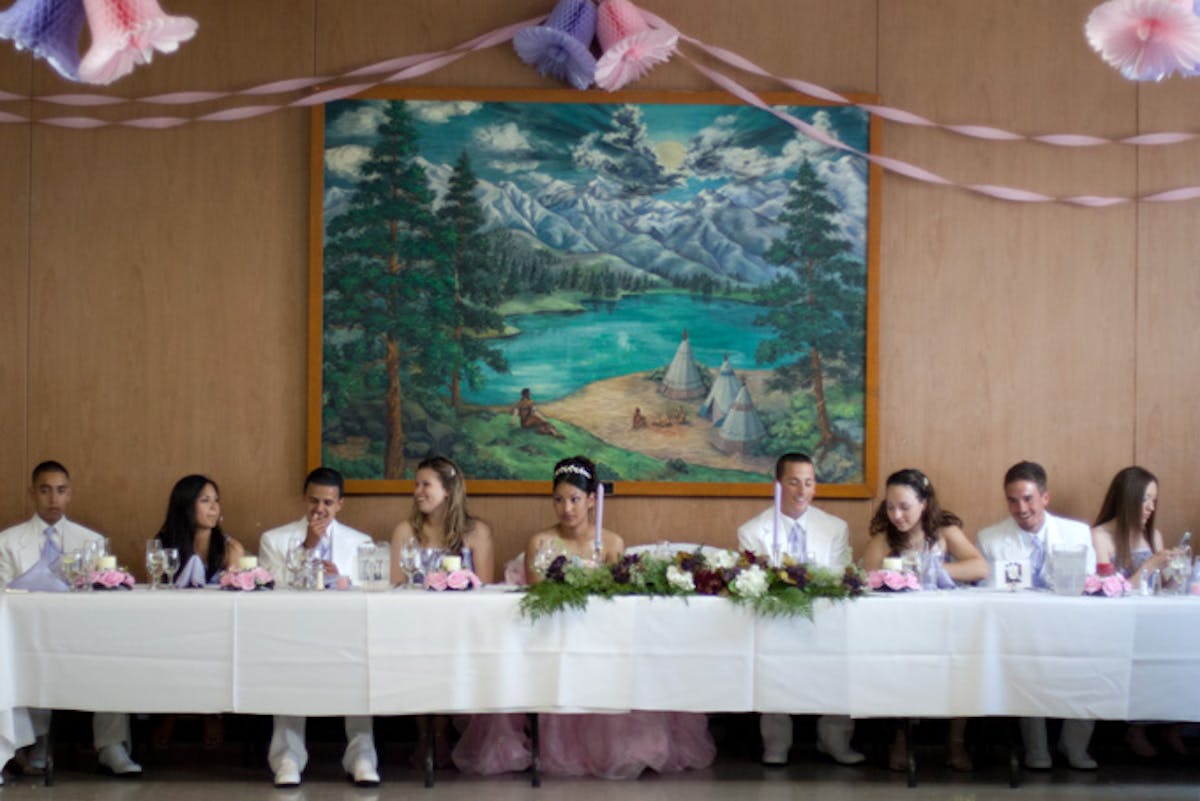 Elba's Quinceanera Recipe
My friend's niece Elba had her Quinceañera, or Quince Años last weekend marking her fifteenth birthday. The celebration is a big deal in many Latin families marking the transition from childhood to womanhood - similar in spirit to a bat mitzvah or sweet-sixteen. In this case the Quinceañera took place in the context of the church and family, and (like many great celebrations) the tears and smiles, reflections and dancing, pageantry and proud parents were set off by a backdrop of glitter and taffeta. I thought I'd share some of the photographs.
A mile of pink taffeta
It was a special day for Elba, made so by family members and friends who all took active roles in the preparations, ceremony, and party. Throughout the day she was flanked by a court of fifteen friends who now carry the (official) responsibility, along with her family, of guiding her and offering support. I say official because there was a point in the mass where the priest looked over to her friends and made them pledge their commitment - a little more serious than signing BFF in a yearbook.
Detail of Elba's hair
In the weeks leading up to the big day Elba's grandmother made her bubble-gum-pink princess gown from scratch, as well as lilac-colored floor-length dress for each of the female escorts. They fit perfectly and it was hard to believe they weren't store bought.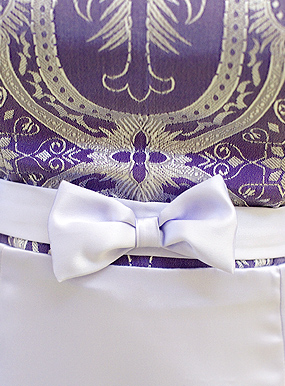 Bodice detail of one of the escort dresses
Months of rehearsals led up to the performance of a number of traditional waltzes. There was a big build up to the group waltz, and the dancers all looked a bit nervous before they settled into the routine. There wasn't a dry eye in the room during Elba's dance with her father (lead photograph). The d.j. was eventually let loose to play more contemporary tracks and many of the girls traded in their pretty dresses for well worn jeans and tank tops.
A group waltz.
It was interesting to see the blend of contemporary culture with tradition. The escorts were transported from the church to the banquet hall in a long, white truck-limo tricked out with a booming-sound system and pop-down LCD television screens. Cellphones were never far from sight at the long banquet table that was ground-zero for Elba and her escorts - the girls in particular seemed to be busy text-messaging throughout the day.
Elba and her escorts. Click here to see the full, higher-res photo.
And then along similar lines, there was the cake. A multi-tiered white cake with sugar-sweet frosting an inch deep or more. To top it Elba worked with her grandma to make a dress for the Barbie that matched her own.
The cake.
The Quinceañera was an all day affair, and this is just a small glimpse through a handful of pictures. I hope to share more, in greater detail, at some point. Thank you Jaime for inviting me.