At The Studio: Dragonfruit Vodka Tonic Recipe
We mixed up this stunner of a cocktail to close out the week at the studio - vodka infused with dried dragonfruit as the base for vodka tonics. Pink overload!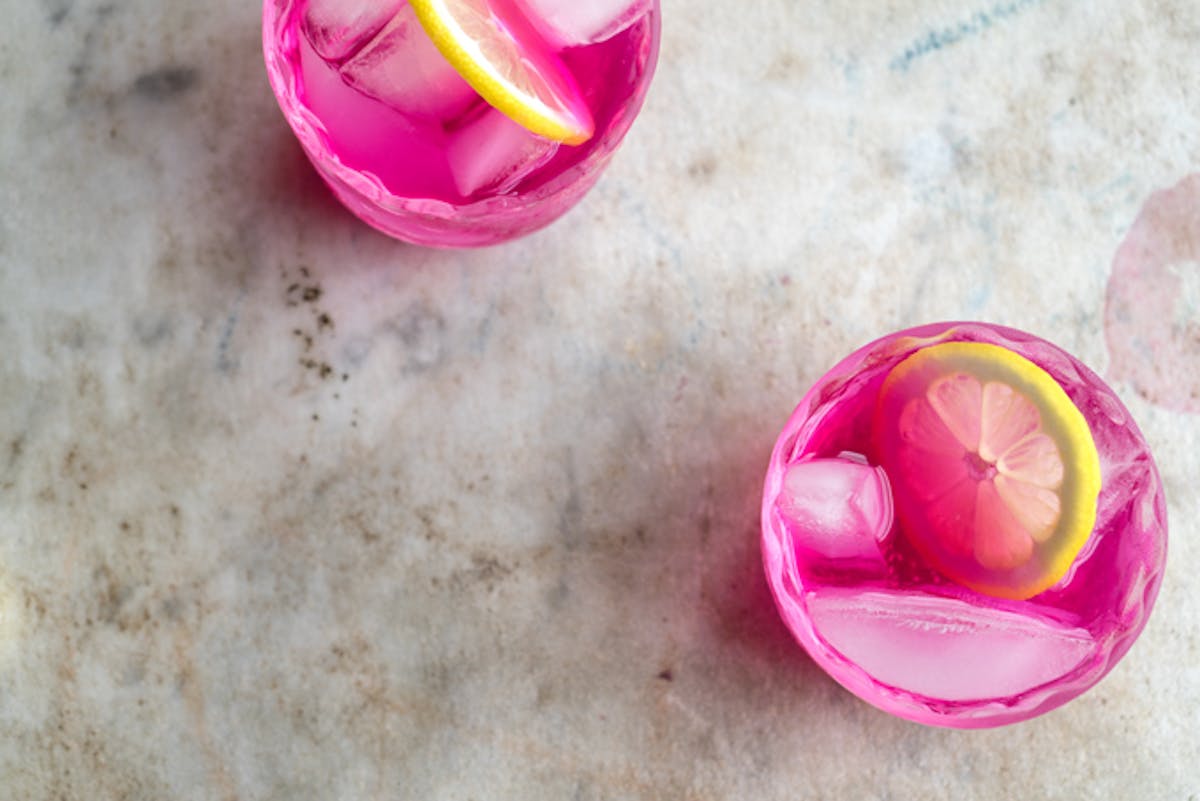 We don't have an elaborate kitchen at the QUITOKEETO studio. There's a sink, a single induction burner, a huge silver champagne bucket (that floods brilliantly with water and ice-packs for "refrigeration"), a stack of cutting boards, and as you can imagine, no shortage of knives. Preparations there tend to be simple, and components are shuttled from home, more often than not, in Mason Jars. Correspondingly, I often find myself thinking that these are exactly the type of recipes that are helpful to people - silly simple, but interesting, and easy to pull together for work, picnics, potlucks, or when you're in a guest kitchen. For us, typically, it's some sort of lunch, but on occasion we'll mix a drink on a Friday, to close out the week. Like this stunner - a dragonfruit vodka tonic. I thought it might be interesting to drop dried dragon fruit into vodka in the morning, let it infuse throughout the day, and use it to mix vodka tonics - finishing with a splash of effervescent kombucha. Cheers! And to find dried dragonfruit, try your local natural foods store in the superfoods section, or poke around online. I posted the recipe here.