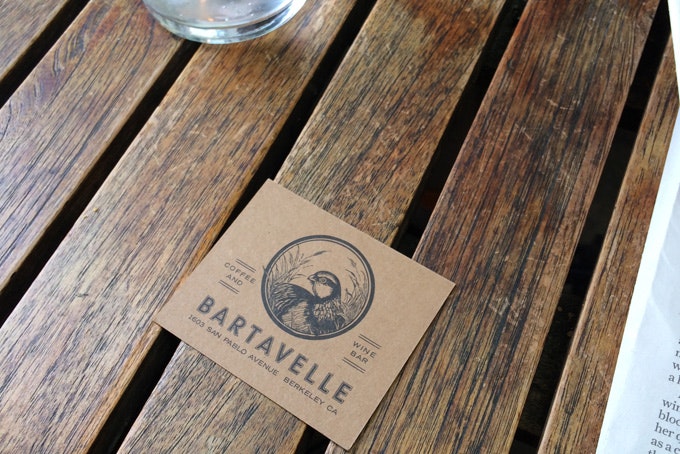 Bartavelle / Cookbooks Recipe
Bartavelle is a sweet little spot nestled into a venerable corner in Berkeley, California. It's tucked into a pocket just to the right of Acme Bread, to the left of Kermit Lynch, in the space Cafe Fanny used to be. It's my favorite size - not too big, not too small, with a menu to match - breakfast, lunch & later. Breakfast was a wonderland of avocado toast, slow-cooked porridge, nearly-but not-quite hard cooked eggs (which you really should enjoy with labneh, cucumbers, and feta as part of a beautiful Persian breakfast board). Throughout the day there's great coffee and wine to be had, and outdoor space to enjoy. When I was there a couple of weeks back, I noticed their sweet little cookbook shelf, and couldn't resist taking a few photos. I thought it would be a nice followup to the series I kicked off a while back with Le Bal Cafe.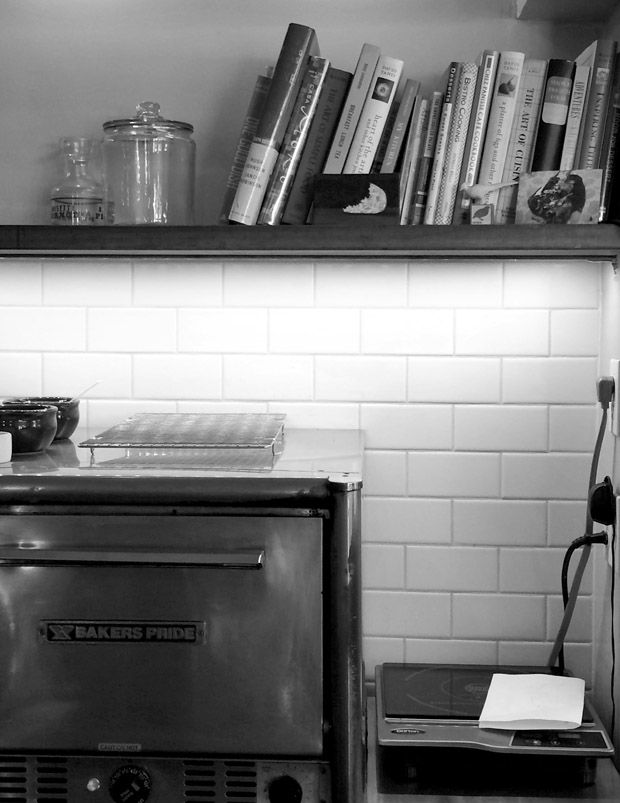 Locals represent on the shelf - David Tanis, Alice Waters, Kermit Lynch, with a peppering of Euro-based classics from Patricia Wells, Richard Olney, Rose Carrarini, and Sam & Sam Clark - A few selects: Heart of the Artichoke, The Art of Simple Food, Casa Moro, Bistro Cooking, Simple French Food, and Room for Dessert. For a closer look, there's a larger image posted here. You can't go wrong with any book on the shelf - it's one of the most edited, usable collections I've seen. The kind of books that make you want to cook.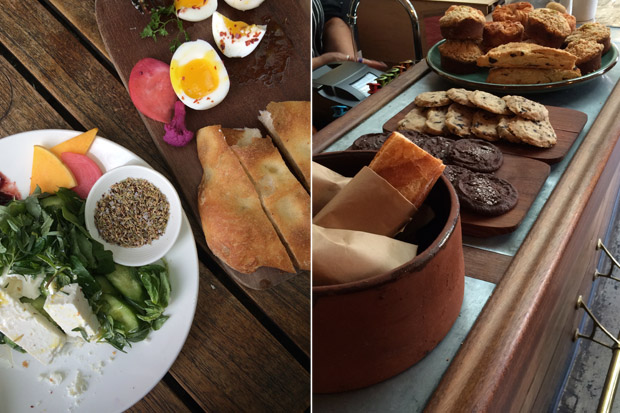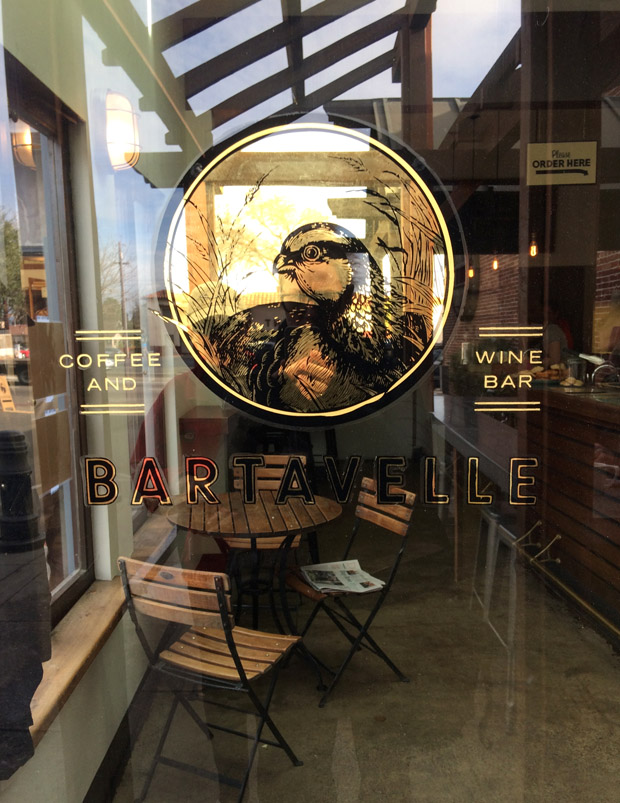 If you find yourself in Berkeley, be sure to stop in. It's the sort of place any neighborhood would be lucky to have, I only wish it was closer to my front door. Thanks to Suzanne and the Bartavelle crew for an inspiring start to my day!
Bartavelle
1603 San Pablo Avenue
Berkeley, California 94702
1.510.524.BIRD