Favorite Cookbooks: Aran Goyoaga Recipe
A new favorite cookbooks list by the lovely and talented Aran Goyoaga.
While I wrap up my trip to India, I have a fantastic cookbook list to share with you. It's really a good one thanks to Aran Goyoaga - who, I know, many of you are familiar with. And for those of you who aren't, Aran is many things. She is the mother of two cuties, a talented writer and photographer, and the author of this brand-new beauty of a cookbook - Small Plates and Sweet Treats. I hope you all enjoy her list as much as I did.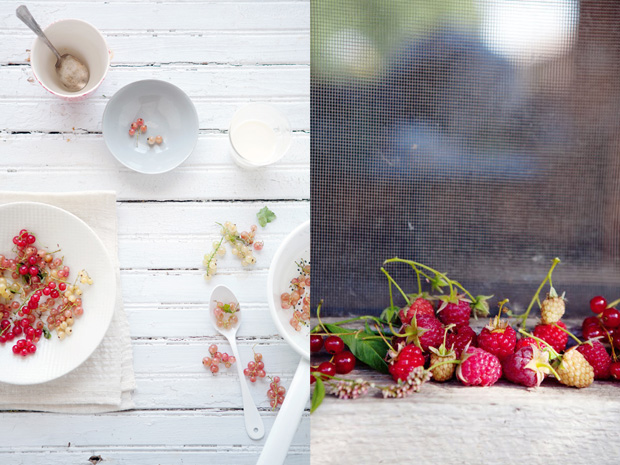 ARAN'S COOKING STYLE (in her own words):
I would describe my cooking style as what I am: a curious Basque who has been gathering bits and pieces along the way. I grew up in the Spanish Basque Country side surrounded by the Atlantic coast on the west and the Pyrenees on the east. Basque cooking is very simple and seasonal, relying heavily on fresh ingredients (mainly vegetables and fish) and technique. It is influenced more by neighboring France than Spain itself. The travels I have done and the people I have met along the way have introduced new ingredients and taste profiles into my cooking, but essential, I remain that little 11-year old girl who loved to make squash soup and apple-caramel flan for her family.
I like to revisit old recipes and make them new again whether it is by adding different ingredients or by changing the presentation. I like to make food look beautiful because we eat with our eyes first (don't we?) and I clearly see that with my children.
I am the mother of a 6-year old boy and a 2-year old girl who love the same dishes my mother used to make for us when we were growing up. Different variations of paella, lentil soup loaded with vegetables and chorizo, tortilla de patatas, risotto with clams, garlic and herbs and savory vegetables tarts are some of the dishes that you will see at our dinner table many nights.
ARAN'S FAVORITE COOKBOOKS:
- Nigel Slater's Tender is one of those books I can get lost in for hours. (I want his garden!) Although I am not a vegetarian, vegetables are the main component in most of my recipes. Nigel reviews all of their characteristics from a gardening and culinary perspective and any time I need inspiration about a particular variety, I turn to this book.
- Mugaritz's Clorofilia: Published in the Basque Country, it is one of the books that have inspired me most. In it, Andoni Luis Aduriz recovers 50 wild plants from their botanical use, to medicinal and gastronomical. Dishes that are so colorful and fresh. It is a book filled with nostalgia as foraging is such an important part of Basque cooking. .
- Michel Bras' Essential Cuisine: I remember the first time I opened this book. I was in culinary school and my jaw fell to the floor. Dishes that were so inventive, colorful and almost architectural. The recipes do require a bit of skill and knowledge so one must be patient with it.
- Jeni's Splendid Ice Cream at Home by Jeni Britton-Bauer made my summer of 2011 so much better. Anyone that knows me well will tell you that I have an obsession for custard and ice cream. Jeni's recipes truly have a culinary perspective always paying attention to flavor profiles and textures, adding what seem unusual ingredients but that make it all that much better. The coriander ice cream with raspberry is one of my favorites.
- Sophie Dahl's Miss Dahl's Voluptuous Delights is such a beautifully styled and photographed book. I love the British and slightly Scandinavian aesthetics - I feel like I am in a rose garden having tea as skies threaten rain. It is seasonal, light yet hearty, healthful and did I say beautiful?
- Connie Green's The Wild Table is a collection of seasonal recipes for foraged foods. I am a bit obsessed with foraging these days, maybe because it was something that my family has always done and I feel I didn't get to retain much of it. I can sit for hours with this book reading about fiddleheads, wild fennel and mushrooms.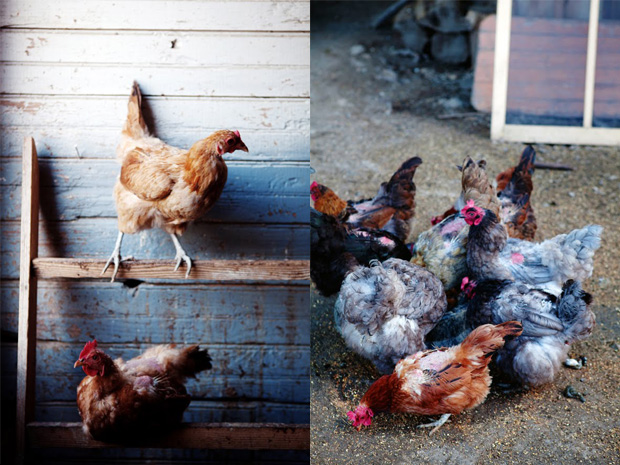 - Donna Hay has definitely been one of the most influential food stylists of our time. I can sit with her books for hours admiring and studying her technique. Seasons is a collection of editorial food stories published in her magazine and as the name suggests, arranged by season. This book is all about beautiful food photography.
- Rachel Saunder's Blue Chair Jam Cookbook is another book that is filled with beautiful food photography printed on beautiful thick paper. (Do you see a pattern here by now?). I love books about jams. There is something so comforting, old-fashioned, yet modern about the thought of stirring a pot of simmering fruit and sugar. I really think this is the only jam book one needs. I will be making the fig and fennel jam next.
*****
Thank you for taking time out of your day to share with us Aran! xoxo -h
You can keep up with Aran's life and work through food-related posts and pics at Cannelle et Vanille, her portfolio, and her beautiful new cookbook, Small Plates and Sweet Treats (you can watch the book trailer here).
Lead photo shot by her father, Txomin Goyoaga.