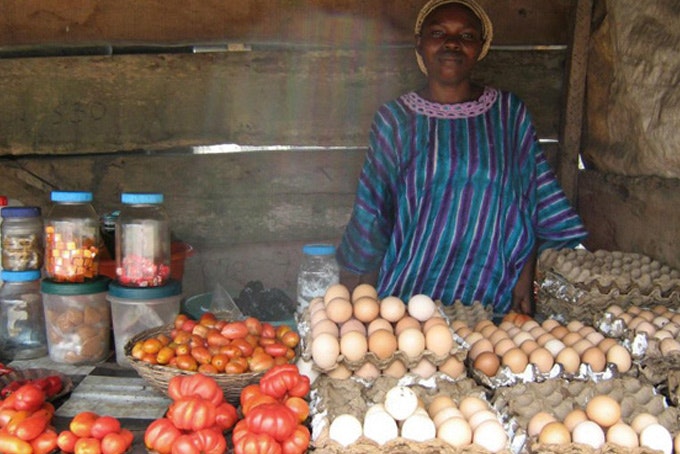 Kiva & 101 Cookbooks Recipe
I've set up 101 Cookbooks as a Kiva Lending Team. There were nearly a million visits to 101 Cookbooks last month - a statistic that continues to amaze me. As the site has grown over the years, I kept thinking to myself that it would be great to figure out a way for us to affect change as a group - me + you.
I've long been a fan of Kiva. For those of you who aren't familiar with Kiva, it's a grassroots project that allows someone like me to make (real-time) micro-loans directly to entrepreneurs in the developing world via the internet. We are talking about small loans, not donations, to people (who in many cases) wouldn't qualify for loans otherwise. I'm convinced of the power of small amounts of capital to make a big difference, and I believe in the power of individuals - both on the lending and receiving ends. My loan of $25, combined with loans of $25 from other individuals can significantly impact lives and prospects. I've been making loans over the past year as an individual, but in the back of my mind I kept imagining it would be even more exciting for us to be able to loan as a group or team.
Flash forward a few months, Kiva just enabled team lending on their site. I've set up 101 Cookbooks as a Kiva Lending Team and seeded our group with $1000 in loans (in addition to the dozen or so loans that I previously had in the Kiva system). If you have $25 to loan you can participate - most of the loans I make are in the $25 to $100 range. As the micro-loans are being paid back to me, I can turn around and re-allocate funds to other entrepreneurs. It's great. If you do end up making a loan (or loans) be sure to add yourself to the 101 Cookbooks Team. I'll be able to message people there and I'm excited to keep track of the individuals we are loaning to through that page. I tend to focus on loans to farmers, cooks, and individuals doing food production, but you can support anyone you like. Perhaps as our lending power grows down the line, we might cherry-pick certain entrepreneurs to support en mass. I'll highlight our progress here over the coming months as well. Let's see what we can do - I don't think $100,000 in loans from us as a group is an impossible first goal. To participate:
1. Sign up for a Kiva account. If you already have a Kiva account, log in.

2. Join the 101 Cookbooks Lending Team

3. Lend.
The lead photo is of Risikat Tijani - Lagos State, Nigeria. At the time of this post her loan of $700 is 63% repaid - you can see the group of thirteen individual lenders listed below her profile.