Ruhlman on Recipes Recipe
A passage about recipes from author Michael Ruhlmans new book, The Elements of Cooking: Translating the Chef's Craft for Every Kitchen.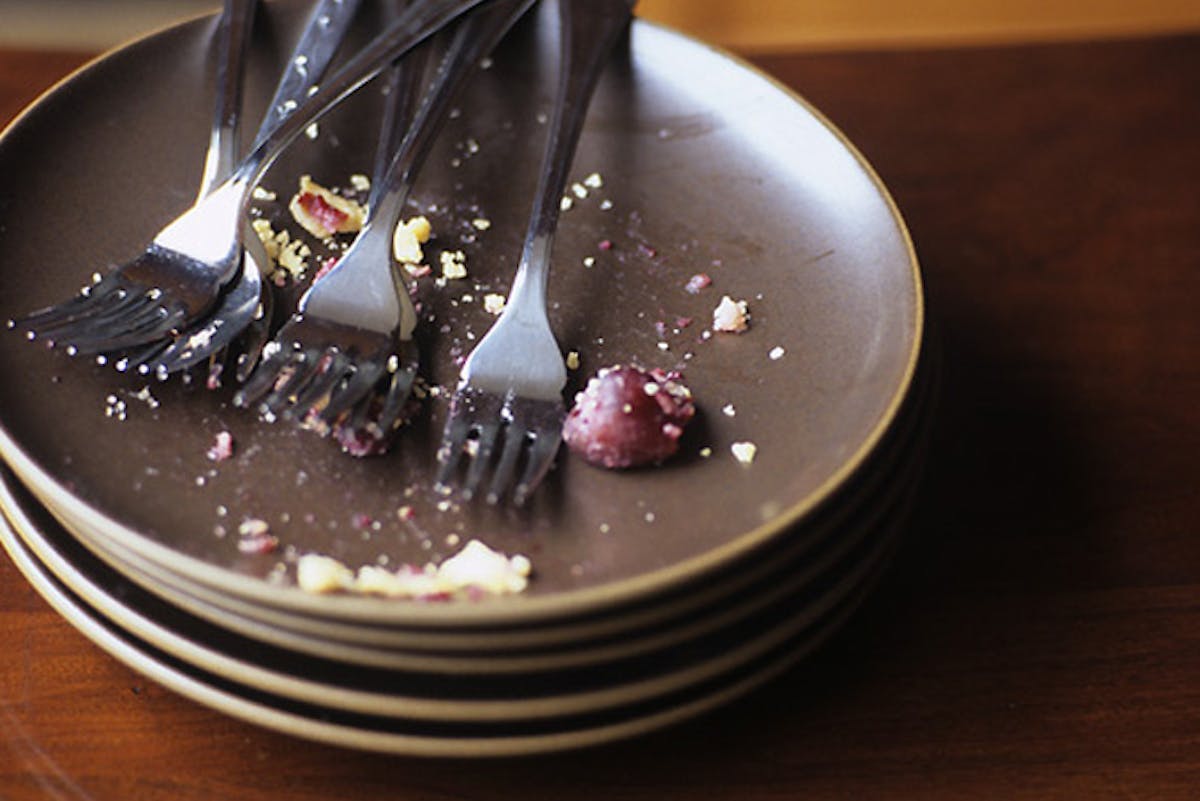 101 Cookbooks is a website about recipes. And while each new entry on the site culminates in a new recipe, the whole endeavor is rooted in something more. It is the 'something more' that gets me excited to share with you every few days. To me this is a website about recipes, but I hope it also functions as a site about creative thinking, a site that inspires others to search for their own culinary point-of-view, and a place to share ideas and experiences. In my life recipes are so much more than a simple set of instructions - they are confidence builders, teaching tools, a way to invite some of the worlds great cooks into my own kitchen, and among other things, a way preserve the memory of a loved one. The recipes are the heart of the site around which everything else circulates. I came across great essay on recipes in Michael Ruhlman's new book and wanted to share it with you before we all dive headfirst into the holiday cooking season. Here's what he has to say:
Recipes: Recipes are not assembly manuals. You can't use them the way you use instructions to put together your grill or the rec room Ping-Pong table. Recipes are guides and suggestions for a process that is infinitely nuanced. Recipes are sheet music. A Bach cello suite can be performed at a beginner's level or given extraordinary interpretation by Yo-Yo Ma—same notes/ingredients, vastly different outcomes.

How to use a good recipe: First read it and think about it. Cook it in your mind. Envision what it will look like when you serve it. Try to know the outcome before you begin. Read a recipe all the way through not only to understand it generally, but to make your work more efficient and to avoid making errors or taking unnecessary steps. Perhaps a dough needs to chill for an hour in the middle of a preparation, perhaps meat needs to be salted for twenty-four hours, or a liquid must be simmered, then cooled. The recipe suggests adding the flour, baking powder, and salt one at a time, but perhaps you can combine all the dry ingredients ahead of time while you're waiting for the butter to get to room temperature so you can cream it with the eggs. Taking a few minutes to read a recipe, acting out each step in your mind as you do, will save you time and prevent errors.

Measure out or prep all your ingredients before you begin. Don't mince your onion just before you need to put it in the pan, have it minced and in a container ready to go, have that cup of milk and half cup of sugar set out before you. Good mise en place makes the process easier and more pleasurable and the result tastier than preparing a recipe with no mise en place.

If you're unsure about an instruction, use your common sense. You've already imagined in your head what the goal is. Work toward that goal using all your senses.

How to perfect a good recipe: Do it over again. And again. Pay attention. Do it again. That's what chefs do. Often great cooking is simply the result of having done it over and over and over while paying attention. Great cooking is as much about sheer repetition as it is about natural skill or culinary knowledge. - Michael Ruhlman, The Elements of Cooking: Translating the Chef's Craft for Every Kitchen
For those of you who might not know Michael, you can find him passionately defending the value of the word consomme in his role as a judge on the Food Network's Next Iron Chef, exploring the lives and practice of chefs in his top selling Making of a Chef series of books, and exploring topics like the merits of artisanal butter on his increasingly popular blog. Alton Brown calls Michael "the culinary technique freak."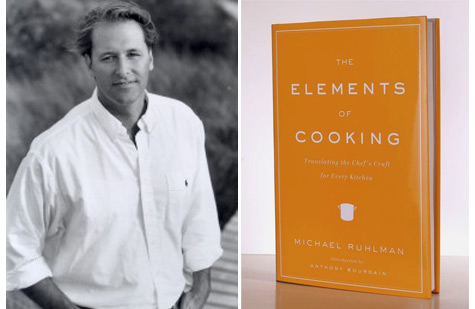 The above 'recipe' excerpt is from The Elements of Cooking: Translating the Chef's Craft for Every Kitchen, a book modeled on the Strunk and White's classic The Elements of Style. From acid through zester the book is the slightly-larger-than-pocket-size guide to everything a cook needs to know - a book of culinary terms, definitions, techniques and ideas. This sounds useful, but a bit dry - I know. Don't worry, it's not your standard reference. What makes it good is Michael's voice, his direct point-of-view, and the undercurrent he weaves throughout the entries always reminding us to breath, look, listen, smell, taste and trust our intuition along the way. His essay on finesse is alone worth the price of the book and should be required reading for chefs and non-chefs alike.
And back to the topic du jour, I'm curious - how do you approach recipes or recipe writing in your own kitchens? Who are your favorite recipe writers? I'll sign off with a few related links on this front:
The legendary Judith Jones on writing a good recipe.
I also love this passage from an article in Food & Wine by Daniel Patterson of Coi:
"When I wrote my cookbook, the how-long-should-it-cook-for question reared its head early and often. My publisher seemed to assume that the recipes would be followed by people who were inattentive and easily confused. I did my best to be accurate, but telling someone to cook a piece of fish for exactly five minutes is like saying, "Drive for exactly five minutes and then turn right." Sometimes you'd hit the road, other times the side of a building." - Do Recipes Make You a Better Cook? - Daniel Patterson of Coi in Food & Wine magazine
The Amateur Gourmet's Q&A with Michael Ruhlman about The Elements of Cooking, bloggings, and what five historical figures he'd like to site down to a meal with.
And last but certainly not least, a review of Elements coming in from Elise at Simple Recipes.