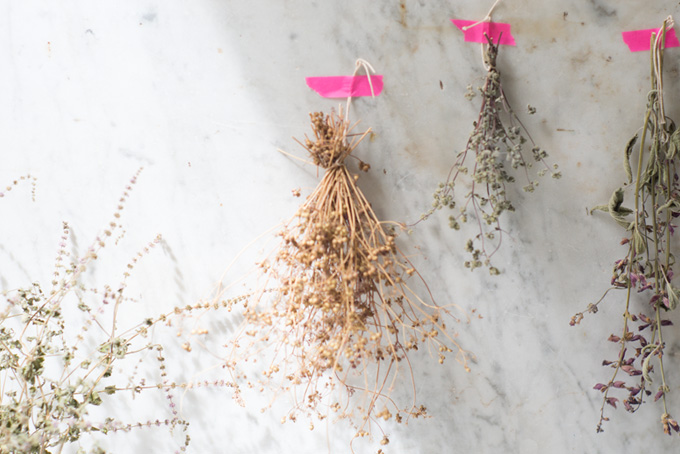 How to Dry Herbs
This is the time of year I find myself drying herbs. In part, it's because I tend to come across special, unusual varietals in the spring and summer - caraway thyme, pineapple sage, fresh coriander. Some will appear for a week or two, then aren't seen again for another year. Other times, it is the herb flowers that get me - I like to use them throughout the year, and the one way to guarantee a supply is to dry them. It couldn't be simpler, so I thought I'd share my method.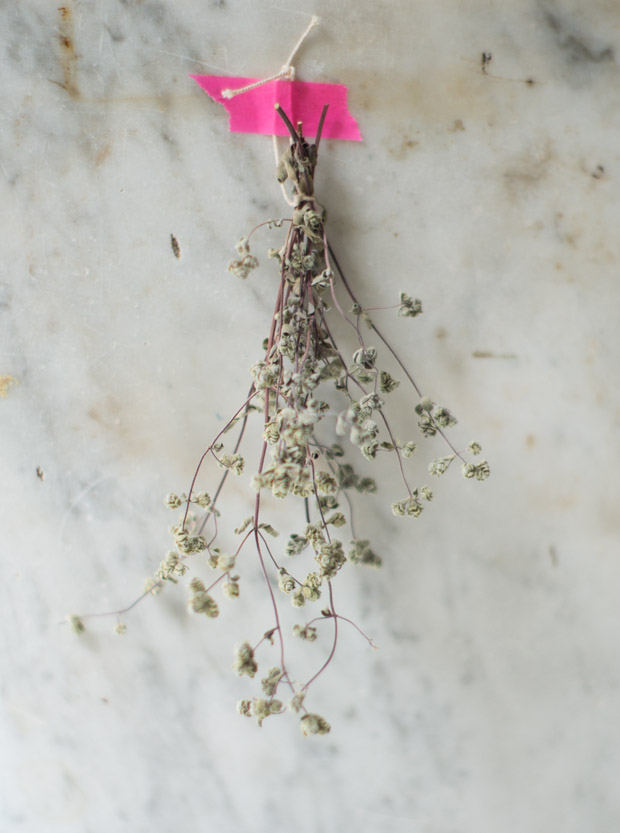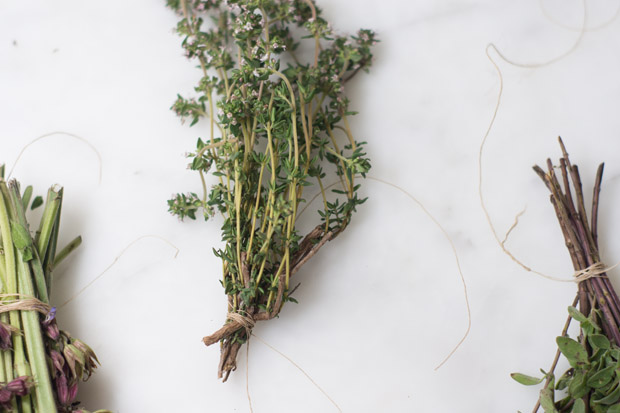 I tend to group any herbs I'm going to dry into small bunches. Leaves are stripped from the bottom few inches of each stem, and a bit of twine secures each bundle. A push pin or strip of washi tape is typically enough to secure the herbs anywhere high and dry - walls, bookcases, fireplace mantles, cabinet knobs, and the like are all fair game around here.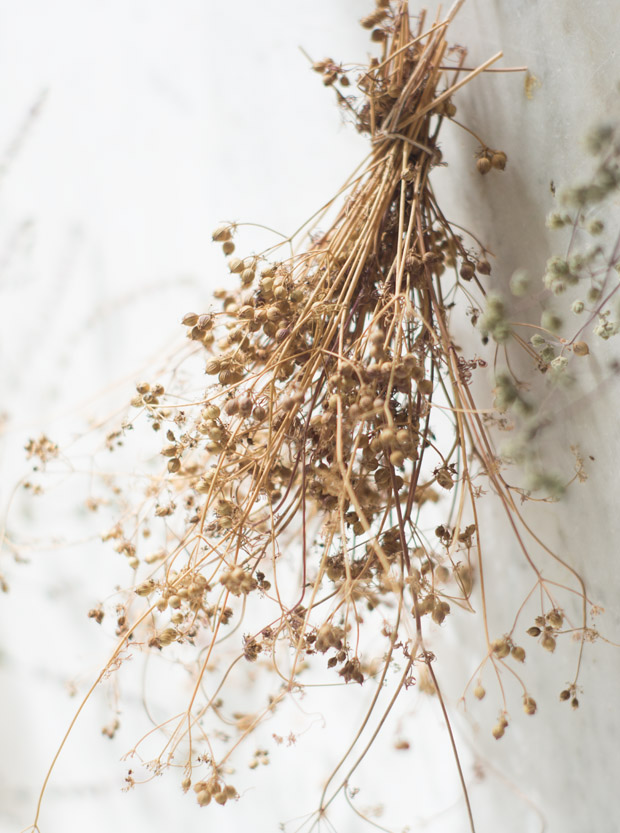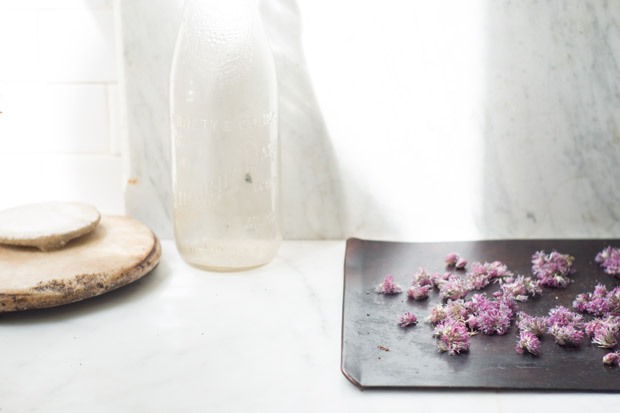 To dry chive flowers, you'll want to trim them from their stems and place on a flat surface for a week or so. Toss every couple of days so that all sides are exposed to air.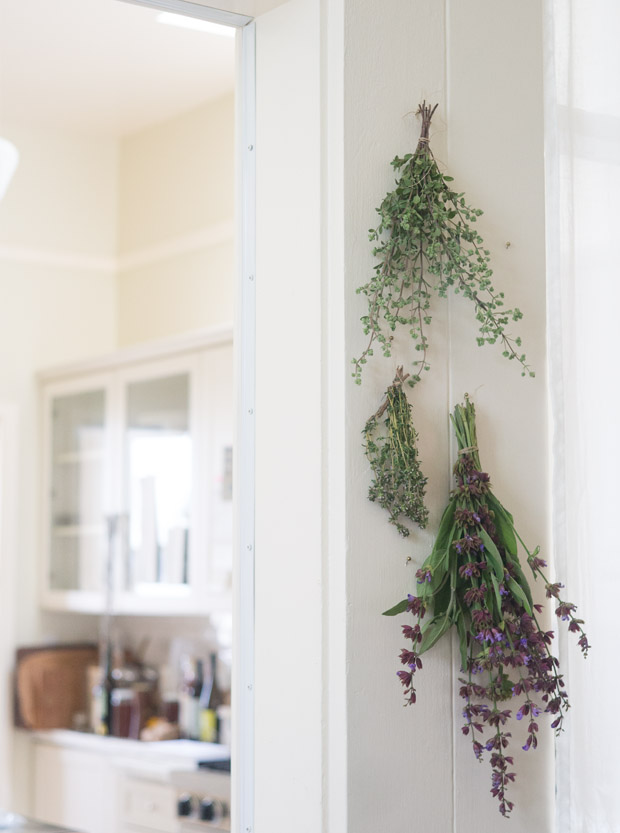 Be sure your herbs are completely dried before transferring them to a sealed container. Any moisture can result in mold. Also, after a few days of drying, your herb bundles will contract a bit from dehydration. You may need to tighten the twine a bit.
Let me know if you have favorite herbs I should try to seek out. I love the offbeat, slightly unexpected thymes, sages, and lavenders. I'm sure there there are others I should know about as well!
Lastly, these beautiful, antique K Sabatier chef's knives are back in the shop. They sold fast the first time around, and I know a number of you were disappointed. The good news is we have a few more in stock, at least in the short term. The house two doors down caught fire the other day, and I actually thought my K Sabatier was one of the things I needed to grab as I threw a bunch of things in a box.
For new recipes & inspirations
Comments