Lemon Verbena Drop Recipe
An amazing lemon verbena drop recipe courtesy of the Eatwell Farm newsletter.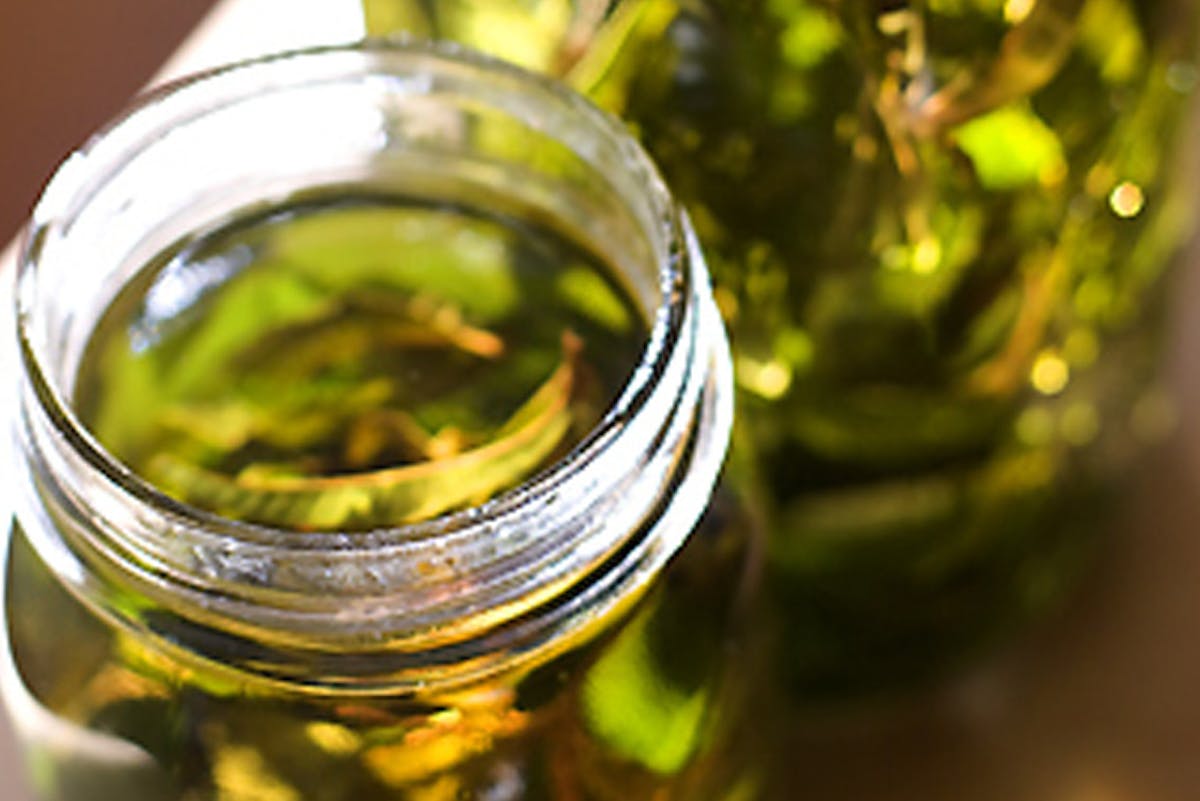 In the past I've had (a few) friends who tended to treat cocktails more like fashion accessories than beverages. They always opted for the drink that best matched their handbag or shade of lipstick. Bless them though, because they always looked cute. Or cute for a while. There is a place up the street that serves saketinis in a pretty range of sunset colors - reds, pinks, oranges. They serve them in ultra-wide, shallow martini glasses. Turn one way, and the drink in your glass slides right out the other side. It's a given, anytime we go there someone will end up either wearing their own drink, or wearing someone else's.
I got out of the habit of ordering fancy drinks at bars - but making fancy drinks at home is still fun. And today's recipe certainly qualifies as a fancy drink.
I was at the Eatwell Farm stand on Saturday chatting with Lisa and Kyle when the breeze shifted direction, the whole stand filled up with the smell of lemon verbena. Have you smelled it? It is wonderful. There was a huge pile stacked in the corner begging for someone to put it to good use. Lisa started telling me about an amazing lemon verbena drop cocktail that was included in the Eatwell newsletter the previous week. I was sold, couldn't wait to try it, and asked her to send the recipe to me. I jumped on the subway with a big bunch of the verbena. It was hard to resist squeezing my bag every couple of minutes, sending puffs of strong citrus-scented air into the subway car all along the N-Judah line.
Lisa sent the recipe to me, and I got to work. As the jar of vodka was infusing it reminded me of a miniature kelp forest with the long, green strands of verbena suspended throughout. Very beautiful.
When it is finished infusing, use it to make the delicious lemon verbena cocktails. But first, pour it through a strainer to remove all the leaves (save a few for garnish). Keep the vodka in a dark place or in your freezer.
A few other ways to use lemon verbena:
- Use it to infuse or finish soups.
- Use it to infuse homemade sorbets.
- Chop up some leaves and toss them into salads.
- Finely chop the leaves and add them to baked goods like scones or drop a handful of leaves into a sack of sugar for an infused base ingredient.
Lemon Verbena Drop Recipe
2 oz. lemon verbena infused vodka (instructions below)

splash of Limoncello

sweeten to taste with superfine sugar or simple syrup (less grainy) - start with 1/4 teaspoon or so, and sweeten from there to taste.
In a shaker filled with ice add the lemon verbena vodka, a splash of Limoncello, and the sugar/simple syrup. When it comes to sweetness, you may want to add more or less sweetener depending on how you like your drinks. Shake well and serve in a martini glass with a sprig of lemon verbena and a curl of lemon peel (you can also sugar the rim if desired).
Lemon Verbena Infused Vodka
Clean and dry the jar you are going to use.
You want to wash the lemon verbena you are going to use really well, or the sediment will end up in your vodka. Wash several leafy sprigs of the lemon verbena and pat them dry with a clean towel.
Add the lemon verbena to the vodka. Depending on how much vodka you will be using adjust how much lemon verbena you add. You can see in the above picture I used quite a bit of the verbena and ended up letting it infuse for about 36 hours. It's not an exact science, just keep sampling it until the strength is to your liking.
Seal the jar and wait at least 24 hours. The lemon verbena imparts its flavor to the vodka quite willingly and you will also start to notice a change of color in the vodka. After the initial 24 hours, if you want a more pronounced verbena flavor, let it go longer and taste every 12 hours or so until you feel the infusion is complete.