Holiday Gift Guide Recipe
Holiday Gift Guide 2005.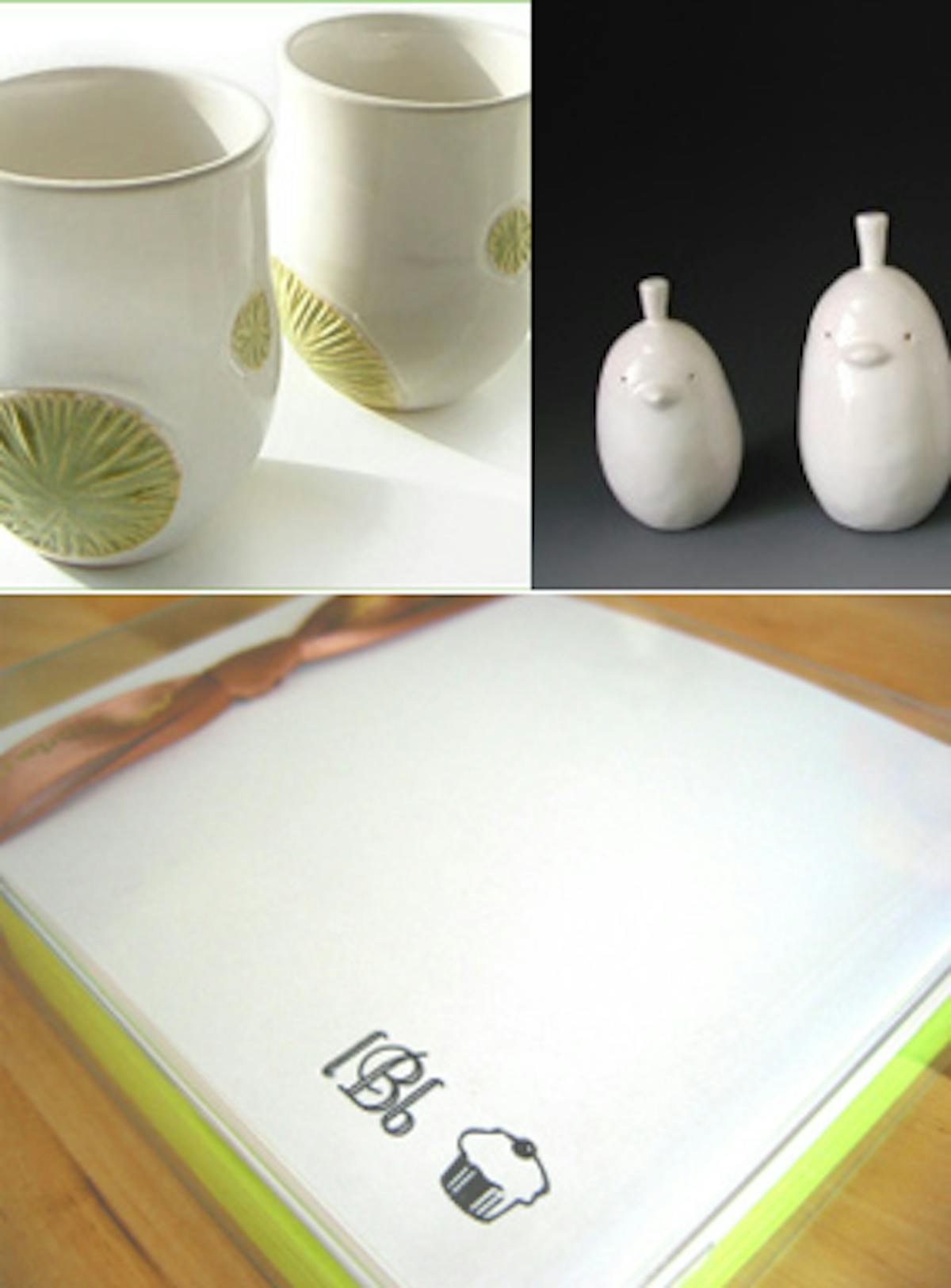 I thought I would post my holiday gift guide early this year in case any of you want to get a jump on your shopping. I should start off by saying that I always love getting and giving homemade presents - a lot of you have great ideas on this front and have been sharing them on the discussion boards here.
Let's kick off the list with these clever rubberband coffee cups. Under three bucks each. I also love these J.Mendicino pom-pom tea cups available through Plain Mabel. Her quail table decorations are also precious for those of you who want pets, but think live ones are too much of a commitment.
For the cupcake buff in your life you have numerous options - check out the Johnny Cupcake t-shirts or adorable personalized cupcake stationary. And, of course, to keep your cupcakes safe and sound, every cupcake lover needs a few Cup-A-Cake holders.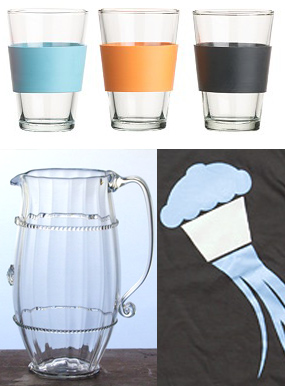 If I had one big splurge this holiday season it would be for this beautifully designed beech grain mill. It allows you to make an assortment of fresh flours from whole grains, and although the price tag of $400 is steep, I suspect this mill would provide years of fantastic service.
On a more practical and economic front, here are a couple stocking stuffer ideas. Have a look at the Credit Card Bottle Opener - discrete and practical. And although I like the rustic practicality of tying up foods with simple string, I suspect a few of you might have fun getting creative with the Food Loop.
For your friends who are city-dwellers or spatially challenged, have a look at this miniature citrus tree. It bears tiny, edible oranges and more importantly comes with instructions that tell you how to keep it alive. For friends with yard space to spare, go for the French market Garden Kit with seeds for mesclun lettuces, chives, cucumbers, edible nasturtiums, and yellow pear tomatoes. Or try the Culinary Herb Garden Kit. It includes seeds that will grow into Greek Oregano, Thai Basil, English Thyme, Santo Cilantro, Sweet Italian Flat Leaf Parsley, Garlic Chives, Bouquet Dill, Mint, Sweet Marjoram, and Lavender. Both kits under $25.
I have lots of friends who love to bake. Here's a tip: buying them monogramed cake boxes is a way to guarantee lots of homemade baked goods throughout the coming year.
I imagine just about every drink will taste more delicious and refreshing when served from these pretty blossom glasses, or this hand-blown pitcher from Clio in NYC.
I will probably add a few more items to this list over the coming weeks, and will add a graphic link on the sidebar to the right so you can find it again as we get closer to gift-giving time.