10 Instant Pot Desserts You Really Shouldn't Miss Recipe
Some recipes catch your attention, they are original or clever, maybe they are even look great in photos. But once you think about them for a minute, or even try to make them, you are left wondering, "why?" The Instant Pot is rightly loved for slow cooking, soups, stews, Indian dishes and various mains. The pressure cooking function is widely used for cutting some minutes off cooking beans or rice. My reaction to desserts made with the Instant Pot is often 🤔. Here I'm rounding up a handful of desserts made with the Instant Pot that take me past skeptical stage to actually wanting to make them.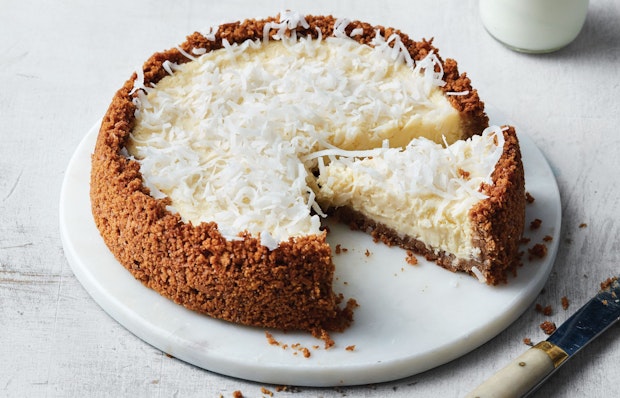 1. Coconut Cheesecake - (Melissa Clark) This first one is easy to get excited about - Melissa Clark wrote one of the best books for Instant Pot and this is her cheesecake you'll find in that book. I've seen many Instant Pot cheesecake recipes and am confident this one is both excellent and well-tested.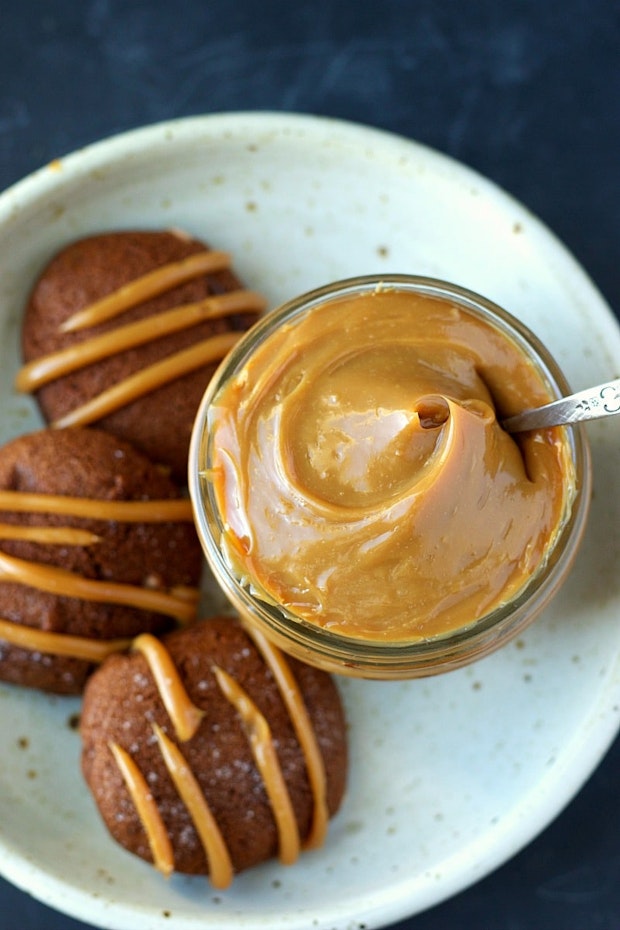 2. Instant Pot Dulce de Leche - (Garden in the Kitchen) This recipe has exactly two ingredients, condensed milk and vanilla extract, which you might have on hand already, but what makes it unique is the technique. It requires the steaming rack accessory, and pressure-cooking the condensed milk, in the can, for 40 minutes.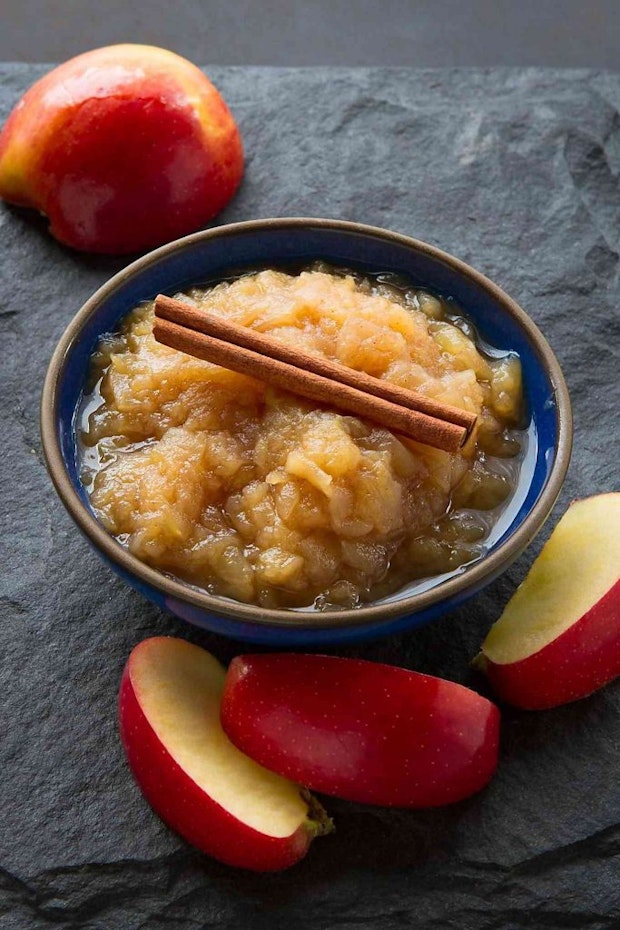 3. Instant Pot Apple Sauce - (Cookin Canuck) After the effort of peeling and coring five apples, the Instant Pot does the rest of the work. It only takes 5 minutes at high pressure and you are rewarded with classic apple sauce. A warm dollop on vanilla ice cream sounds perfect.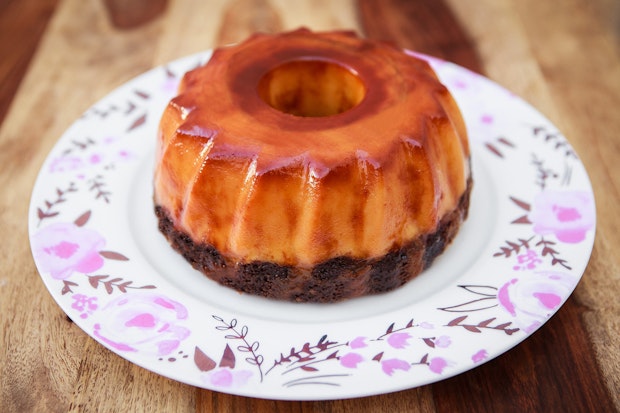 4. Instant Pot Chocolate Flan Cake Recipe - (Food is a four letter word) This is one of the most attractive Instant Pot cakes I've seen, giving me a cake-in-an-Instant-Pot double take. The secret is using a 7-inch bundt pan that will fit in both the 6qt and 8qt Instant Pots. The form provides structure for this inventive hybrid cheesecake-cake. I'm curious what else is possible using a similar method!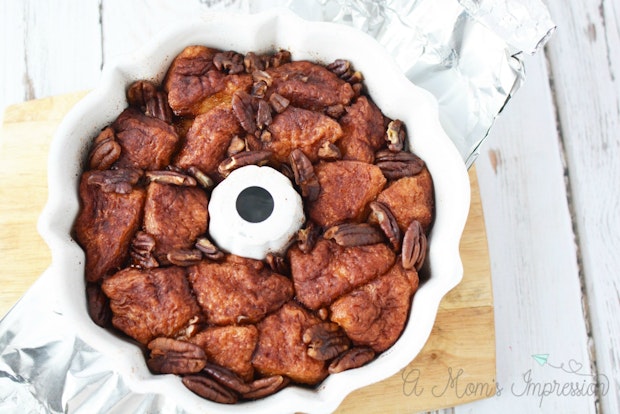 5. Instant Pot Monkey Bread - (A Mom's Impression) Using the same bundt pan as the previous cake, you have another huh-that's-possible recipe: Monkey Bread. This is semi-homemade, as you are buying the biscuit dough that comes in the tubes. A drizzle of butter, cinnamon sugar and pecans are the finishing touch.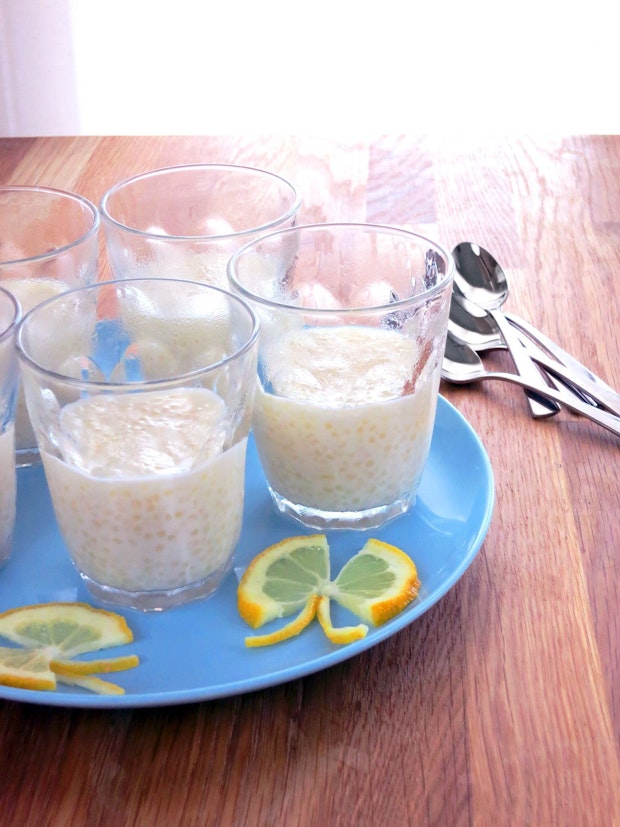 6. Tapioca Pudding - (Hip Pressure Cooking) Tapioca pudding was a fixture in many people's childhoods, this Instant Pot version seeks to recreate that but, after a quick rinse, no soaking or stirring is necessary. Beyond being relatively quick, this recipe calls for just five ingredients.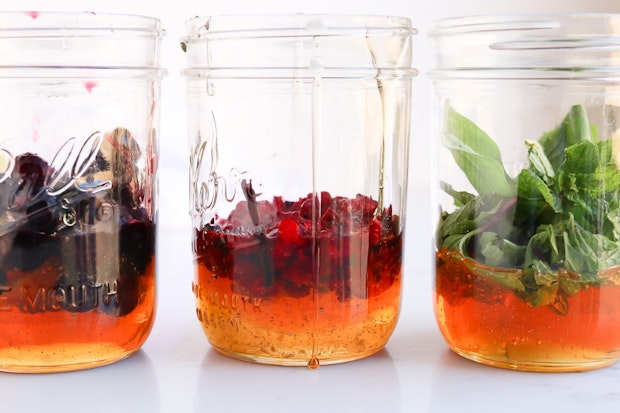 7. Pressure Cooker Infused Honey Syrup - (Tidbits) This is actually three variations (raspberry vanilla, mint, blueberry lemon) of infused honey syrup, each using the same method. The honey and fruit is mixed in a mason jar, placed on a trivet and pressure cooked for 30 minutes. The fininshed photos show three very distinct, vibrant colors. Using this method, there are endless flavor combinations each season.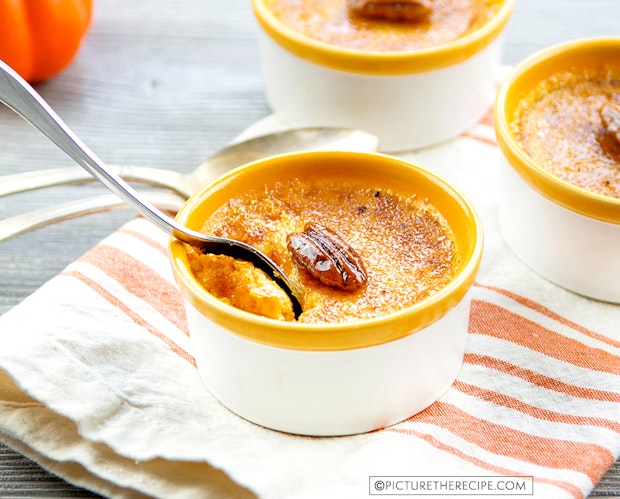 8. Instant Pot Pumpkin Spice Crème Brulee - (Picture the Recipe) Like many of you, I'm deeply suspicious of anything "pumpkin spice," though this might be a context in which it works OK. What's really helpful about this post is the very detailed, step-by-step photos of how to make crème brulee with the Instant Pot. Modidfying the recipe to be classic crème brulee with this technique should be easy.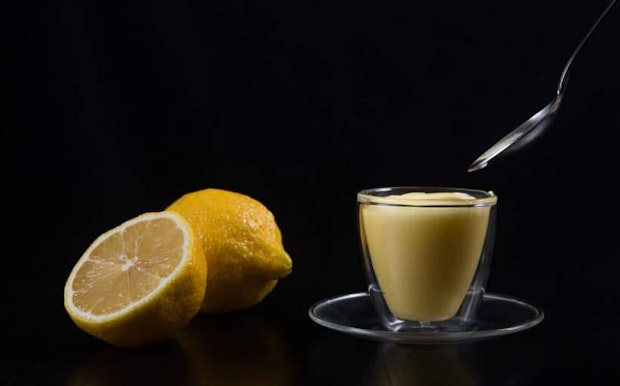 9. Instant Pot Lemon Curd - (Amy + Jacky) A good sign here is Amy and Jacky use the word "velvety" many times in this post - nine! It's very well-researched, they tested 2 egg yolks vs. 4 egg yolks, using lemon zest versus none (definitely use it). The method is very clearly explained, which should enable you to fine-tune and master lemon curd in the Instant Pot.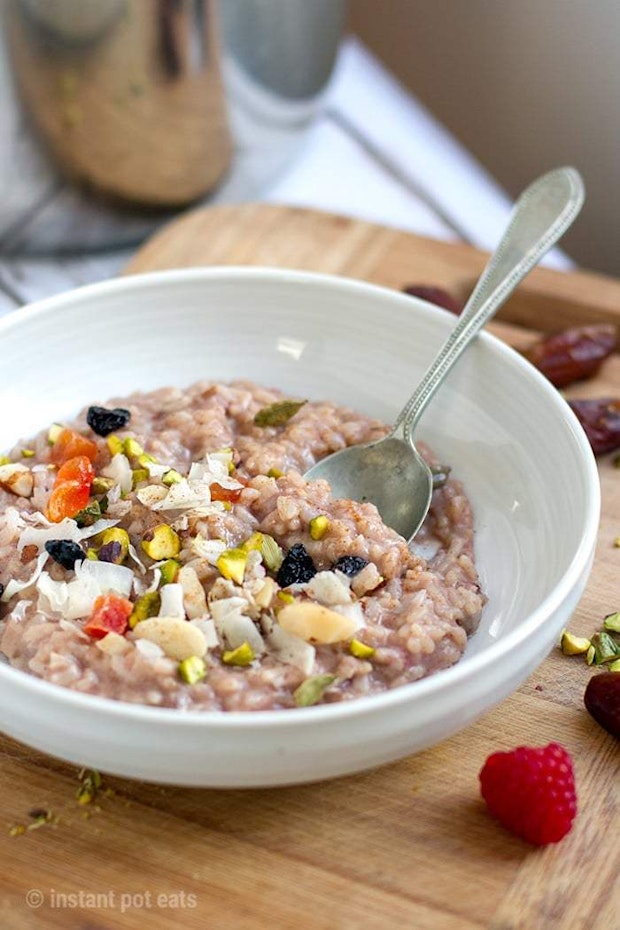 10. Chai Spiced Instant Pot Rice Pudding - (Instant Pot Eats) As with tapioca pudding, rice pudding is a dessert many people are nostalgic about. This version is vegan (almond and coconut milk) adds an on-trend flavor variation. Garnish with berries, nuts or chopped dates, and this is no longer your grandmother's rice pudding.