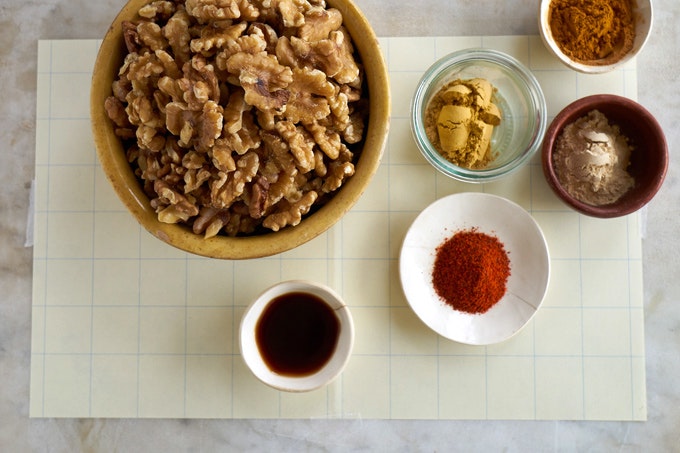 A Spicy, Boosted Nut Butter Recipe
Around here we call this fire butter, but that's probably being overly dramatic. It's an invigorating mix of ground ginger, cinnamon, and cayenne pepper blended with walnuts and vanilla extract into a homemade walnut butter. If I have maca powder or mesquite flour on hand, I add those too. This became a fast and feisty house favorite, and a way to boost an everyday favorite nutritionally with a host of spices. When you blend your own nut butters, it's hard to resist adding things! This version is perfect spread on toast, dabbed on banana coins or apple wedges, or thinned out into a spring roll dipping sauce.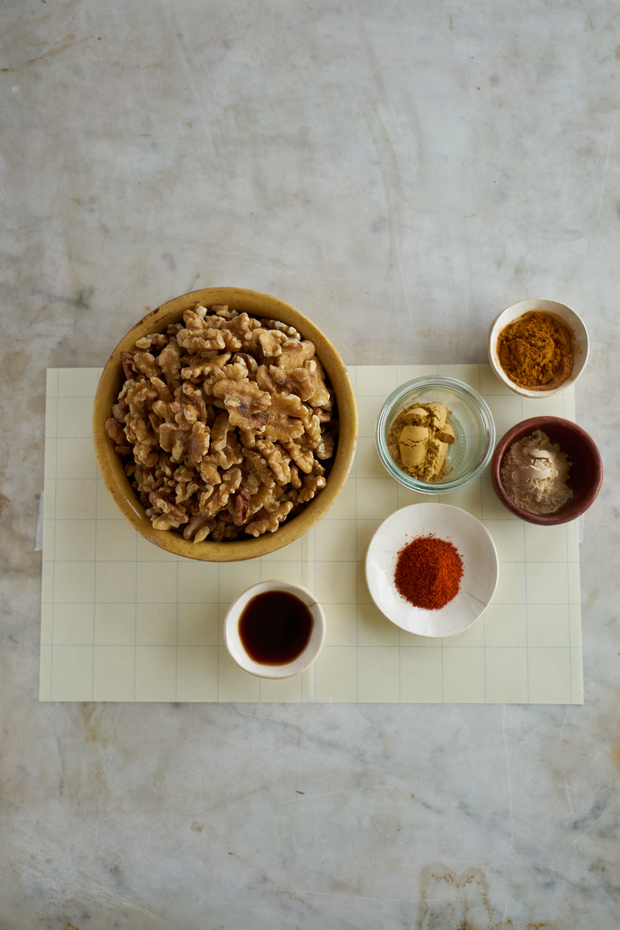 I like to use walnuts here, but feel free to use almonds, or a blend of walnuts with another favorite nut. The texture is nice, and I haven't had a problem with separation.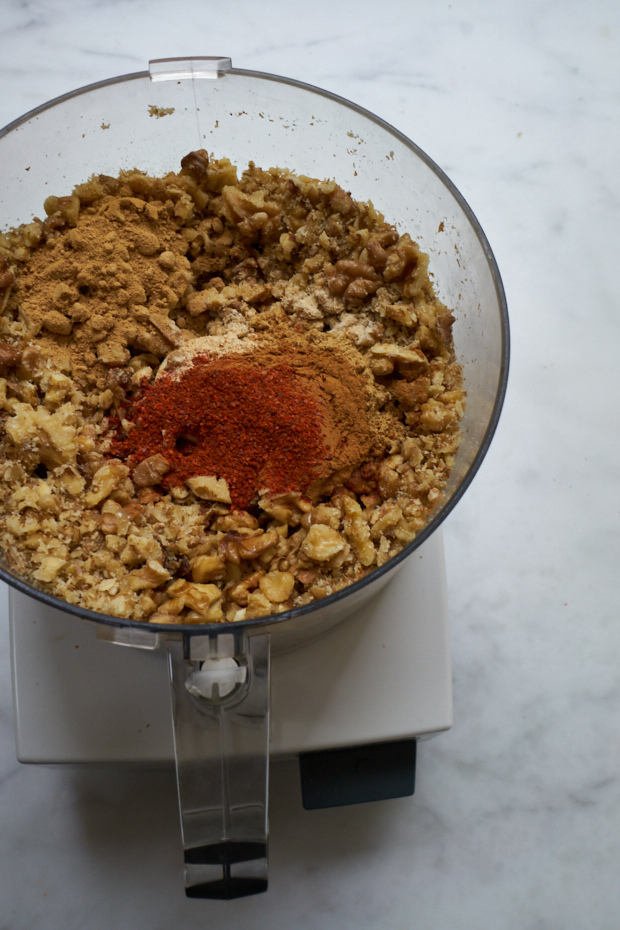 One last note, I don't salt this, although it definitely needs a bit of salt. I wait until I spread it across something, and then sprinkle a bit of salt at that point, and it seems to be plenty.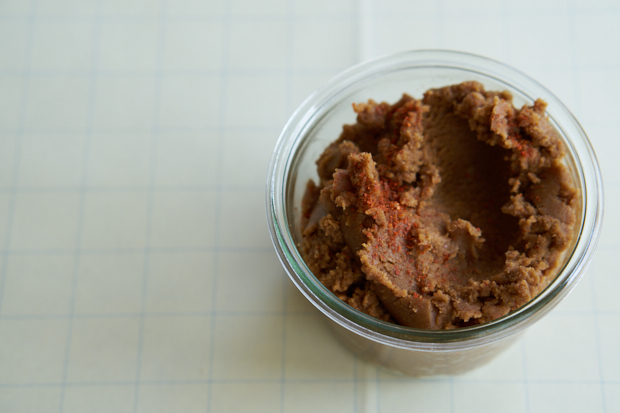 A Spicy Boosted Nut Butter
An example of a boosted nut butter. I like to make a sizable batch while I'm at it, from a full pound of nuts. Walnuts are my favorite, but almonds or hazelnuts are delicious too. Bonus points for toasting, but not necessary.
1 pound shelled walnuts, almonds, or hazelnuts
1 tablespoon cinnamon
1 teaspoon cayenne pepper
2 teaspoons ground ginger
1 tablespoon vanilla extract

2 teaspoons red maca (optional)
1 tablespoon mesquite flour (optional)
Combine walnuts, cinnamon, cayenne, ginger, and vanilla in a food processor or blender, also add the maca and mesquite if you have it. Pulse, process for a minute or two, or until the nuts crumble and then work themselves into a paste. Store in a jar in a dark place.
Makes 2 cups.