Blackberry Saffron Honey Recipe
Taking saffron infused honey to the next level by adding seasonal blackberries. It's simple, and an ideal topping for oatmeal, pancakes, waffles, or a cheese plate. A favorite!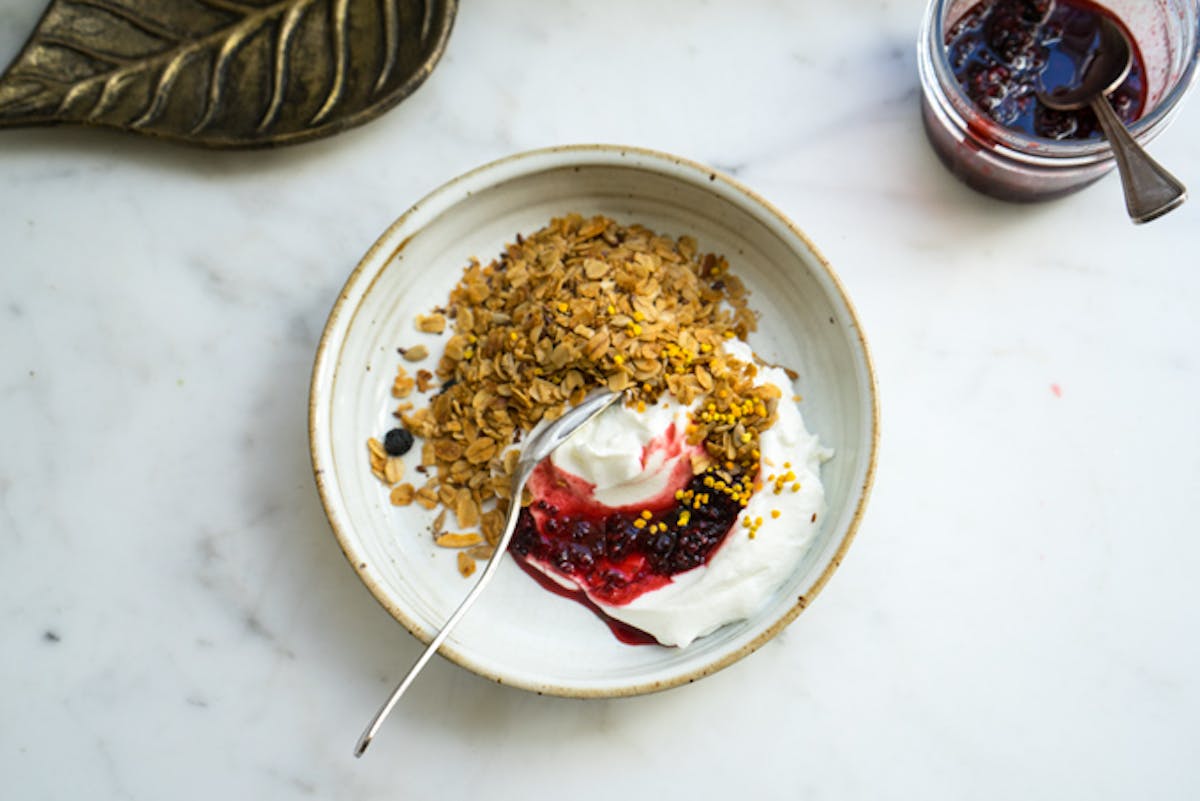 The first time I made this was a year or two back, while visiting my friend Bonni's cabin. It's a riff on the Saffron Honey I included in Near & Far. Both rely on a technique using the alcohol in either vanilla or almond extract to pull the saffron flavor into a liquid. You then stir that saffron liquid into honey (or whatever else you like). It's incredible. Drizzle over cheese, yogurt, oatmeal, waffles - you get the idea. When blackberries are in season, I like to heat them just long enough for them to break down a bit, and then stir the berries into the honey as well. That's what you see here. I used blackberries, but blueberries or other ripe, seasonal berries are equally delicious. It's one of those things you can make in a flash that ends up putting a special accent on a breakfast, brunch, cheese plate, etc.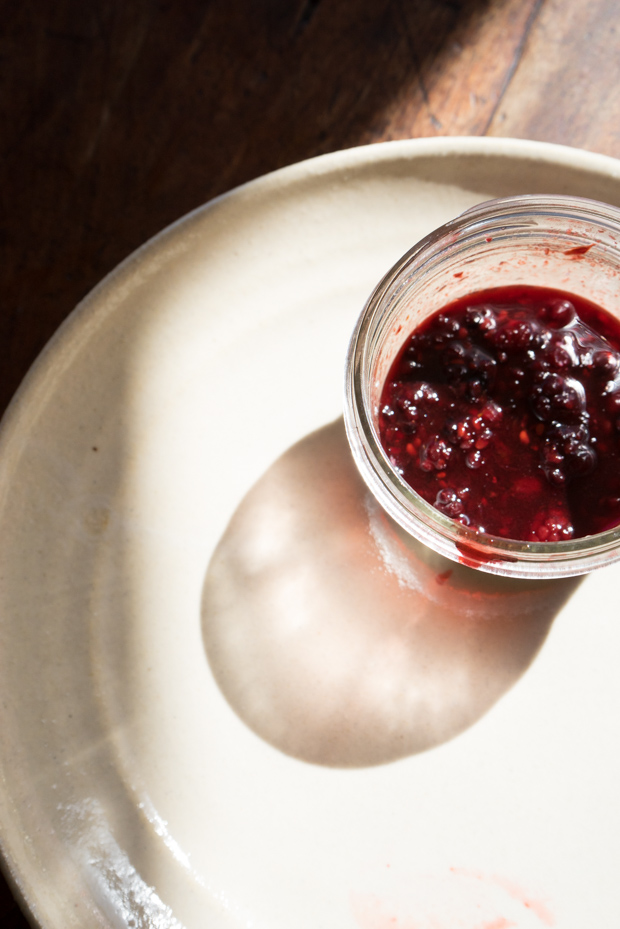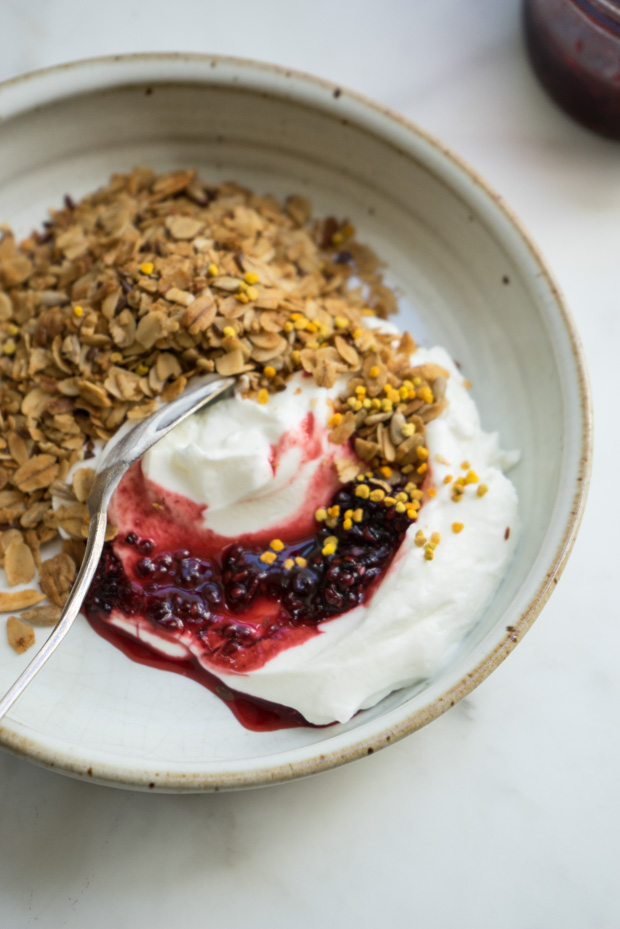 Blackberry Saffron Honey
2 pinches of saffron (about 40 threads)
1 teaspoon vanilla extract or almond extract
1/2 cup (120 ml) runny wildflower honey
1 pint ripe blackberries
Place the saffron threads in a tiny bowl. Add the extract and stir until the saffron is wet. Let it sit for 10 minutes before stirring the saffron mixture into the honey. You'll want to stir well, until the honey is uniform and the threads are evenly distributed throughout. In the meantime, gently heat the blackberries in a saucepan over medium heat. You want the berries to begin to breakdown and release juices, but not overcook. Stir the berries into the honey, and store in a jar in the refrigerator for up to a week.
Prep time: 5 minutes - Cook time: 5 minutes