Breton Buckwheat Cake Recipe
A deliciously dense, buckwheat flour cake that can be baked off in a tart or cake pan. From David Lebovitz's new book, The Sweet Life in Paris.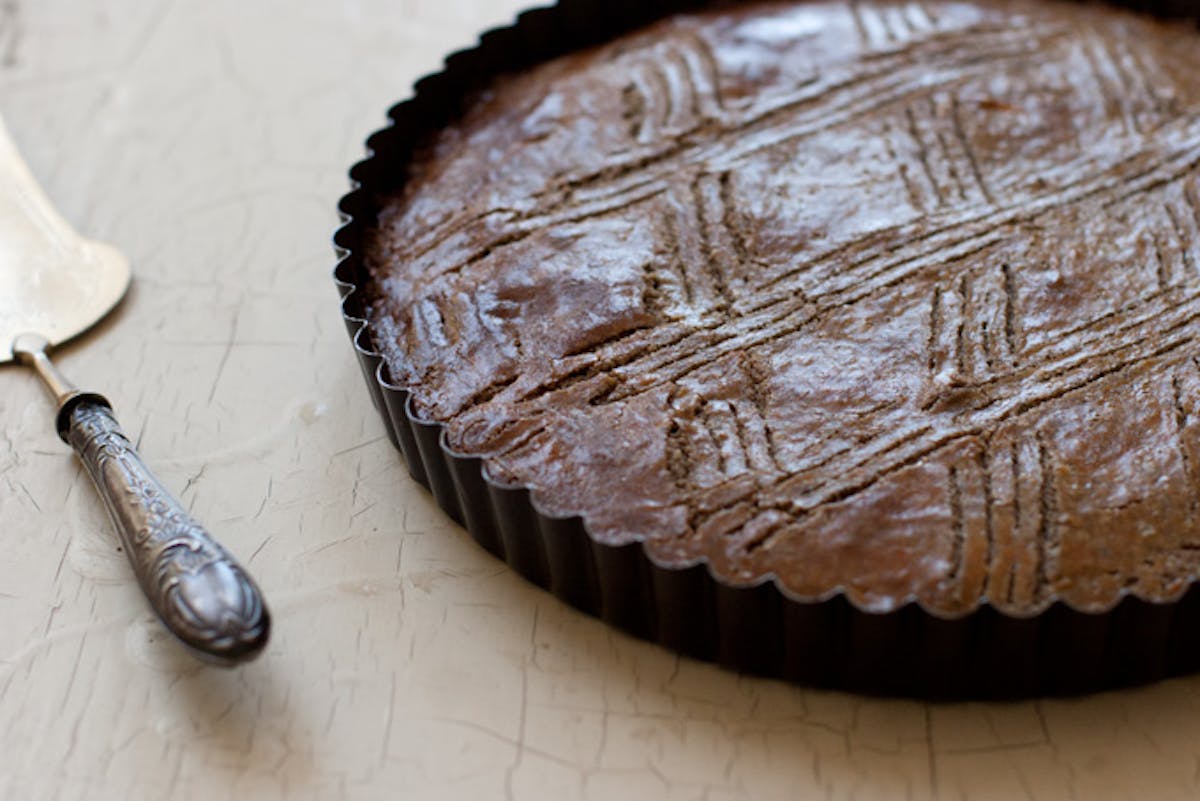 I thought we might chat a bit about books today. I wonder if you love reading as much as I do? As a kid, my mom would take me to the local library every couple of weeks and allow me to fill a boot box with whatever books I could carry. I had a little light that clipped onto the headboard of my bed, and I would read most nights until glow from my room was the only light in the house. Who doesn't love the way a good book can take you to places you've never been, or even better, introduce you to people from times you'd never know otherwise. Anyhow, it is a habit that stuck, and I'm always on the lookout for the next page-turner. Right now I'm reading Richard Price's Lush Life, Camus' The Plague, and David's The Sweet Life in Paris. A bit manic, I know. But seriously, 178 pages into The Plague, one welcomes a solid dose of Lebovitz-style humor. And the great recipes don't hurt either.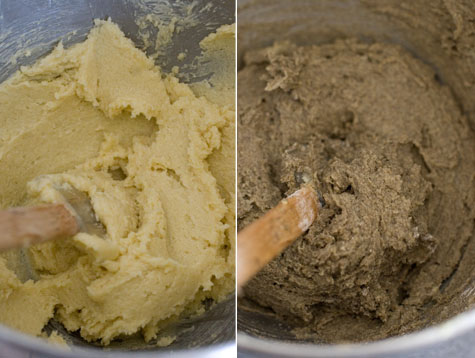 When a friend asked me to bring dessert to dinner the other night, I cheated and peeked ahead at the recipes in the back of David's book, and discovered this Breton Buckwheat Cake with Fleur de Sel. It's a simple, deliciously dense, buckwheat flour cake that can be baked off in a tart or cake pan. You'll love it. You can serve it with any sort of seasonal fruit compote. I imagine a dollop of floppy whipped cream would be great - or, do as I did and whisk a splash of maple syrup into greek yogurt on your way out the door and serve that on top (or to the side) of each slice.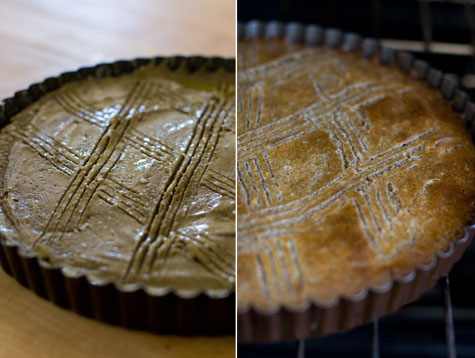 Recipes and cookbooks aside, I was thinking it might be fun to trade some book suggestions. I imagine everyone needs summer reading ideas. So, what is the best book you've read in the past year? Off the top of my head I can recommend The White Tiger, The Other, and The Talented Mr. Ripley. On deck I have: Beautiful Children, Wide Sargasso Sea (re-read), City of Djinns: A Year in Delhi, and Baltasar and Blimunda. Looking forward to your suggestions (particularly fiction). -h
Breton Buckwheat Cake with Fleur de Sel
I made David's recipe verbatim, but for those of you who are interested, I imagine you could experiment with various flours - for ex: whole wheat pastry flour in place of the all-purpose flour. Or another kind of flour in place of buckwheat flour (teff?) - for an entirely different cake. David notes that if you don't have buckwheat flour, you can substitute one cup (140g) of all-purpose flour for the buckwheat. Also, if you don't have fleur de sel, use a light tasting sea salt, one that is not finely ground, or in a pinch kosher salt will work too. Well wrapped in plastic, this cake with keep for up to four days at room temperature. You can also wrap it in plastic, and then in foil and freeze it for up to two months.
For the cake:
7/8 cup (140g) buckwheat flour
1 cup (140g) all-purpose flour
1/2 teaspoon plus 1/3 teaspoon fleur de sel
1/4 teaspoon ground cinnamon
1/2 pound (240g) unsalted butter, at room temp
1 cup (200g) sugar
4 large egg yolks
1 large egg
3/4 teaspoon vanilla extract
2 tablespoons dark rum

For the glaze
1 large egg yolk
1 teaspoon milk
Butter a 9 or 10-inch (25-cm) tart pan with a removable bottom or a 9-inch/23 cm springform cake pan). Preheat the oven to 350F degrees (180C).
In a small bowl, whisk together the buckwheat and all-purpose flour with 1/2 teaspoon salt and the cinnamon.
In the bowl of a standing mixer or by hand, beat the butter until light and fluffy. Add the sugar and continue to beat until smooth.
In a separate bowl, beat the 4 egg yolks and whole egg with the vanilla and rum with a fork, then gradually dribble the egg mixture into the batter while beating. If using an electric mixer, beat on high speed so the butter gets really airy.
Mix in the dry ingredients just until incorporated. Scrape the batter into the prepared pan and smooth the top as flat as possible with an offset metal or plastic spatula.
Make a glaze by stirring the single yolk and milk together with a fork, then brush it generously all over the top. (You may not use it all, but use most of it.) Take a fork and rake it across the top in three parallel lines, evenly space; then repeat starting from a slightly different angle to make a criss-cross pattern.
Crumble the remaining 1/3 teaspoon salt over the gateau with your fingers and bake for 45 minutes (hs note: you might want to place a rimmed baking sheet on the rack below your tart in case it leaks at all - also, don't over-bake or it will be on the dry side - start checking after 35 minutes or so). Let cool completely before unmolding.

Reprinted with permission from The Sweet Life in Paris by David Lebovitz. Broadway (May 5, 2009)