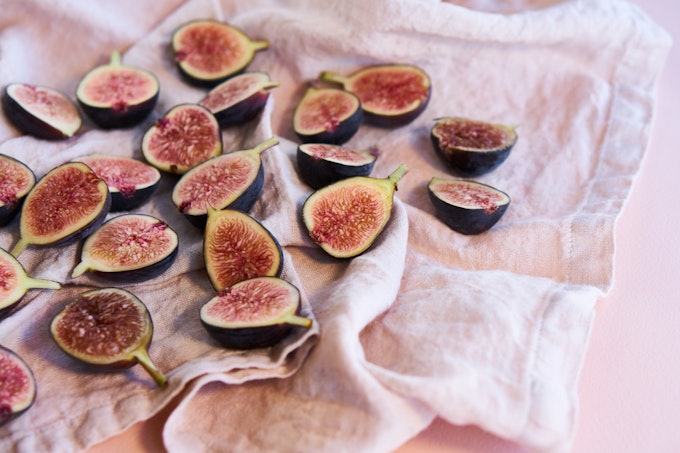 How you Should be Baking with Figs Recipe
Figs are everywhere right now and they're great to bake with. Figs in focaccia, figs in quick breads, and figs in coffee cake - both fresh figs and dried are fair game! These are all the ways you could be baking during peak fig season.
1. Arabian Nights Pavlova - (John Whaite)
All the drama on one plate. Get the recipe here.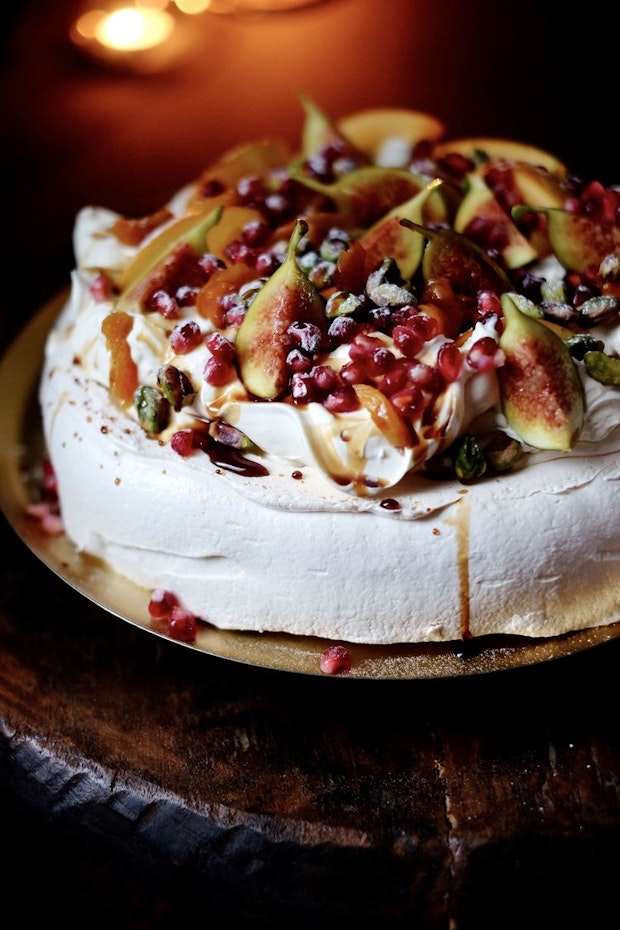 2. Cornbread Coffee Cake with Fresh Figs and Walnut Streusel - (Food 52)
You need this Vivian Howard cornbread masterpiece at yur next brunch. Get the recipe here.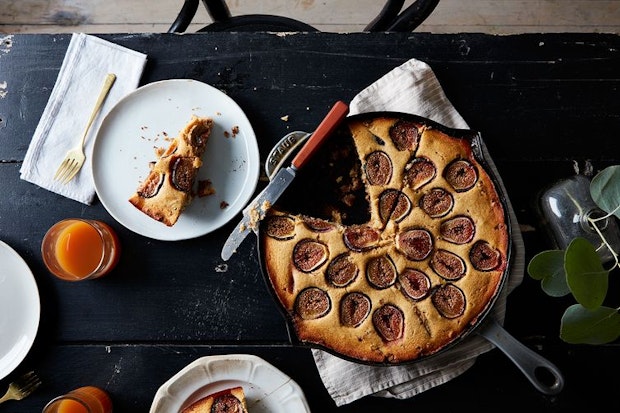 3. Fig & Fennel Biscotti - (Sweet Paul)
Fennel seeds, cinnamon, hazelnuts, and dried figs. The perfect autumn biscotti. Get the recipe here.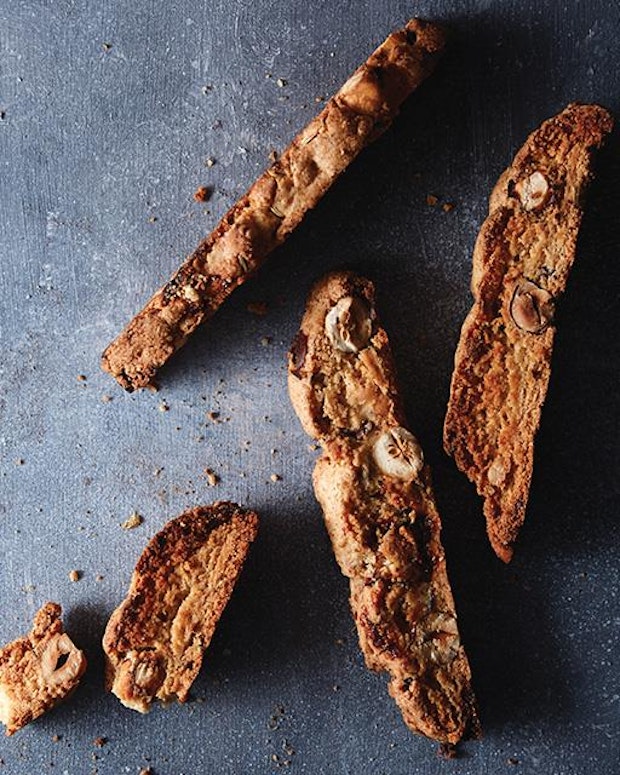 4. Roasted Goat Cheese Stuffed with Lavender Thyme Honey - (Be Ravenous)
A simple, classic preparation with a lavender thyme twist. Can't go wrong with this. Get the recipe here.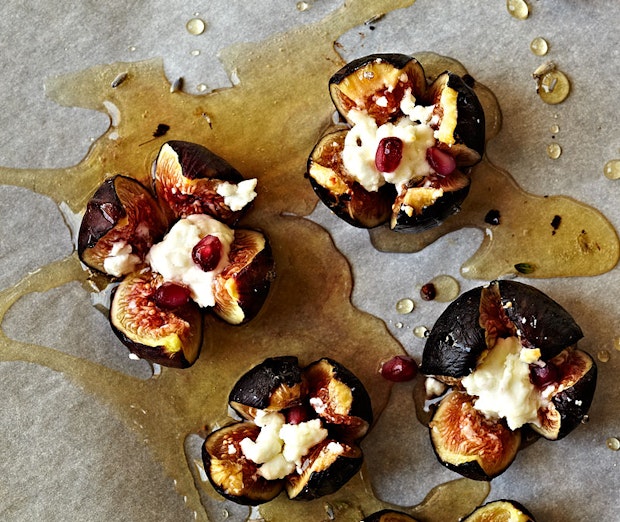 5. Baked Rolled Barley with Figs, Berries, and Cardamom - (The Bojon Gourmet)
Love Alanna's take on my baked oatmeal. Also love that she bakes it in a cast-iron skillet! Brill. Get the recipe here.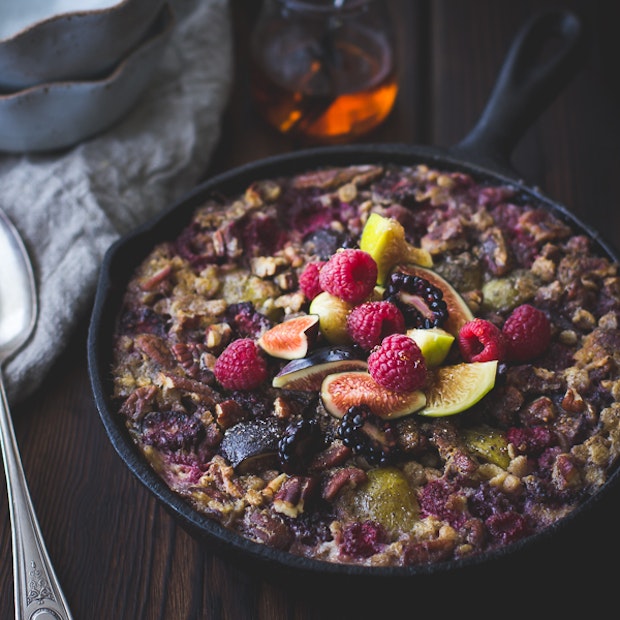 6. Chocolate Banana Fig Bread - (Kitchen Confidante)
A banan bread with a chocolate and fig twist. Olive oil is a good alternative to the canola called for. Get the recipe here.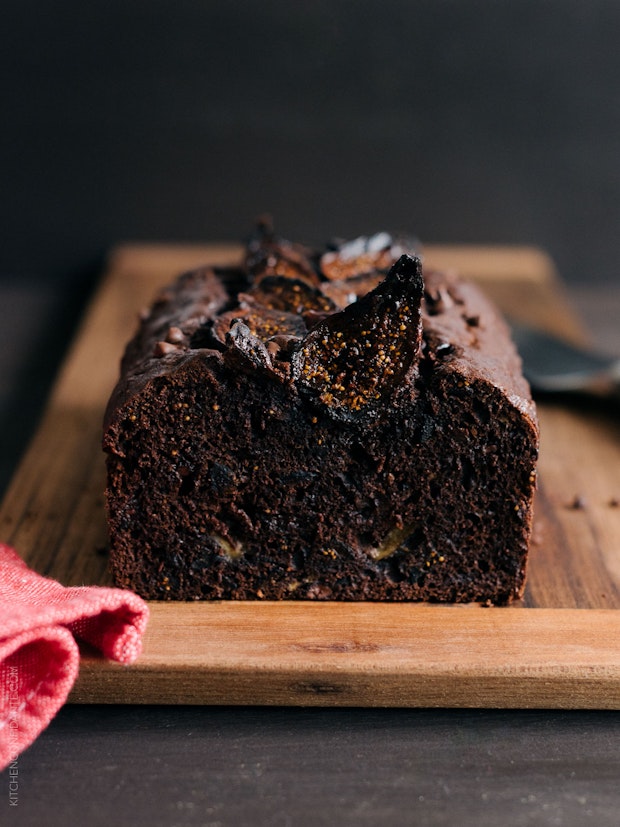 7. Focaccia with Figs - (Italian Food Forever)
You just know this is good. Get the recipe here.