Japanese Noodle Masters share Ramen and Soba Techniques
Shaping Japanese noodles by hand is incredible! This is how soba, ramen, and udon are made.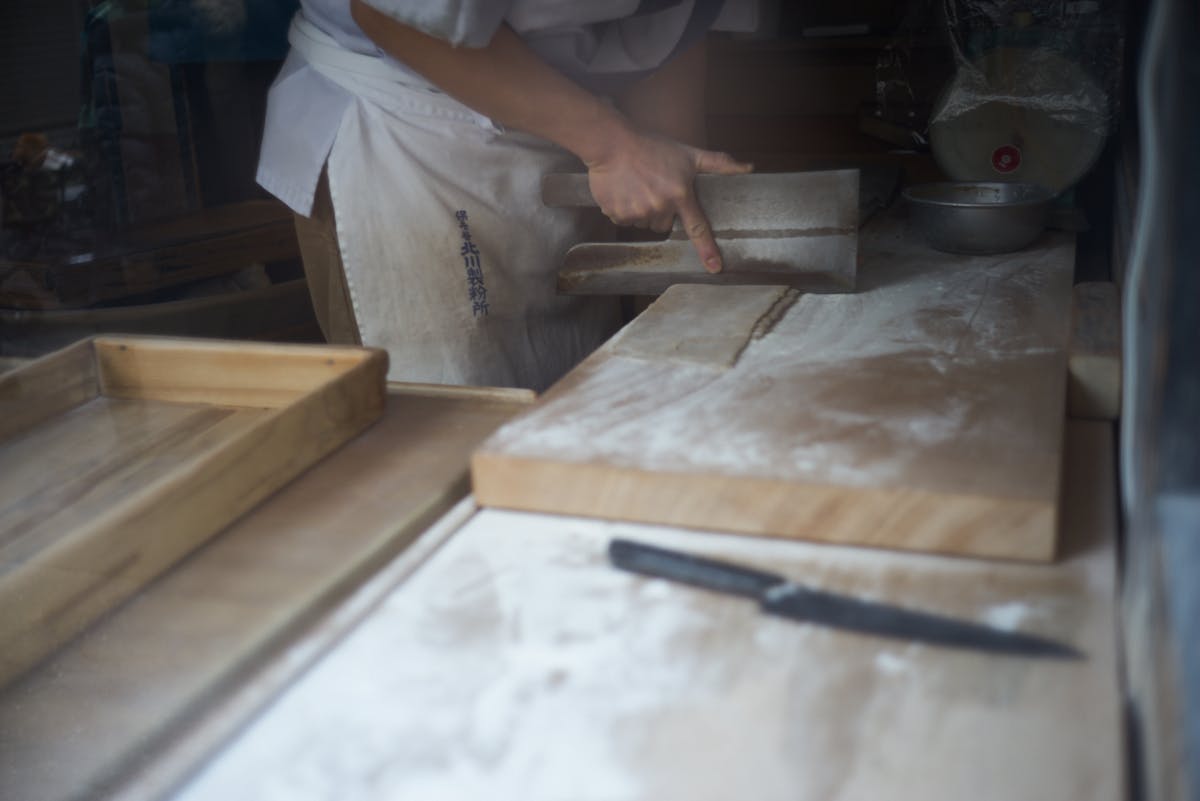 Whenever I'm in Japan, I like to stop and watch the noodle makers. On occasion, you'll come across someone hand-making soba noodles and the process is spell-binding to observe. The Italian grandmas making pasta got such a positive response, I thought it would be fun to follow that up with a selection of videos highlighting Japanese noodle masters making beautiful soba, ramen, and udon noodles. The photo, above, is from the last time I was in Tokyo, we rode the train from to the coastal town of Kamakura, strolled around a bit, and came across this soba maker. You could observe the soba being made as you wait in line outside the tiny shop. Enjoy the videos! -h
1. Soba start to Finish
Not all of the videos on this list show the dough making process, AND the rolling out process, but chef Shuji Ozeki does. And(!) the cooking. Triple threat.
2. Soba in Hokkaido
The video of soba master Tatsuru Rai from Niseko, Hokkaido. Completely hypnotizing.
3. Ramen
Ivan Orkin makes (and talks) ramen here. The most interesting part to me is the wonderful blend of flours he uses in his dough, for example, toasted rye.
4. Somen Noodle Factory
The footage here is incredible. A ten minute look at the two day process the Akagi fmaily takes to make and dry somen noodles.
5. Soba in Hokkaido
A great video of local chef Syuji Konishi working at his soba restaurant, Soba-no-mi. I never get tired of the moment when they take the special soba knife and cut incredibly precise noodles - seems impossible.
6. Peaceful Cuisine Soba
I'm a fan of the Peaceful Cuisine channel, and you'll get a sense of why through this video. Soba, beautifully made in a home kitchen.
7. Traditional Noodle Making in Japan
More noodle factory footage, because I can't stop looking at it. Fascinating. And, the sun-drying !