Lillet Buttermilk Shakes Recipe
Lillet-spiked buttermilk shakes. Just a quick grown-up twist on the classic vanilla milkshake.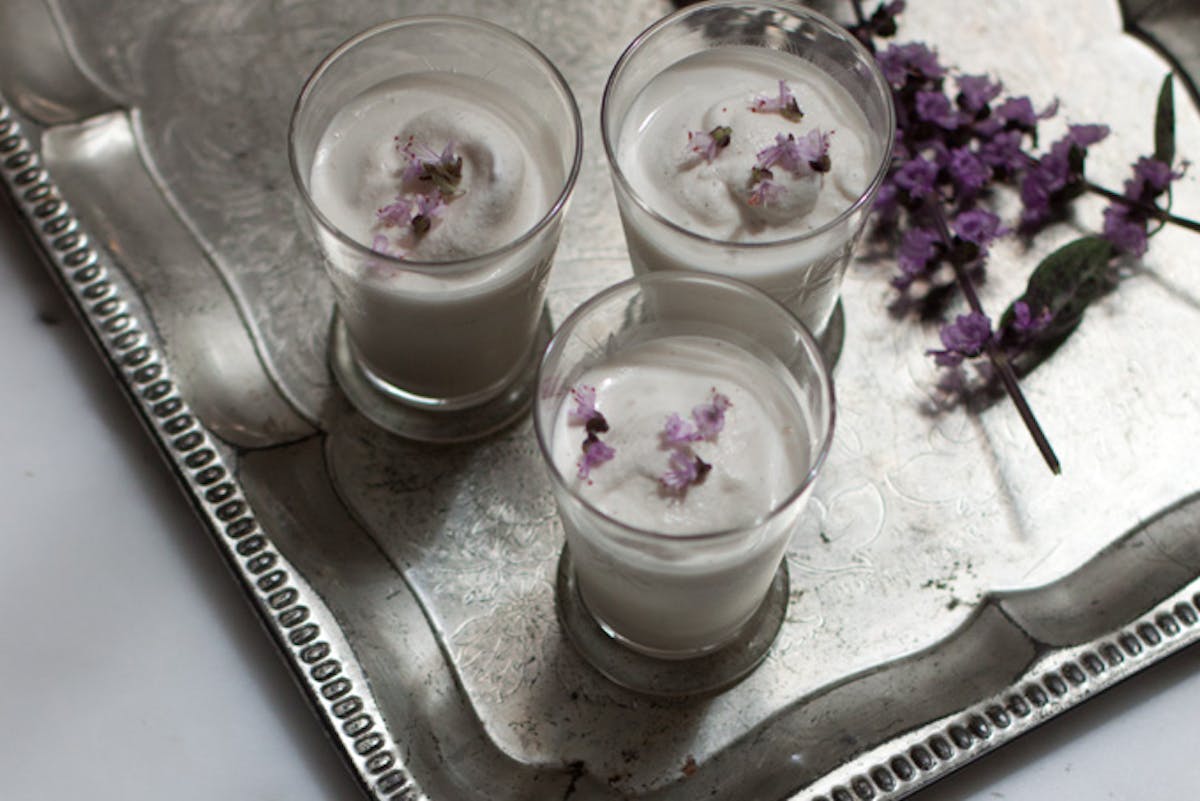 A lot of things were banished to the basement in our recent move. The basement is expansive, and the general rule of thumb was this: if we weren't going to need it in the following three weeks, use a big, fat, Sharpie to indicate basement/sotano on the cardboard box. Straight to the basement. One perplexing item that ended up in the kitchen was a milkshake maker. After living in the garage for years, it seemed like the sort of thing that would go to the basement without much of a discussion. But apparently not. Wayne wanted to put it to use, so it has been hanging out, in my line of sight, for weeks. Correspondingly, the idea for this shake popped into my head. Tiny, thick vanilla buttermilk shakes spiked with Lillet.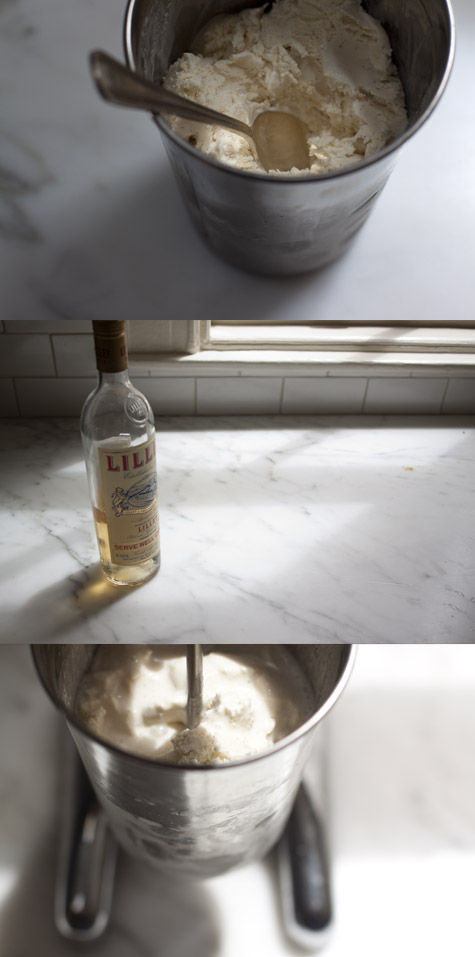 Buttermilk shakes are my favorite. But I like them small - more of a big shot than anything else. These turned out nicely in part because the Lillet brings a subtle booziness and fragrant citrus flavors to the creamy slush. I suspect a lot of you have herb gardens with basil plants that are sprouting pretty flowers right now - I picked a few from my planter, and sprinkled them on top of each shake.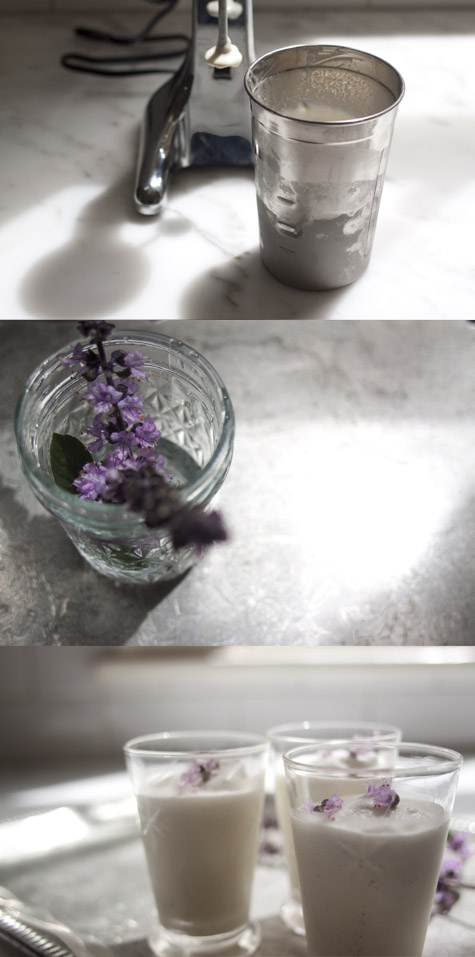 Let me know if you have other things you like to do with Lillet. I mention a few basic ideas down below in the head notes, but I'd love to know if any of you do anything super interesting with it. It's a favorite around here for sure. But typically just on the rocks or with a splash of sparkling water.
Lillet Buttermilk Shake
If you end up buying a bottle of Lillet just to make these shakes, don't limit it to shake-making. The occasional Lillet on the rocks, or Lillet & soda water are favorite summertime drinks around here. And a good way to work through the bottle.
2 cups / 1 pint vanilla ice cream (or, creme fraiche ice cream)
1/3 cup / 80 ml Lillet
1/3 cup / 80 ml buttermilk
basil flowers, optional
Let the ice cream sit out for 5 minutes or so, just to soften a bit. Add it to a bowl or milkshake cup. Pout the Lillet and buttermilk over the ice cream, and mix to combine. If you don't have a milkshake maker, you can use a hand blender, or just let the ice cream soften a bit, and mix by hand. In a pinch, you can make the milkshakes a bit ahead of time, and leave them in the freezer until needed. But not more than an hour or so - I like a thick shake, but you don't want them to set up / freeze too much. Serve in little glasses topped with a few basil flowers if you have them handy.
Makes a bunch of little shakes, or 4 larger shakes.