Marjoram Sauce with Capers & Green Olives Recipe
Pungent, herby, and assertive, this is an incredibly versatile sauce. From Deborah Madison's new book, Vegetable Literacy, it's made with pounded capers, walnuts, green olives, and a load of herbs - the perfect slather for everything from sandwiches and pasta to egg salad and vegetables.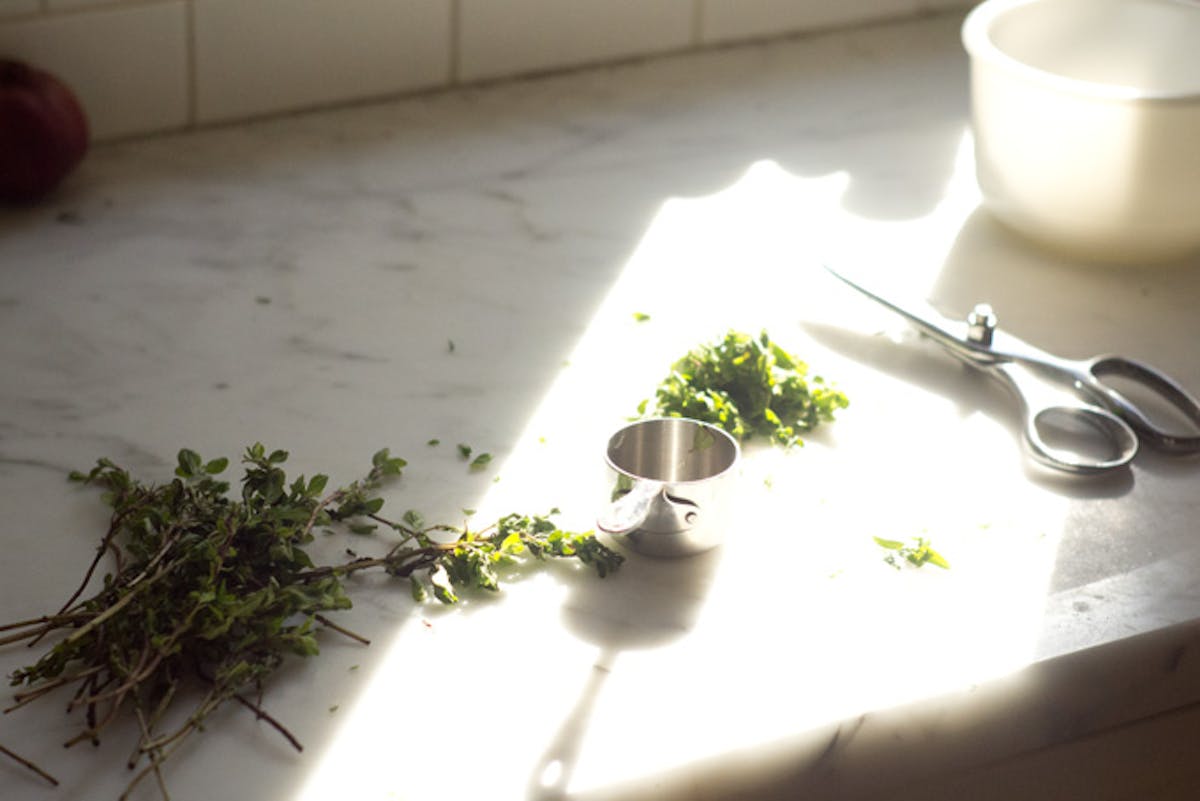 I spend time with a lot of cookbooks. Some I like for the author's voice, or their cooking palette. Others have beautiful photography or styling. Some of my favorites capture a sense of place and time. There are a lot of good books being produced right now, and a rich range of perspectives reflected. It's great. That said, there aren't many books that completely challenge me to think about my own cooking from an unexpected angle. Deborah Madison's forthcoming book Vegetable Literacy, is an exception. I spent a stretch of time with it before it went to the printer, and I suspect it will be one of the most influential cookbooks published this year.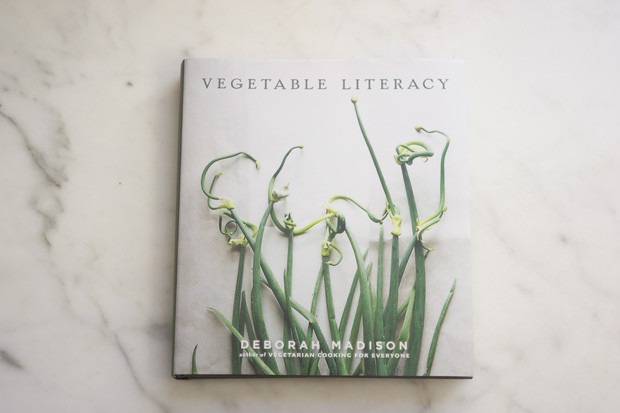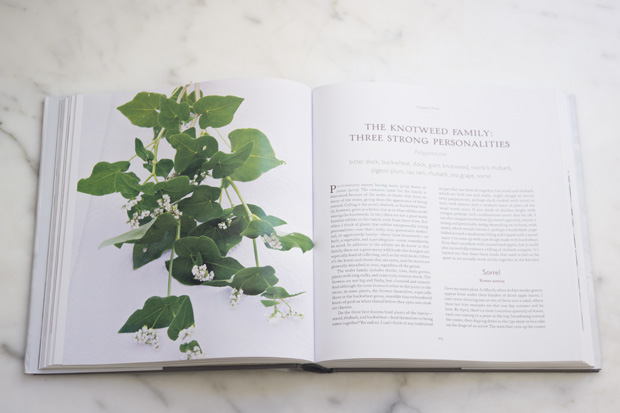 Deborah's new book explores the relationships between vegetables, herbs, and edible flowers within the same botanical families. So, for example, if you understand that buckwheat, rhubarb, and sorrel are all part of the Knotweed family, it might impact how you consider use them. Ingredients I may regularly use in combination, purely on instinct, might have a natural affinity for each other through their botanical relationship. Understanding these relationships directly impacts how you think about using these ingredients. And it's a lot of fun to think about.
After spending some time with Vegetable Literacy, I wrote an endorsement for the back cover, doing my best to sum up what an incredible book it is. It went like this..."There are few people equipped with the curiosity, skill, and eye for observation required to construct a volume of this size and scope - and Deborah does it masterfully. Vegetable Literacy will shift the way both home and professional cooks think about the relationship between ingredients, and vegetables in particular. Using this book has felt like a missing puzzle piece snapping into place - inspiring, intimate, informative, and beautifully illustrated."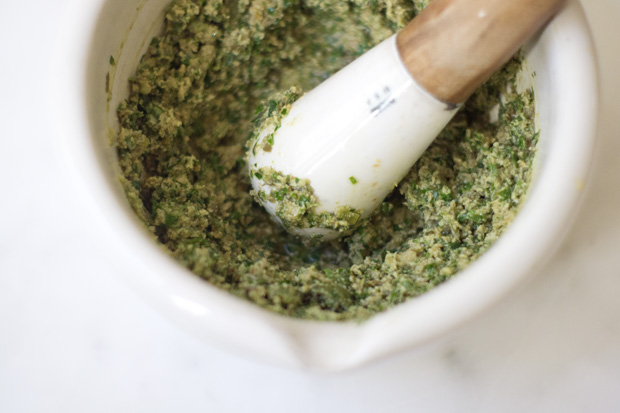 More than anything, I wanted to give you the heads up about the book, it will be out in the coming weeks, and I suspect/hope many of you will find it as interesting as I have. Recipes? This thick marjoram sauce recipe immediately popped off the pages at me (and has become a fast favorite)...It's great for slathering, spreading, and mixing in. Pungent, herby, and assertive, it's made with pounded capers, walnuts, green olives, and a load of herbs - my photos don't do it justice. Give it a try - really. You must. It's great with pasta, worked into egg or potato salad, spread on bruschetta or sandwiches, or tossed with roasted or sauteed vegetables. I even topped a frittata with it - A+.
Marjoram Sauce with Capers & Green Olives
HS note: I used Castelvetrano olives. Look for any good, not canned, green olives - Whole Foods typically has a good olive selection near the salad bar. Or an Italian deli might be another option.
1 thick slice country bread, crust removed
2 tablespoons aged red vine vinegar
1 clove garlic, coarsely chopped
1/2 teaspoon fine grain sea salt
1/3 cup / 1/4 oz / 8 g marjoram leaves
3 tablespoons capers, rinsed
1/2 cups / 1 1/2 oz / 45 g pine nuts or walnuts
1 cup / 1 1/4 oz / 35 g finely chopped parsley
10 pitted green olives
1/2 cup / 120 ml olive oil
Place the bread on a plate and sprinkle the vinegar over it. Pound the garlic with the salt in a mortar until smooth, then, one at a time, work in the marjoram, capers, nuts, parsley, and olives. Pound until the mixture has the texture of a coarse puree. Add the bread, then the olive oil and work all the ingredients together until the sauce comes together. Season with pepper, then taste for vinegar and salt, adding the smallest bit more if needed. If you like a looser sauce, thin with a bit more oil. It will keep refrigerated for a few days.
Makes about 1 cup.

Adapted from Vegetable Literacy by Deborah Madison. To be published March 12, 2013.