Quinoa Hemp Snack Balls
You want these in your purse, your desk drawer, and your freezer. A quick way to get quinoa, hemp seeds, chia, and coconut into one naturally sweetened, no-bake snack.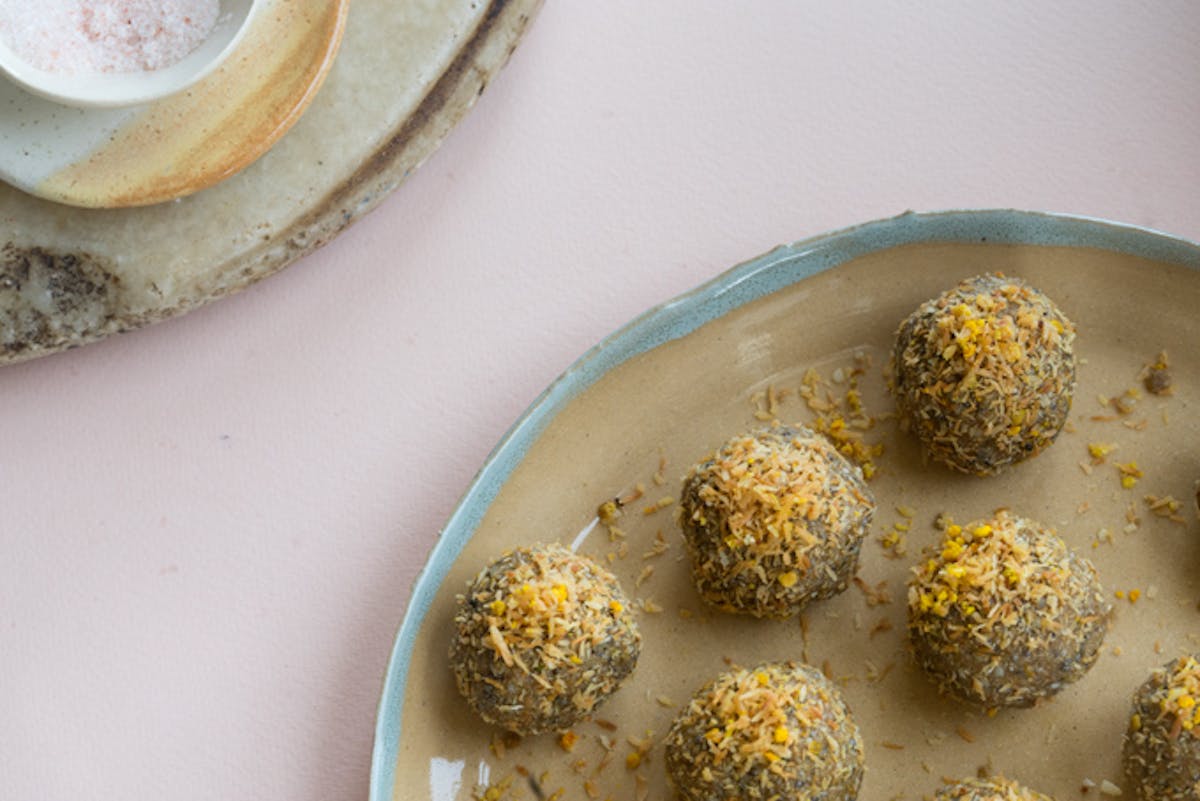 If you're sitting next to me on the bus, these very well might be in my purse. And if you were on my recent flight, they were most definitely in my carry-on (along with three of these quinoa burritos) - laugh/cry. Snack balls, energy bites, zoom balls - these little bite-sized treats check all the boxes. I'm going to go out on a limb and say this version, in particular, is extra special because they're made with quinoa flakes - imagine rolled (or instant) oats but made from quinoa instead. A brilliant, super versatile ingredient I've been playing around with a lot lately. What else? Sunflower seed butter works as the binder for all sorts of other goodness including toasted coconut, and a good amount of hemp-derived CBD oil and chia seeds. To achieve peak hippie snack status, I rolled them in a bee pollen coconut blend! They're great! Here's the video of how they come together...
I mention in the video that you can certainly substitute oats if you aren't able to track down quinoa flakes. No big deal at all.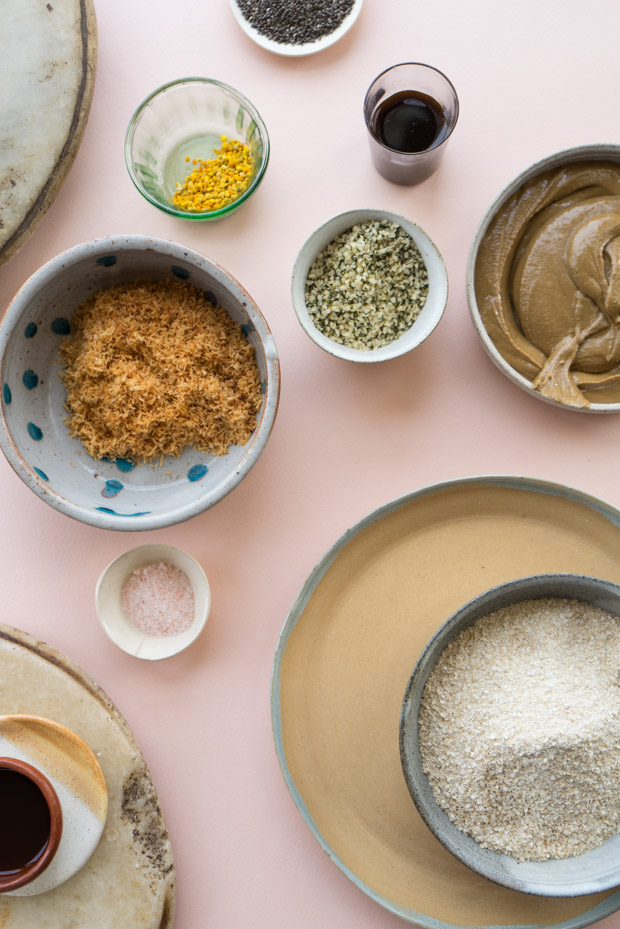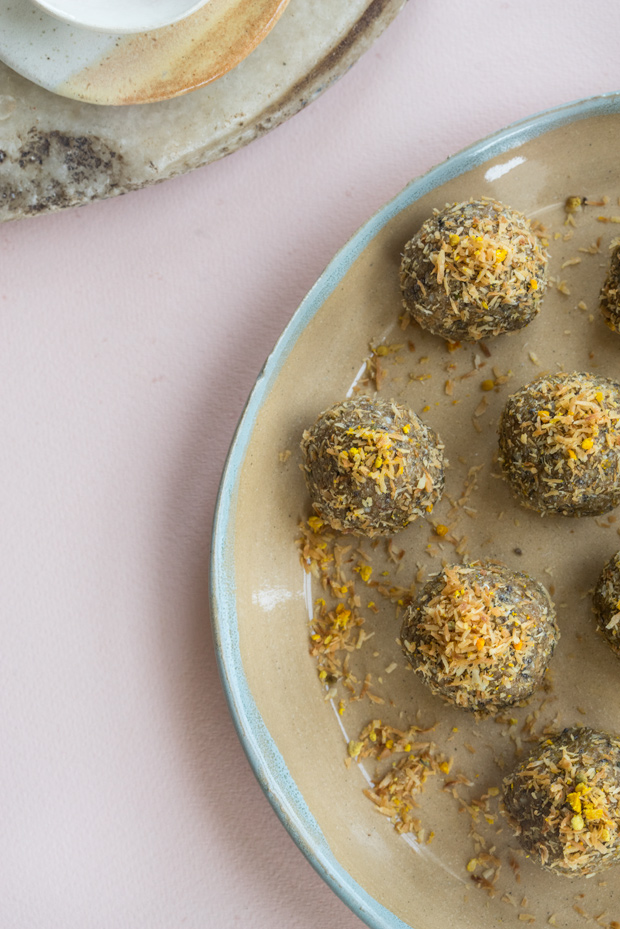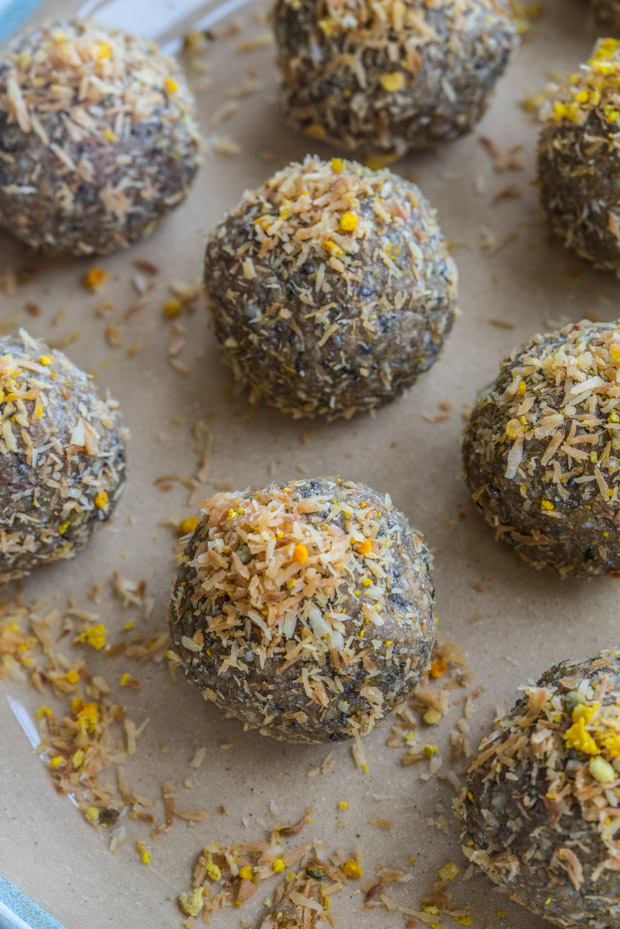 Quinoa Hemp Snack Balls
Start with all ingredients at room temperature. Also, different brands of nut or seed butter yield slightly different results, you can adjust as needed adding more nut butter or flakes until the mixture holds together nicely. To make these vegan, leave out the bee pollen.
1 cup quinoa flakes
2 tablespoons chia seeds

1/2 cup unsweetened, toasted coconut flakes, divided

1/4 cup hemp seeds (hemp hearts)
3 tablespoons coconut nectar (or maple syrup)
1 1/2 teaspoon vanilla extract
1/4 teaspoon sea salt, to taste
2/3 cup sunflower butter

1 tablespoon bee pollen, (optional)
Combine the quinoa, chia seeds, 1/4 cup of the toasted coconut, hemp seeds, coconut nectar, vanilla, and salt in a medium bowl. Toss until well combined. Add the sunflower butter, and use your hands to really work the ingredients together. Adjust a bit if necessary, adding a bit more seed butter if the mixture won't stay in a ball shape. Alternately, add more quinoa flakes if the mixture is too sticky. Shape into balls by hand, and roll in a coating made of the remaining coconut flakes and bee pollen. Arrange on a parchment lined baking sheet or plate, and refrigerate or freeze. Carry around in a small jar, or any small structured bento or container.
Makes 12-18 snack bites.