Signings & Little Flower School Recipe
Mish-mash post alert - pics from last week's Little Flower School event, next month's West coast book signing dates & a Green Lentil Soup recipe with Curried Brown Butter.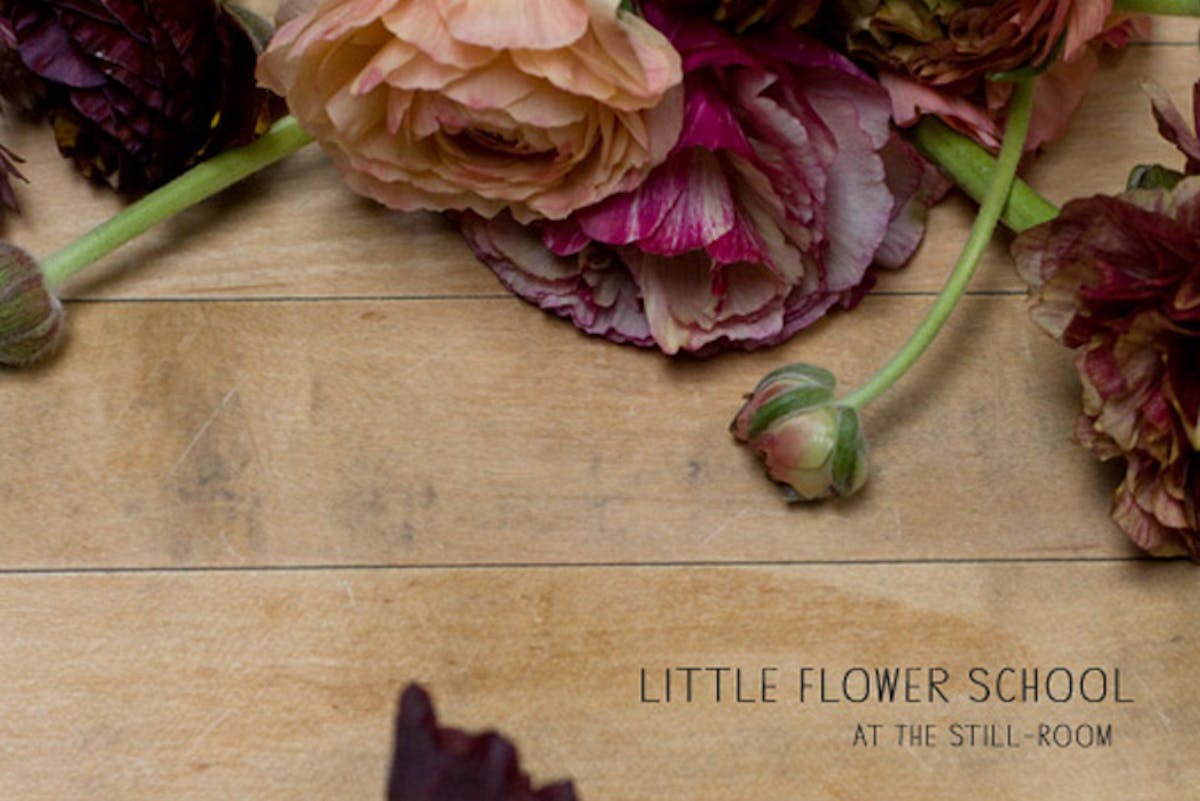 I like to mix and match. It's been a bit of a recurring theme in my life. One of the (many) things I enjoyed about working on TED years ago, was helping to put together an event where, say, one minute you'd have Stefan Sagmeister speaking on happiness and design, followed by Malcolm Gladwell on the pursuit of the perfect spaghetti sauce. Flash forward a handful of years, and I don't do much in the way of events anymore, but when I do, I like for them to be inter-disciplinary, alongside people who love their work or craft. I thought that I'd share pictures from one such event today, and then let you know the details of my upcoming West coast book signings.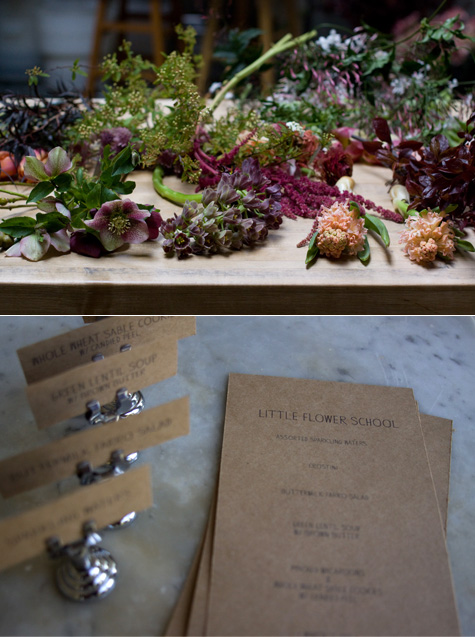 I'm a bit slow getting this together, but last weekend I was fortunate to work (and play!) alongside a whole lot of talent. I've been a fan of Little Flower School for quite some time now. Nicolette and Sarah make stunning arrangements, and I kept hoping I'd be able to take one of their classes in Brooklyn at some point. As fate would have it, they came to California first and we put together a beautiful day of flowers, food, and new friends at June Taylor's Still-Room in Berkeley. Such a nice way to spend a drizzly Sunday.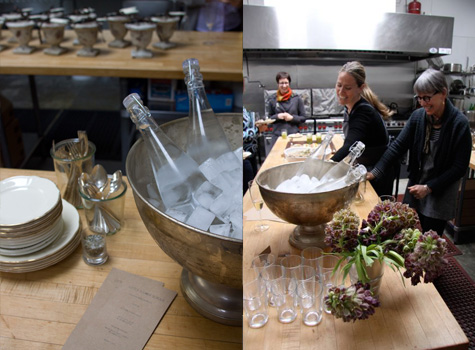 I made a few things for lunch - sparkling water spiked with June's syrups, crostini with goat cheese and yellow split peas from SNC, Green Lentil Soup with Curried Brown Butter from the new book. I made super-teensy versions of these, and also whole wheat sables studded with June's candied peel (I'll try to post that recipe soon).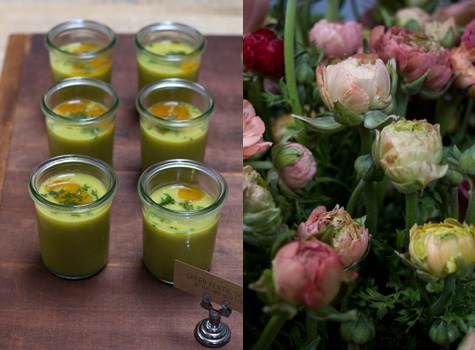 Now, I know a number of you feel cheated if I don't close out each post with a new recipe, and there is one! It's the lovely little soup pictured above. As I mentioned up above, it's from the new cookbook - but you'll have to hop over and visit the ladies at Remodelista for the recipe, I gave them first dibs on it - Green Lentil Soup with Curried Brown Butter. I think I tapped out the number of recipes I can post from the book, here on the site, with the PDF sampler. ;)
If you're interested in seeing more photos from the event, Remodelista has a more detailed write-up. Here's the Little Flower School post about the class. And Little Flower School on Flickr as well. Another thing worth mentioning - some people don't know that you can visit June's Still-Room & Shop in Berkeley. You absolutely can. It's a beautiful space, and always inspiring. She's open Tuesday - Friday, 11 AM - 4 PM, and on weekend class days as well.
Now, looking forward. I'm over-the-moon excited about doing a handful of book-signings next month - west coast for now. One in San Francisco. One in Berkeley. One in Portland at The Cleaners. And one in Seattle at Spare Room, with the chance of a separate afternoon signing that I'm still working on. I'm teaming up with Kim Boyce in Portland, and Lara Ferroni in Seattle. Can't. Wait. I'm hoping we'll have some other special guests & familiar faces at those signings as well. I'll post reminders as the dates get closer, but this is the jist of it. Can't wait to meet more of you in person. xo