Zucchini Ricotta Cheesecake Recipe
A savory, summertime ricotta cheesecake recipe made with shredded zucchini, dill, garlic, and Parmesan cheese. Perfect picnic or brunch fare.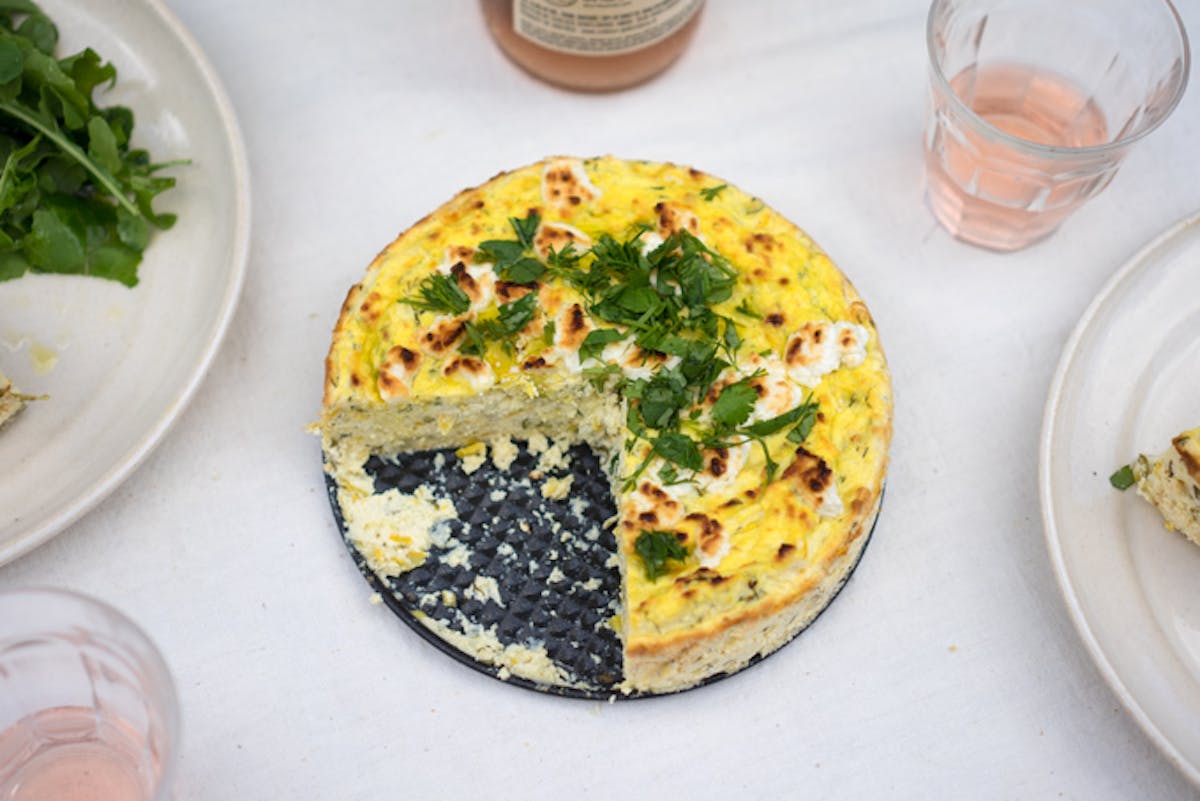 This has been a favorite recipe ever since I initially posted it in 2008. I threw together a zucchini-flecked ricotta cheesecake after a summer visit to the farmers' market. The green and yellow squash skins along with a nice amount of chopped dill visually pepper the interior of this savory cake. I used just enough egg to hold things together, creating a simple batter made primarily of ricotta cheese but also flavored with a bit of garlic, shallots, lemon zest, and a few straggler ingredients I found lounging around the kitchen seeking higher purpose. Lighter and less egg-y than a quiche it takes a while to bake, but minimal time ahead of that. Along with a few sides, it would be a welcome addition to any picnic basket, camping trip, or brunch.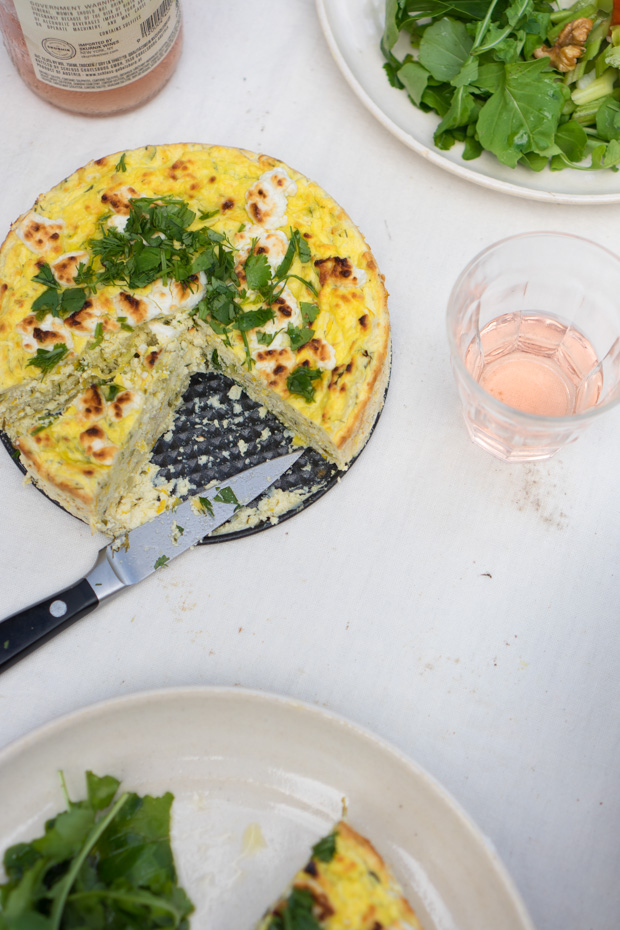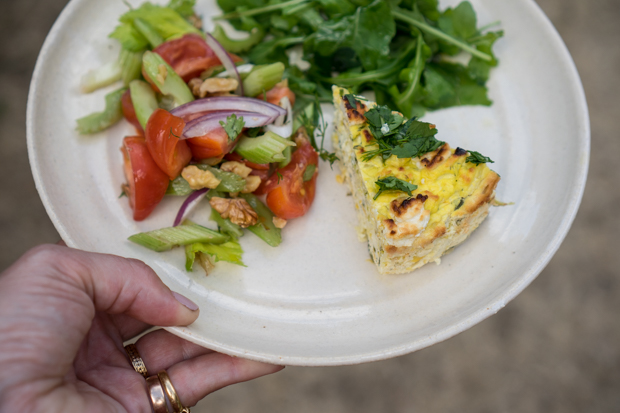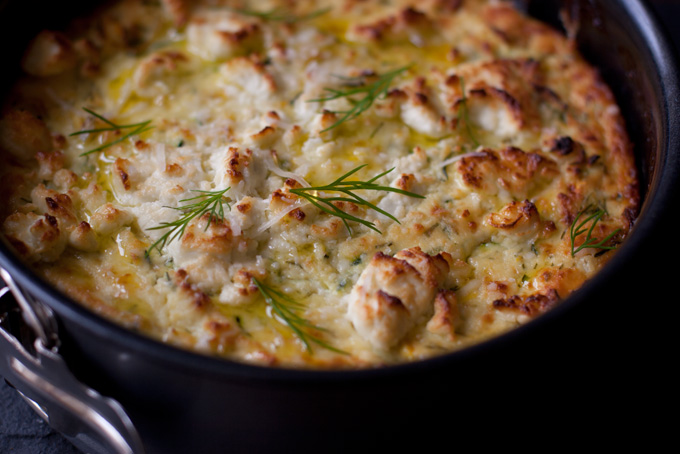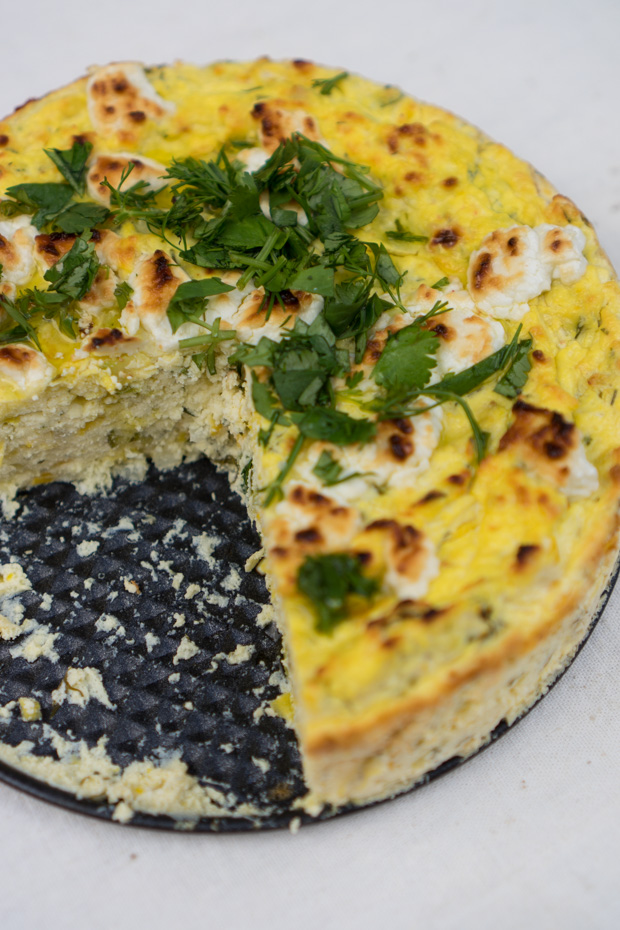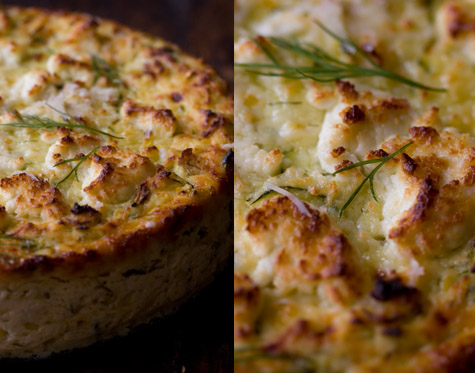 Keep in mind this is a ricotta based cheesecake - not one based on cream cheese. The texture is going to be different (and delicious) in its own right .
Zucchini Ricotta Cheesecake
To shred the zucchini use a box grater - most micro planes are too fine, you want shredded zucchini, not mush. Feel free to play around with the "add-in" ingredients - for example, use whatever chopped herbs you like. I had dill on hand, and I like how it tastes with summer squash, so dill it was. I suspect anything from chopped olives, sun-dried tomatoes, or chives, to spices, chopped spinach, or corn would work here. Also, when I have the time and inclination I'll drain the ricotta through cheesecloth to get even more moisture out of the cake, but to be honest, most times I won't bother. Lastly, I use a springform pan here, but you could use an equivalent baking dish or deep tart pan as well.
Ingredients
2

cups

zucchini

unpeeled & grated

1

teaspoon

fine grain sea salt

2 1/2

cups

ricotta cheese

1/2

cup

Parmesan cheese

freshly shredded

2

shallots

chopped

2

cloves

garlic

chopped

1/4

cup

fresh dill

chopped

zest of one lemon

2

large eggs

well beaten

1/3

cup

goat cheese

crumbled

1/2

tsp

olive oil

drizzle
Instructions
Preheat oven to 325F degrees, racks the middle. Butter/oil a 7-inch springform pan.

In a strainer, toss the shredded zucchini with the salt and let sit for ten minutes. Now aggressively squeeze and press out as much moisture as you can. Then squeeze some more. Set aside.

In the meantime, combine the ricotta cheese, Parmesan cheese, shallots, garlic, dill and lemon zest in a medium bowl. Stir in the eggs and continue mixing until well combined. Now stir in the shredded zucchini. Fill the springform pan with the ricotta mixture and place on a baking sheet. Place in the oven and bake for sixty minutes. If there is any moisture left on top of the cake at this point, carefully use a bit of paper towel to dab it off. Now sprinkle with the goat cheese and return to the oven for another 20 to 30 minutes or until the goat cheese is melted and the cake barely jiggles in the center (it will set up more as it cools).

At this point, if the cake is baked and set, but the top isn't quite golden, I'll zap it with the broiler (just about a minute) to get a bit more color on top. Remove from the oven and let cool five minutes, then release the cake from its pan. Cool completely, serve at room temperature drizzled with a bit of olive oil and a few sprigs of dill.
Related Recipes
More Recipes
Popular Ingredients