Holiday Gift Guide for Cooks (30+ ideas)
A holiday gift guide for cooks and culinary enthusiasts focused on small producers, and products you will genuinely use and love.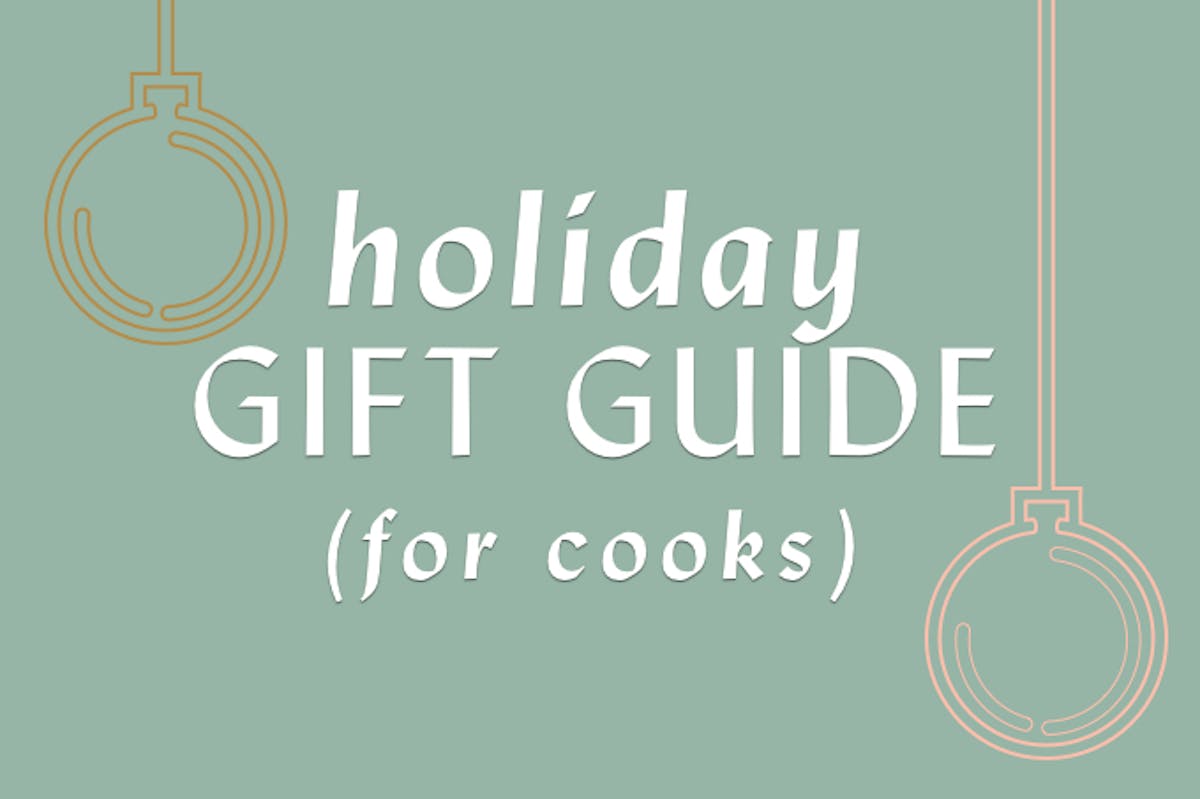 Happy holidays all! What you see here is a holiday gift guide for cooks and culinary enthusiasts. I get asked for ideas every year, and know it can be tricky to find a thoughtful gift for the chef (or serious home cook) in your life. So(!) here's my gift guide - one that primarily highlights small producers, and products I genuinely use and love. And, if you don't spot something here, I also posted a round up of 15 Great Culinary Gift Guides yesterday.
St. Agrestis Amaro & Townshend's Kashmiri Amaro
An after-dinner sip of amaro always hits the spot. And, part of the fun is tasting all the different ones available. These are two recent favorites in gift worthy bottles. The Townshend is chai-spiced, which, honestly, I thought might be a miss. Instead it is surprising, balanced, and feisty - in the best way possible.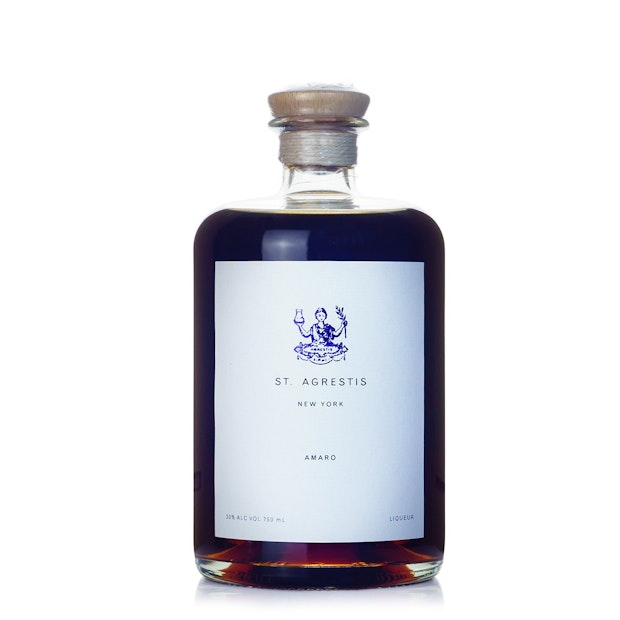 Jacob May Cutting Boards
Jacob May end grain kitchen boards are contemporary classics. Heirloom quality, they get better each year. I've had mine for five or six years now (!?) and love it more each time I reach for it. The recipient of one of these should be extra, extra special ;)...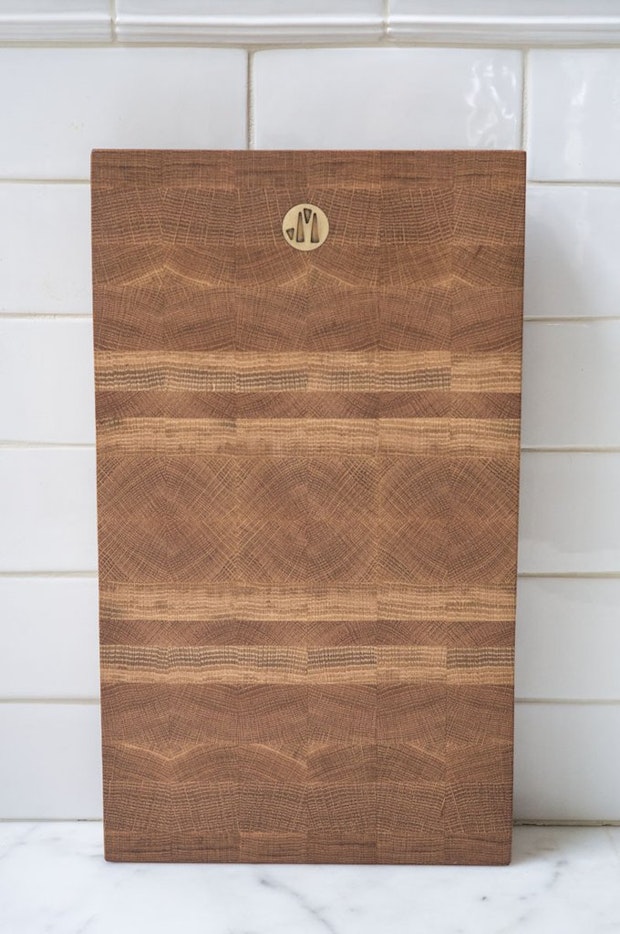 Donabe & Japanese pantry
I love cooking in clay pots, and despite a real effort to scale back, have growing collection of them. Toiro Kitchen is my favorite source for donabe, Japanese clay pots. The Kamado-san double-lid rice cooker is my favorite, but I also love the Ibushi Gin donabe smoker. Beyond donabe, everything in Naoko's Torio Kitchen is gift-worthy, and a selection of the pantry items would make a great basket. If you can visit the Los Angeles store do it. You'll find a helpful staff to explain their incredible selection of donabe, pantry items, and Japanese tableware.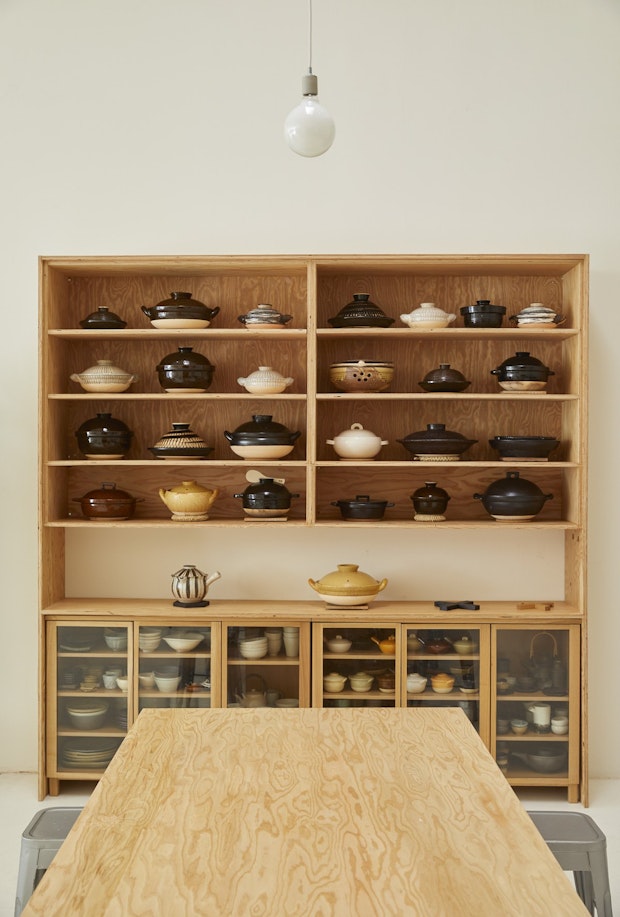 All things Herriott Grace
Vitamix 7500 in white
I bought one of these years ago, and my pureed soups, smoothies, and nut milks have never been silkier. It is really is that good. In the years since, I've also experimented with other blenders, as well as the little Magic Bullet - and, at a much, much lower price point. Nothing I've tried comes close to this big guy. You know those commercials where someone gets a car with a bow in the driveway? That's the realm we're in. The Mercedes of blenders.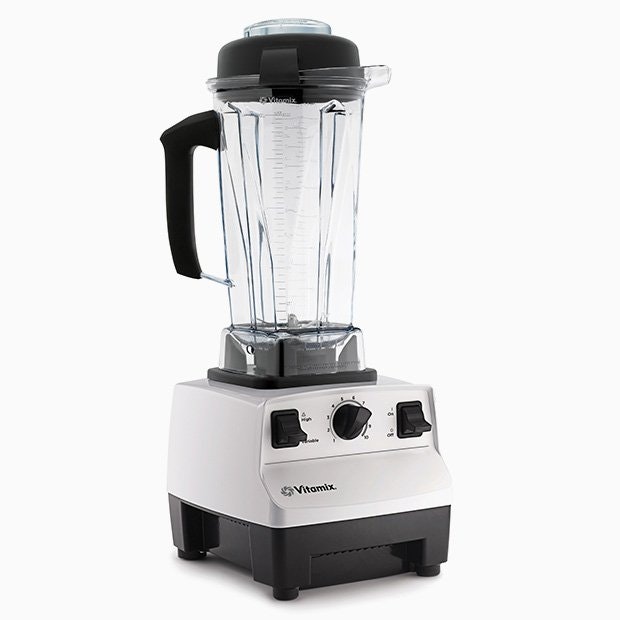 Zwilling J.A. Henckels Pure Stainless Steel Can Opener
A can opener for a gift? This is the smoothest can opener I know, it quickly opens cans with precision every single time. Wayne and I sometimes fight over who "gets" to open the can. 
Iris Hantverk brushes
Here's the entire Iris Hantverk kitchen line of brushes. They are beautiful, utilitarian, and a simple pleasure to use.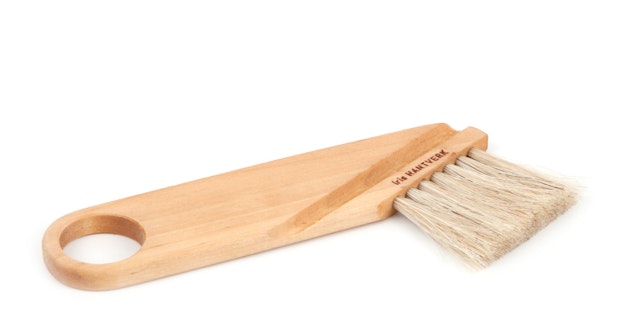 Weck jars plus wood lids
A set of Weck jars is a great gift. They stack nicely, and help turn chaos into calm. All my favorite dried beans and pulses go straight into them. I also use them constantly in my refrigerator (below), in the quest to minimize plastic, and single use containers.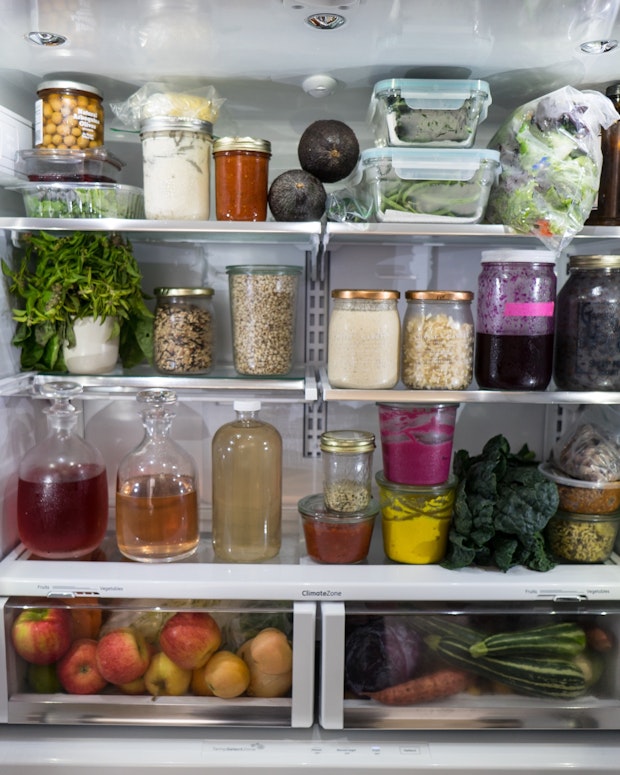 Levo oil
I put this on my personal wish list. It just seems like it would be a blast to experiment with. I like to think that I'm not one for gadgets, wifi-connected devices and single-use appliances, but this is the sort of thing I can't resist. For the right person who likes to experiment in the kitchen, this is going to perfect. Lots of cool ideas, ratios, recipes on their site if you poke around.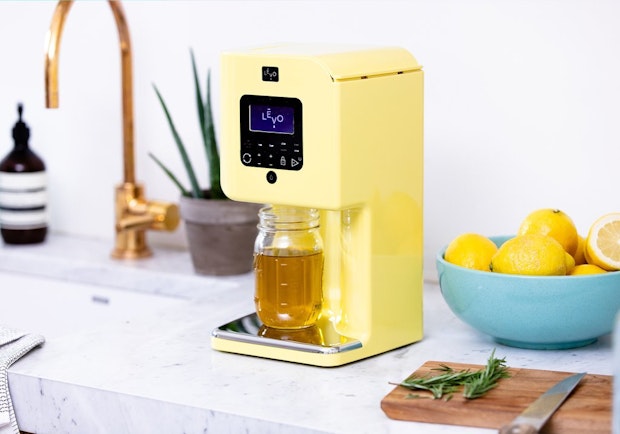 Moccamaster in white
We're currently an espresso (and lots of tea) household, but friends have told me this is a great combination of style and functionality.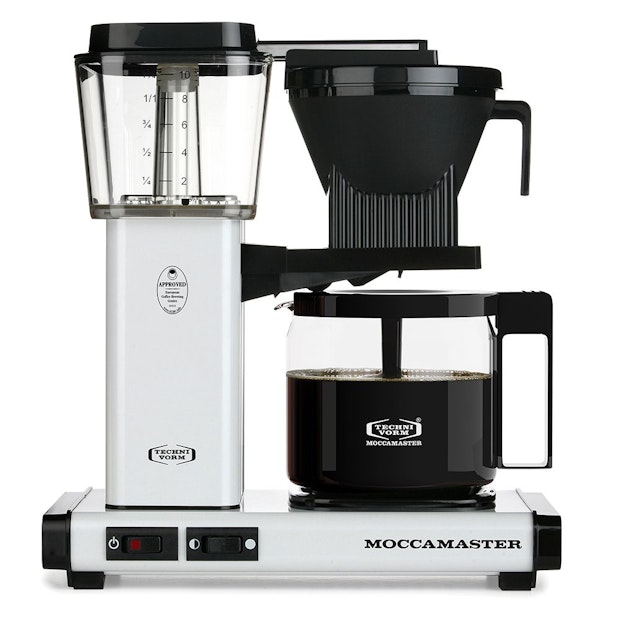 Jenni Kayne Tableware
Jenni Kayne always has a great selection of bowls and tableware (the wood bowls!). They're the sort of kitchen items that get better and better the more you use them.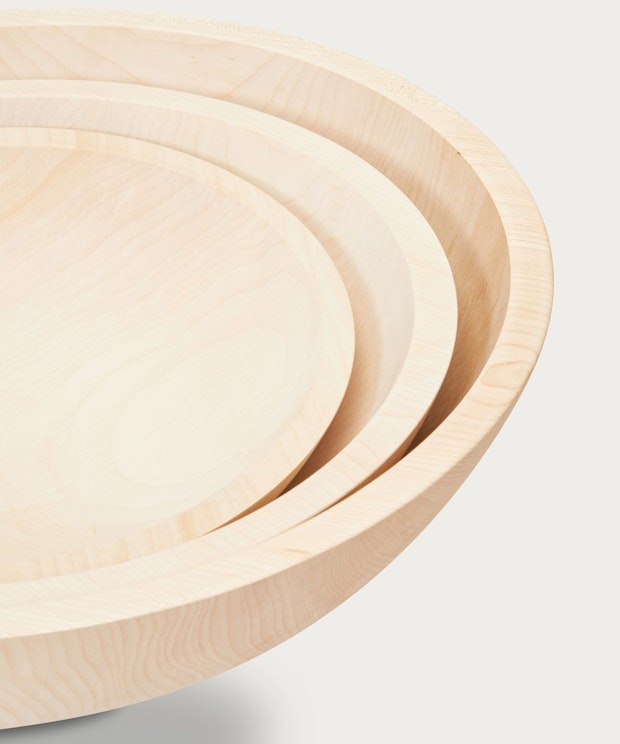 Wonder Valley Olio Nuevo
I've been working my way through a bottle of the Wonder Valley Olio Nuevo (Thanks Chanda!). Made with olives harvested in October 2018, this is the fresh, bright stuff. Limited to 600 bottles.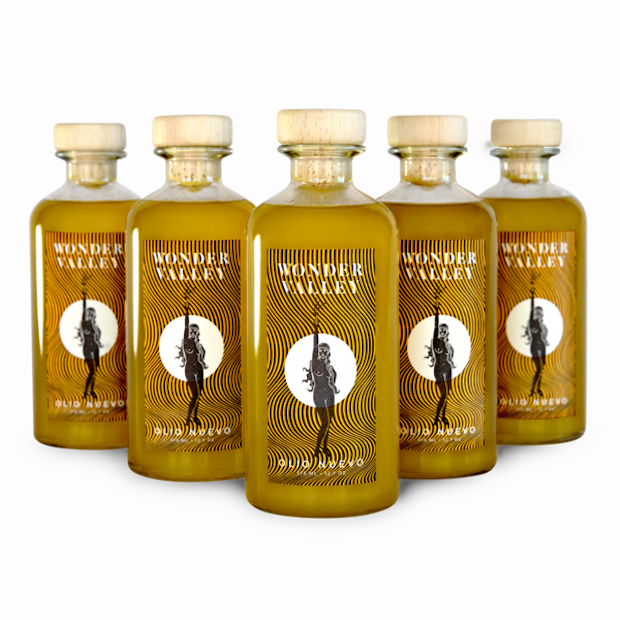 Diaspora Co. Turmeric
Sana's Diaspora Co. sources turmeric from Andhra Pradesh, India. It is some of the best you can buy.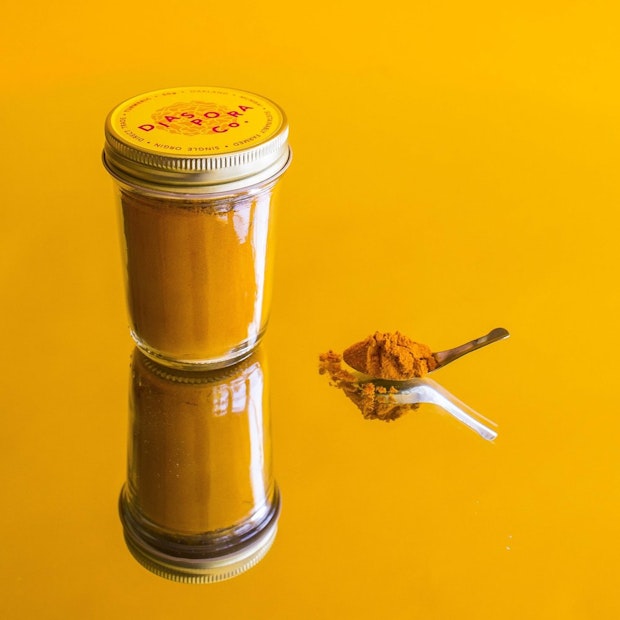 Coffee Manufactory Holiday Bundle
Not sure if you knew, but our friends at Tartine and Tartine Manufactory have a coffee venture. And like everything they set their sights on, it's spot-on. Check out this holiday gift bundle.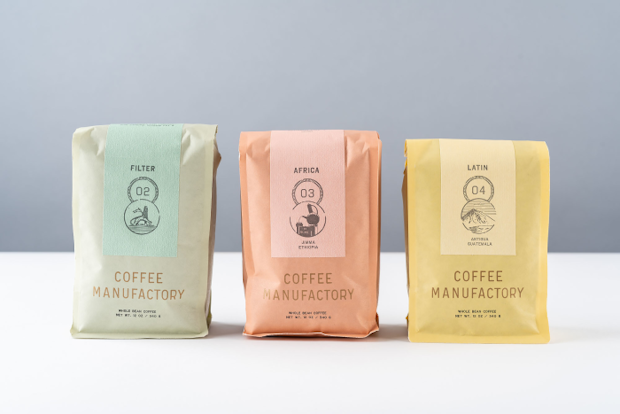 Breakaway Matcha
Eric Gower's Breakaway Matcha is one of the best sources of matcha tea in the United States. A great gift and introduction to the different grades of matcha is this matcha flight.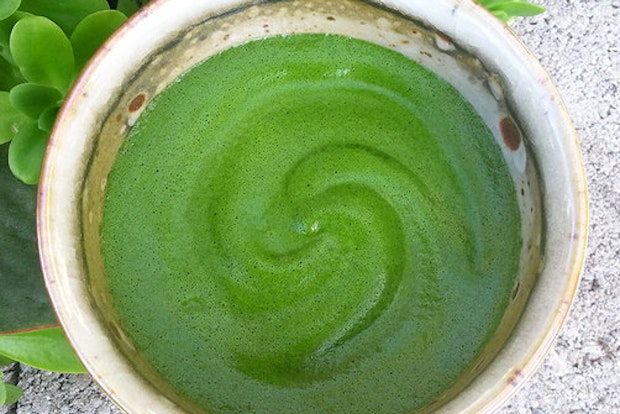 Lord Windsor Coffee
A local fav in Long Beach - a few bags of the Costa Rica blend or No Stresso Espresso in this colorful packaging brighten a friend's morning ritual.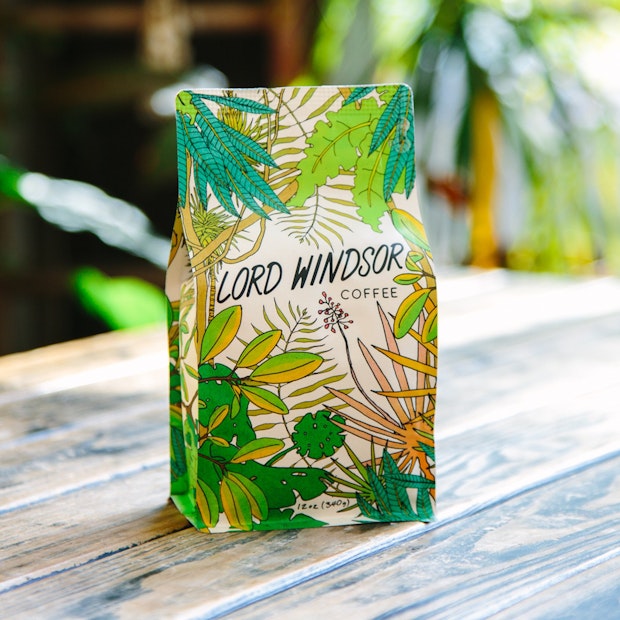 Canyon Coffee
Ally and Casey's Canyon Coffee never disappoints - I like the Colombian blend, but they also offer gift packages. If you're on the West coast, keep an eye out for them at a bunch of holiday markets, where you can have a cup in person.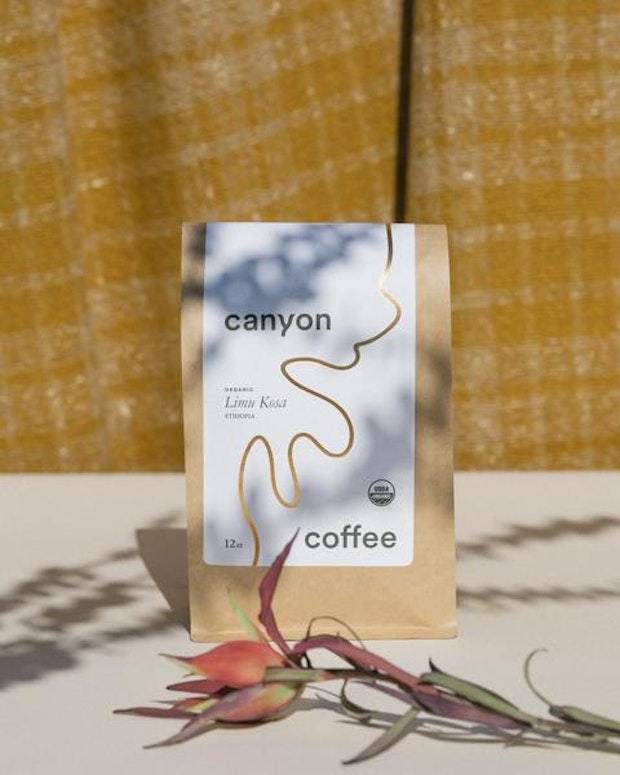 For the adaptogen enthusiast: The O'CLOCKS - More about them here. And the collection as trio here.
For cooking Inspiration on Cozy Winter Nights - Strudel, Noodles and Dumplings: The New Taste of German Cooking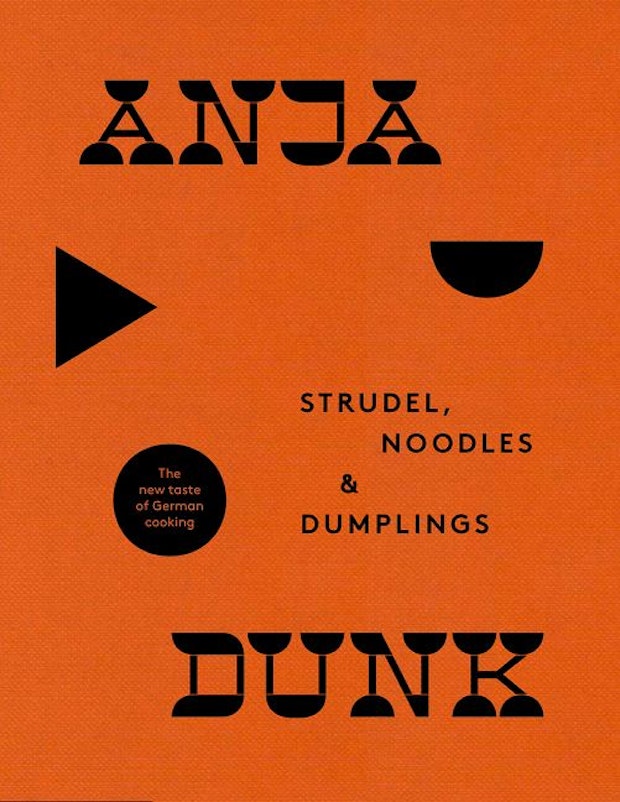 Ila Black Lava Salt
The perfect finishing element for anything from salads and spreads, to cookies or homemade crackers - we love the Ila black lava salt. Bonus points for the beautiful, weighty, black on black packaging.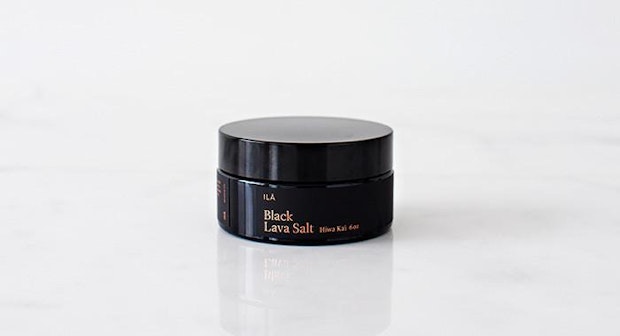 Song Tea White Dragonwell
Peter Luong carefully sources tea from China and ships it back to the states with temperature control, so you get the freshest, most subtle flavors. I love the white teas in particular, and the description of this one with notes of chrysanthemum, rice milk, and marshmallow caught my attention.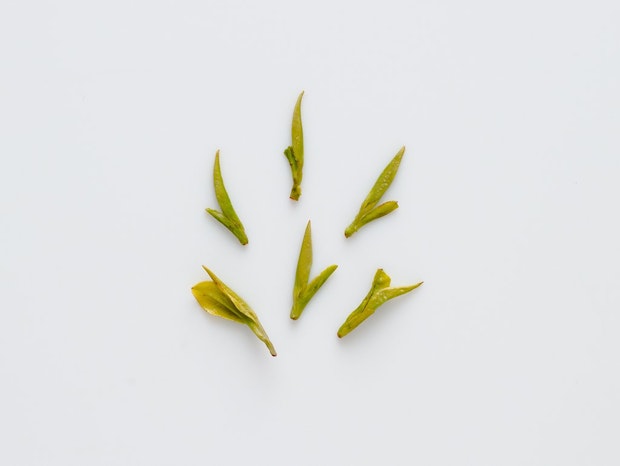 Leaves & Flowers Turmeric Wellness Tea
This is the herbal tea blend I drink the all the time, select the glass jar for gift-worthy packaging. I really enjoy all the L&F blends, and you can't go wrong with their seed tea, hibiscus blend, or peace tea (these are all the ones I buy most often) - I guess what I'm saying is, don't be afraid to experiment, because it's hard to go wrong here.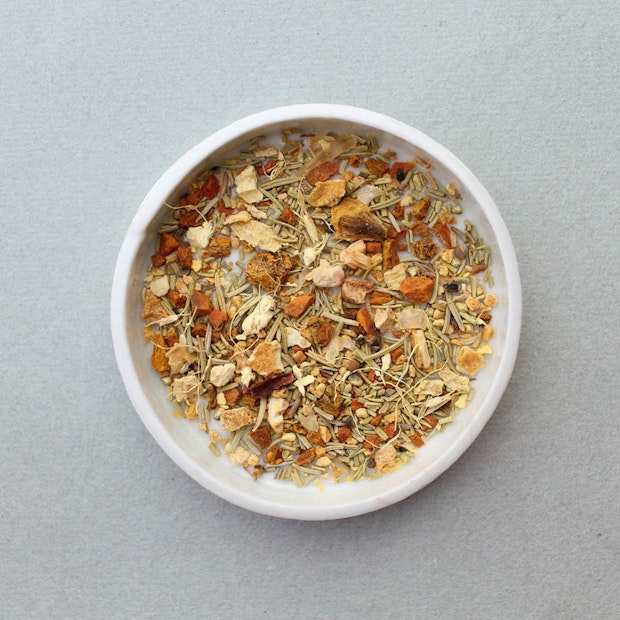 You've no doubt seen Sarah's classic fermentation crock, but her ramen and salad bowls deserve to be in daily rotation.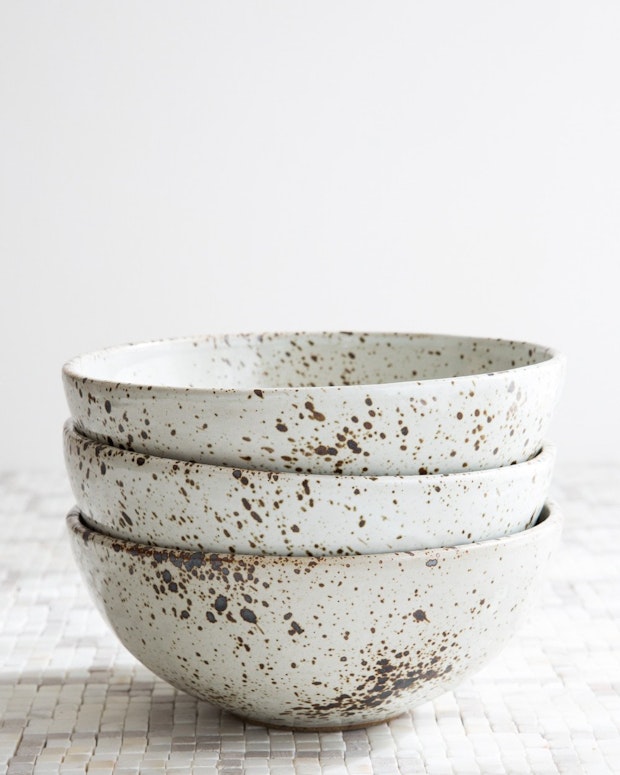 Malinda's pieces are all one-of-a-kind ceramics made in small kiln firings in San Francisco. We enjoy having them on the table and sprinkled throughout favorite corners of the house.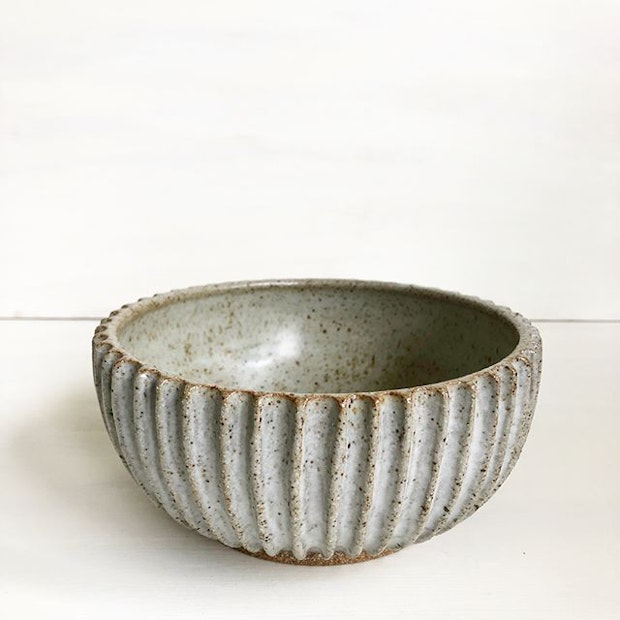 Nappalachia Cookies
For your favorite cookie lover. My pal Natalie kindly sent me a box of these as a house-warming present when we were moving into our new place. And, while all of these cookies are super A+, I promptly fell in love with the GF Chocolate Chocolate Peanut Butters. I mean, each cookie goes into the oven weighing nearly 1/2 lb. Laugh/cry.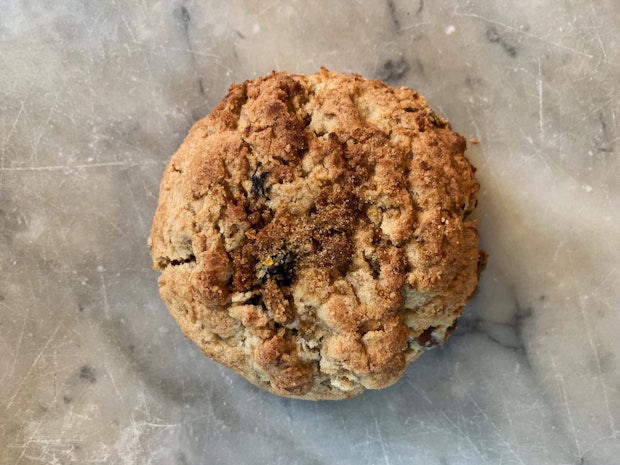 Luvhaus Ametrine
Sean has recently introduced bold glazes which pop on any table. I love this one called ametrine. For the bold table scape.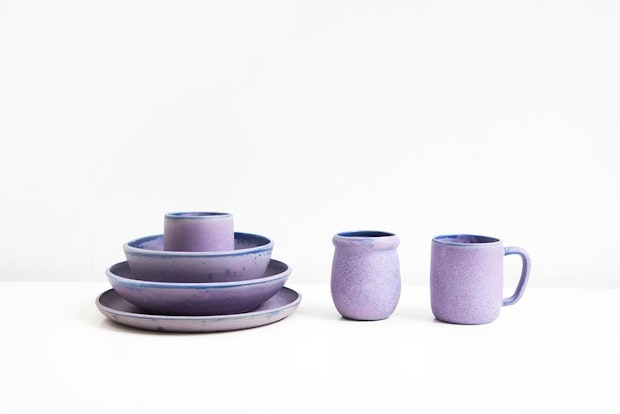 I'm never very far from a Colleen Hennessey bowl in my kitchen. They mix and match beautifully, can go oven to table, and are resilient (if you tend to be tough on bowls and plates).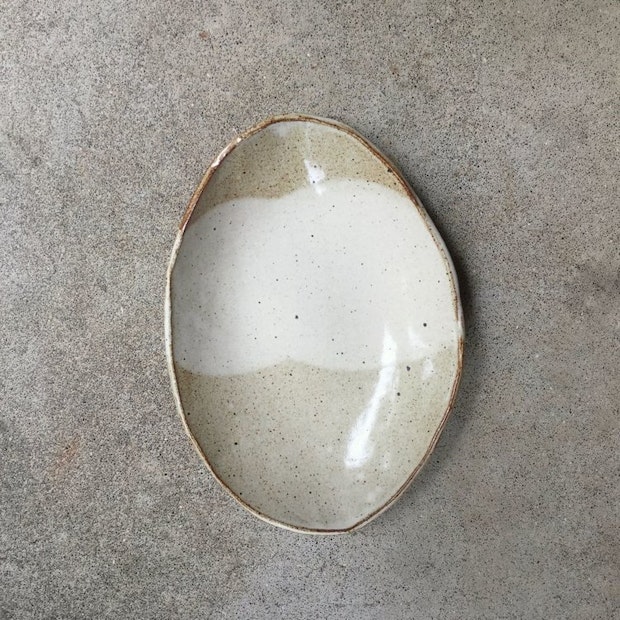 Earthen Ceramics
Julia opened a fantastic shop in San Francisco's Lower Haight neighborhood this year. But if you can't visit in person, her site has a good selection of her work.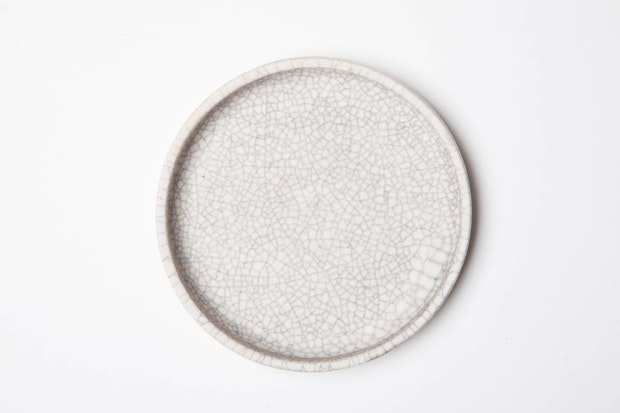 Julie Cloutier
Julie Cloutier's bowls and cups, (and her signature style) are a score for the minimalist cook in your life.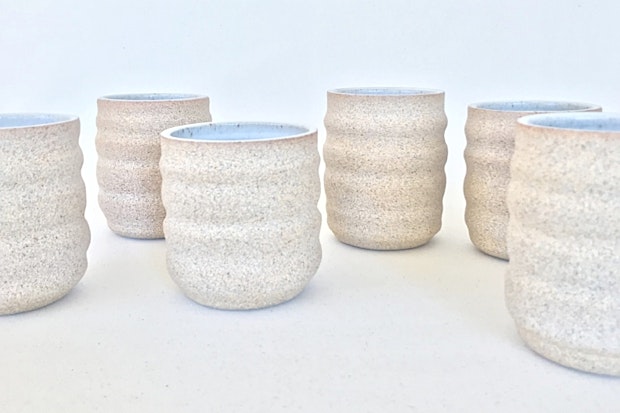 Happy happy holidays! And, I hope this has helped your gift buying process a bit :)! -h