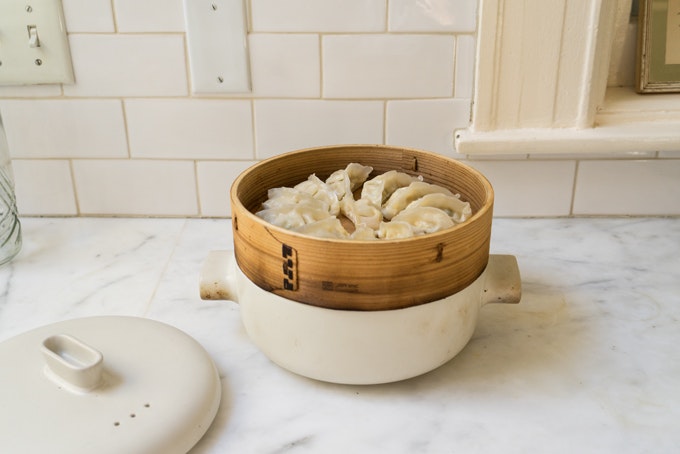 Using your Underutilized Steamer
From what I can tell, steaming is a fantastic, under-utilized cooking technique. There are a number of ways to go about steaming - bamboo baskets, plastic microwave steamers (I'm not a fan of heated plastic), and ceramic steamers. I find myself using steam as a cooking technique increasingly for a number of reasons. It's deceptively fast. It maintains much of the vibrancy and vitally of ingredients. It's one of the most healthful ways to cook, and (as you'll see) it's surprisingly adaptable. I get a lot of questions about this steamer in particular. It makes appearances in some of my photos and Instagram videos, is a best-seller over at the studio, and I use it for cooking a couple of times a week.
A bit of backstory, I came across the aforementioned ceramic-based "modern" steamer a few years back, bought one for myself, and liked it so much that I eventually started stocking them in the Quitokeeto shop. Like many cooks, up until that point, I used inexpensive bamboo steamer baskets, and was completely fine - using the baskets to steam dumplings or vegetables, primarily. That said, the baskets weren't used often enough, and I hesitated to upgrade my steamer set up, suspecting a new steamer would be another single-use culinary object that would collect dust. But that hasn't been the case. I use mine a few times a week, love it, and am coming up with new ways to use it all the time. I drafted a list of all the ways I currently use my steamer and posted it here as a reference. Whether you have a steamer like mine, bamboo baskets, or an insert for a larger pot - dumplings, tamales, eggs, are all fair game. You can browse my list of steamer ideas and inspiration here.