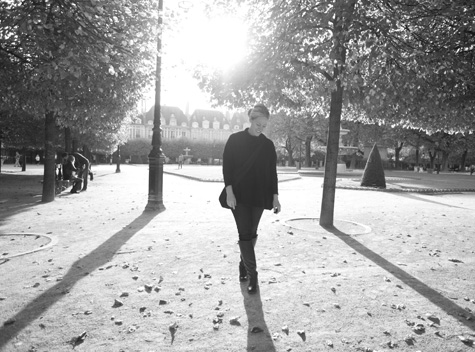 The premise this site was built on is best summed up in
two sentences: When you own over 100 cookbooks, it is time to stop buying,
and start cooking. This site chronicles a cookbook collection, one (vegetarian) recipe at
a time.
101 Cookbooks started in early 2003 when I looked up at my huge cookbook
collection one afternoon and realized that instead of exploring the
different books in my collection – I was cooking the same recipes over and
over. This site aimed to change that. In the years since, I've cooked many wonderful vegetarian recipes, vegan recipes, WFPB recipes, and (recently) Instant Pot recipes. Many of the recipes are my own, others are inspired by cooks and writers I admire. I've written four cookbooks, become a New York Times Best Selling author, and a two-time James Beard Award winner. Through it all, 101 Cookbooks has always been my home base. It's my playground for exploring ideas, and where I can interact with the cooks that invite these recipes into their own kitchens. Welcome!
In the beginning, I seemed to buy a new cookbook every time I stepped out the front door
– always with good intentions. I would regularly go through my collection of
books and magazines and carefully tag each recipe that piqued my interest. I
ended up with shelves full of books brimming with Post-it notes and drawers
full of recipes clipped from my favorite magazines – neatly organized by
course, flavor, region, or ingredient.
I made a resolution (although it turns out that I wasn't very good at
keeping it). I would stop buying cookbooks, or at least scale back, and
start trying new recipes. In the process I hoped to learn new techniques,
explore unfamiliar ingredients, discover/keep track of new recipes, document
my successes and failures, and hopefully inspire other cooks to do the same.
The site has evolved a bit since the early days. Now I choose and write about
the recipes that intersect my life, my travels, and my everyday interests –
often they are from my cookbook collection, sometimes not – they might come
from a friend or family member, or I might write about a recipe I created
myself. I focus primarily on natural, whole foods and ingredients. All the recipes on this site are vegetarian, many are vegan, many are whole foods plant based. I believe in the power of plants, home-cooked meals, and sharing a table with the people you love.
101 Cookbooks has been featured in numerous newspaper articles and is a
winner of numerous awards including the 2005 people's choice Webby Award for
best personal web site, you can read a selection of press clips here.
About Heidi
I'm Heidi Swanson. You can visit my personal site here if you like. I try to keep it updated with various projects I work on. I'm a San Francisco based cookbook author, occasional designer, shop owner – and creator of 101
Cookbooks. I like to travel, take pictures, make books, cook, and hang out with friends. On a professional front, my writing and photographs have been featured in The Washington Post, Vegetarian Times, Whole Foods Markets, and on NPR. Projects (past and present) have been highlighted in many national and local publications including the Wall Street Journal, LIFE, Shape Magazine, Vegetarian Times,
USA Today, Fast Company, Entertainment Weekly, Glamour, and the San
Francisco Chronicle. And through some stroke of good fortune, this book was on the New York Times bestseller list for a while.
Recent Press & Awards
This section is terribly out of date – my apologies!
2007 James Beard Foundation Book Awards Nominee – Healthy Focus, Super Natural Cooking
2007 Food Blog Award Winner – Food Blog of the Year
Telegraph.co.uk names 101 Cookbooks one of the 101 most useful websites: "…Enchanting recipe and foodie blog from a Californian cook who believes in good food. Subscribe to the email alert service and transform your cooking repertoire." (link to full article – 3/30/2008 )
Salon.com: Can this woman make quinoa sexy? – Article excerpt: "…In Super Natural Cooking, Swanson not only goes a long way toward helping "whole" foods shed their stale, hippie stigma but also makes a strong case for putting natural foods at the center of an emerging, modern, global cuisine. Her seductive recipes, like lime-bathed peanut salad and an updated (almost guilt-free) take on the classic Girl Scout Thin Mint cookie, reach out to cooks who want to eat smart but still do it in style. Without preaching, Swanson playfully shows readers five simple steps — including building a natural pantry, embracing grains, and cooking with an eye on color and super-foods — that should form the foundation of healthy habits. The result is enough to make any closet Cheetos muncher think we're lucky to be living in times when food that is good for you can actually taste good too." (link to full article)
United Press International: Eat To Live: At last a glamour health book – Article excerpt:"Good nutrition suffers from a bad image. It's hard for a slice of toast to compete with a Krispy Kreme. Which is going to make you salivate more? In any field we're really not smitten by what we suspect is going to be good for us. The contrived is so much more alluring. Think what designers do with Polar Fleece versus their designs for wool sweaters. It took the efforts of several Paris and Milan couturiers, over the course of several collections, to lift linen from its association with Birkenstock wearers and make it sexy enough to go with stiletto heels. Same problem with natural food.But that may be due for a change. At last a cookbook is coming that makes natural food appear glamorous and desirable." (link to full article)
Boston Globe: Blogs add a new ingredient to food writing – Article
excerpt: "[…] an increasing number of cookbook authors are getting their
start as bloggers. Heidi Swanson, author of Cook 1.0 and Super Natural
Cooking, which will be released in February, and Clotilde Dusoulier, author
of Chocolate & Zucchini: Daily Adventures in a Parisian Kitchen, due out in
May, were bloggers before they were cookbook authors. Their respective
blogs, 101 Cookbooks and Chocolate & Zucchini, are well known." (link to full article)
New York Times: Food for the People, Whipped Up by the People –
Article excerpt: "Some of the year's most-visited cooking blogs were by home
cooks and based all over the globe: Heidi Swanson runs 101cookbooks.com from
San Francisco, Clotilde Dusoulier runs chocolateandzucchini.com from Paris
and Connie Veneracion runs pinoycook.net from Manila." (link to full article)
2006 Food Blog Award Winner – Best Food Blog – Recipes
Food & Wine feature: How to be a Natural Cook – Article
excerpt:"During the dot-com boom, twentysomething entrepreneur Heidi Swanson
launched ChickClick, a hip Web site for teens. "I was working long days,
managing dozens of people and feeling totally stressed," she recalls. When
the Internet bubble burst, Swanson vowed to get back to a healthier
lifestyle. She turned to her enormous cookbook collection and began
chronicling her recipe experiments on 101 Cookbooks (101cookbooks.com) – which
has become one of the most popular food blogs…" (link to full article)
Finalist in the 2005 Weblog Awards (Bloggies) for Best Food Weblog.