A Few Favorite Things Recipe
A few favorite things - Winter 2007.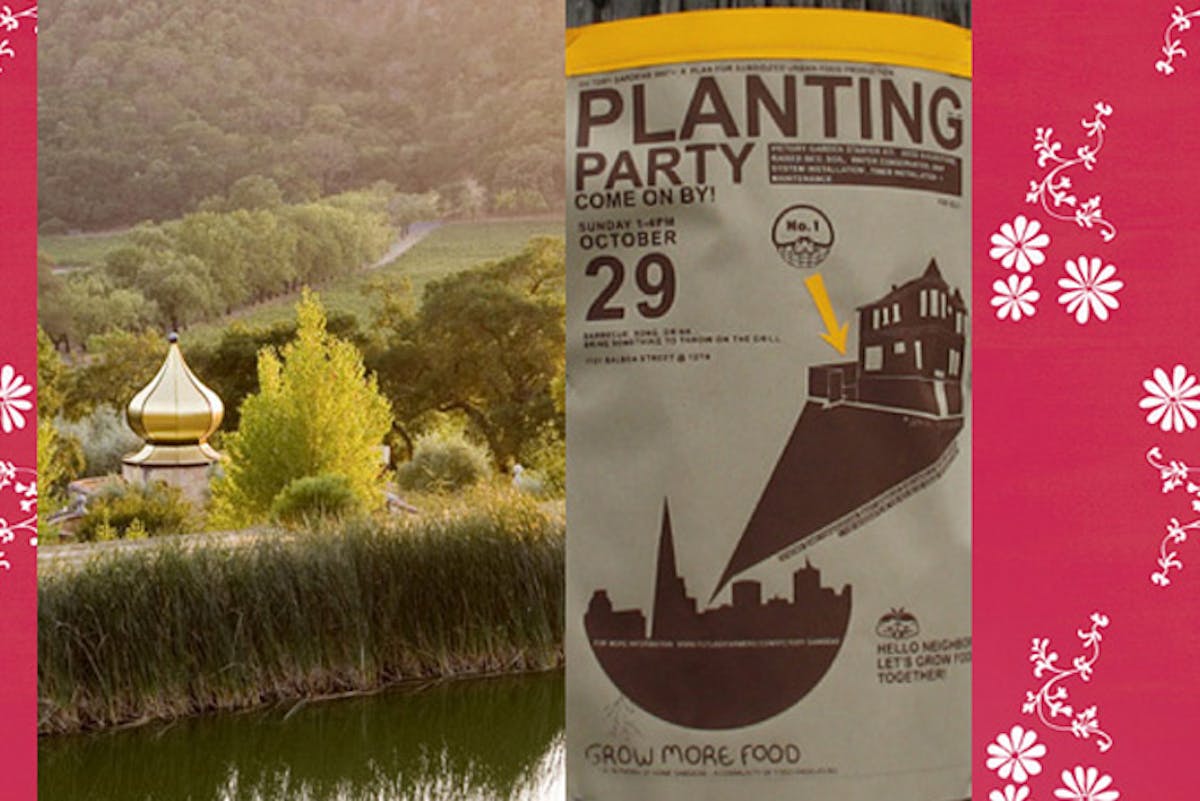 It has been a few months since I've pulled together a "favorites" list. So, here goes...
Victory Gardens
Amy Franceschini is working on a project that beautifully demonstrates how life, art, food, design and community can intersect to make a positive impact on the way we live. Some of you might remember the Victory Gardens of World War I & World War II? It was long before my time, but Amy's project is referencing history as it re-imagines these gardens and how we could deploy them again. I attended a talk last night at the SFMoMA where Amy presented her vision to a modest crowd. I spent the entire hour trying not to figit in my seat - excited to get involved, wondering what I could contribute to help push this project/movement forward. The archival images she presented and statistics she cited were both compelling and inspiring. A couple examples:
In 1943, 20 million Victory Gardens were producing up to 41 percent of all the vegetable produce that was consumed in the nation - it was my understanding that the bulk of this transformation took place over two years. In San Francisco and across the country public land was put to use, including portions of Golden Gate Park. Have a look at this garden near the front steps of San Francisco City Hall.
There are roughly 1822 acres of possible food production land in backyards, public lots, and undeveloped areas in San Francisco alone.
Imagine the benefits of a movement like this happening again... Locally produced, seasonal foods traveling minimal food miles. Kids (and adults!) reconnecting with where their food comes from. The emergence of a public network of seed banks preserving genetic diversity. The potential for neighborhood CSA programs. The decentralization of food production and independence from corporate food systems.
I'll keep you posted on how this project progresses, I hope it meets with great success. If any of you reading have any insight as to why the original gardens eventually fizzled, I'm very curious to learn why.
NAMA ROCOCCO Wallpaper Studio
NAMA ROCOCCO produces stunning artisan wallpapers. For those of you who appreciate the imperfections and tactility of letterpress - this is the wallpaper equivalent - and then some. The process involves hand-painting and then silk-screening each sheet of acid-free French paper. They mix their own paints to formulate their own colors. I look forward to the day I find the perfect wall that is worthy, and a wallet that is willing. I suspect the wallet will be the easy part of the equation.
Quixote Winery
After a long wait, Quixote Winery is now open to the public. This is a winery unlike any you've ever seen - as you come up the drive, just a few minutes off the famous Silverado Trail, you're greeted by a color-flecked structure free of straight lines, punctuated by a vibrant, gold-leafed onion dome. Hundertwasser believed that spending time under the dome would bring good fortune - at the very least it brings smiles and delight to those who visit.
The winery was profiled in the New York Times last week by Chris Colin, in an article titled, Where the Winery Itself Is a Little Tipsy. I smiled openly when I read the following quote,"...Tucked up in the golden hills, away from the stately villas and incongruously ornate mansions, sits what might seem the creation of a beautifully demented child."
A building like this is a statement, and as the article points out critics thought of Hundertwasser structures as "three-dimensional manifestos." Hundertwasser's manager, Joram Harel, lends insight, "Well, Hundertwasser agreed...He just wanted to show that the soul perishes in all these traditional buildings, and it's especially dangerous because you don't feel it happening. He felt the hidden longing of people to live differently."
The next time you are in Northern California, visit Quixote. Spend some time under the dome, pad around on the uneven floors, take a nap on the roof in a bed of wildflowers. This is the kind of place that has the power to change the way you think about what is possible in the world.
And a few other links I wanted to share:

Fine Line
I finally replaced my hair drier from high-school with this. Heaven.