A Big List of Things You Could Be Putting on Toast, Crackers, or Rice Cakes Recipe
Some nutritious, flavor-packed spreads, slathers, and toppings for anything flat and relatively crispy.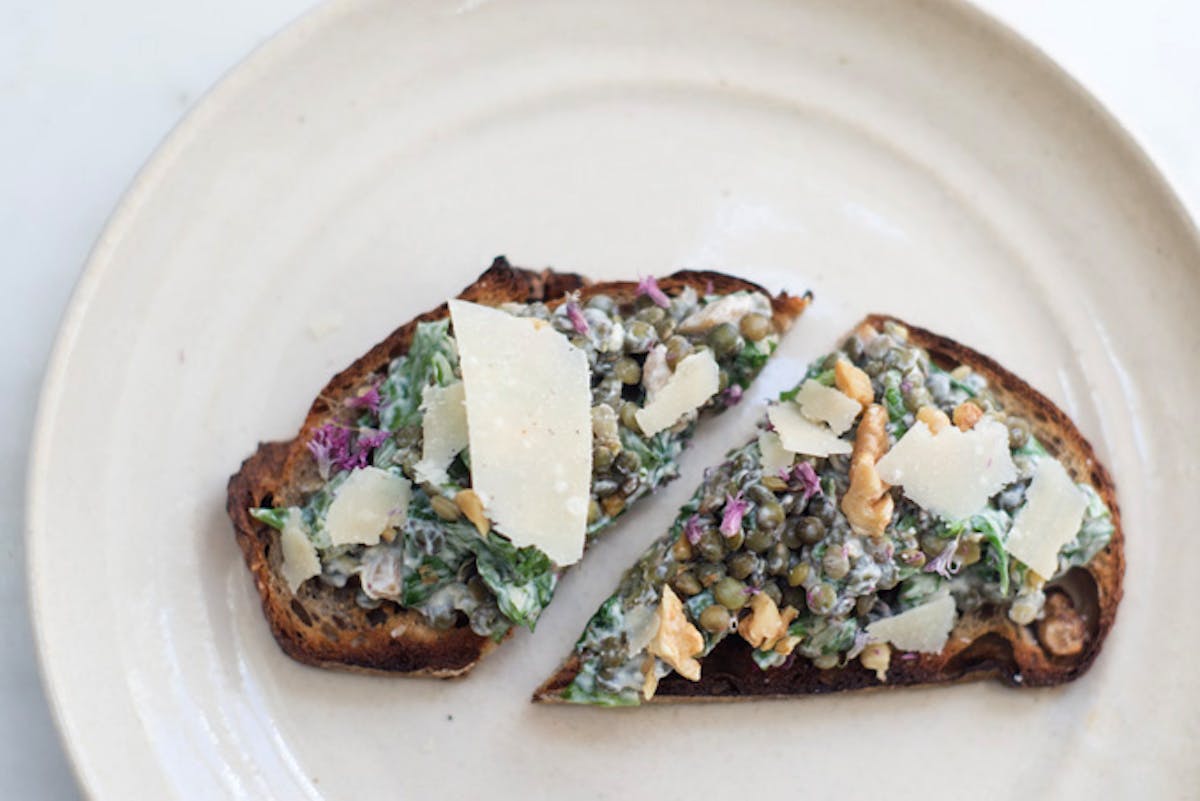 No need to get stuck in an almond butter & banana rut. Here are some nutritious, flavor-packed spreads, slathers, and toppings for anything flat and relatively crispy. Or, broadly speaking, toast ideas. Perfect for breakfast, light lunches, mid-day snacks. This list focuses primarily on the savory front.
1. Lentils folded into Yogurt, Spinach, and Basil - (101 Cookbooks) This was fantastically popular on Pinterest when I originally posted it (a bit of a surprise to me!). My advice? Make a double batch of the lentil topping. It features loads of spinach, a bit of garlic, and basil bound with greek yogurt. I love it on toasted walnut bread, but friends who can't handle gluten or wheat enjoy it wrapped in sturdy lettuce. Get the recipe here.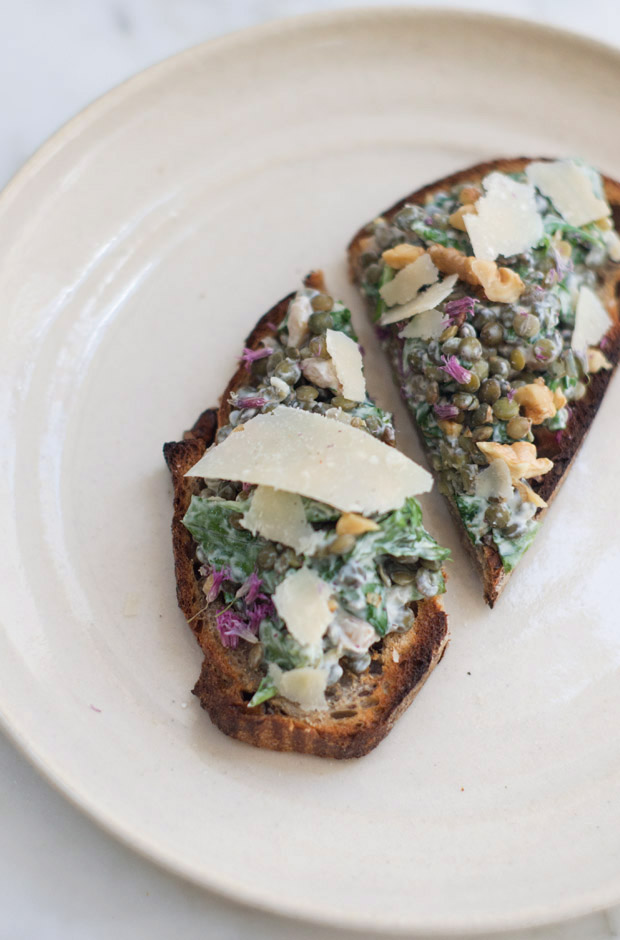 2. Grilled Kale Toasts - (Food & Wine)
Vintage Camille Becerra here, garlicky, mustard-forward kale tangles top rustic slabs of ciabatta bread.Get the recipe here.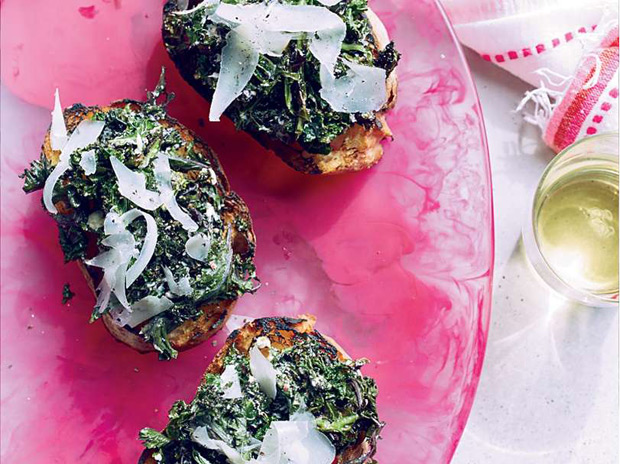 3. Sqirl's Avocado Toast with Pickled Carrots, Garlic Cream, and House Spice Mix - (The Delicious Life) Yes, a thousand times. This. Get the recipe here.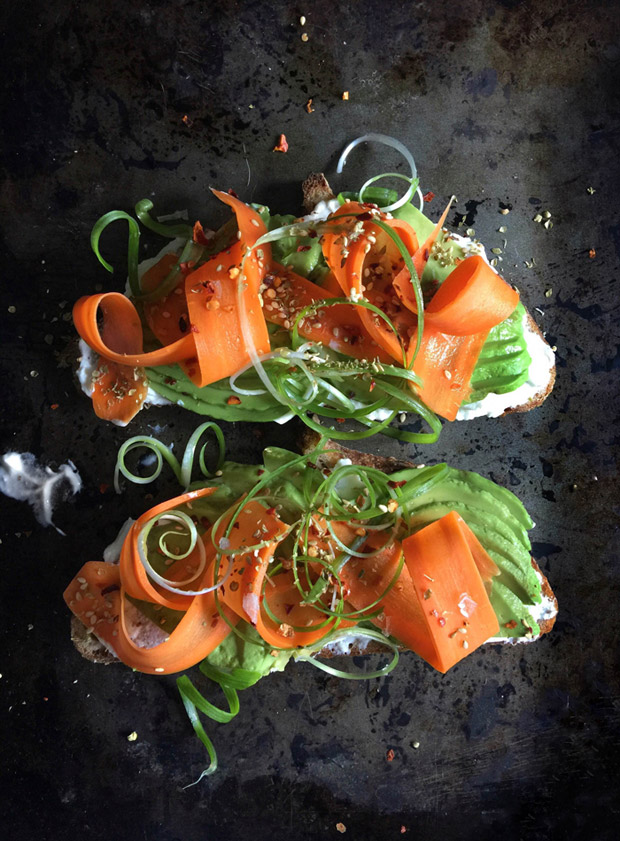 4. Creative Plant-based Toast ideas - (The Conscientious Eater)
Faith has a list of toast ideas here, but the one that caught my attention was the Creamy Sweet Potato Tahini toast! Get the recipe here.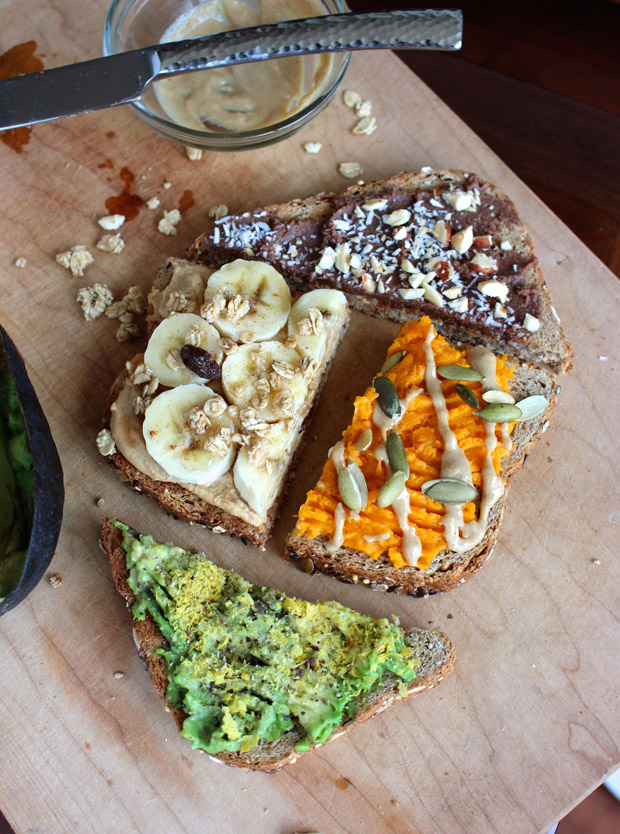 5. Kale Chip Avocado Toast - No recipe to link to, but I make this as a morning snack all the time. Smash some avocado on a piece of toasted whole-grain bread, and sprinkle generously with nutritional yeast and crushed kale chips. Finish of with a few hemp seeds, and a kiss of salt. I like post some of these little non-recipes on my Instagram.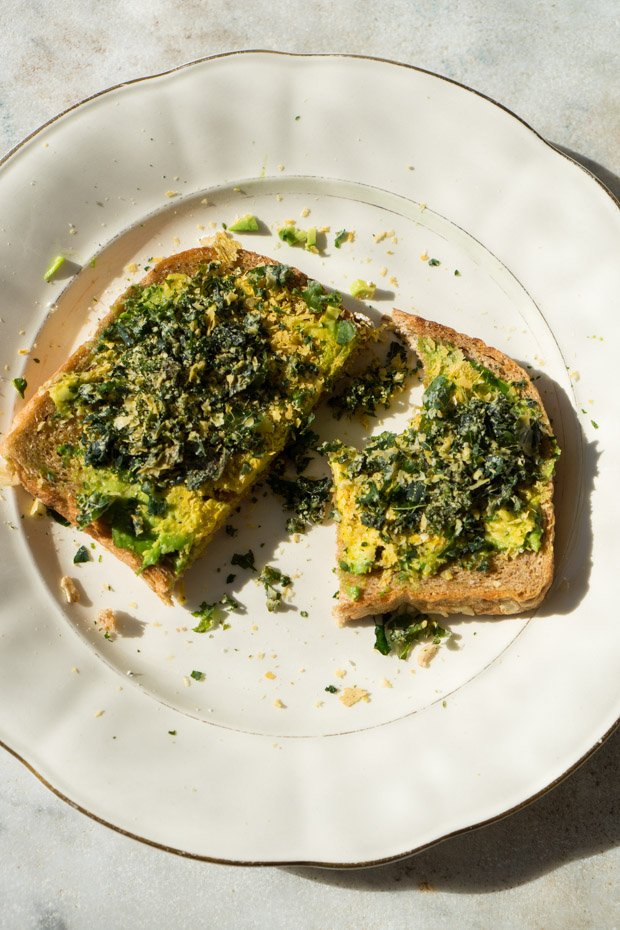 6. Epic Gjelina Mushroom Toasti - (The Chalkboard)
Arguably the most time-intensive toast on the list, but I love this as a fall starter option for a dinner. Get the recipe here.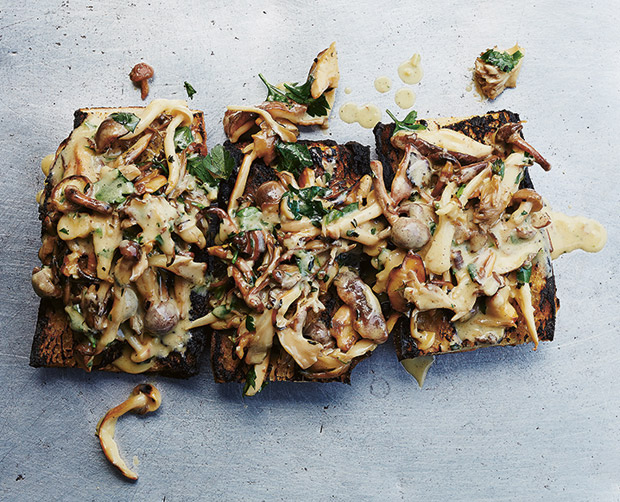 7. Beet Caviar - (101 Cookbooks) - A favorite. Track down the best, darkest rye bread you can find, and make this beet spread. The sweet earthiness of roasted beets is accented with toasted walnuts, chives, dates, a bit of booziness, and a swirl of creme fraiche. Look at the color! Get the recipe here.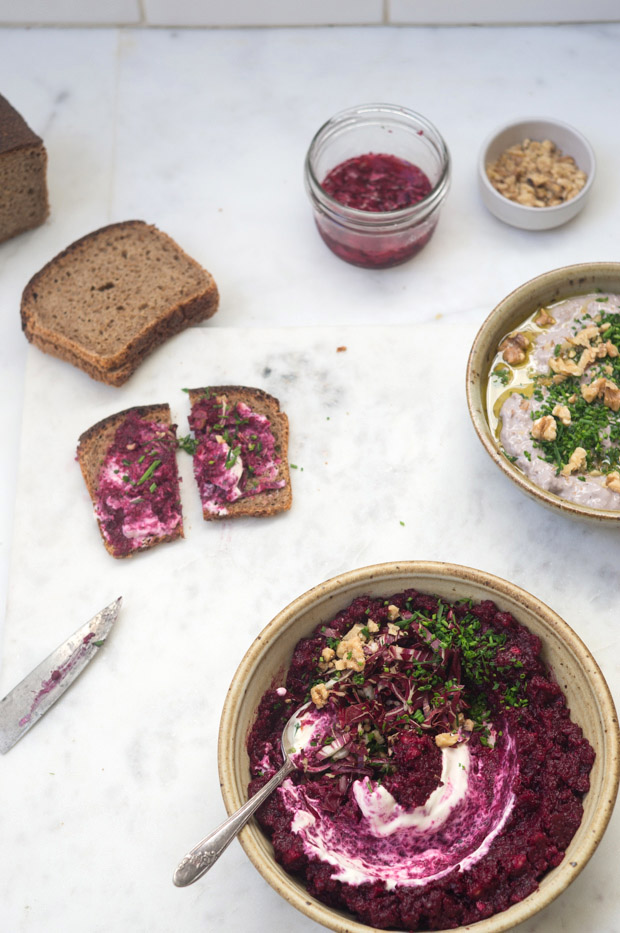 8. Joy Manning Wasa Lunch Crackers - Joy's crackers caught my attention on Instagram, have a look. Wasa crackers slathered with hummus, sprinkled with chickpeas, za'atar, and spicy kraut. Yes, please! Follow Joy here.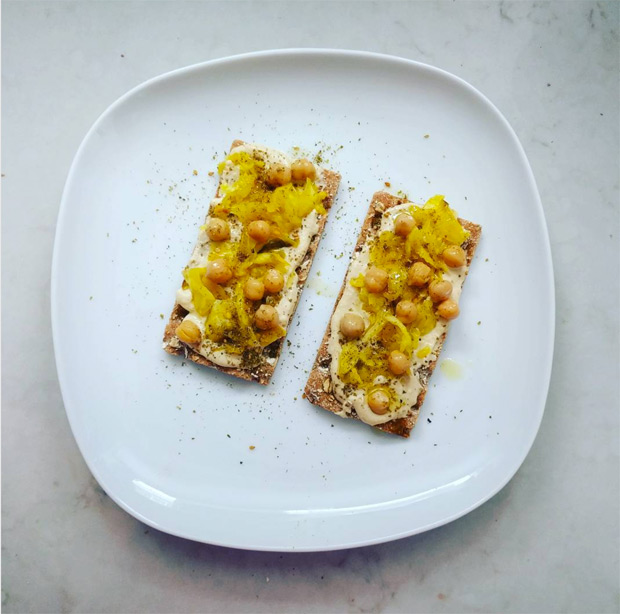 9. A Week of Putting Things on Rice Crackers - (101 Cookbooks) A diverse list of all the things I put on rice crackers over the course of a week - these would also be great on toast, or as components in wraps! Get the recipe here.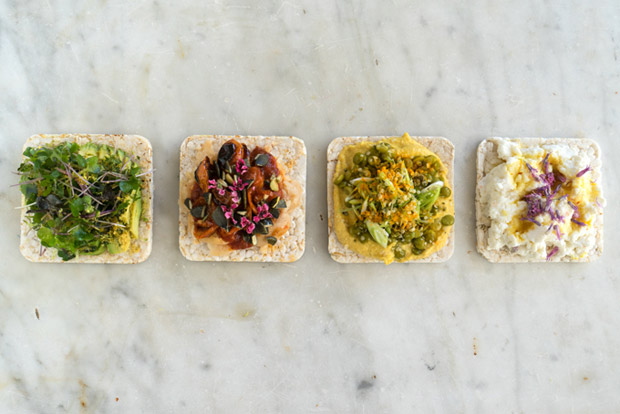 10. Breakfast Sweet Potato Toast Four Ways - (Eat Bird Food)
Brittany has some good basics (and quick topping ideas) related to sweet potato toast. Get the recipes here.