A Fresh Coat of Paint Recipe
Happy New Year to everyone. Wishing each of you a happy, healthy, and peaceful new year.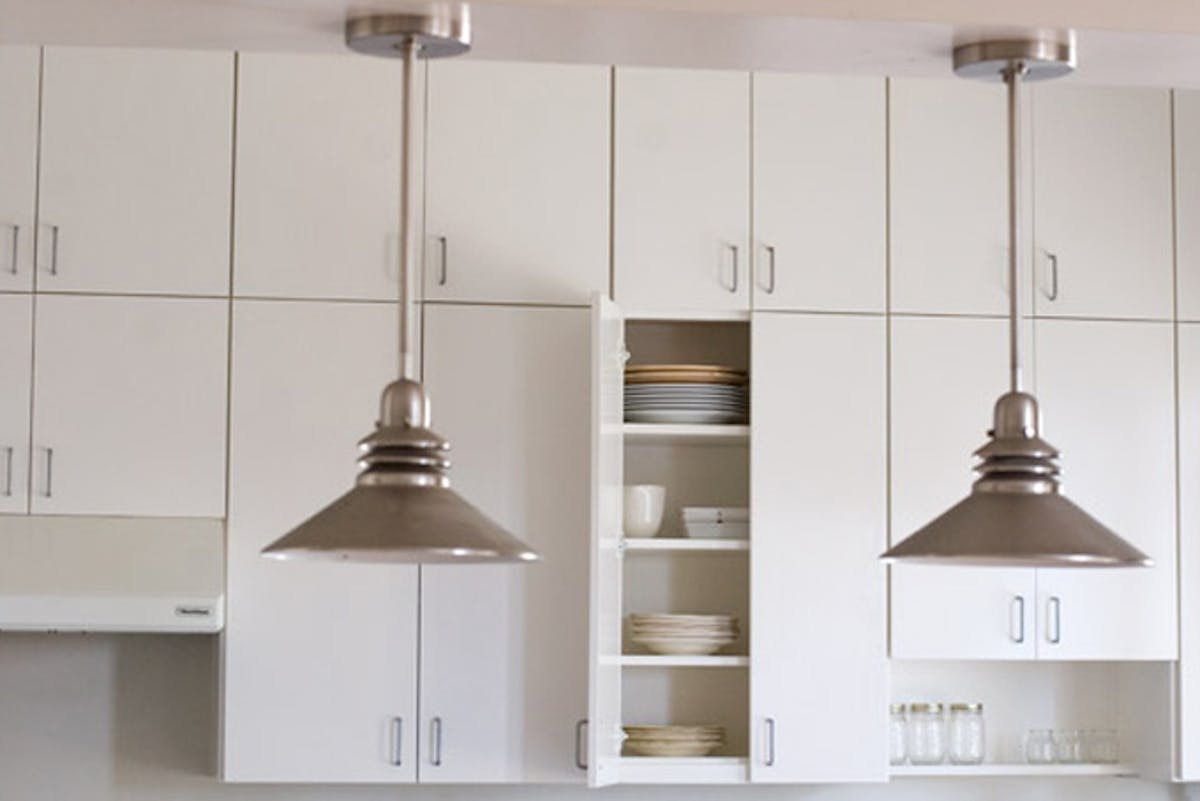 I spent the better part of the past ten days carefully placing everything in my kitchen into moving boxes. Every plate. Every mixing bowl. Every single quirky, mismatched baking pan. I know some of you might be sad to see the yellow cupboards go, but I've been ready for a more neutral-toned kitchen for quite some time. And so the painters arrived on a Monday. And by the end of day Wednesday, Christmas Eve, my kitchen was cloud white. And by 3 a.m. Christmas morning I was too sick with the stomach flu to set foot in it. I missed Christmas (and the better part of the following two days) entirely.
It was a rough way to send off 2008, but I'm feeling a lot better now. I suppose the upside of it all is that I had some time to think about the coming year. Time to think about how to make it meaningful and fulfilling. I flipped through a few old journals and notebooks, trying to remember what resolutions I've made in the past. And while it turns out I'm not big on resolutions, I seem to express many of the same sentiments year after year. To make an effort to see more of the world I live in. To make an effort to collaborate on projects with interesting, innovative individuals. And to spend more time with my family. These are the big themes for me.
As far as the minutiae of day to day life? I do my best to walk not drive, eat healthy, shop local, go jogging, try new things, meet new people, be kind, turn off lights, say yes more often than I say no, help others, read, and drink lots of water. I succeed a lot of the time, and I fail a lot of the time too. I do the best I can on any given day, any given moment. Ten years ago I was doing very few of these things, yet somehow, little by little, they have all become part of the fabric of my life.
One of the first things I want to do as we start another year is to thank you. I feel very fortunate to have this site as a creative outlet. It has helped me grow as a cook, a writer, as a photographer, designer, and as someone who has always been curious about the ways technology can intersect and enhance the creative process for individuals. I'm continually surprised and delighted by what you bring to this site - your comments, ideas, suggestions, your emails to me, the photos you post. I hope you continue to come visit in the coming year with your good ideas, good feedback, and (because there are plenty of times we need it ) a bit of good humor.
Wishing each of you a happy, healthy, and peaceful new year, Heidi
I'm curious - what are your resolutions, or what are you focused on as we head into 2009?