A Frozen Yogurt Recipe to Rival Pinkberry's Recipe
The frozen yogurt recipe you're looking for. Easy, wonderfully tangy, not-too-sweet, creamy white cloud of perfect frozen yogurt deliciousness.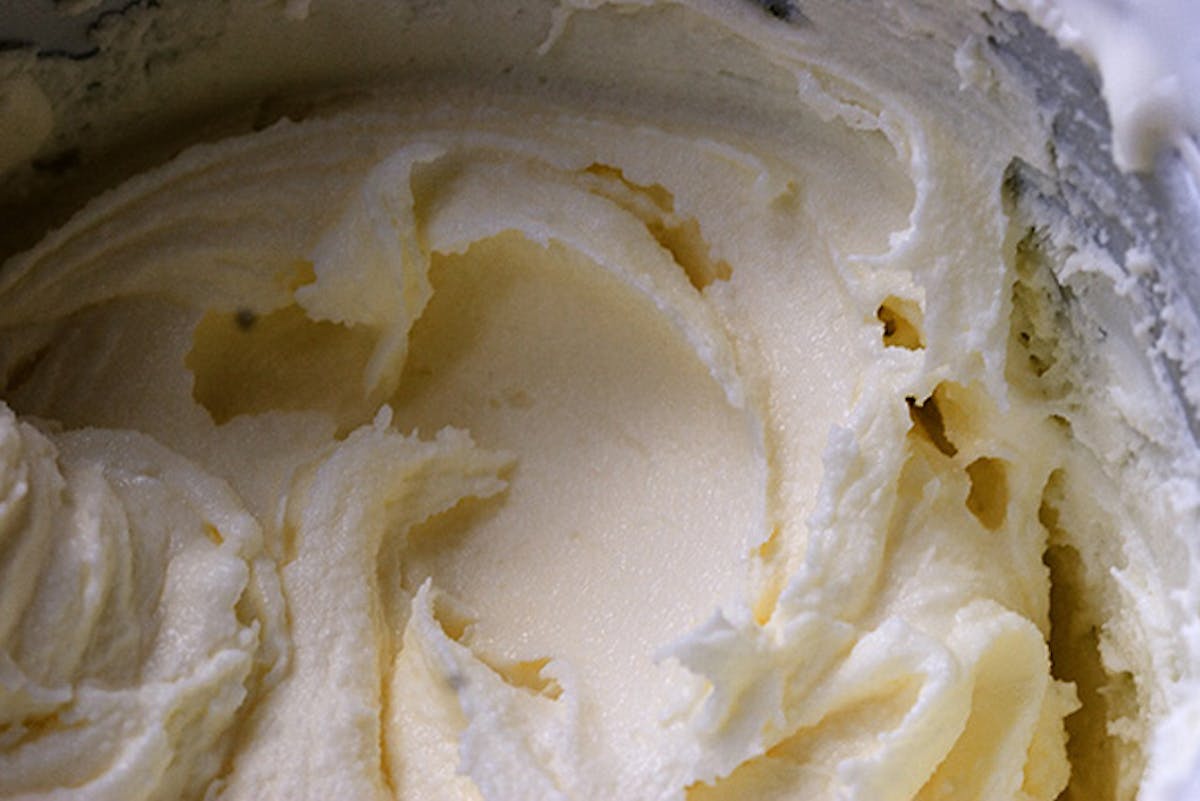 Pinkberry Frozen Yogurt has nothing on the frozen yogurt recipe I just tried from David Lebovitz's new cookbook - The Perfect Scoop. In front of me was a book brimming with both exotic and classic ice cream flavors, so it might seem a bit peculiar to go the frozen yogurt route, I know. But Wayne has been gone all week and knowing how much he loves yogurt, I thought I'd chip the freezer burn off my ice cream maker and churn up a batch of frozen yogurt for him to enjoy when he gets home from the airport.
Let me tell you, I was expecting something good, but in all seriousness, I may never (ever) go back to ice cream. And before you can say it, I'm not just sucking up to David because he's a friend, his simple, simple recipe served as inspiration for a wonderfully tangy, not-too-sweet, creamy white cloud of perfect frozen deliciousness. And believe me, as a California native, I know good fro-yo when I taste it. It is a rare thing.
You might be tempted to add sweet swirls or chocolate-y chunks. I say don't - restrain yourself. Enjoy this one straight the first time around, and then decide.
I use a little Krups Ice Cream Maker, and it has served me well for years. Batch after creamy batch. David has some ice cream maker recommendations on his Amazon page as well.
Vanilla Frozen Yogurt Recipe
Heidi notes: First off, remember it is important to use good-quality whole-milk yogurt. The version in David's book is Vanilla Frozen Yogurt. This time around I skipped out on the vanilla, opting for straight, bright white yogurt with the sweetness playing off the tang of the yogurt. I also used slightly less sugar than called for here, more like 2/3 cup - but you can go either way depending on what you like.
3 cups (720g) strained yogurt (see below) or Greek-style yogurt
3/4 cup (150g) sugar
1 teaspoon vanilla extract (optional)
Mix together the yogurt, sugar, and vanilla (if using). Stir until the sugar is completely dissolved. Refrigerate 1 hour.
Freeze in your ice cream maker according to the manufacturer's instructions.
To make 1 cup (240g) of strained yogurt, line a mesh strainer with a few layers of cheese cloth. then scrape 16 ounces or 2 cups (480g) of plain whole-milk yogurt into the cheesecloth. Gather the ends and fold them over the yogurt, then refrigerate for at least 6 hours. So, for the above recipe start with and strain 6 cups of yogurt.
Makes about 1 quart.