Birthday Cake Recipe
A perfect, simple birthday cake. One that effortlessly handled the car ride from San Francisco to Los Angeles. Flourless and made primarily with almond paste and eggs, it's baked until golden, then flooded with a simple, smudge-proof buttermilk glaze.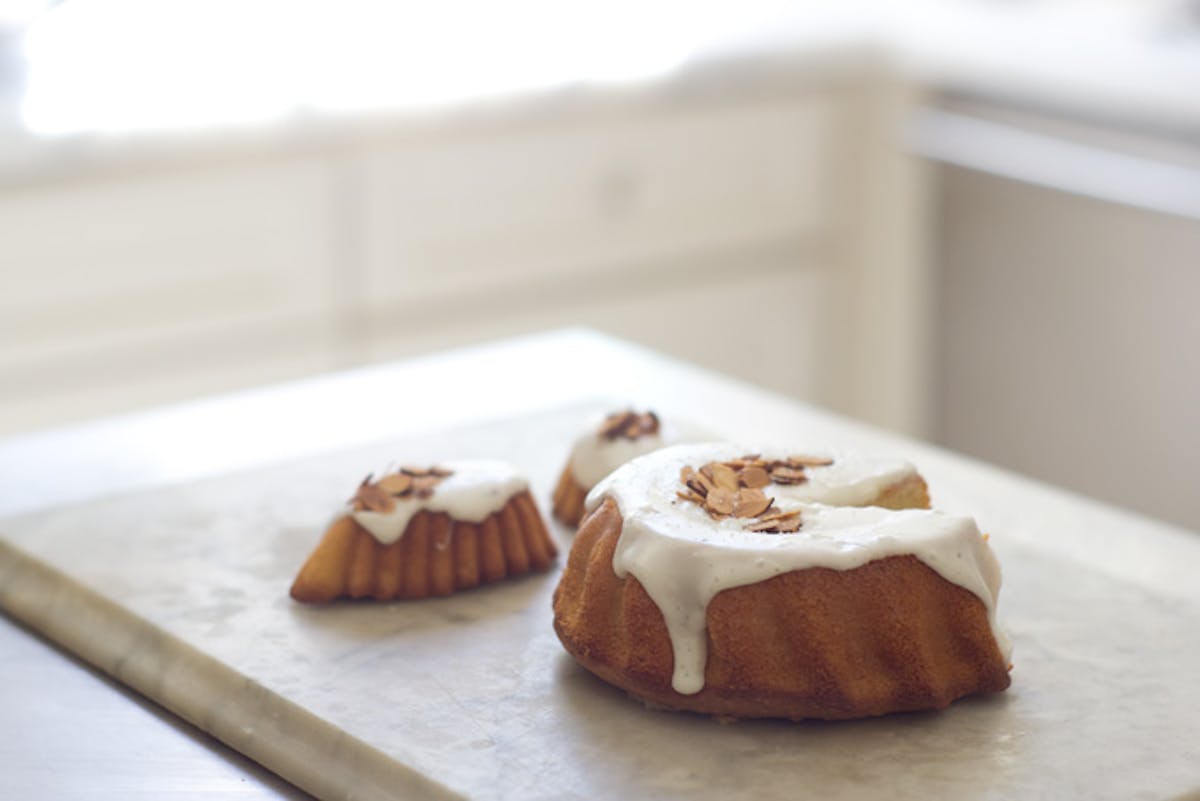 I made birthday cake for myself this year. Or maybe I should say cakes, plural. I made one small cake, and a pair of tiny cakes. When they were cooled and frosted I lined a plate with parchment paper, placed the cakes on top, then pushed them into the back of my car before slamming the trunk. We skipped town for Los Angeles, and took a leisurely two days to get there. We did things like look for migrating whales off the coast, searched for items for the next collection of the shop, and ate cake on a shaded picnic table outside Mission Nuestra Señora de la Soledad. The cake? The cake is worth making. Made mostly of almond paste and eggs, it's sort-of a cake version of these macaroons, flooded with a simple, smudge-proof buttermilk glaze. It's the kind of cake that can handle some time in the car, will stay moist for a few days, with frosting that sets instead of smears.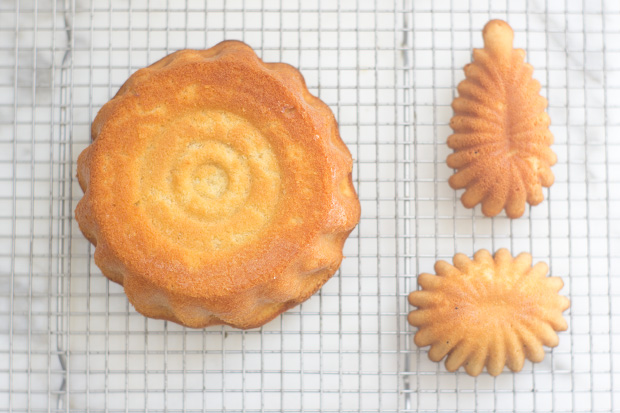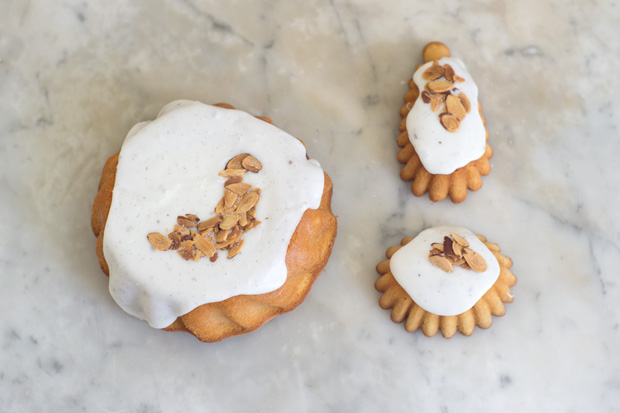 I make some notes down below in the recipe section about baking pan options, but the jist is this..feel free to play around with pan sizes if you like. The tins I used to bake the smallest cakes might have been old jelly molds - anything oven-safe with good shape is fair game around here. Although, one thing I've learned about using old pans is this - the most unfussy cakes tend to come from pans with smooth unblemished interiors. Pans that are rough tend to hold onto cakes when turning them out, even if they've been well buttered and/or floured. What else? Pan sizes - I know you'll have questions. The main consideration when playing around with pan sizes is baking time. You need to watch the cakes, and pull them when they're done. It's that simple. With this cake, for example, the edges will set and start developing a golden blush that deepens over time. At this point, you're looking for the center to set. Test with a toothpick or cake tester - when it comes out clean, or when you have a sense that the cake has set, you're good. You want to catch it just as it sets, so it stays moist.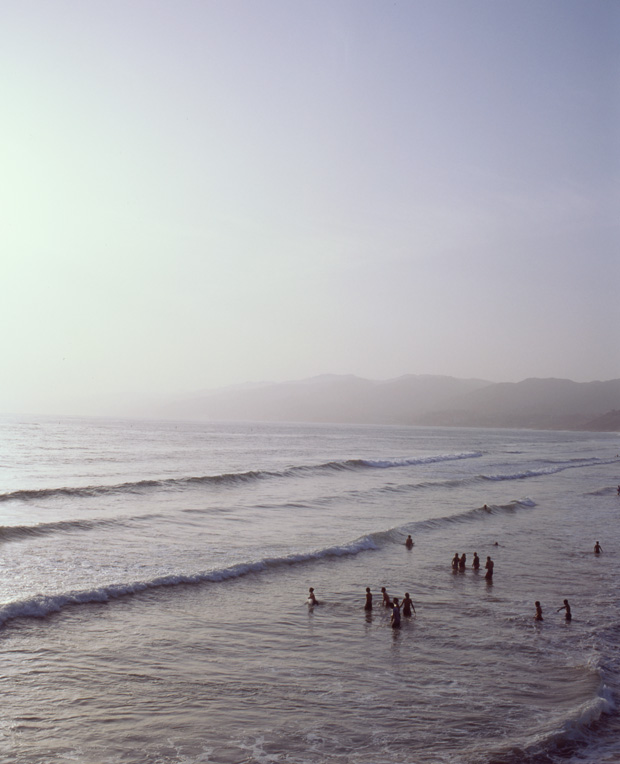 (Above) Looking north from Santa Monica. (Below) Wayne with his camera.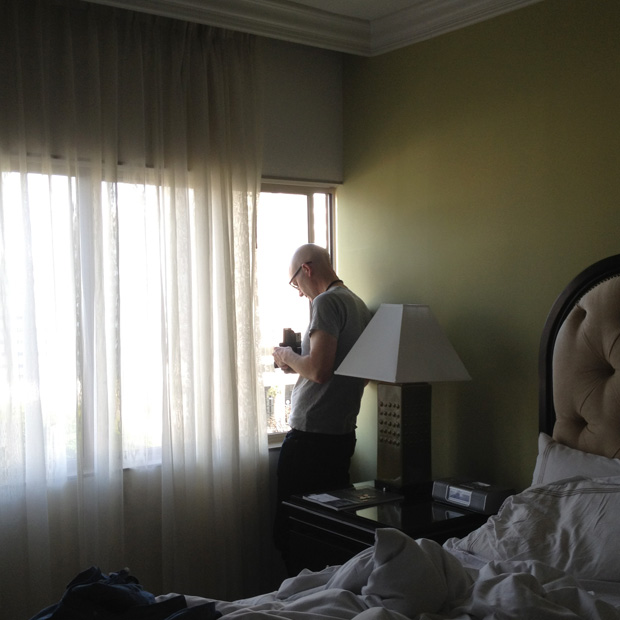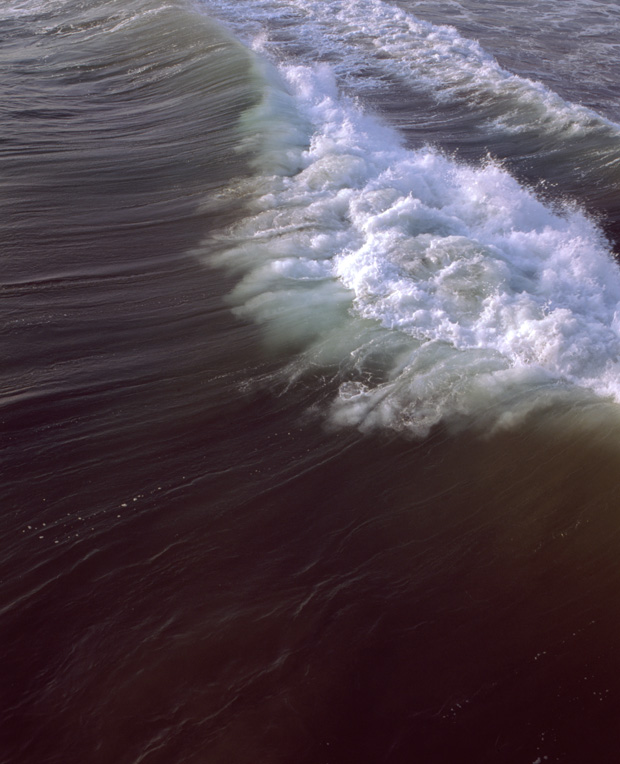 I hope you have an occasion for cake in the near future, whether it's this one or another. :)

Also! As a side note, for those of you interested in the QUITOKEETO shop, we're planning on opening with new items (and a handful of restocked favorites) this Monday morning, April 22, at 8:30am. I've posted a bit of a preview here - super excited! xo -h
Birthday Cake
First thing, be sure to buy almond paste, not marzipan.There is a difference. And no on almond butter as a substitute as well, I'm seeing that as a question in the comments as well. This recipe makes ~3 cups of cake batter. You can bake one 8-inch cake, or multiple smaller ones. Adjust your baking time accordingly, and use a cake tester to decide when to pull the cake(s) from the oven - smaller cakes take less time to bake. Pictured above: one 6-inch cake made with ~2 cups/ 480ml of batter + 2 tiny cakes made with ~1/2 cup / 120ml batter each.
butter for greasing pan(s)
14 ounces / 1 1/2 cups / 2 tubes of almond paste
5 large eggs, whisked
1 3/4 ounces / 45 g / scant 1/4 cup organic cornstarch
scant 1/2 teaspoon fine grain sea salt
6 tablespoons / 1/3 cup / 80 ml unsalted butter, melted & cooled

Buttermilk Glaze:
scant 1 cup / 5 oz organic confectioners' sugar
2 tablespoons buttermilk
the contents of 1/2 vanilla bean

3 tablespoons toasted almond slices
Preheat oven to 350F / 180C with a rack in the center. Butter an 8-inch pan generously, or, alternately, you can use multiple smaller pans for a cluster of tiny cakes (see head notes).
.
Break the almond paste into a food processor and give a few quick pulses, you're looking for medium-sized, pebbly pieces. Add the eggs, and process until smooth. Sprinkle in the cornstarch and salt, pulse a few times, then add the butter. Blend one more time, before transferring to the prepared pan(s). Bake until deeply golden and set in the center, you're going to want to test this cake - a toothpick should come out clean before pulling it from the oven - for tiny cakes, this is usually 40-45 minutes, longer for larger cakes. Let cool in the pan on a cooling rack for 20-30 minutes (very small cakes can be turned out after ~5 minutes), then transfer directly to the cooling rack. Cool complete before frosting.
To make the glaze, whisk together the confectioners' sugar, buttermilk, and vanilla bean. Keep whisking until the glaze is free of lumps. Flood the top of the cake(s) allowing the glaze to run over the sides, and sprinkle with almond slices.
Makes one 8-inch cake, or multiple smaller cakes.
Prep time: 10 minutes - Cook time: 60 minutes